Sometimes, before we roll out new site features, we try them out on our guinea pi- er, VMP friends first.
Earlier this week Apple held their WWDC 2016 conference and they announced a bunch of new software updates. One thing jumped out at me when I was watching the keynote and saw the updates to the Messages app.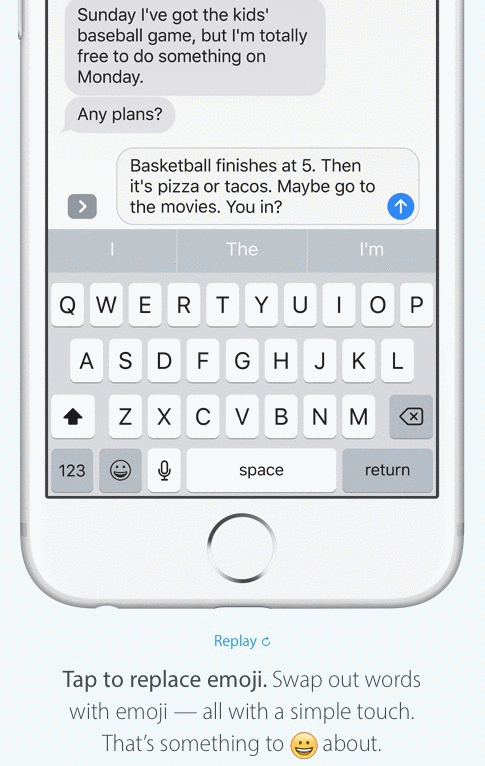 I thought to myself, "shit, we could make a mediocre version of that for the forums." So we built a shitty version of this in a couple hours.
Here's an example:
 /emojify Basketball finishes at 5. Then it's pizza or tacos. Maybe go to the movies. You in?

finishes at 5. Then it's

or

. Maybe go to the

. You in?