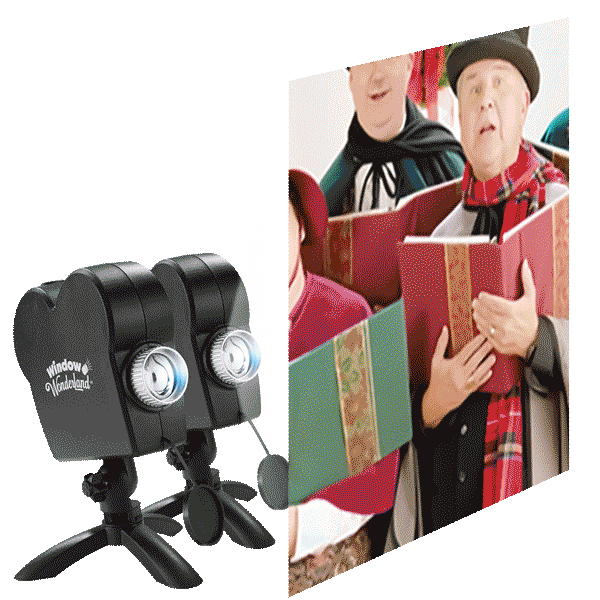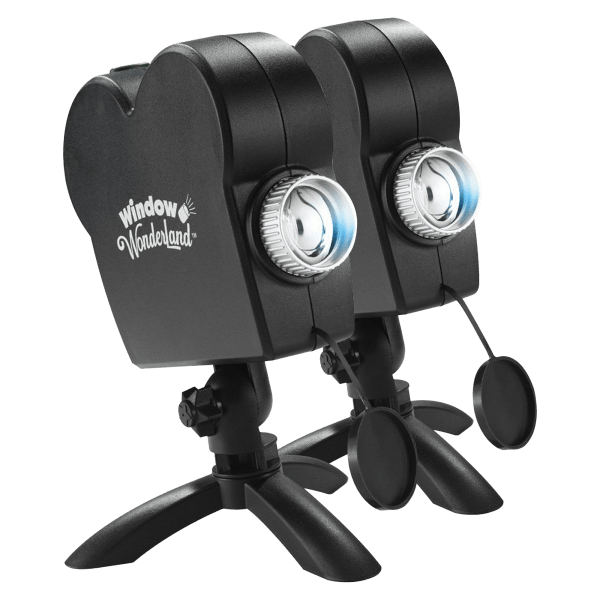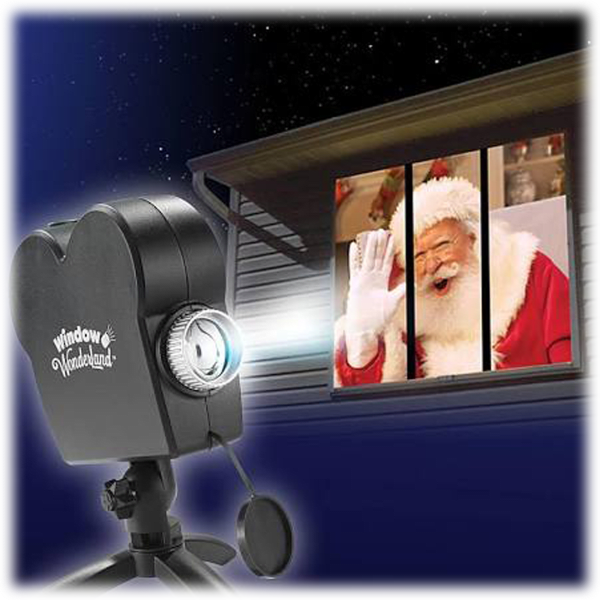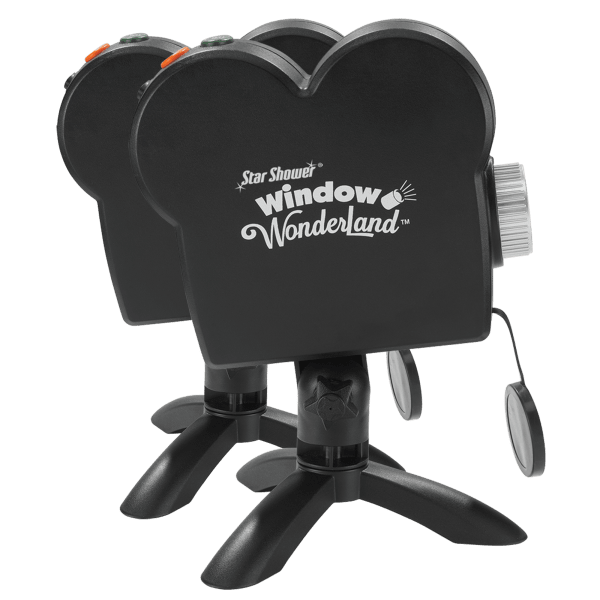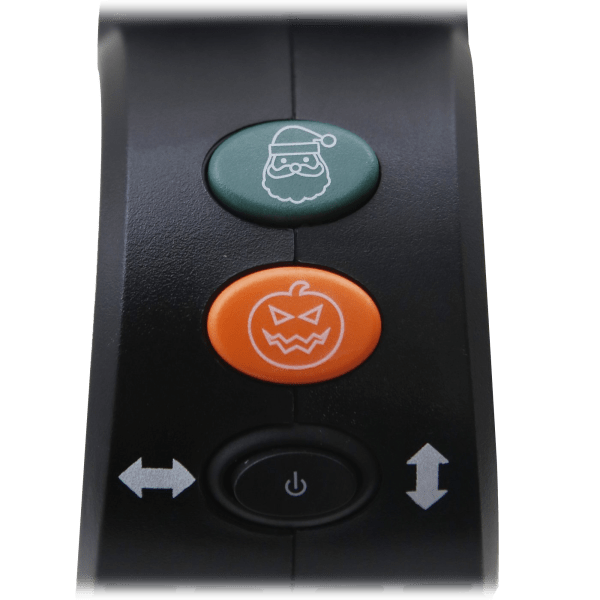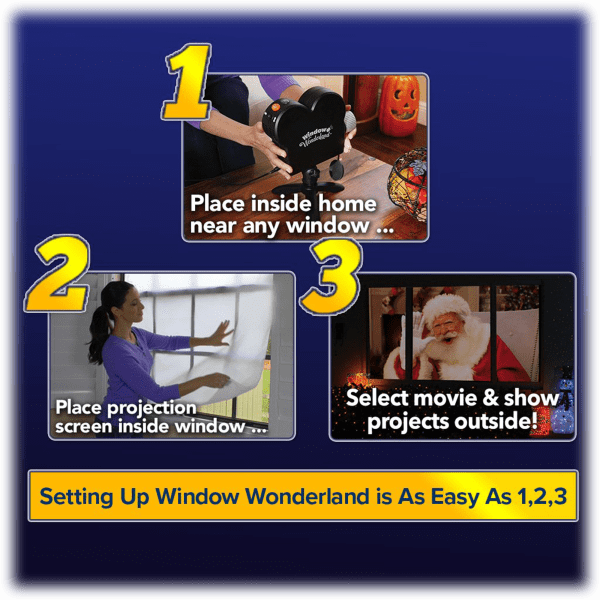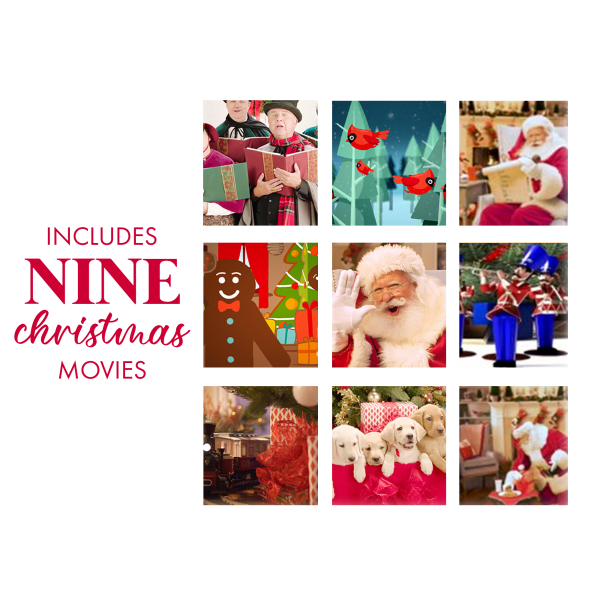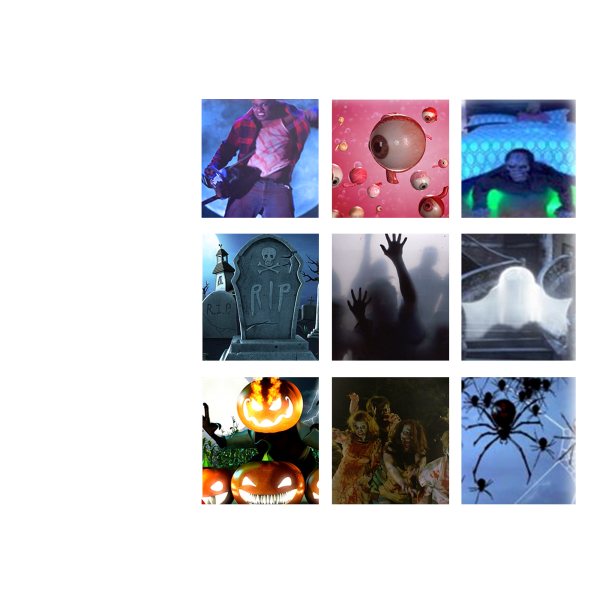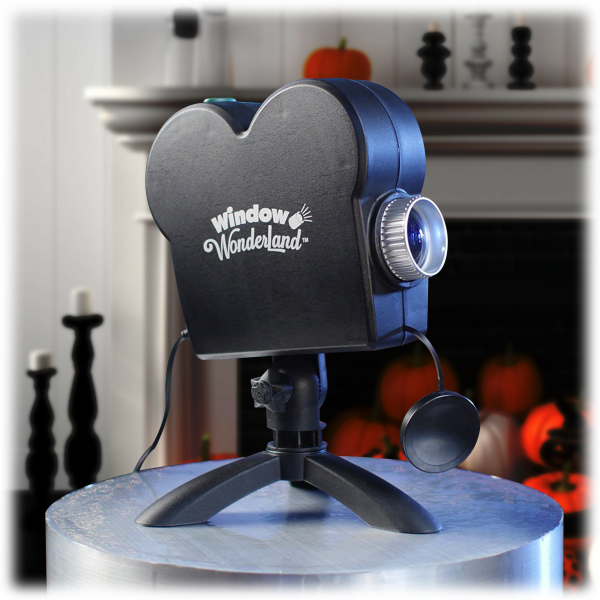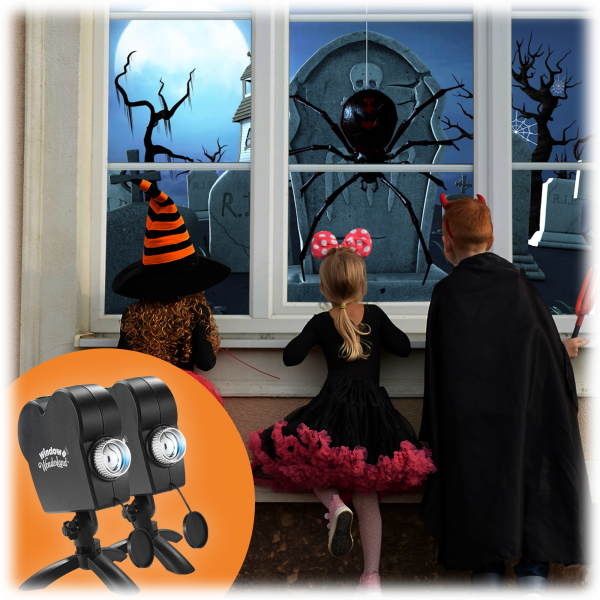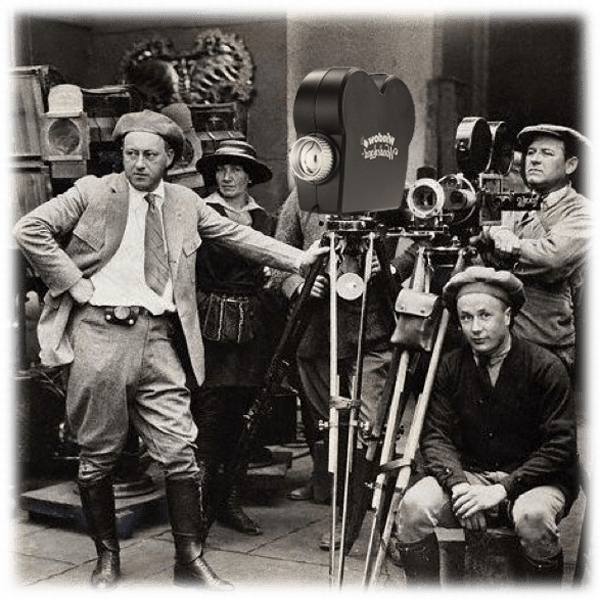 2-Pack of Window Wonderland Deluxe Holiday Projectors
2 projectors that make your window a winter wonderland
Or a Halloween horror house
Really easy to set up, no ladder required
Model: 12120, which is approximately the number of days until Christmas in July, 2053.
see more product specs
Holidays During The Hot Days
It's that time of year again, time for stores like us to pretend there is such a thing as "Christmas in July" so we can offload some leftover holiday-themed stuff that's taking up space in our warehouse. And since our shipping can sometimes take a minute these days, we're offering these projectors now, in early June. So you can get them in time for that big Christmas in July party that you're definitely not going to have!
But, sarcasm aside, these things are worth investing in if you're the type that likes to go all out decorating for the holidays.
Imagine this: you're beamed into the future to discuss the holiday-related decorating rituals of yore with researchers. What would you say? "Well, when it's cold and it gets dark super early and there's ice everywhere, I climb a flimsy little temporary ladder so that I can staple wires of tiny lights to my house."
It would be so embarrassing! The researchers would be like: "Oh, so how many days on horseback did it take to get to the general store where you bought those lights?" And you'd have to explain that actually, no, you don't live in olden-times, that this is all happening concurrently with CGI-laden MCU films being released (at which point you'd have to pause and explain your phrasing: that you're from a time when there were non-MCU films being made) but you opted to partake in this archaic and dangerous method because you wanted to be an IRL Clark Griswold (not the secret identity of a super hero, you'd have to clarify).
Okay, so we kinda lost the thread here. Point is: you can make your house look extremely festive without even going outside. You just apply the screens to the windows, set up these 2-bad boys, and viola: winter wonderland (or Halloween horror house, because, we should mention, they also do spooky Halloween designs). Even if you really want to climb the ladder, go for it. These can still add a little extra holiday magic.
And we'll sell you both of them at the way-out-of-season price of just $9. Or… uhh… the in-season price. Because, yeah, Christmas in July is definitely a thing people actually celebrate.