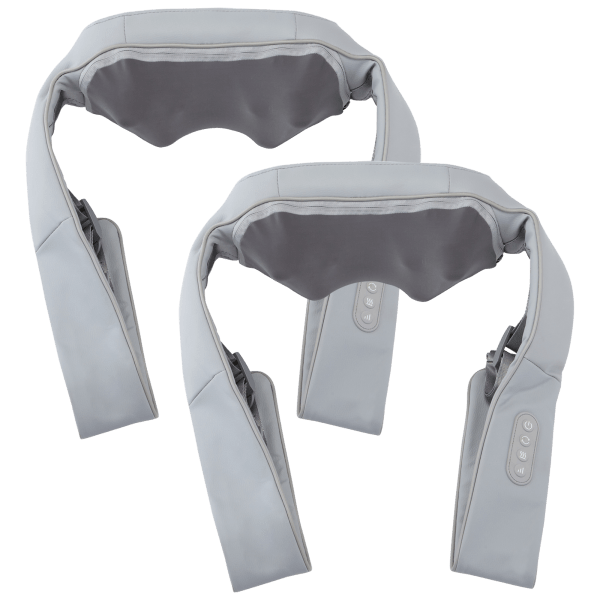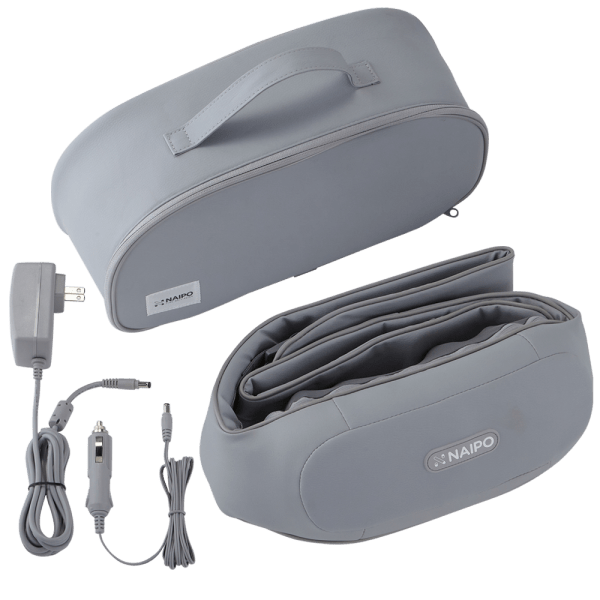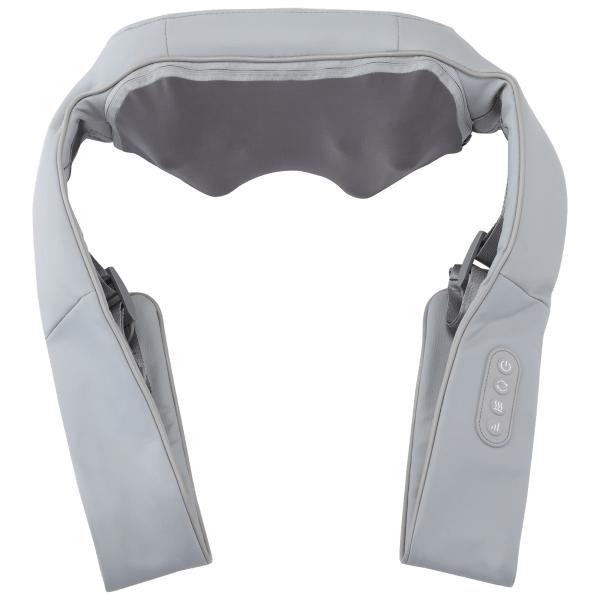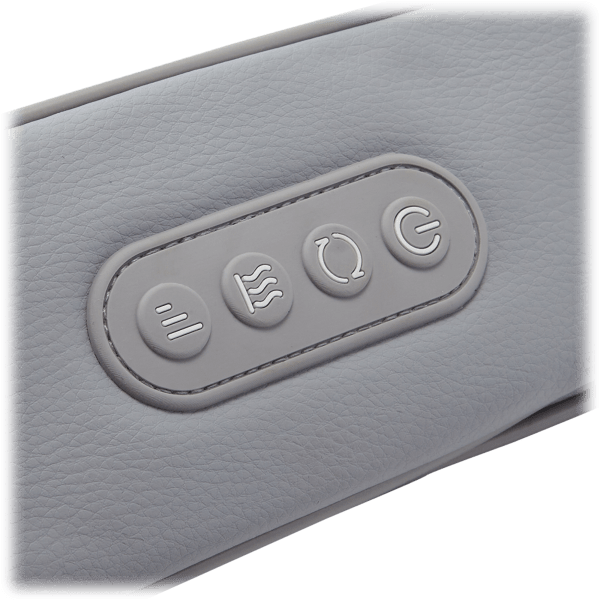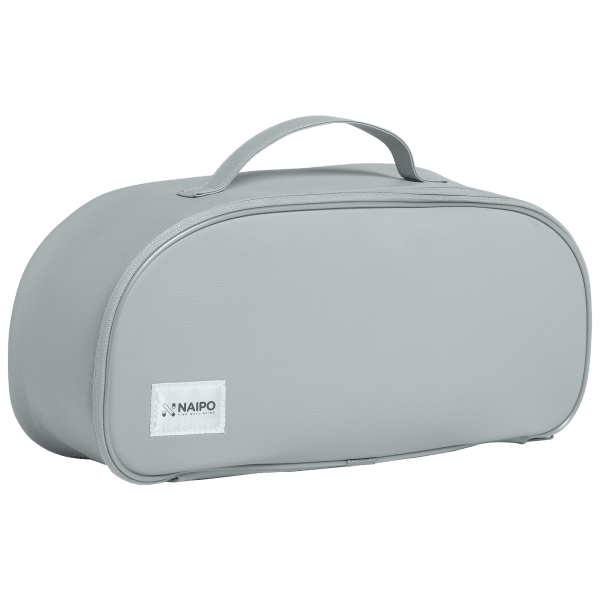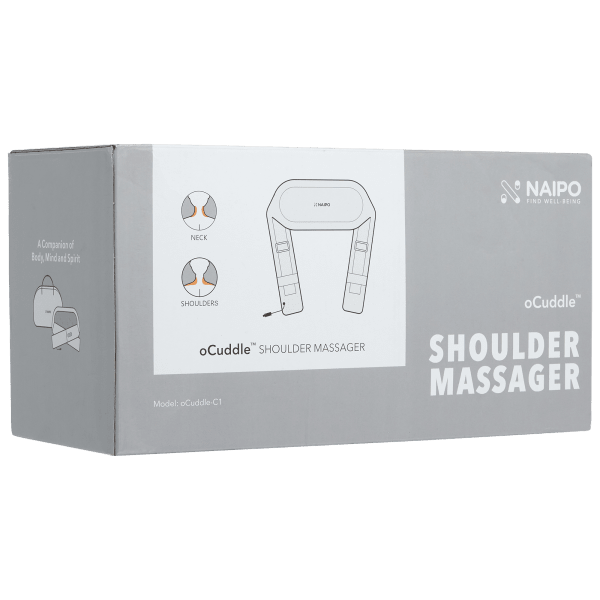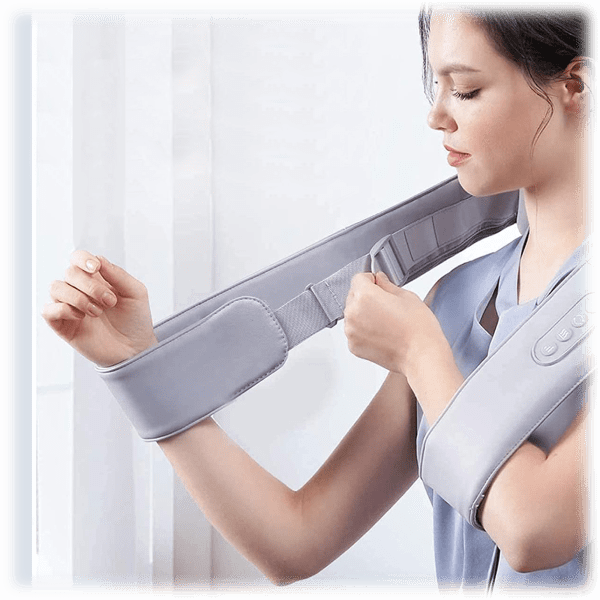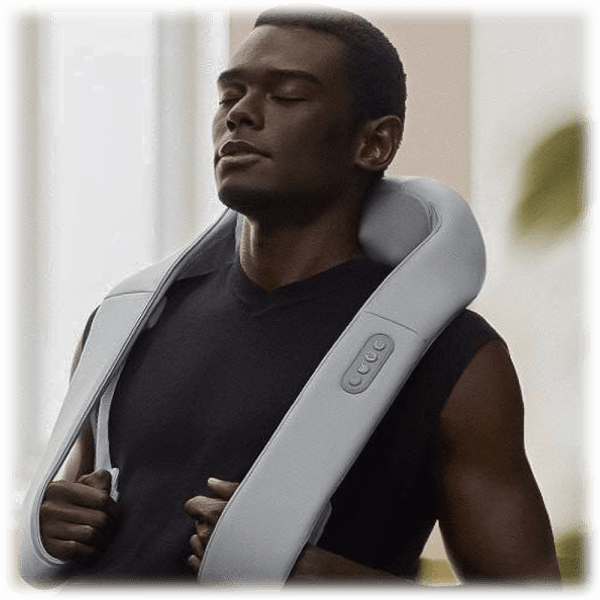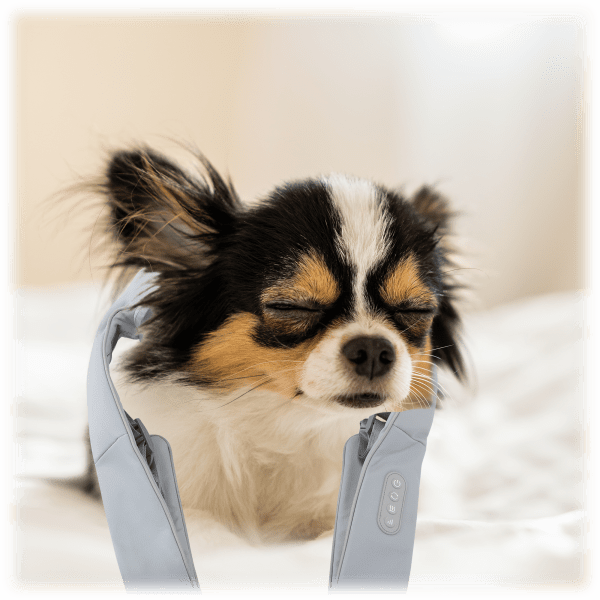 2-Pack: Naipo oCuddle Heated Shiatsu Neck and Shoulder Massager
Powerful shiatsu massage for your neck and shoulders
Yes, we see that they seem to be lowkey marketing this as a hug robot.
You get two—one to share!
What else comes in twos? Your mediocritee order, if you do it right.
see more product specs
Wum Tidings to All
WUM WUM WUM WUM WUM
"Oh, this? It's a personal massager that I've wrapped around my neck."
WUM WUM WUM WUM WUM
"Yeah, it's deeply therapeutic with serious shiatsu massage. Shoulders, too, now that I think about it.
WUM WUM WUM WUM WUM
"It makes me less sore, and if I'm being honest, it provides a profound sense of peace and well-being. I really cannot imagine navigating this holiday season or any other part of the year without this powerfully comforting mechanical embrace."
WUM WUM WUM WUM WUM
"No, you can't have a turn."
WUM WUM WUM WUM WUM
WUM WUM WUM WUM WUM
WUM WUM WUM WUM WUM
[Awkward television watching intensifies]
WUM WUM WUM WUM WUM
WUM WUM WUM WUM WUM
WUM WUM WUM WUM WUM
WUM WUM WUM WUM WUM
Here's the thing about owning something like this, you selfish monster. You can't just sit there enjoying an awesome massage while telling your closest friends and loved ones to pound sand and wait their turn, especially since we both know that their turn will never come.
So what happens is you end up either using this in the presence of others and awkwardly enduring the penetrating shiatsu-less stare of those nearby, or holing up on your own, which feels more than a little lonely and weird—just you and your hug robot.
No, that won't do. Which is why we're sending two. For just $17.495* a piece, you and someone else can each bask in blissful robot massage whenever you want, side by side.
So order yours. Get two. Share generously. Everyone will be glad you did.
WUM WUM WUM WUM WUM
(Yeah, we wish there was a way to make that pricing math work out less awkwardly, too, but what are you gonna do, eh?)