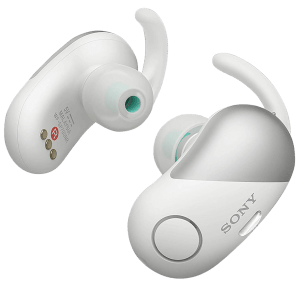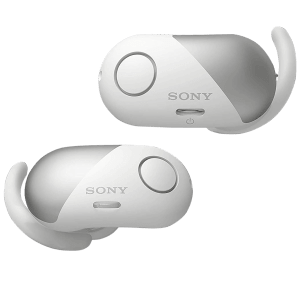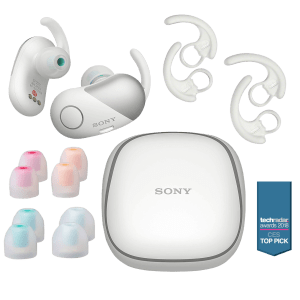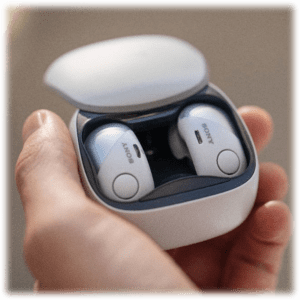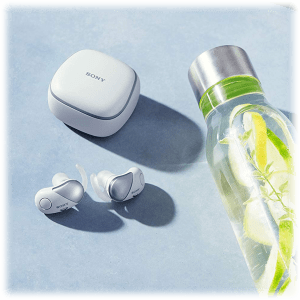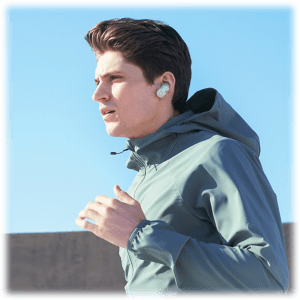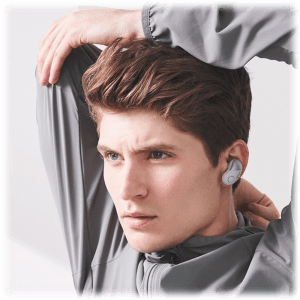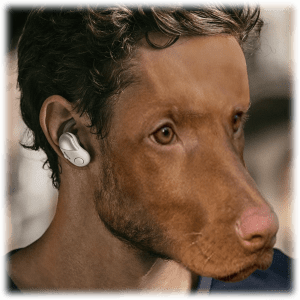 Sony Noise Canceling Wireless Earbuds
Sony's been in the news lately. Is it because of these earbuds?
Nope. Something to do with spiders.
But these buds are pretty nice: sweat-resistant, ergonomically designed, truly wireless.
You could turn on the noise cancellation, or you could use Ambient Sound Mode which will "blend music & environmental sounds during fitness sessions or outdoor workouts".
Wait, isn't that "mode" just what… normal, non-noise-cancelling earbuds do?
Model: WFSP700N/W. If you take out the 7, there's a hidden SP00N there. And isn't that just a metaphor for 2019!
see more product specs
Pretty Straightforward
I'll be honest, I just don't know what to say.
Usually, there's something. There's a brand that is actually another brand repackaged so they could be sold at a big box store for less money without affecting the actual brand's price point elsewhere.
Or there's some misguided marketing angle, wherein the earbuds are said to be "optimized for true crime podcasts" or something, and I have to explain that, okay, sure, but they actually work for anything.
Or there's some feature that sure sounds like another, very popular feature–like, "noise-softening" or "wire-free" or "moisture insensitive" or what have you–and so I can use this space to investigate whether these are just poorly phrased, or if they're hiding some lack of functionality.
But there's none of that here. These earbuds are made by Sony, which is a company I'm betting you've heard of. There's no gimmick. They're just sport earbuds, meaning they're sweat-resistant and fit nicely in the ears. And they're also truly wireless and noise-cancelling.
Perhaps the price will seem a little high for Meh. But that's only because most of the buds we sell are between $10 and $30. Trust me: $69 is actually a really nice (eh?) price for these, especially considering they sell on Amazon for over $100 more than that.
Even the the user reviews yielded little of interest. Some people loved them, some people had issues with the battery life not living up to expectations, and some people maybe don't understand what 'noise cancelling' is.
Long story short, I don't really have anything witty or interesting to say about these. So, I guess we'll just have to talk about something else.
Uhh… I got a bunch of ripe tomatoes and Serranos. Anyone have a good salsa recipe?