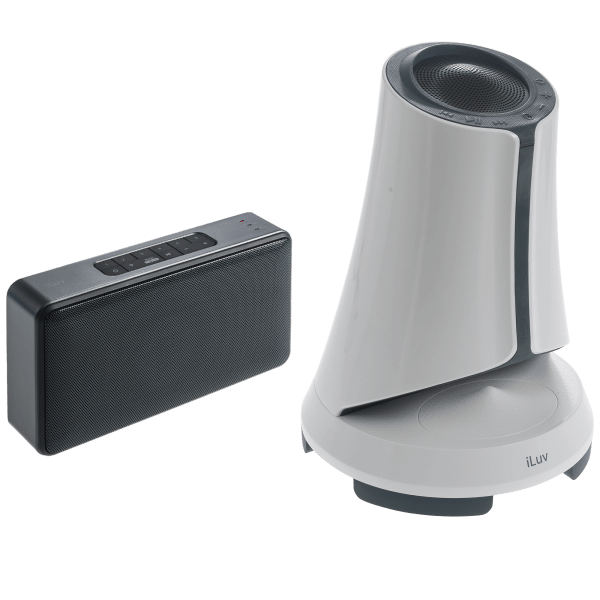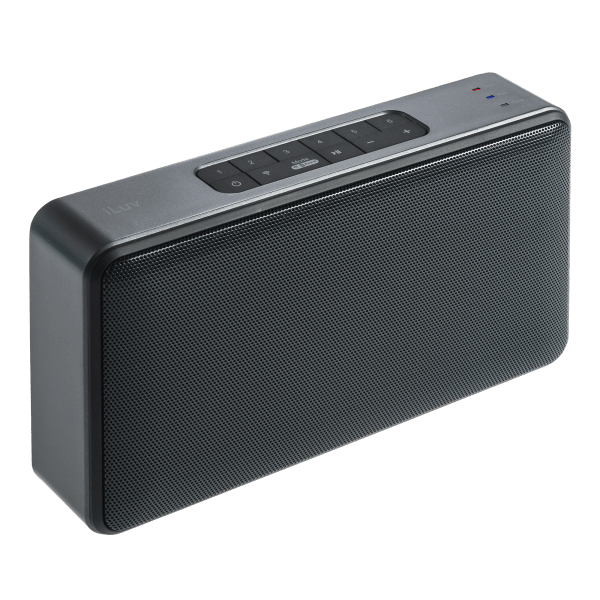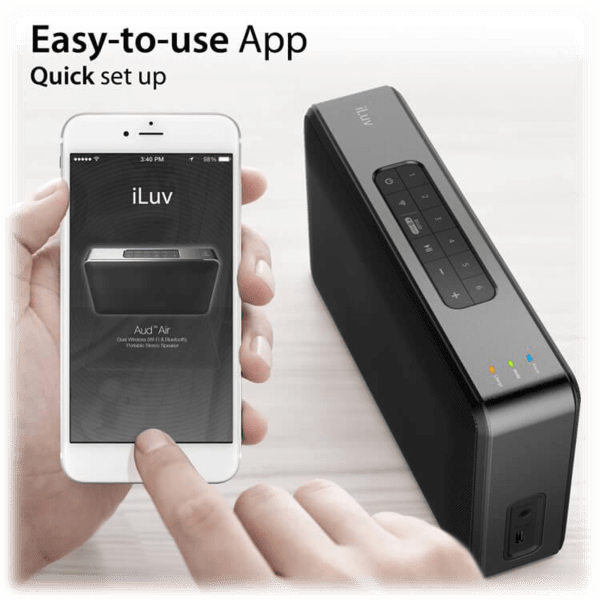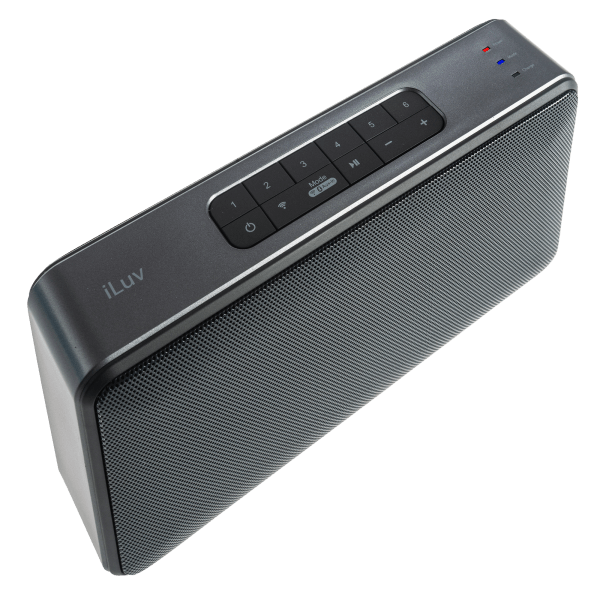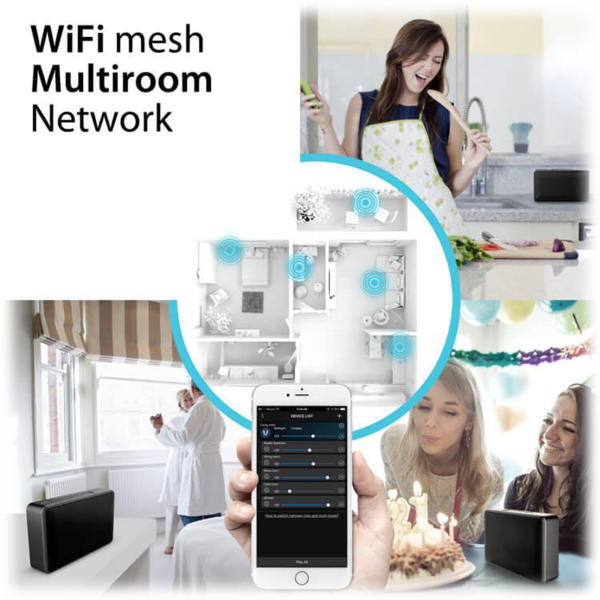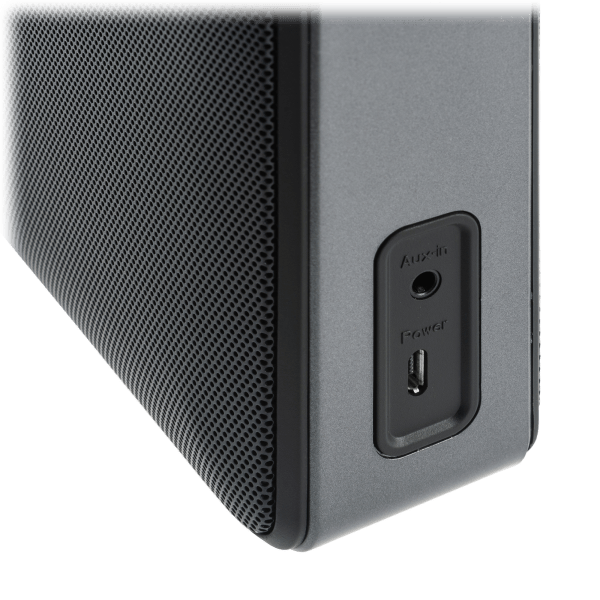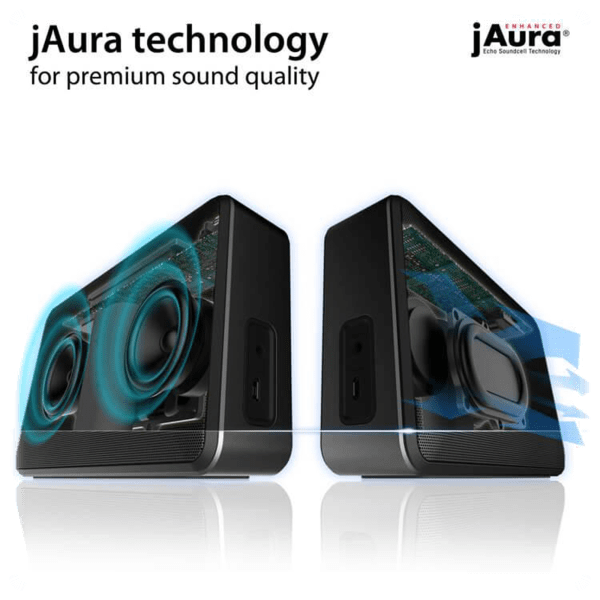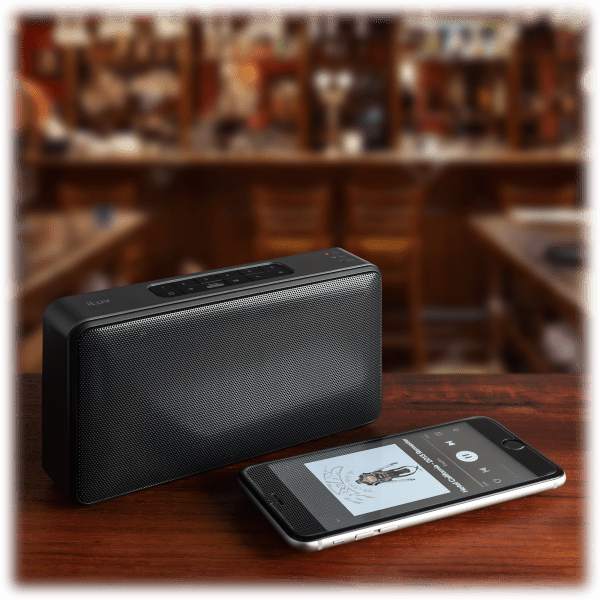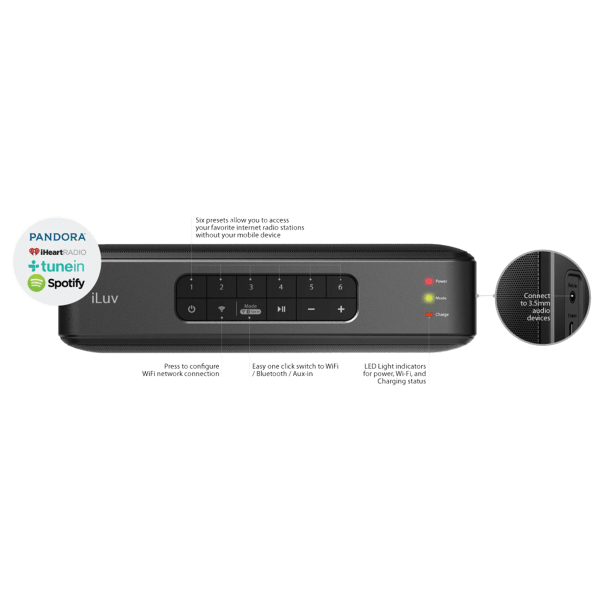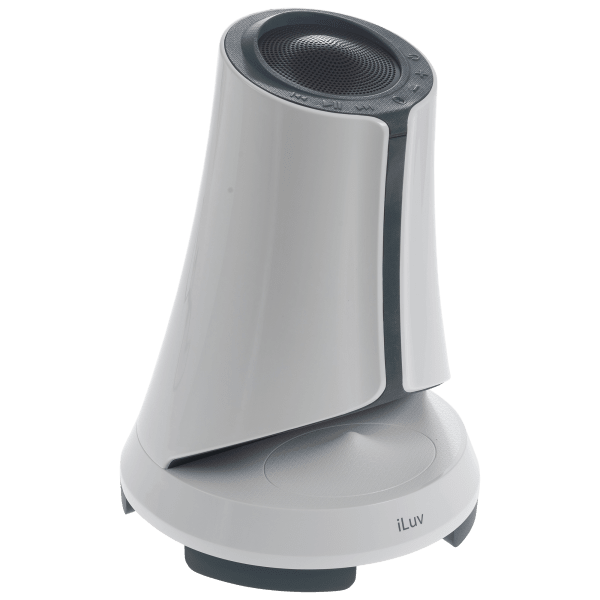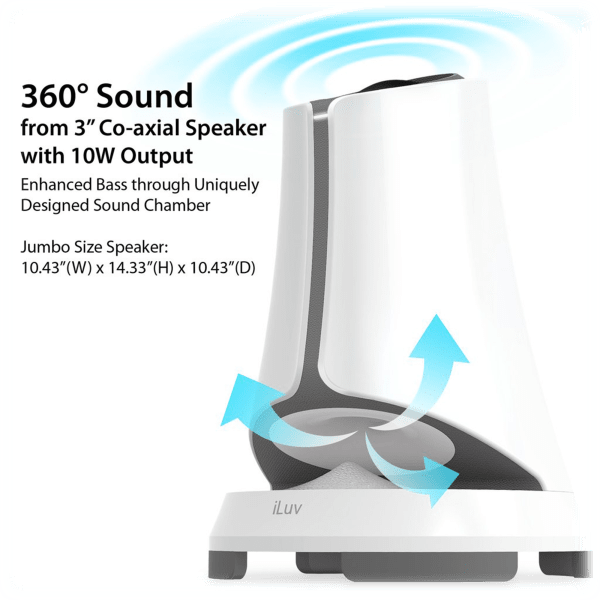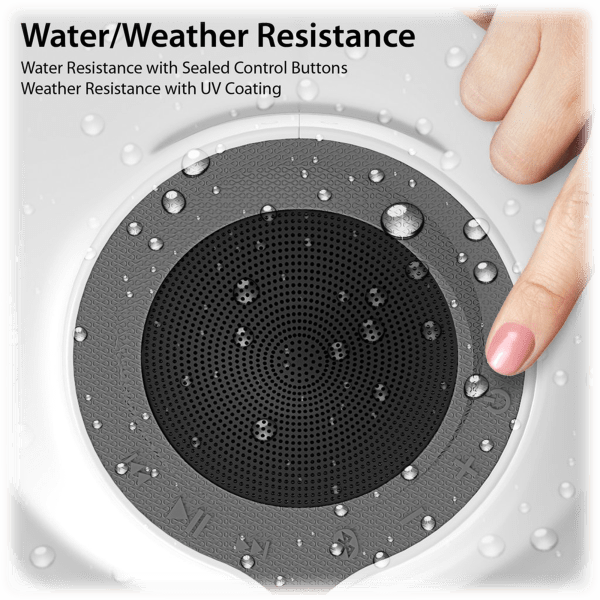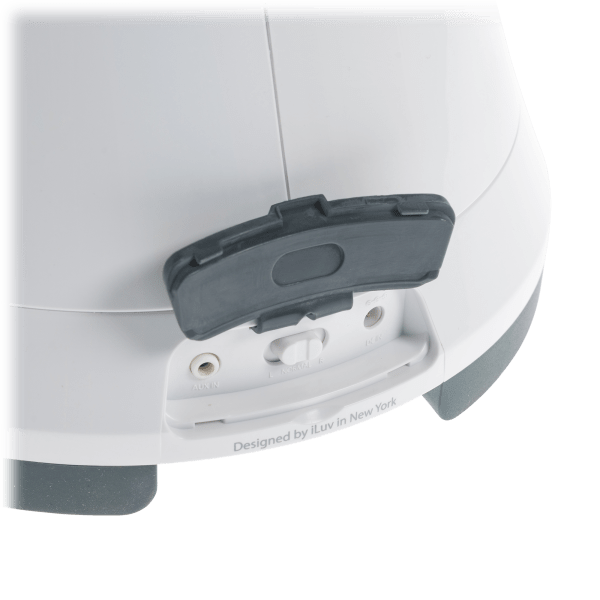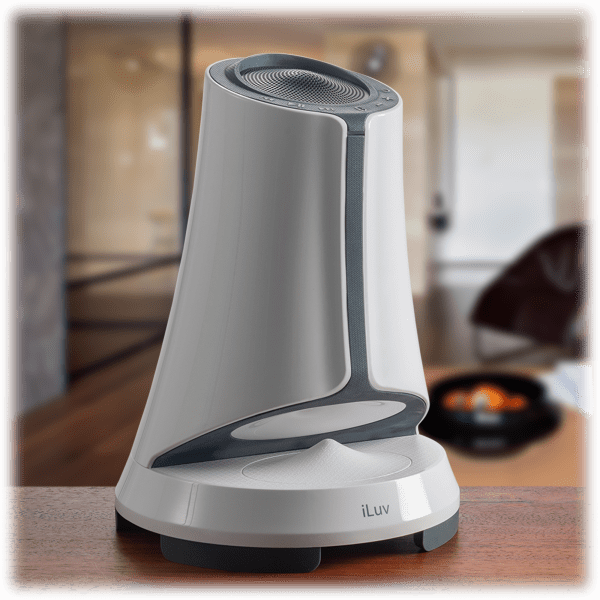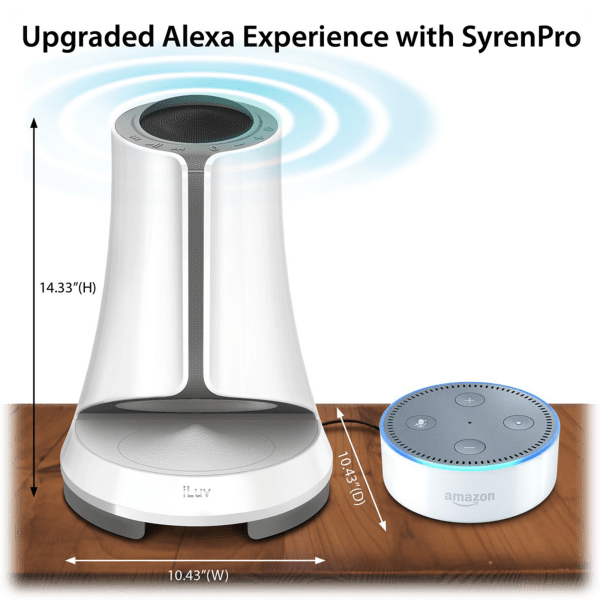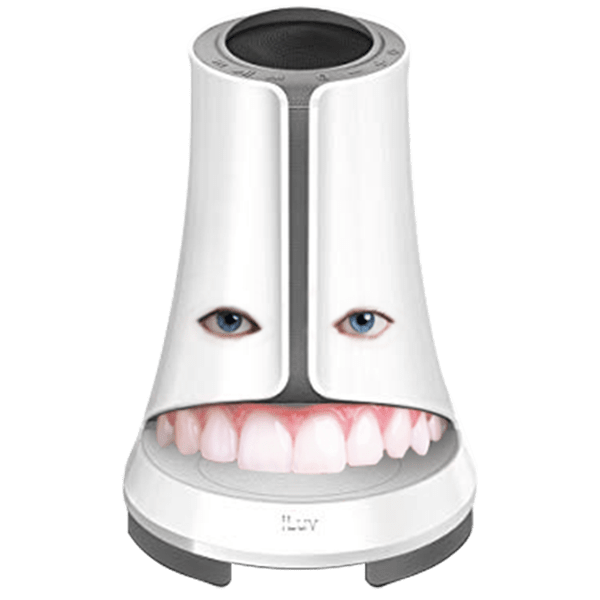 iLuv Aud Air or Syren Speakers
The iLuv Aud Air works through wifi or bluetooth, can be used with other units for an entire-house listening experience, and is optimized to sound great inside.
The iLuv SyrenPro can be paired with a second unit for true stereo sound, but most importantly, it's water and weather resistant, making it a great choice for outdoor listening.
The iLuv No Speaker is what you get when you choose not to buy a speaker, and man, let us tell you: the sound quality SUCKS!
Model: AUDAIREUBK, SYRENPROWH. And it's like, okay, it's cool to know which is which just looking at them, but damn iLuv, maybe make us work for it a little bit!
see more product specs
Are You In Or Out?
You get your choice of two bluetooth speakers: one is the iLuv Aud Air WiFi and Bluetooth Portable Multi-Room Speaker; the other is the iLuv SyrenPro Wireless Water/Weather-Resistant Speaker. Both can be used with other units, for sound throughout your house, or for a true stereo experience. But the main difference is that one is for indoors, while the other is optimized for outside.
Which means, the question you have to answer is: where do you most prefer to listen to The Podern Mancast?
Wait, you haven't heard of the Podern Mancast? My podcast, where I, a man, talk to a friend, who is also a man, about all things related to the human condition? By which I mean, whatever we want?
Yeah, we're really innovating in that way, not letting ourselves get tied down by "topics" or "editing" or "coherence."
Like, for example, when I invited my buddy Gil Halpern on, I thought that we would talk about his DJ work, or his job at the bank–how cool is it to be near all that money???–or what it feels to be an ex-stepdad. But instead, we mostly riffed on how to pronounce "croissant."
Or when I had Jack Halpern on, who's Gil's brother, I figured we'd probably talk about professional skateboarding–Jack was this close to getting sponsored when he was in high school–or types of airplanes–Jack lives close to the airport–but instead we mostly just read the Wikipedia entry about "dongles" and laughed loudly into our microphones!
A good starting point might be my episode with Joe Halpern–Jack and Gil's cousin who used to totally rule at devil sticks. Because it's only a tight 3 hours, 47 minutes long.
Also, if you listen to that one, use the outdoor speaker. Because it was recorded outside. Or mostly outside. We did it while driving in Joe's Miata with the top down on the way to Lalapalooza.
Oh, that's right: I'm supposed to be talking about those speakers! Wow, this description really went off the rails! Kind of like an episode of my awesome podcast is wont to do!