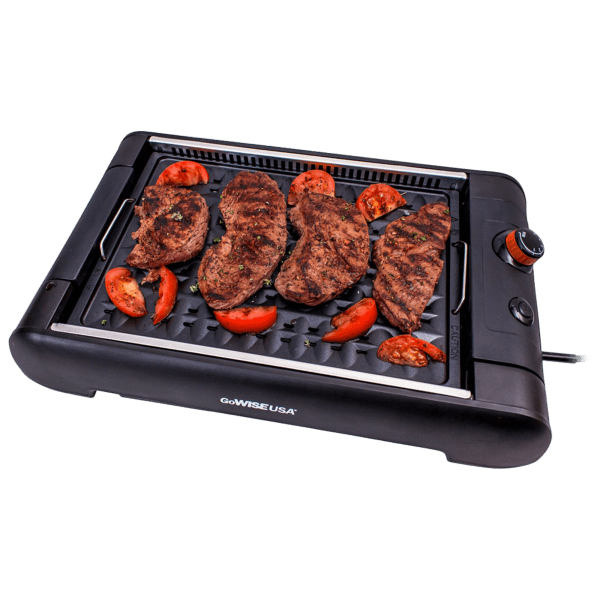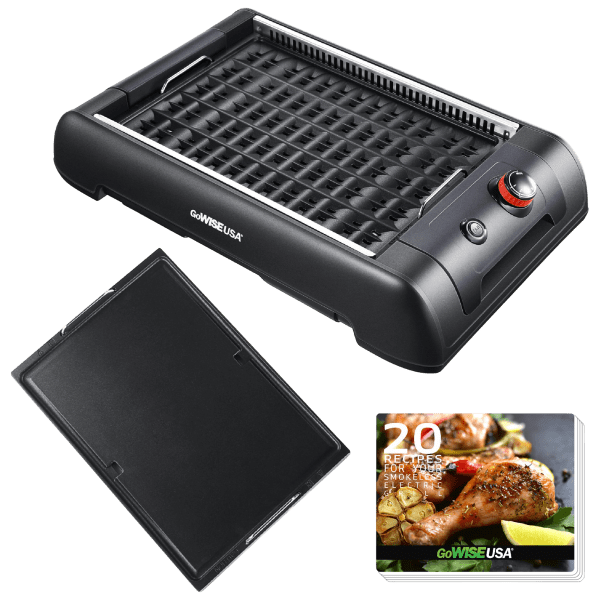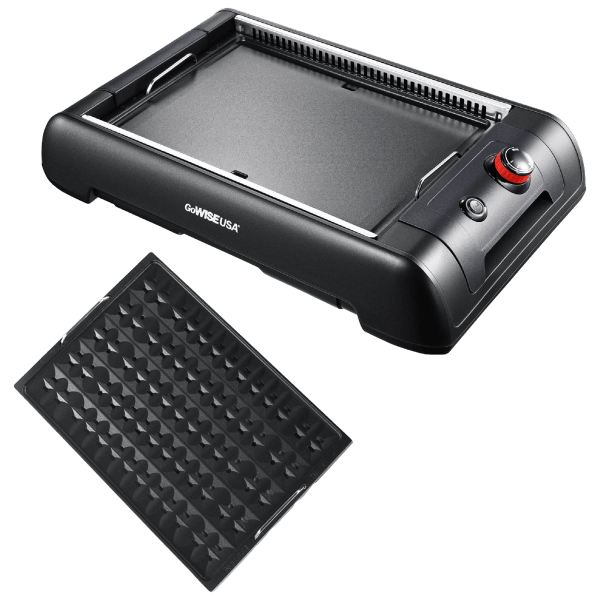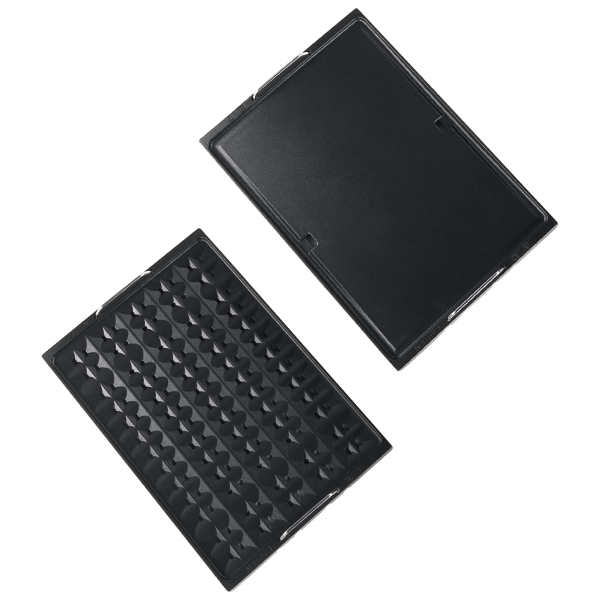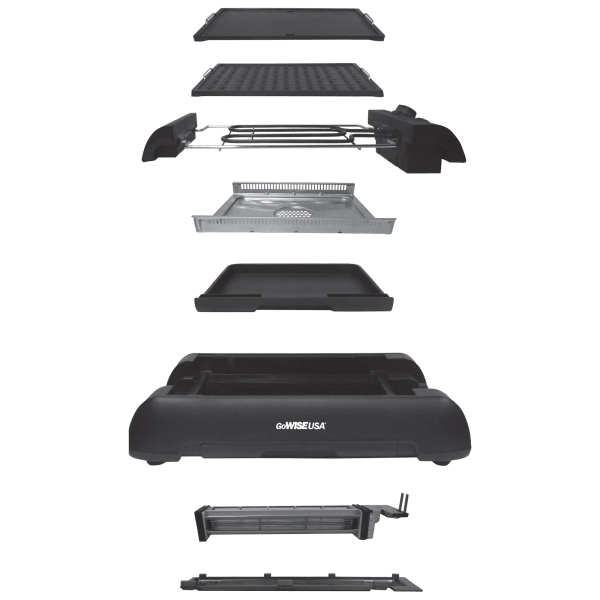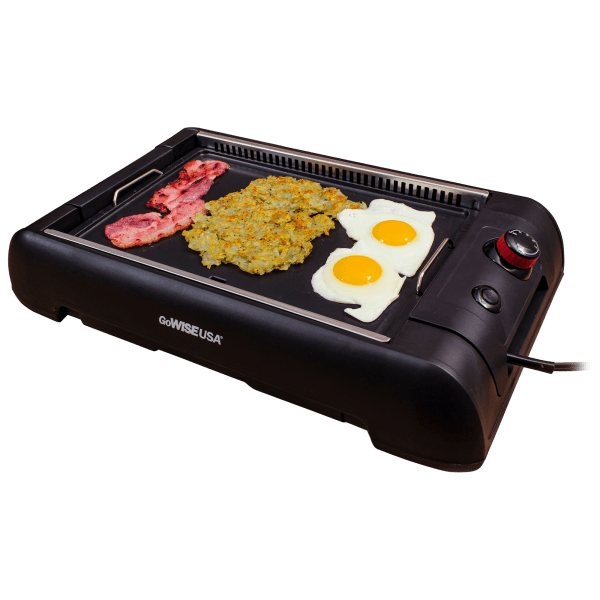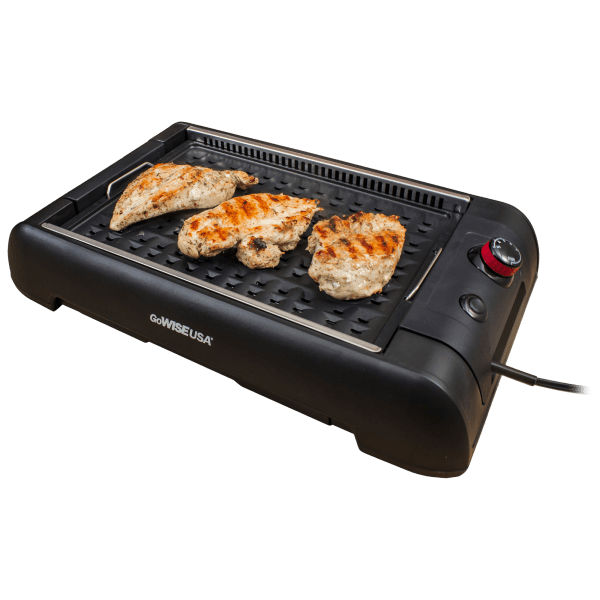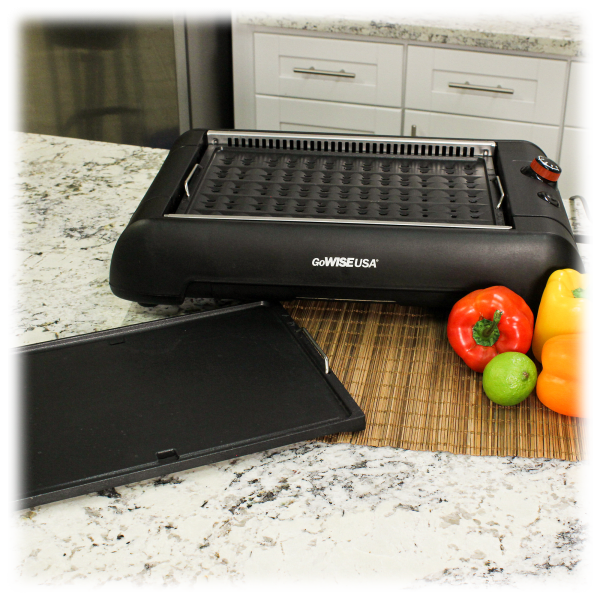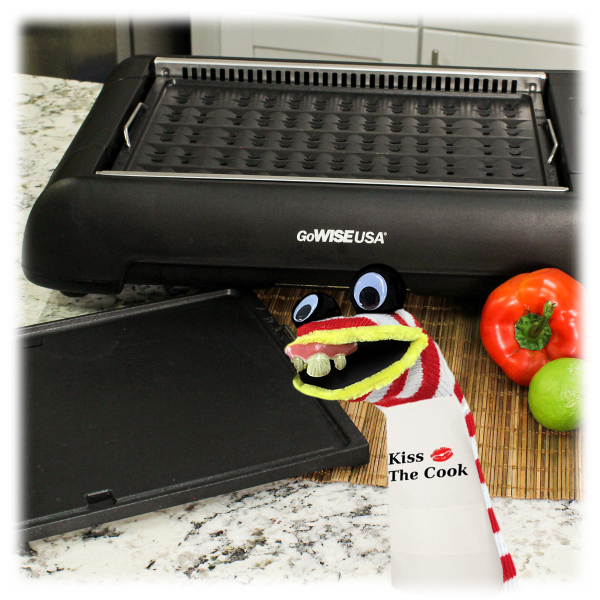 GoWISE USA 2-in-1 Smokeless Indoor Grill and Griddle with Recipe Book
The fan keeps the smoke to a minimum
Plug it in and grill year-round without buying special mittens with built-in tongs
(But if those mittens exist, we promise: we will sell them)
Also works as a griddle for frying eggs or pancakes or whatever
Way easier to clean than a real grill
Model: MY-L1F3-W1TH-TH3-6R1LL-K1LL-KULT
see more product specs
License to Grill
First, the culinary gadget industry gave us these things that can apparently "fry" stuff with "air" and we were just like, "Oh, yeah, totally. I understand how that works." Then they gave us a grill that doesn't make smoke for using inside, and we were just like, "Cool, great. Works for us."
So, what will it be next?
A heatless oven?
A speed slow-cooker?
An ice-powered smoker??
A fire-powered ice coffee maker?!?!
No. None of that stuff is going to happen. Because none of that stuff makes any sense. Whereas this Smokeless Electric Indoor BBQ Grill and Griddle actually makes perfect sense.
After all, some of you–namely those living in regions such as the Northeast, Midwest, and Pacific Northwest–might have noticed that it's cold as hell outside these days. And sure, there are crazies who grill year-round. But there are also people who you see jogging when it's 3 degrees and dark outside. And they look miserable.
What we're saying is: you don't have to be a martyr to the cold and you also don't need to give up your favorite grilled foods just because your phone's weather app has blurred out the 'feels like' temperature because some users found it offensive. You just need this sweet indoor grill. It's compact, easy-to-clean, and has a fan inside to keep smoke to a minimum.
In conclusion, it's brat season, baby! Even if it is almost February. Thanks to this 2-in-1 Smokeless Electric Indoor BBQ Grill and Griddle.