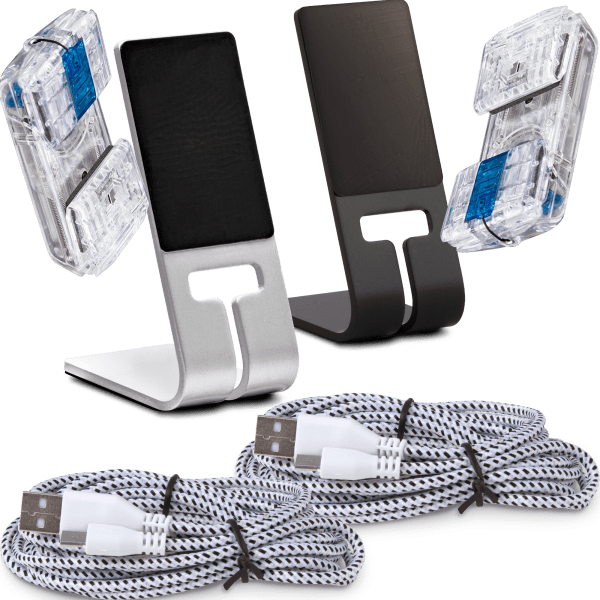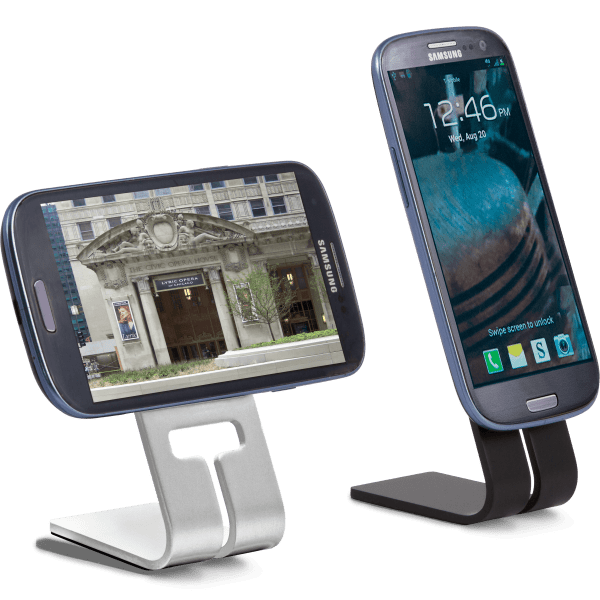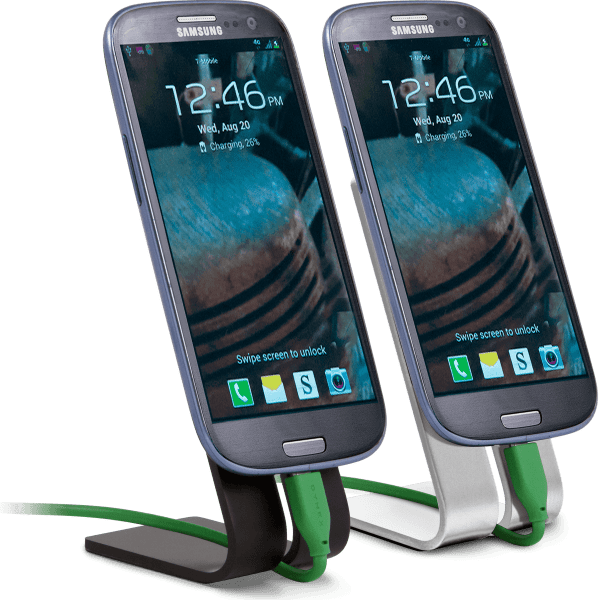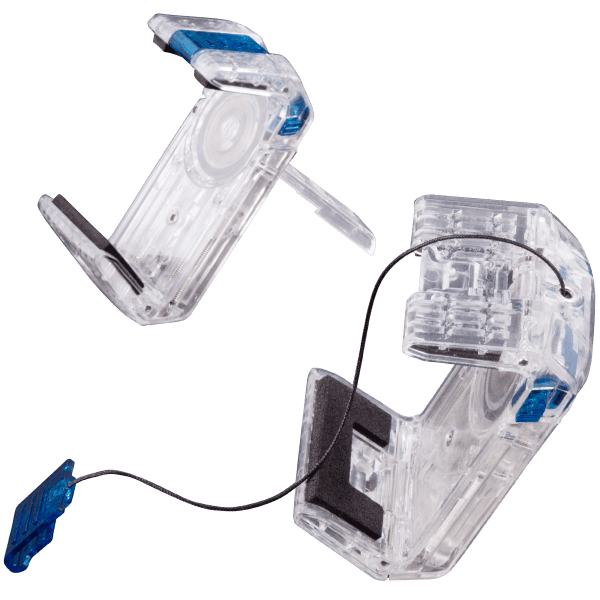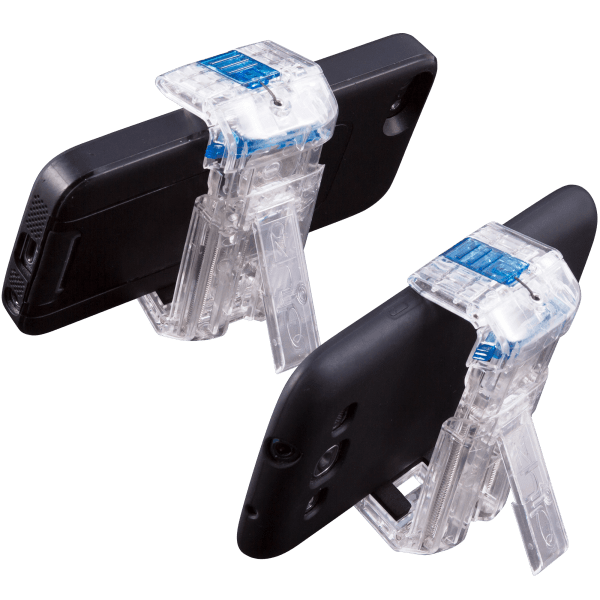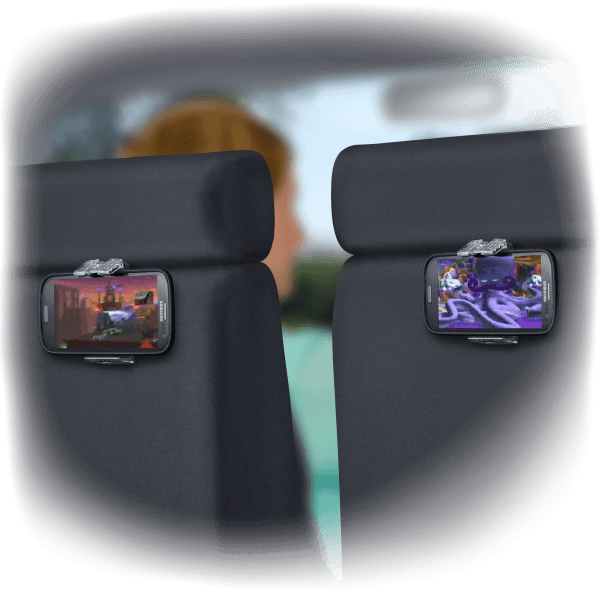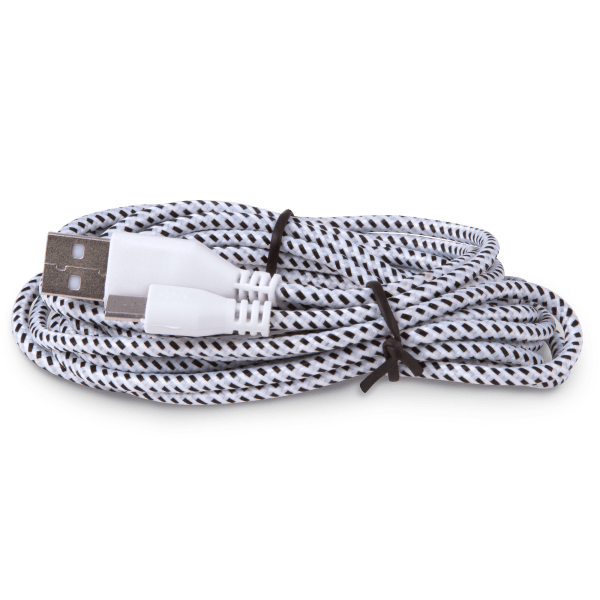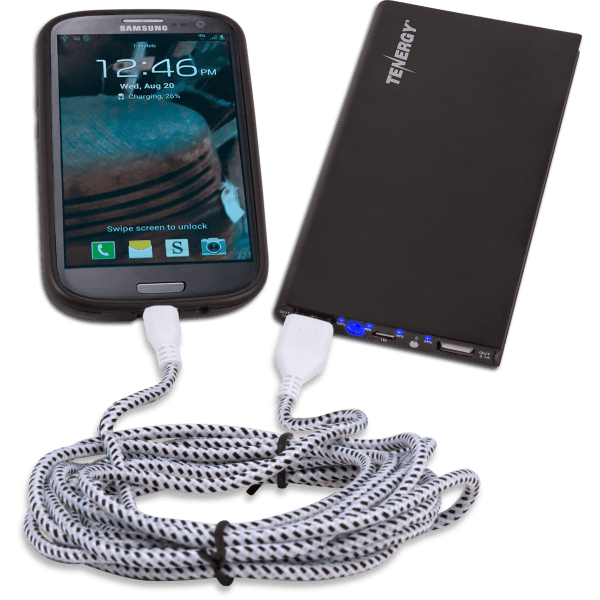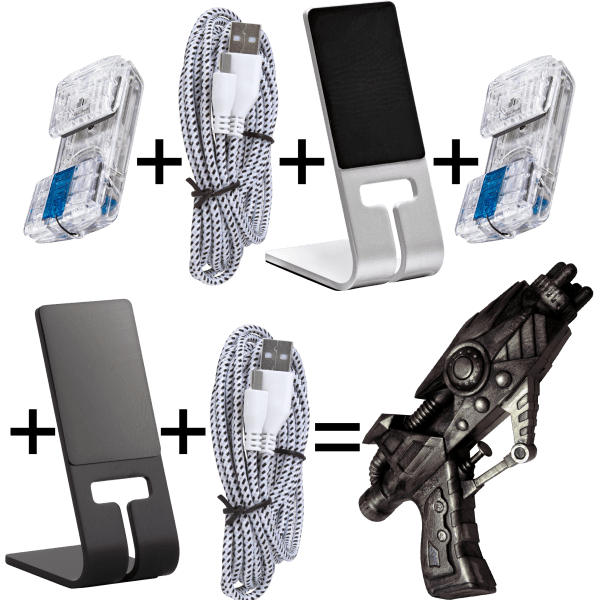 2-for-Tuesday: MehGuyver Phone Accessory Bundles
We made a weird bundle & you're getting two of them
Models: ORG-516-BX, BNG10-A, and ZHIP1
Two Bracketron miracle adhesive stands (one black, one silver) that hold any smartphone or almost anything else that size with a smooth surface
Two Zhips, the adjustable bracket and retractable cord that turns the world into your phone stand
Two TOCCs Bungee Cables, which are just fabric-covered 10-foot Android charging cables and sadly NOT stretchy like bungee cords
see more product specs
Don't just use this phone accessory bundle: MehGyver it!
In the hands of a mere person, this set of clever-clever smartphone accessories helps charge, mount, and watch your phone. You remember the Bracketron stand, that marvel of Cretaceous engineering with the gecko-inspired non-stick adhesive pads. There's the Zhip, that useful piece of plastic and string that lets you hang your smartphone wherever. And introducing the TOCCs Bungee Cable, a woven fabric-covered 10-foot Android charging cable which isn't stretchy like a bungee at all.
In the hands of a resourceful MehGyver type like our on-staff de-meh-lition expert @harrison, though, these useful but mundane items become an arsenal of weapons against the forces of workplace evil! You decide which bundle this is going to be:
Fortress Eur-Cubicle Bundle: Defend your workspace from enemies foreign and domestic! String the TOCCs Bungee Cables across the entrance to your cubicle at appropriate heights to create durable trip- and strangle-wires. Mount small hand mirrors at various angles on the Bracketron Stands to warn you of any hostiles approaching your desk. Remove the adhesive pad from the Bracketron and use it to mount an air horn to the post under your chair, so anyone who sits it in unawares will sound an alarm (and probably soil his pants). And with a weight of some kind in the bracket at the end of the Zhip's retractable cord, it makes an effective bola in midrange combat, or a simple garrote at close quarters.
No, Sir-veillance Bundle: Boss keeping a little too close an eye on your comings and goings? If video cameras are cramping your style, use the Zhip to hang a photo of the empty room or hallway in front of the lens. Use the TOCCs Bungee Cables to tie a pair of your empty pants to a toilet in the employee restroom. Tuck the legs into an empty pair of your shoes and everyone will just think you're occupied with some medical situation all day. They'll be too grossed out to ask any more questions. To thwart prying ears, mount phones playing loud, garbled noise on the Bracketron stands at strategic points around your cubicle. We find that a combination of pink noise, Serbo-Croatian radio, industrial drilling sounds, and Aphex Twin works best.
Snack-tion Hero Bundle: Maybe your office isn't that treacherous. Maybe your biggest problem is how to efficiently execute your preferred junk food consumption while burning a minimum of valuable calories. Use the Bracketron stands to mount bags of Doritos and M&Ms within easy reach on your desk. Load the Zhip bracket with a candy bar and hang it around your neck for instant all-day access. And string the TOCCs Bungee Cables slightly above head level, then use binder clips (not included) to hang strips of beef jerky from it, so that a bite of that vital, life-saving jerky is never more than a few inches away.
Or… you think you can out-MehGyver MehGyver? Post your own workplace-warfare hacks of this bundle in the forums! Can YOU turn these dull items into something even more exciting than MehGyver did? But no fair if your actual job is defusing bombs or fighting hijackers. That's kind of an unnatural advantage.