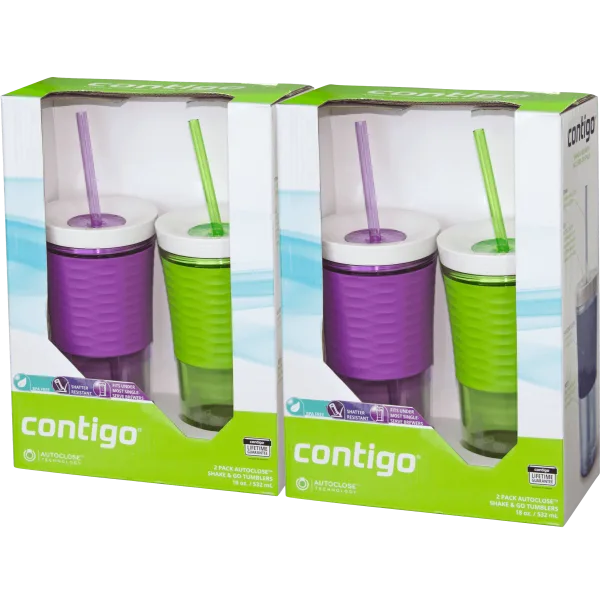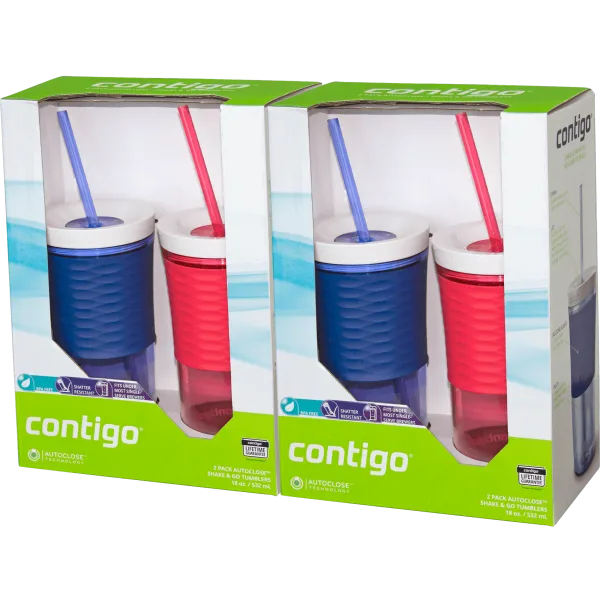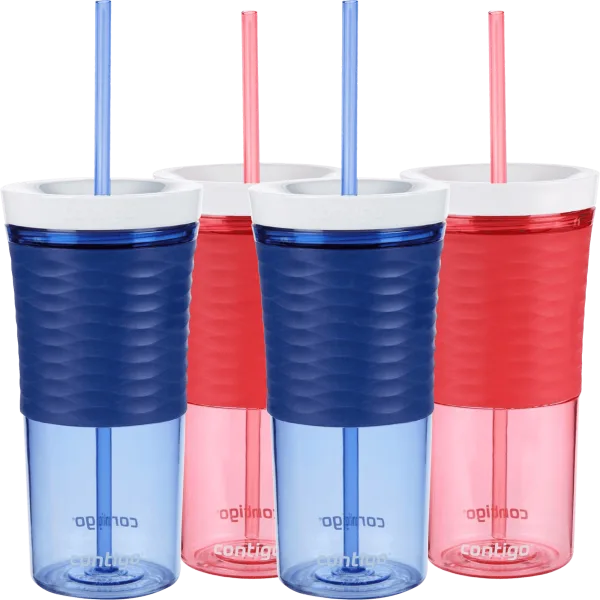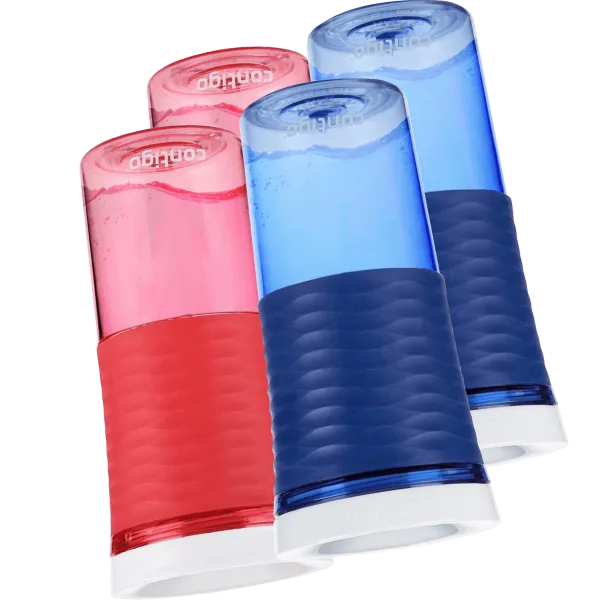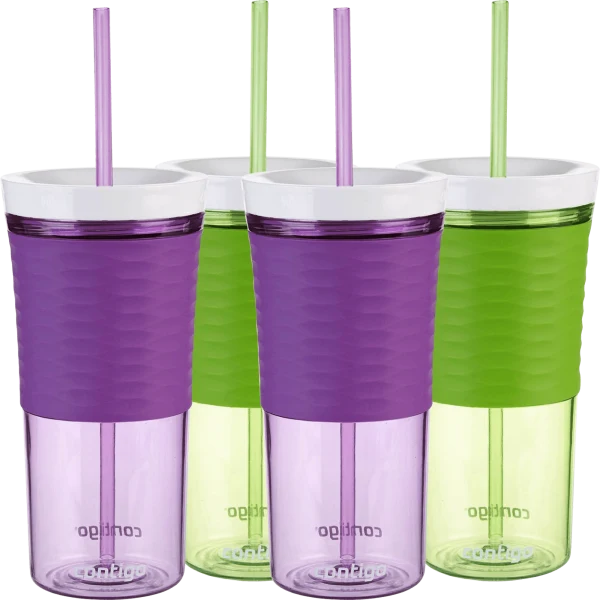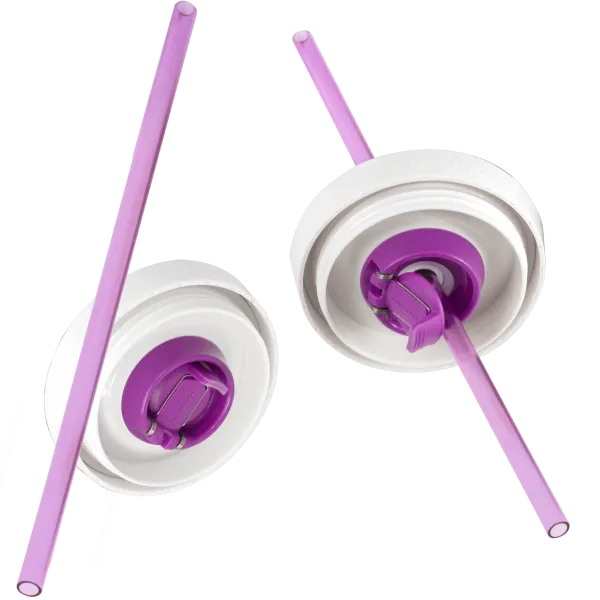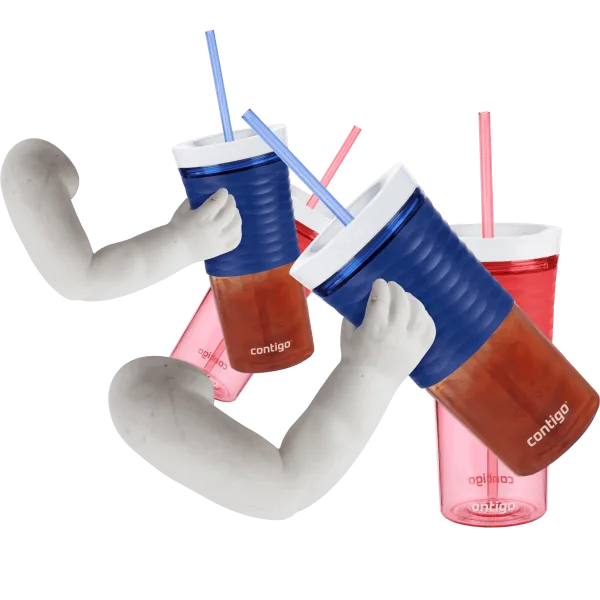 2-for-Tuesday: Contigo 18oz Shake & Go Tumblers
Model: LGY100A60 (Cobalt/Watermelon)
Model: LGY100A61 (Lilac/Citron)
Have your cold drinks shaken, not stirred - you'll be the James Bond of the office
AUTOCLOSE lid springs shut when you remove the straw
If you believe in Crystal Light, then you'll believe in this
That's two 2-packs, so four tumblers total
see more product specs
The people have spoken! And so has the money.
We asked a fundamental question the last time we sold these Contigo Tumblers, a question with enormous implications that go to the very heart of Meh itself, yet a question that is also kind of boring: what does "2-for-Tuesday" really mean? Does it count when it's two items already packaged in the same box? Or must "2" mean "two of whatever the original manufacturer was selling, no matter how many items are in each package"?
Before any more families and communities are torn apart, we said, it was time to settle the question once and for all. With democracy. So we laid out the conditions for the vote: if you bought 2, 4, or 6, we'd count that as a vote for "two packages regardless of what's inside": the greedy position. If you bought 1 or 3, you supported "two items whether they came packaged together or not": the cheapskate position. If you bought 5, you're the Green Party or the Libertarians: the position that the system can just ignore and nobody can do anything about it.
The voting public assembled, debated, and cast their votes with the traditional two-pack of plastic sealed tumblers for mixing powdered drinks. And by a thundering majority of 1,011 to 712, more voters backed the "two items" camp (1 or 3).
In our post-election analysis, we noticed a funny thing about the cheapskate majority, though. They didn't spend all that much money. Despite their numerical disadvantage, the "two packages" people (2, 4, or 6) spent $10,100 to the "two items" side's $6,115. Another key point was raised by our inventory czars: we really, really need to get these stupid goddamn tumblers out of the warehouse as fast as we can shovel them onto trucks.
So we're just gonna do that anyway. Out of respect for the will of the 41.3% who voted "two packages" and the 61.4% of our revenue that came from them, we present today's 2-for-Tuesday as a 'two packages" deal. You get two two-packs of Contigo Tumblers for each unit you purchase.
Yes, the people have spoken. But there's more money in it for us if we listen to the wealthy minority. You can call that what you like; we're Americans living in the 21st century, so we call it "democracy". The voice of the people would have to be a hell of a lot louder for us to hear it over all that money talking.