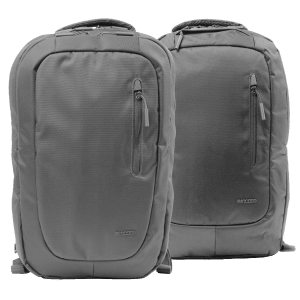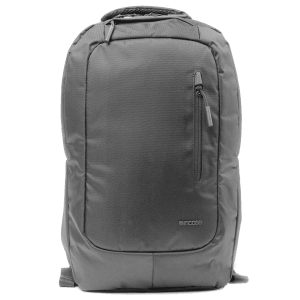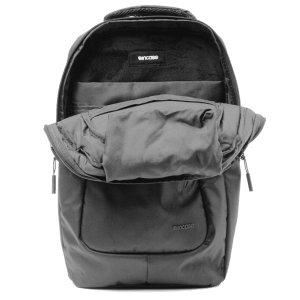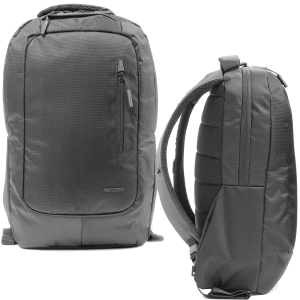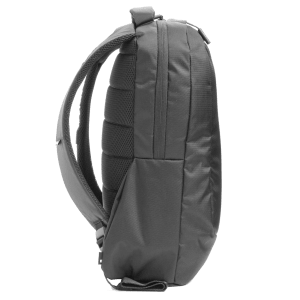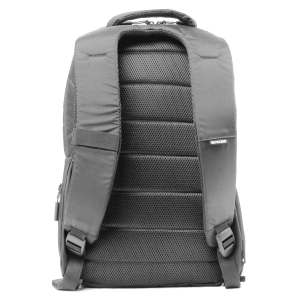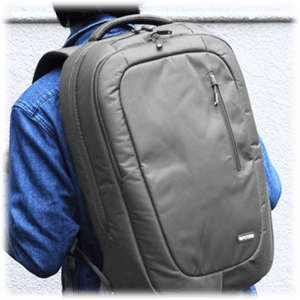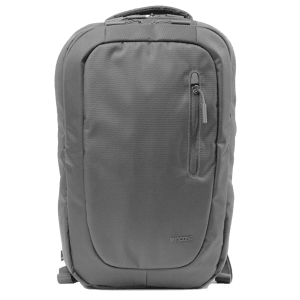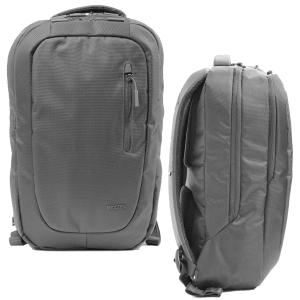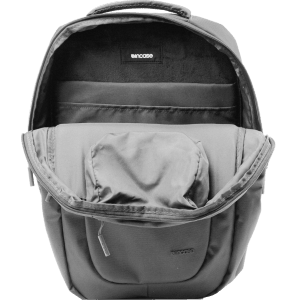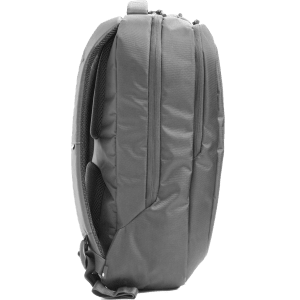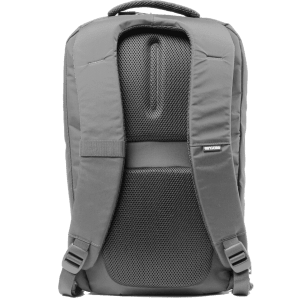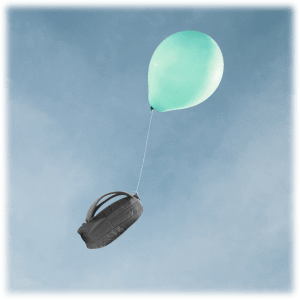 Incase Nylon or Nylon Lite Fur-Lined Laptop Backpacks
These are pretty much the same bag.
They're both from Incase.
They both have faux fur lining.
They both have compartments for 2 pens and a 15" laptop.
But one (the Nylon) is 1.5" deeper than the other (the Nylon Lite), which means it has 5 slip pockets (Lite only has 4).
SO? WHAT'S IT GONNA BE HOTSHOT?!
Models: NBP100514-GRY, INBP100515-GRY. Weirdly, the one that's '14' is the one with the extra pocket… so taking away a pocket was the innovation?
see more product specs
Nylon? More like Nylonemore!
What we've got here are two backpacks. Both are lined with faux fur (although, if we're to trust the images, it's not as gaudy as that sounds) and both feature simple, unassuming exteriors. They're both made by Incase, a great bag brand. And they both feature a laptop pocket that'll fit a 15" laptop, and 2 pen slots.
Yet one is $3 more than the other. Uhh, what gives, you might ask?
We'll tell you exactly what gives: the Nylon is an entire 1.5" deeper than the Nylon Lite, and that 1.5" is devoted to a 5th slip pocket (the lite only has 4).
So, is it worth it? Are you willing to spend 3 more dollars for a single slip pocket?
And moreover, is it really such a simple question? Because it's not necessarily how you value an extra pocket. It's about the message you're sending to us regarding extra pockets.
Like, if you don't care, you could just buy the cheaper Nylon Lite and save $3 now. But is that really the smart longterm play? Wouldn't it be better to buy not just 1 but perhaps 3 of the regular Nylon bags with that 5th pocket to send the message that extra pockets mean a lot to you? Because perhaps we'll see your purchase, and the purchase of others like you, and start to think: huh, people must really need that extra space.
And then, after months or years or decades of this, our pricing will evolve, so that the bags with fewer pockets must be marked down significantly in order for us to sell them at all. And so, when you've finally gone through the many Nylon bags you've purchased to dupe us, and it comes time to upgrade, you'll find that we're practically giving these friggin' Nylon Lites away. And maybe we will be. Maybe we'll literally be giving them away.
Or maybe we'll even pay you to take them from us. Maybe we'll say, "Hey, we'll give you 14 LaserCoin if you make these worthless terrible fucking bags with their 4 measly slip pockets disappear." And you'll say, "Fine, I guess." And we'll make firm eye contact for 1.4 nanoseconds, because that's how LaserCoin is transmitted from one account to another. And then you'll say, "Okay, see ya later!" And you'll return, with all your new bags, to your home on Mars2, the Mars we built after the disaster that ruined the original Mars.
So, yeah, like we were saying, a lot to think about here, re: how much you're willing to pay for an extra pocket.