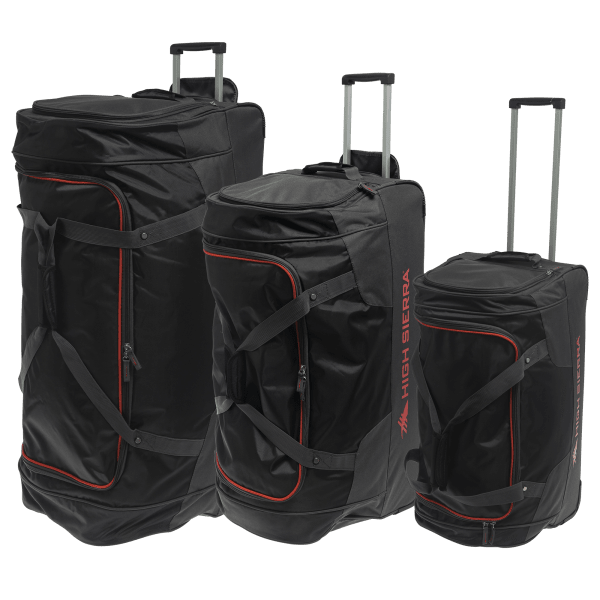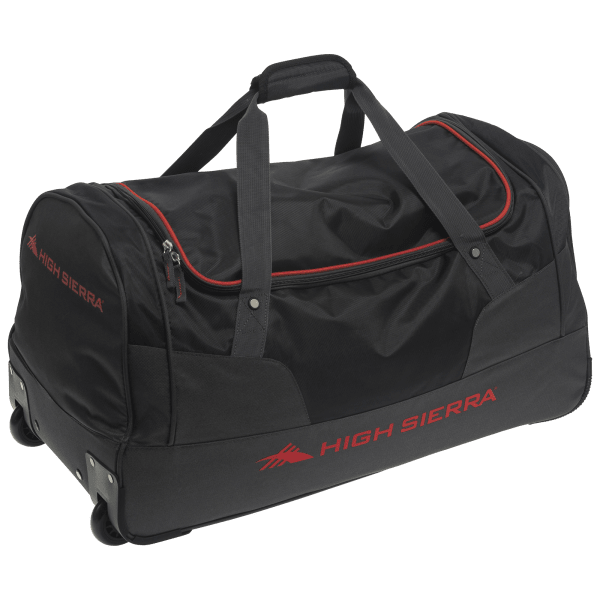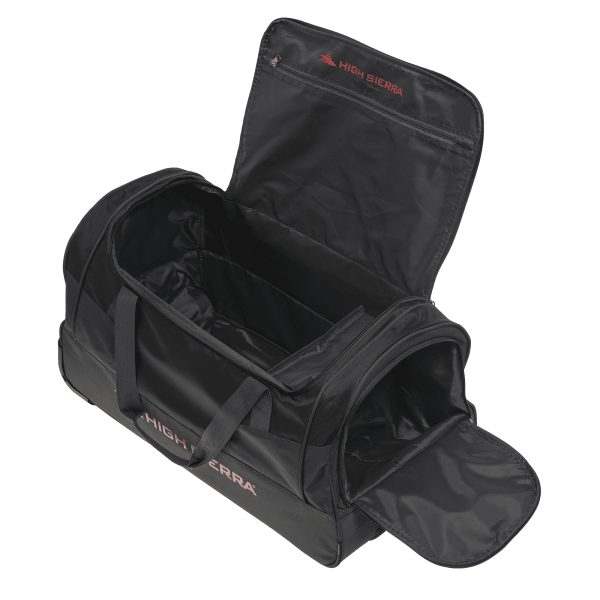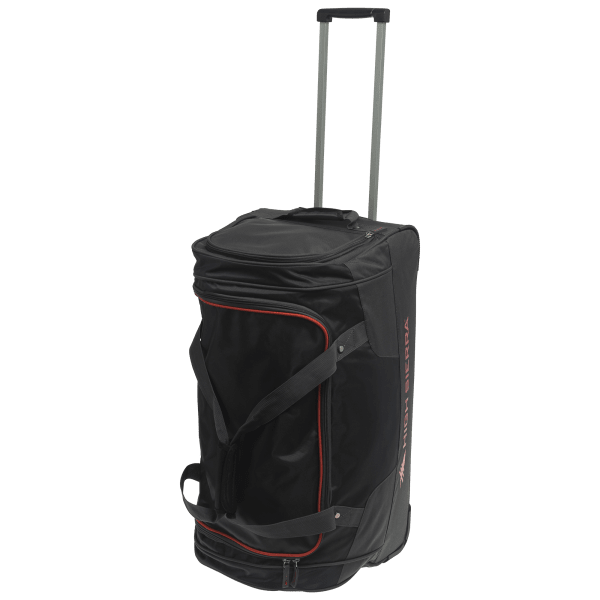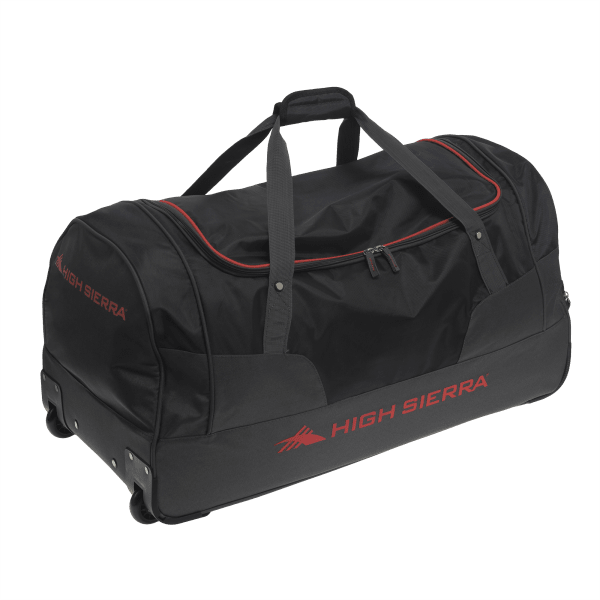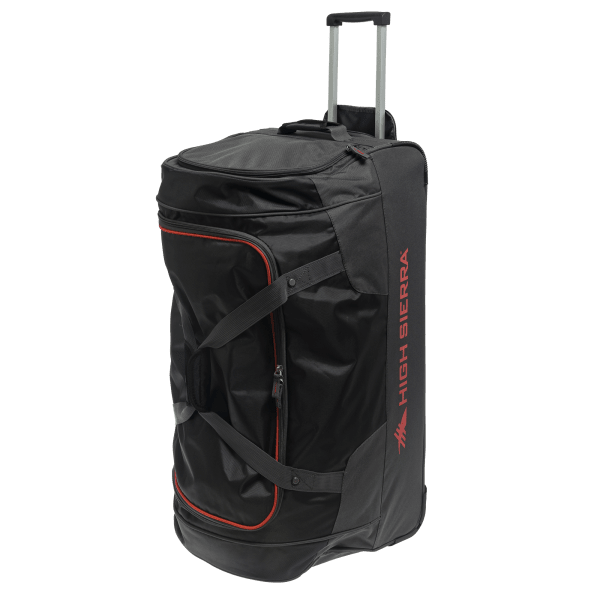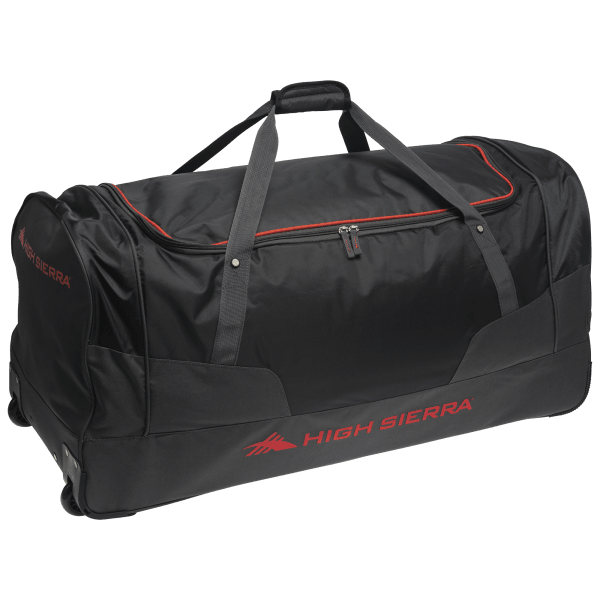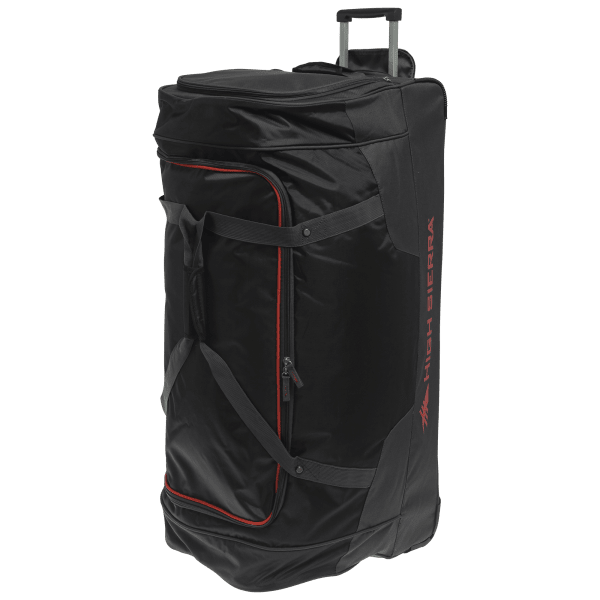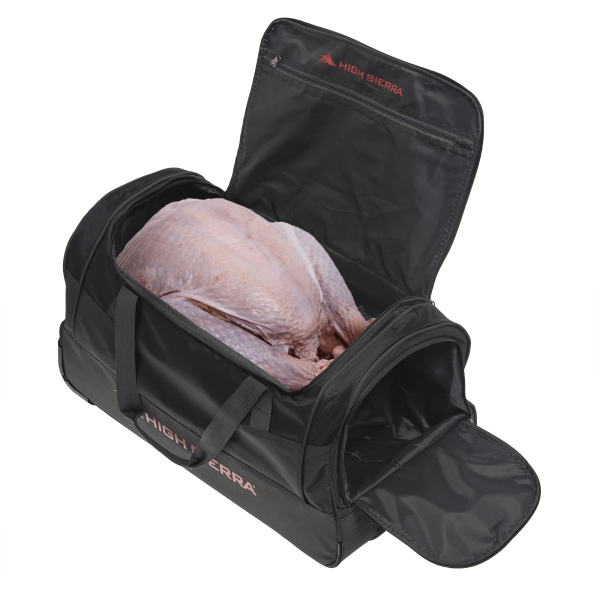 High Sierra 3-Piece Wheeled Duffel Set (26", 30", 36")
Get three big duffels on wheels
One is 26", one is 30", and one is 36"
You want a gym bag on wheels during holiday travel because they're more stuff-into-a-little-space-able
Fill them with shirts from Mediocritee
Model: 119850-1053, which is how many calories we've consumed today
see more product specs
Give Thanks, Buy Bags
Happy Thanksgiving, everyone!
You know what we're thankful for?
You! That's right: you, sitting there, having snuck away from your family dinner or Friendsgiving to open your laptop or take out your phone and see what we're selling here on our dumb little deal-a-day site. You're what makes this site tick, with your insight, your sense of humor, and most of all, your money!
But what we're not thankful for?
Holiday travel. Actually, that's not true: we're unthankful for any travel that takes long enough that we can't do it in our own car, on our own time, with an entire trunk at our disposal for the packing and hauling of nearly a week's worth of stuff. It's just that, at the holidays, everything's a little bit more crowded. The highly efficient business travelers collide with the only-flies-once-each-year family of six. All is hectic. All is chaos.
You need to do everything you can to alleviate the stress of the situation. Which is why you might consider buying this 3-piece High Sierra Wheeled Duffel Bag set.
Are these the sleek, hard-shelled, modern luggage pieces you've seen coasting effortlessly across the cold tile floors of Laguardia? Lol, no way! These are some gym bags on wheels. And that's a good thing.
Because it means, come Christmas, you can pack the biggest one full of gifts and check it to your destination. (Later, it'll provide enough space for you to bring home all the new sweaters and trinkets you receive, so no one gets offended that you left something behind.) Next, pack a smaller one full of your clothes, like your new shirts that combine iconic Star Wars characters with the classic Power Puff Girls art style. Wait, sorry! You probably don't have those yet! Because we're offering them over on Mediocritee!
Anyway, what were we saying? Oh, right: pack your clothes into a smaller one, carry it on the plane, and since it's just a floppy gym bag on wheels and not a big clunky modern bag, you'll be able to squeeze it into whatever space is left in the overstuffed overhead compartments.
Unless you somehow end up in boarding group 48 and all of those ahead of you are 50something dads who think it's totally chill to put their big carry-on, personal item, and winter coat in the compartment above your row, because damn if they have to suffer through a flight with so much as a friggin' jacket crowding their space while they read an entire John le Carré novel on a 2 hour flight with their legs spread out, crowding not the aisles and the seats next to them but also–
Right, right. Sorry. It's Thanksgiving. We should be more positive. So buy these bags, and maybe a couple Mediocritee shirts too, and enjoy the holiday! We're going to go eat deep fried turkey until we pass out.