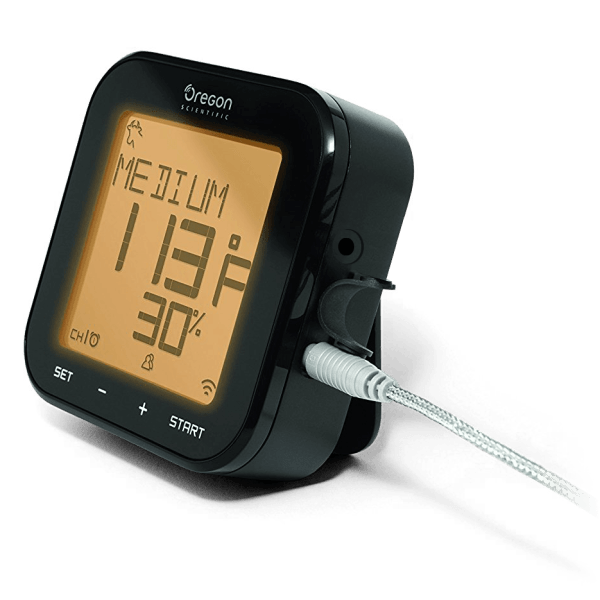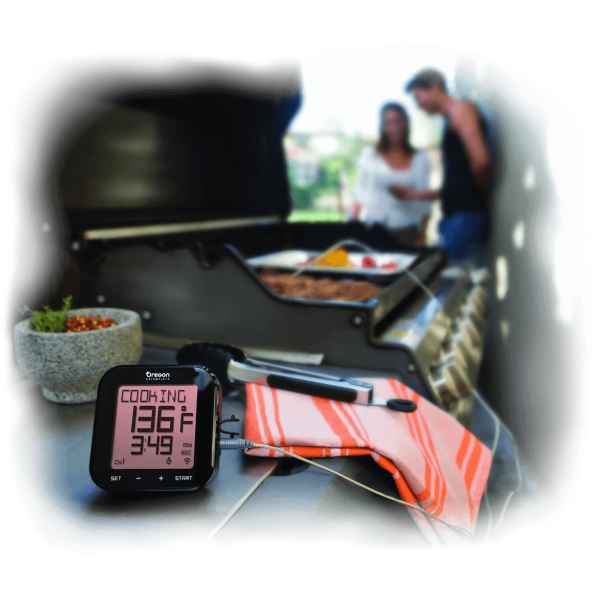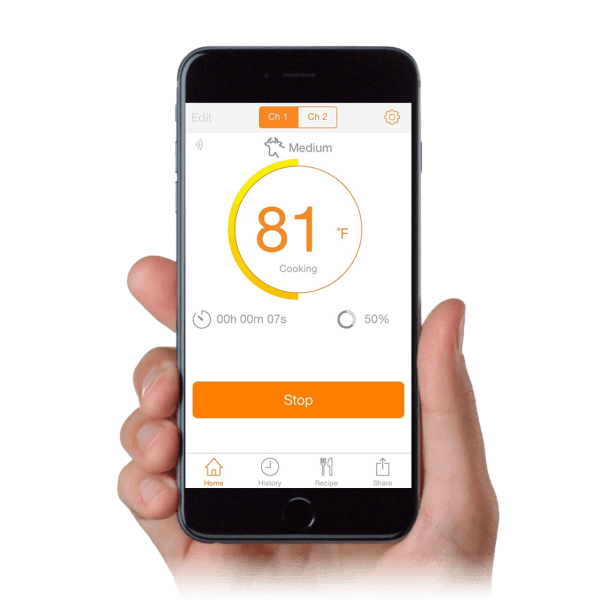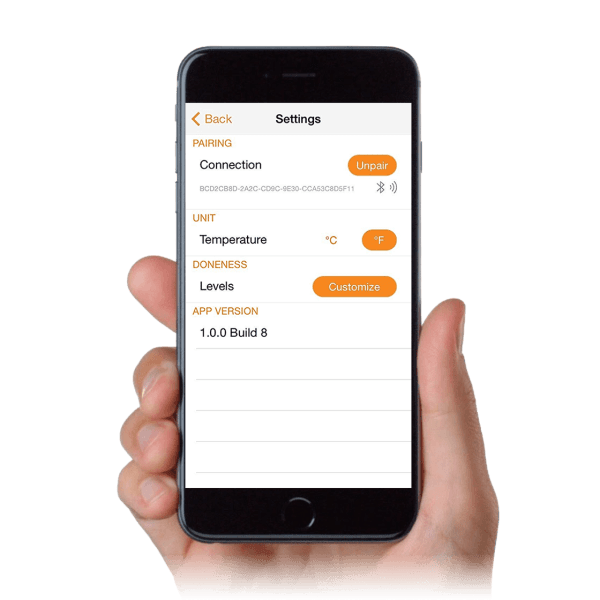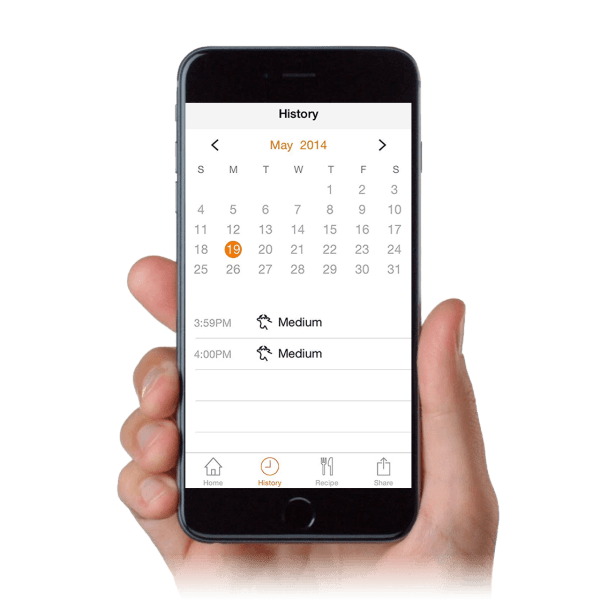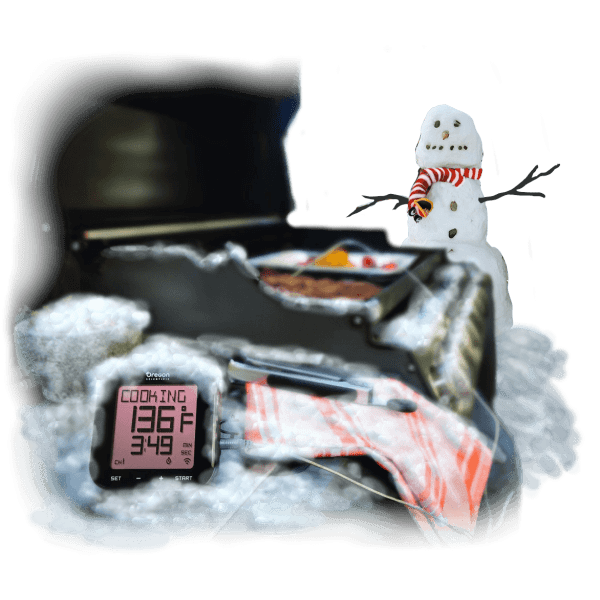 Grill Right Bluetooth BBQ Thermometer
Stop staring at the grill and stare at an iOS or Android app on your phone instead
Eight meat profiles! Four doneness levels! Set by time or by target temperature! Take ALL the human intuition out of grilling
Includes one probe and can handle a second one (sold separately) , so those aliens better watch who they abduct
Model: AW133 ("aw, 133!" is our new "hell yeah!" exclamation)
see more product specs
The Gift of Hope
When you give this Grill Right BBQ thermometer this holiday season, you're not just giving a Bluetooth-equipped temperature monitor viewable on a smart device up to 150 feet away. You're not just giving an essential accoutrement for any grillmaster.
You're giving hope.
Hope that the grim months of winter won't last forever. Hope that the most frigid blasts of north wind will one day subside. Hope that this season, too, shall pass.
Like a bloom in the snow, the Grill Right BBQ Thermometer reminds us that winter is not eternal. Long balmy days, beads of condensation forming on your beer bottle, piles of charred and blackened flesh with curls of delicious smoke rising into a brilliant blue sky: it will return.
It won't be long before we're inserting up to two probes (only one included) into the meat of our choice. It won't be long before we hear that alarm bleeping to let us know the meat has reached our target temperature or doneness level.
The Grill Right BBQ thermometer is proof that life goes on, that better days lie ahead, that hope springs eternal. Even when hope is freezing its ass off.