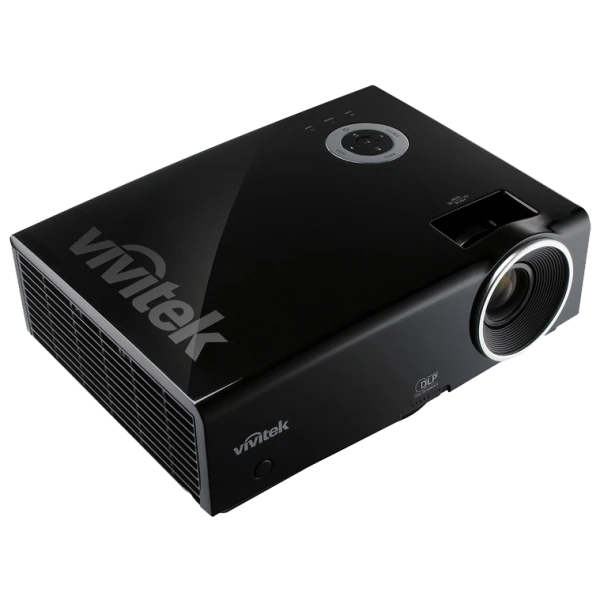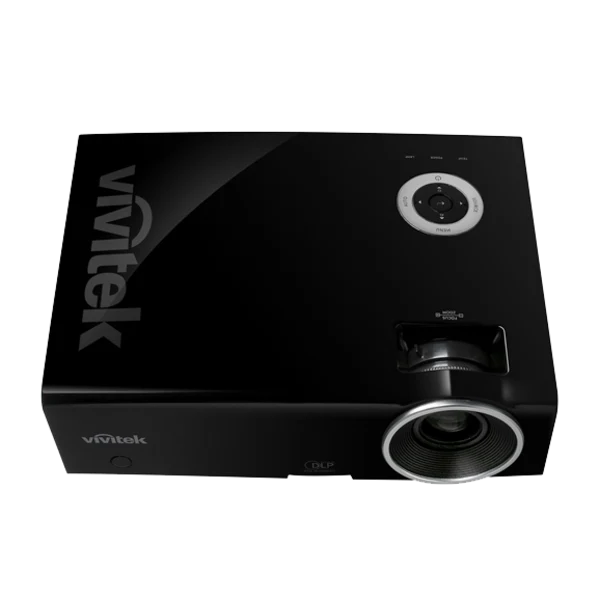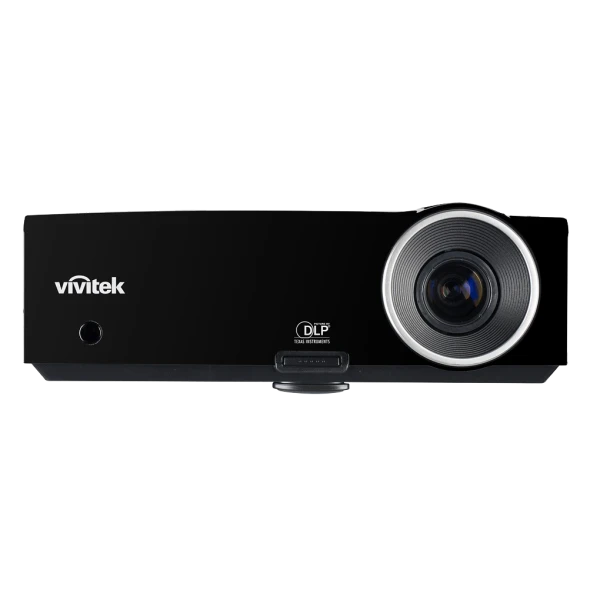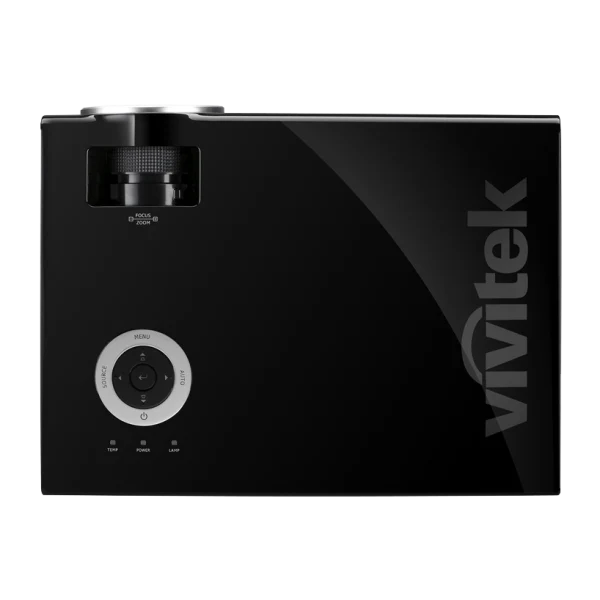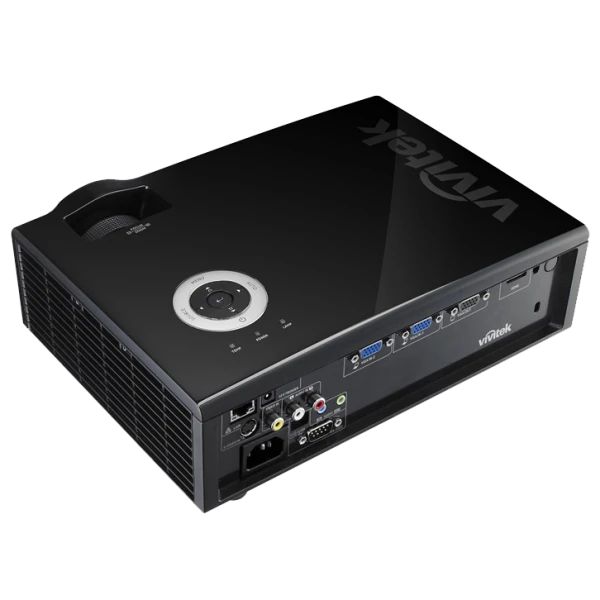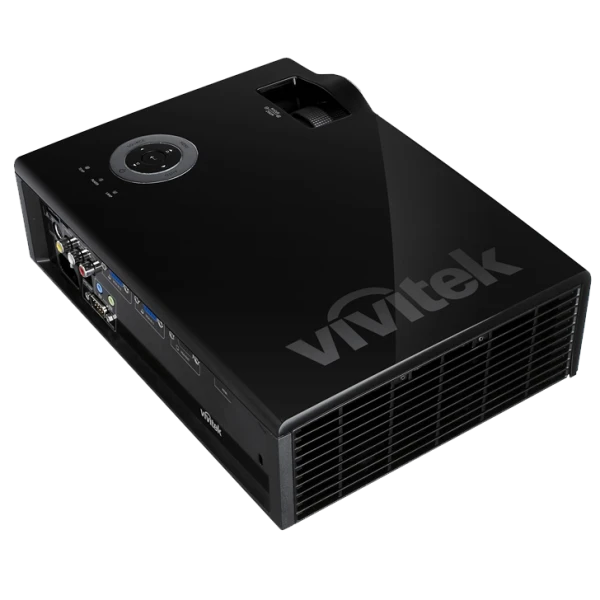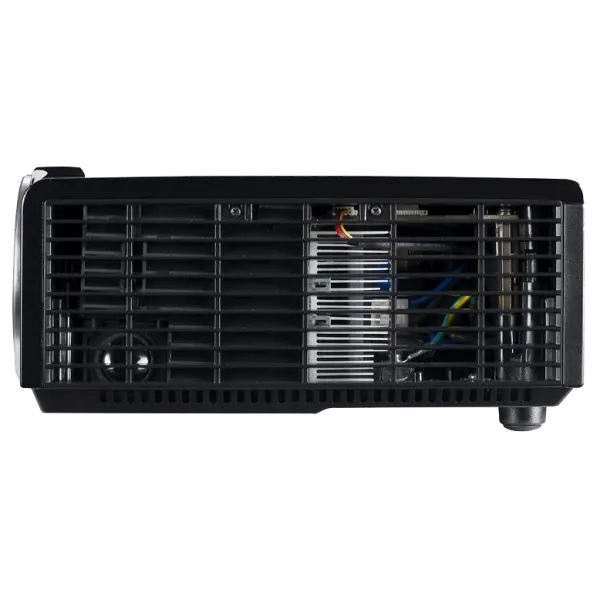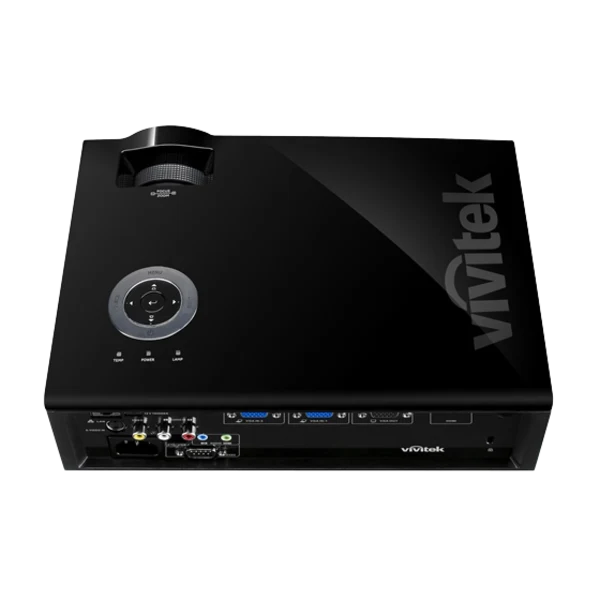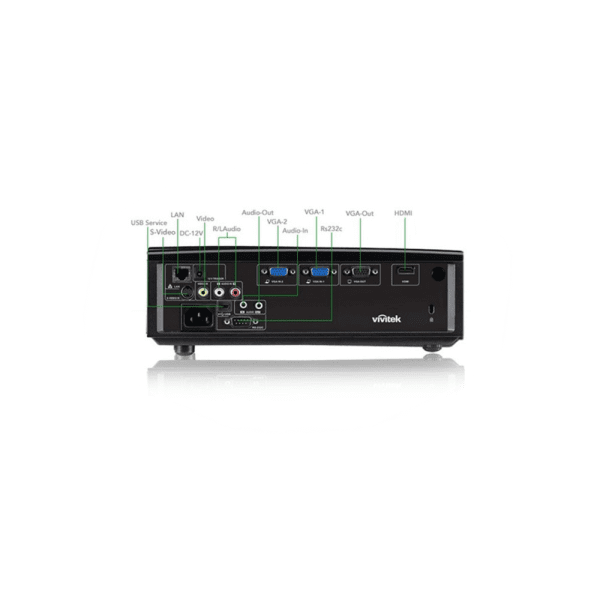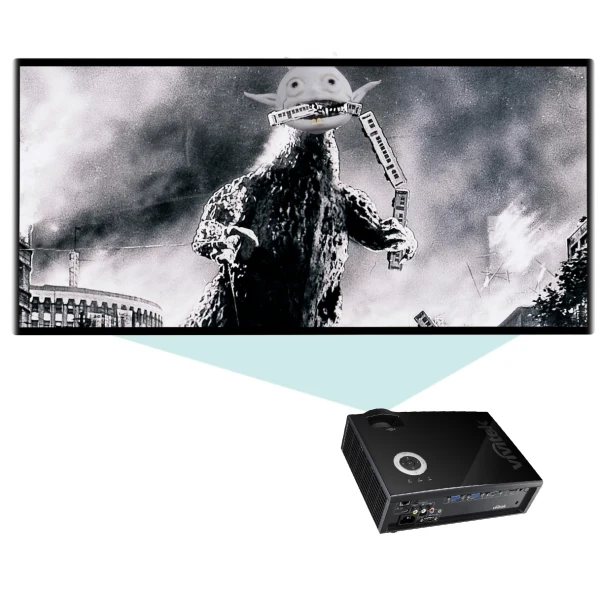 Vivitek D837 3500 ANSI Lumens DLP Projector (Refurbished)
Host an outdoor movie night that doesn't suck with this refurb projector
It features a 1024 x 768 native resolution – other projectors at this price sometime claim "1080p support" with a crappy native resolution
3500 ANSI lumens mean you don't have to wait until 11pm (when it's fully dark) to start
4:3 Native, 16:9 Compatible, whatever it takes
3D-Ready, with any of those DLP Link glasses and the appropriate poke-you-in-the-eyes movie
TL;DR: This is not a high-end projector but it's a good bit better than other stuff at this price if you're interested in testing the projector waters
Model: D837 (Always impressive to own the first page of search results with a 4-digit model number. Even more impressive to own the first 2 pages, but this Japanese transistor snuck in)
see more product specs
Lesser-Heard Scores by Movie-Music Giants: A Playlist
A projector says something about you. It says "movies, hell yeah." It says you're taking a step beyond TV toward the real cinematic deal. It says "sit the hell down and watch because if you get up and walk around you'll get in the way." This bright, sharp, crazy cheap Vivitek projector is the perfect way to try and see if you can live up to the projector life.
Part of the cinephile life is realizing the importance and artistry of movie music. Hey, Meh contributor @JasonToon here. For the longest time, like the idiot I was (am), I dismissed movie music as an insignificant corollary to a more meaningful work of art, as important as the staples holding together a comic book. Then I grew ears or a brain or something.
Not only do film composers have to support someone else's artistic vision, they have no control over the commercial prospects of their music. It's rare that the music to a flop film will join the canon: for people to hear the music, they have to watch the movie, and to love the music, they have to watch the movie over and over again. That means a lot of great (or at least interesting) movie music never finds the audience it deserves. Let's listen to some pieces by the titans of film composing (also compiled in a YouTube playlist) that deserved better:
Bernard Herrmann - "Prelude" from KING OF THE KHYBER RIFLES (1953)
Renowned for his high-tension scores for Alfred Hitchcock, especially Psycho, and the original Twilight Zone theme, Hermann brought the same sense of heightened anxiety to B-movies like this, in this case in an exotic high-adventure mode.
Bernard Herrmann - "Blue Denim" from BLUE DENIM (1959)
Herrmann's score for this teenage pregnancy melodrama is in a more soapy vein, but the underlying unease captures the strain pulling apart the moralistic '50s status quo.
Elmer Bernstein - "Staccato's Theme" from JOHNNY STACCATO (TV) (1959)
The legendary composer behind The Magnificent Seven, The Ten Commandments, and The Great Escape also dashed off this moody, driving jazz number for a TV series starring John Cassavetes as a piano-playing private eye.
Henry Mancini - "Arabesque" from ARABESQUE (1966)
Everybody knows Mancini's themes from The Pink Panther, Peter Gunn, and Breakfast at Tiffany's ("Moon River"). Here's his characteristically catchy tune for a swinging Gregory Peck/Sophia Loren spy thriller.
Henry Mancini - "Natalie" from ME, NATALIE (1969)
Mancini could also do reflective, as in this theme for a bittersweet romantic comedy starring Patty Duke, evocative of turn-of-the-decade New York.
Ennio Morricone - "L'ultima corrida" from TEOREMA (1968)
Using the same musicians as on The Good, the Bad, and the Ugly and his other immortal scores for Sergio Leone, Morricone's theme for this Pier Paolo Pasolini arthouse film echoes with the same existential isolation.
Ennio Morricone - "Frantic" from FRANTIC (1988)
Morricone kept composing for decades, his scores often outclassing the movies themselves, as on this theme from a minor Hitchcock homage starring Harrison Ford.
John Barry - "Somewhere in Time" from SOMEWHERE IN TIME (1980)
Wikipedia says that the man who composed the James Bond theme had his best-selling soundtrack album with this Christopher Reeve time-travel romance. The reliability of Wikipedia aside, this theme is such an undeniably powerful tearjerker that I can believe it.
John Williams - "Maggie Shoots Pool" from CINDERELLA LIBERTY (1973)
His immortal themes for Star Wars, Jaws, E.T, Superman, the Indiana Jones movies, and dozens more were all about orchestral grandeur and timeless drama. But John Williams could handle contemporary sounds, too: just listen to this funkified number from the gritty sailor-meets-hooker romance starring James Caan and Marsha Mason.
John Williams - "Dance of the Witches" from THE WITCHES OF EASTWICK (1987)
Here Williams mixes in some witchy eerieness with his more typical symphonic style, prefiguring his Harry Potter music. (OK, I stole that comparison from a YouTube comment, but it's still true!)
John Carpenter - "Main Theme" from ASSAULT ON PRECINCT 13 (1976)
John Carpenter started using synthesizers for the same reason he composed the scores for his own films: it was cheaper that way. Lucky for the rest of us.
Danny Elfman - "Mayday" from ARTICLE 99 (1992)
Range is not really Danny Elfman's thing, especially in his early years. His theme for this forgotten Ray Liotta/Kiefer Sutherland buddy comedy could fit right in to his scores for Pee-Wee's Big Adventure and Beetlejuice. Believe me, that is not a complaint.
The amazing thing about every one of these guys is how incredibly prolific they were. All I did for this list was browse their filmographies, zero in on some that sounded interesting, look them up on YouTube, and pick my favorites out of those. So if you want to hear more, dig in. May this playlist soundtrack a dramatic, funny, romantic adventurous Sunday for you and yours.
For an encore, try these weekend playlists: