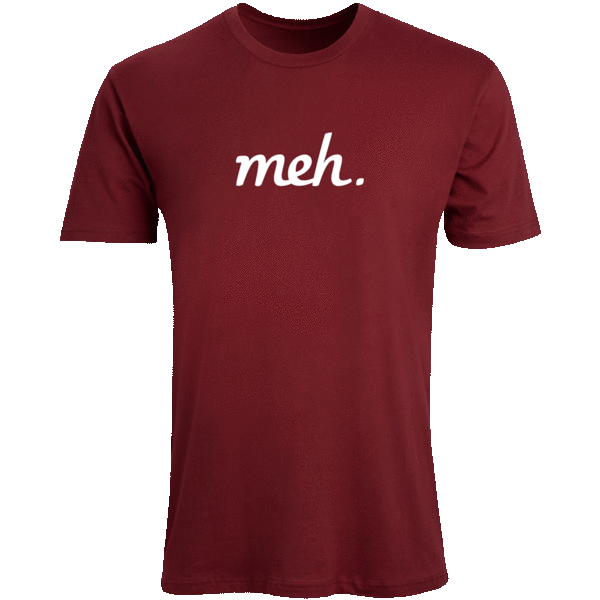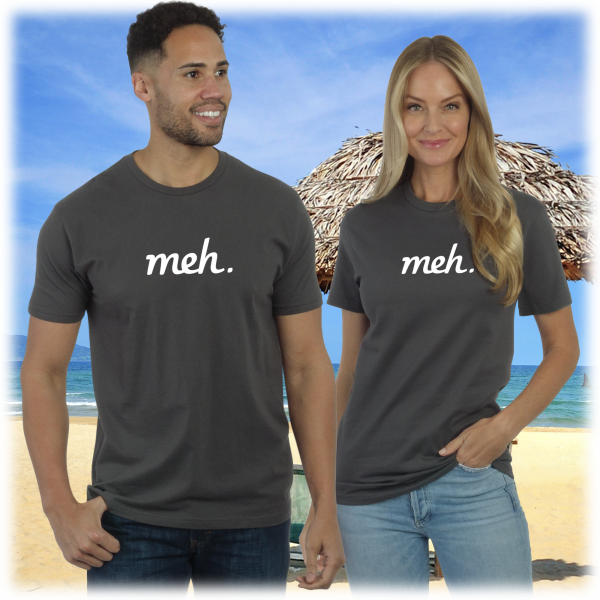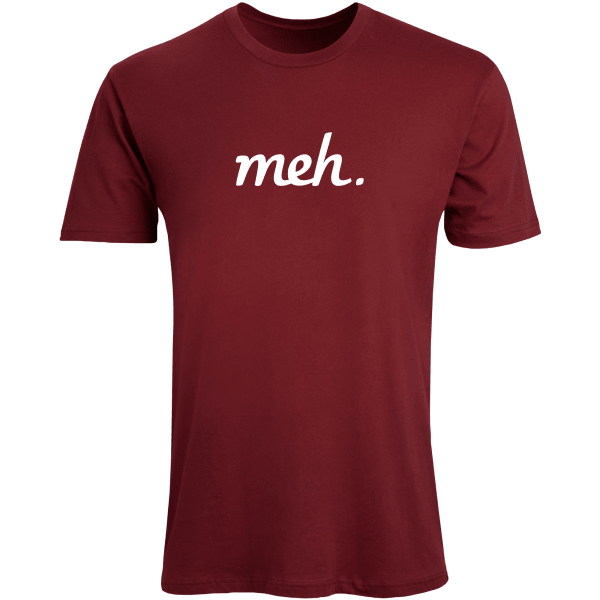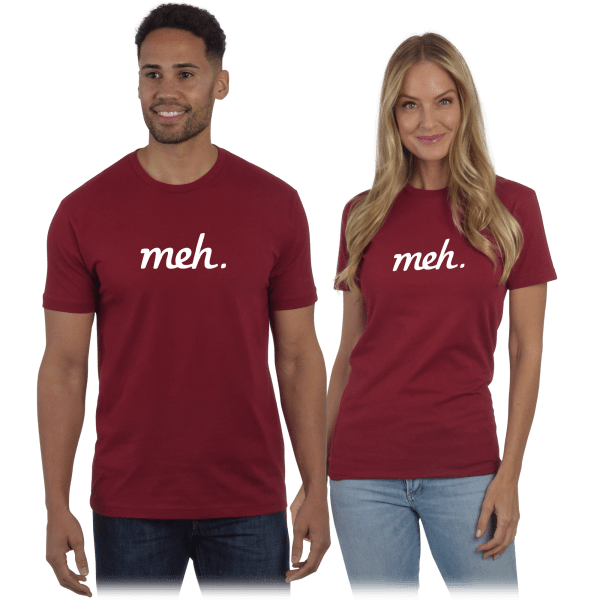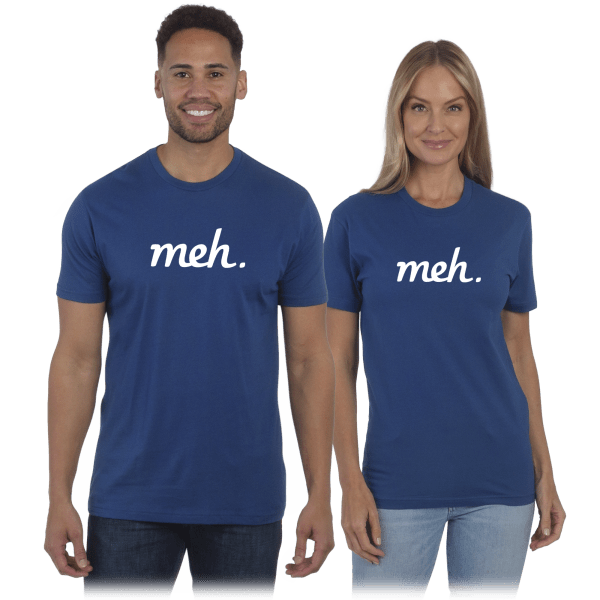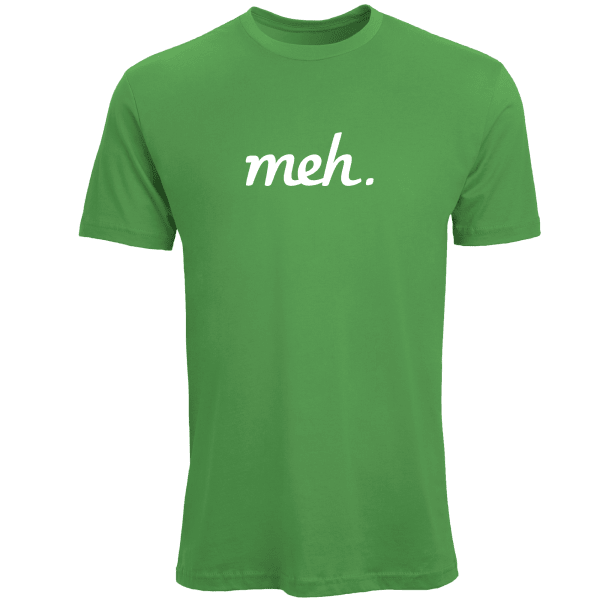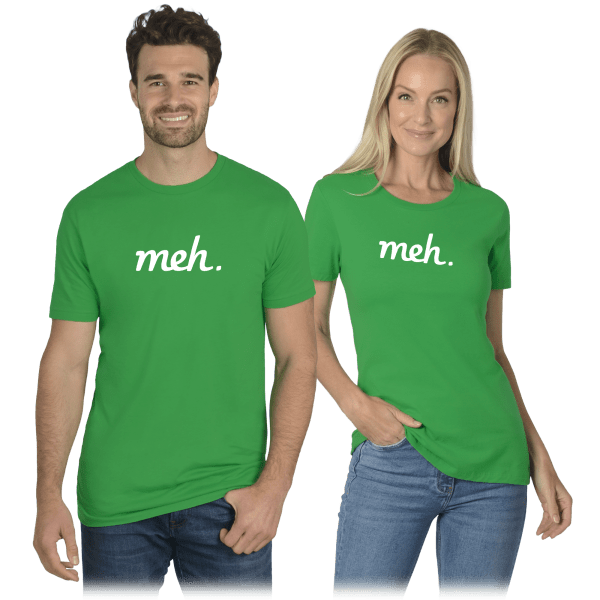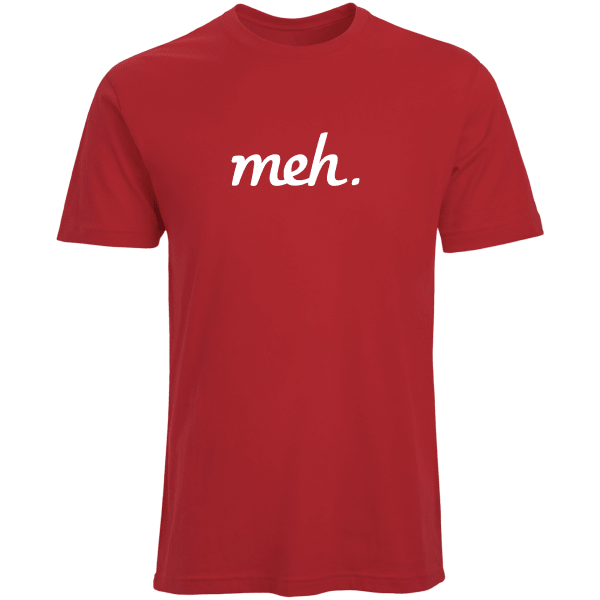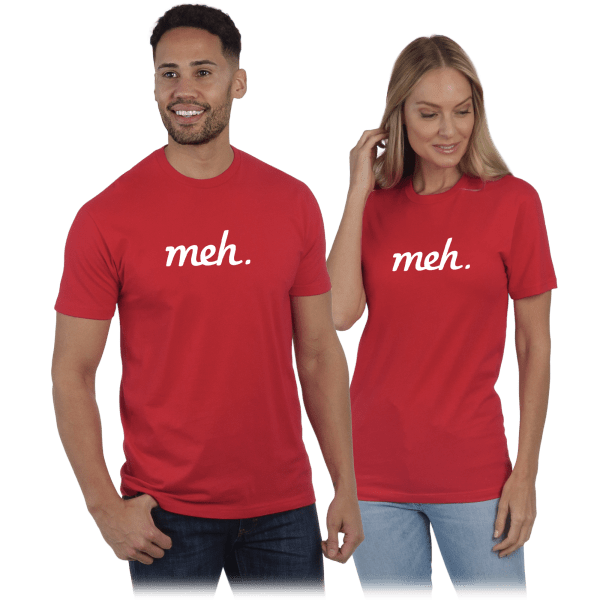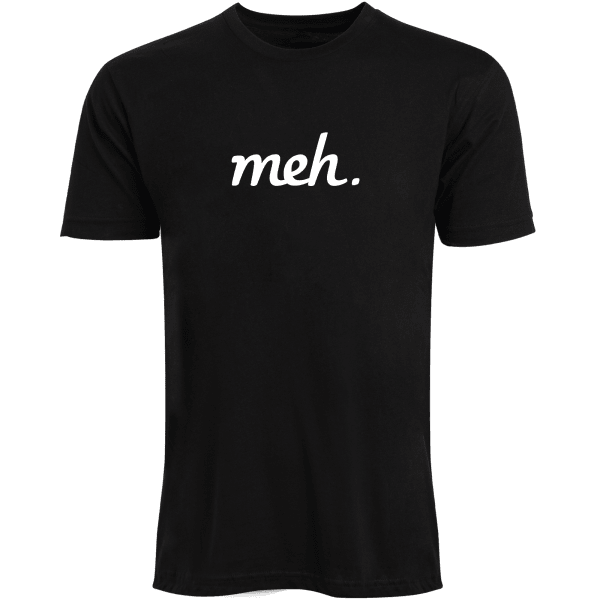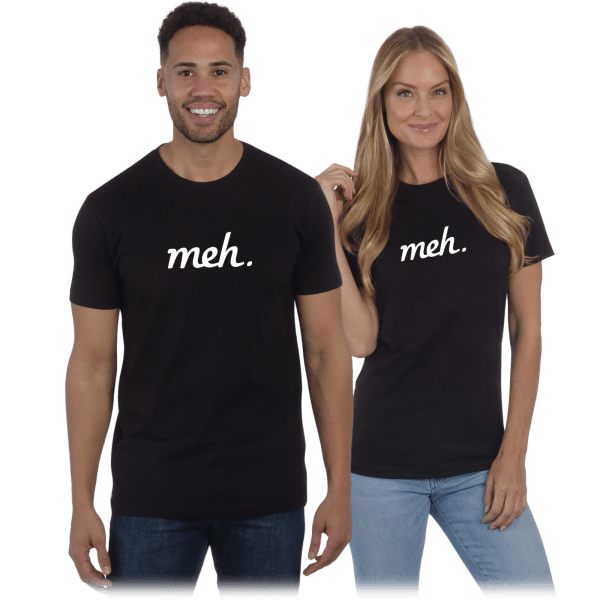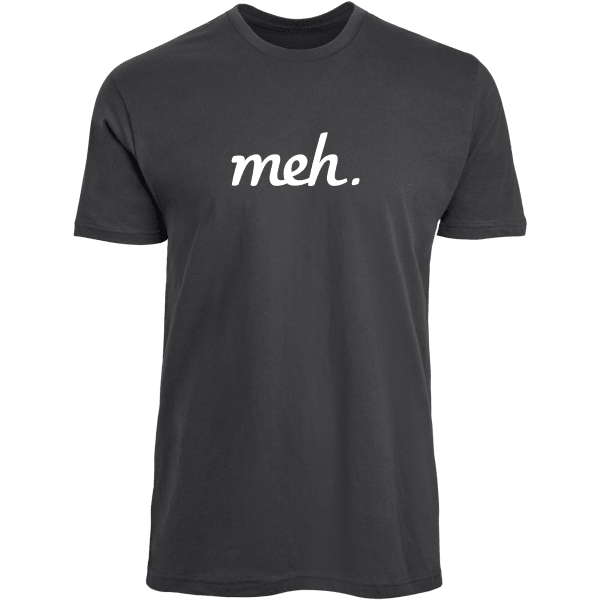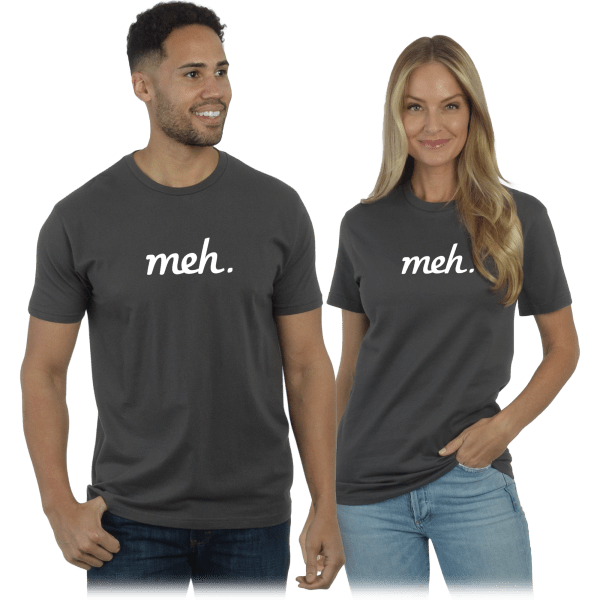 Pick-Your-2-Pack: Meh T-Shirts
We love to end with Meh shirts
(Yes, that means this Meh-rathon is over)
But don't forget the IRK!
see more product specs

Multi-pack Madness: Across the Mehltiverse
On the screen, a Chopped rerun finished up. There was something about the winning chef that reminded Dale of someone. After a moment, he realized it was because the man had a face shaped similarly to his own. Only, this chef had a thick mustache. It looked pretty good on the guy, actually.
Maybe I should grow one of those, Dale thought.