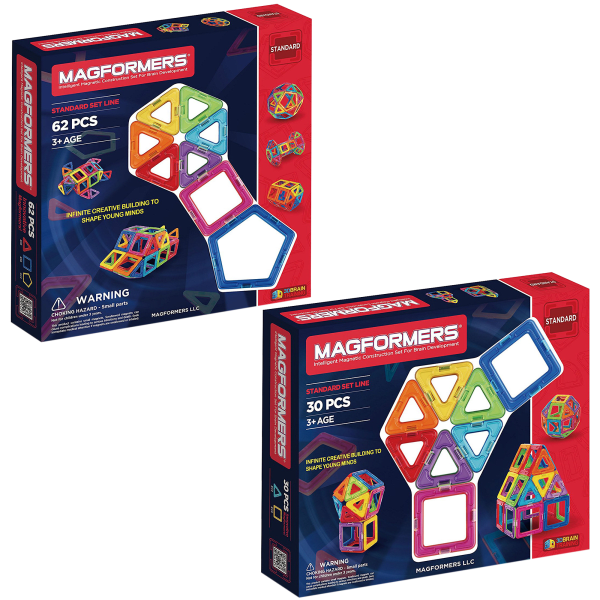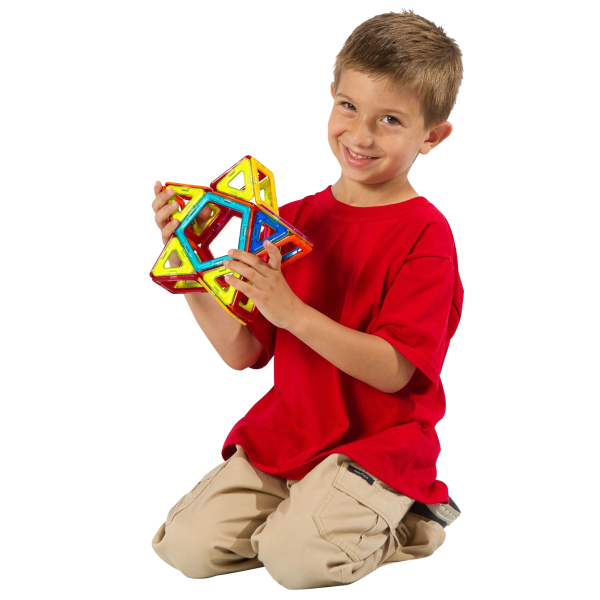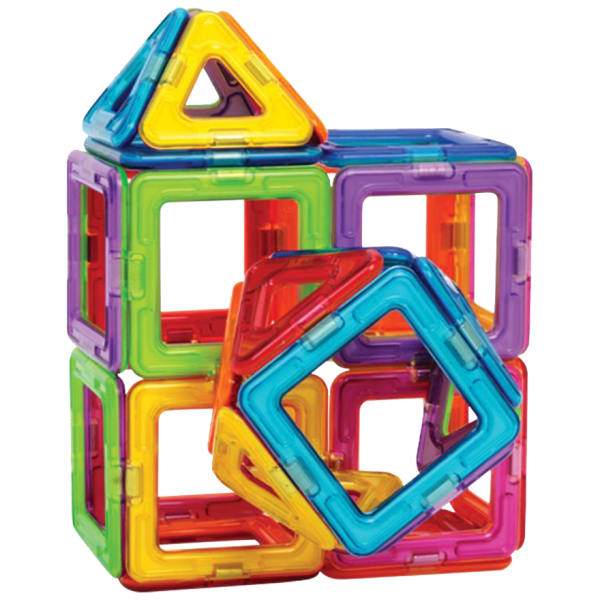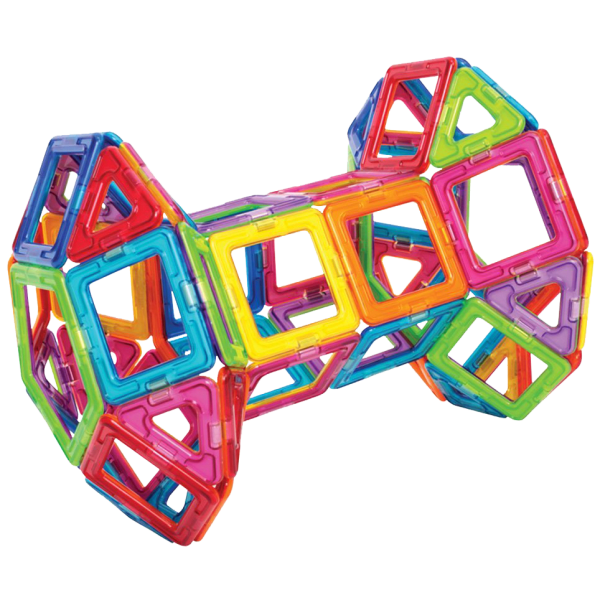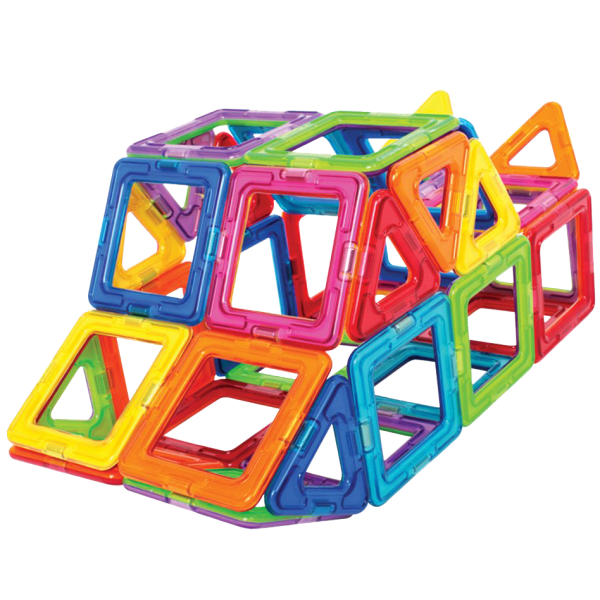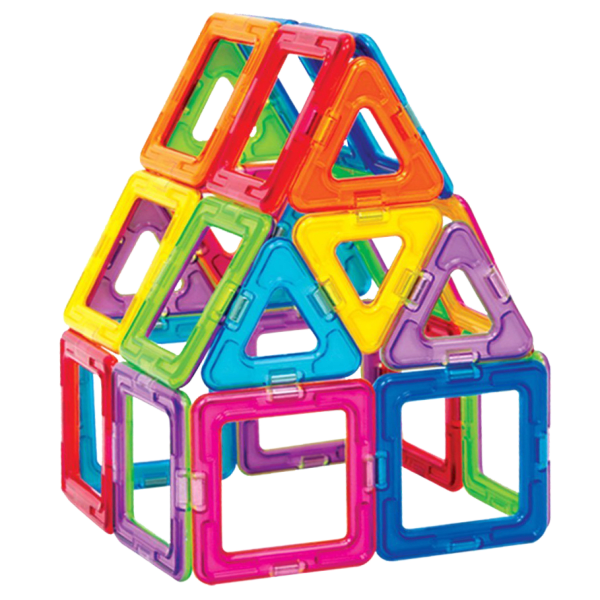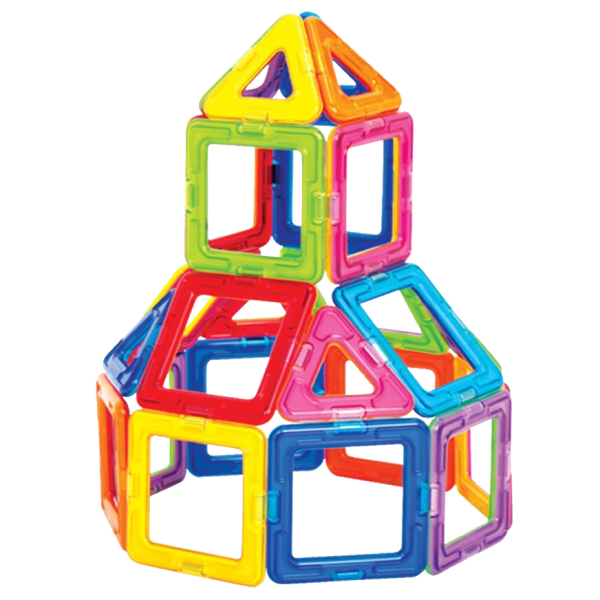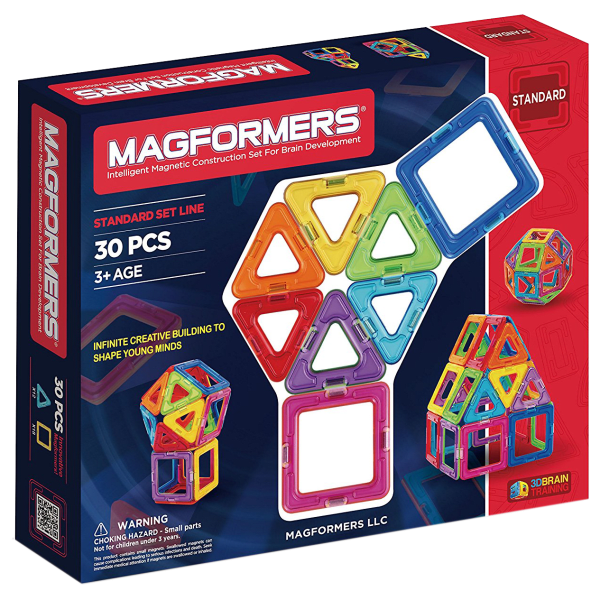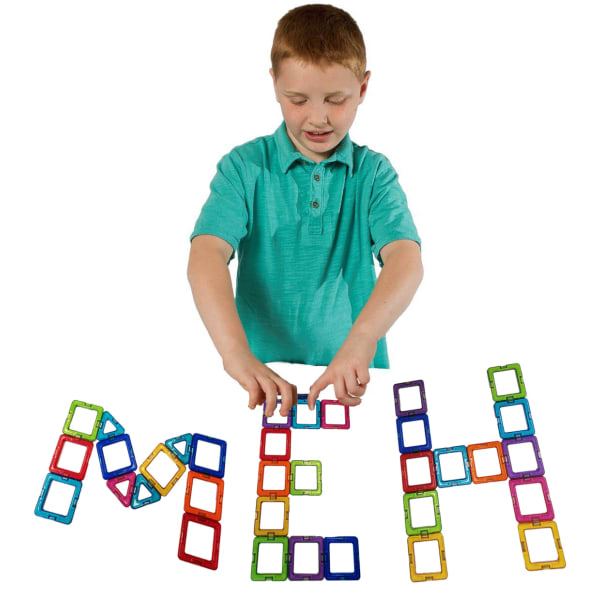 Magformers Standard Set (30pc or 62pc)
Your choice of a 30pc or 62pc magnetic construction sets that are actually made by Magformer, not some Magformer wannabe
If you haven't experienced the satisfying shunk of pulling an assembled Magformer model into place, you haven't lived
They're made with "Neodymium Rare-Earth Magnets" which are so fancy they're capitalized like a proper name
These may not seem super cheap, but if you're familiar with the brand you know they're never available for less than retail
Model: 63070, 63076 (Usually we'd spend a bunch of time researching the ZIP code 63070, which covers the area of Pevely, Missouri. But we're taking it easy today so we'll just copy and paste this description of the region's foremost "attraction" according to Wikipedia: "I-55 Raceway is a high-banked 1/3 mile high banked dirt oval.")
see more product specs
Our Brand Name Day
Today we're selling real Magformers, not some knock-off brand. Which means I get a much-needed day off from my usual sales-pitching.
Meh writer @skemmehs here kicking back with an ice-cold La Croix and enjoying my 1-day staycation. Usually I spend my workdays constructing elaborate explanations for why you should buy the knock-off to some better known brand because it's "basically just as good" and "you don't have to pay for the brand" but today we're selling the real deal, so I can take a breather from my bullshitting.
If you don't know, Magformers are basically the Lego of magnetic building … things. They ain't cheap in general, but you won't find them at a lower price than this.
Ugh, what am I doing? I'm supposed to be relaxing and here I am going through my usual motions of trying to "sell" something. I don't need to do any of that — these things will sell themselves to parents in the know. I can do whatever the hell I want today.
Here's a fun video I watched while lounging around in my PJs :
What do 80s frisbee tricks have to do with today's product? Nothing! That's the beauty of it. I don't have to try to construct an elaborate connection between some interesting internet tidbit and the dumb thing we're selling. Because the thing we're selling isn't dumb!
And, because these Magformers are the real deal, you don't have to spend a bunch of time researching them. You don't have to read reviews to determine if the plastic is cheaper, or try to figure out if they're compatible with your kid's existing Magformers. These are definitely compatible. So you too can enjoy a little free time today. Consider it your "Meh-product-research-free vacation day" and relax in the back yard with your own pamplemousse LaCroix.
Ahhh! That's refreshing.
Wait … this isn't LaCroix. It's some generic store-brand crap. Oh well, it's almost just as good.