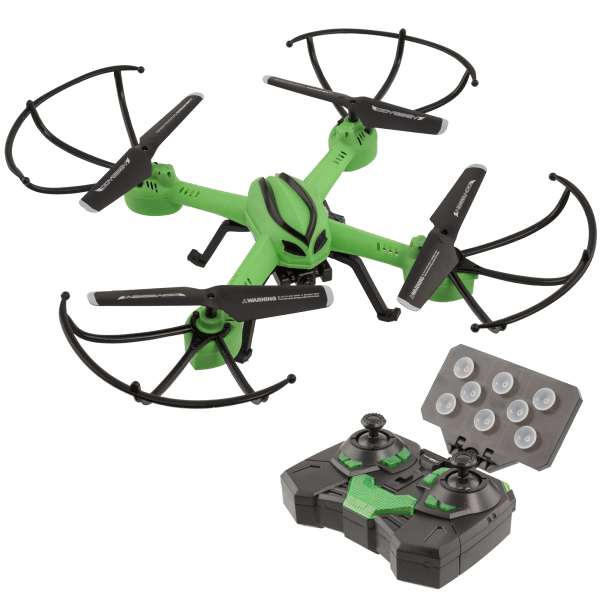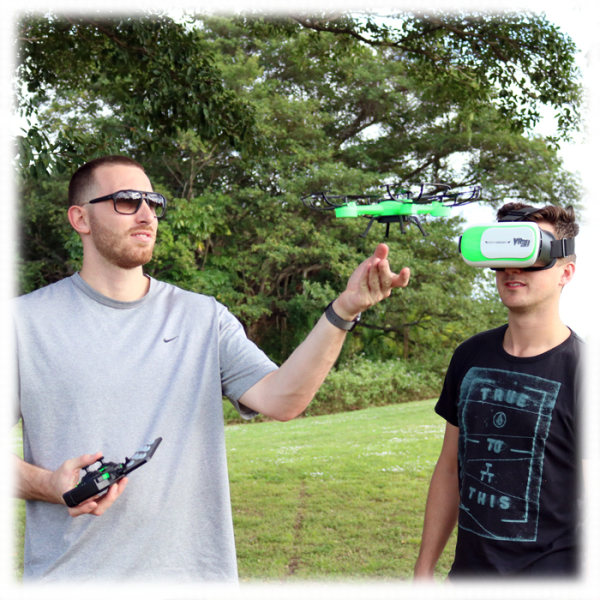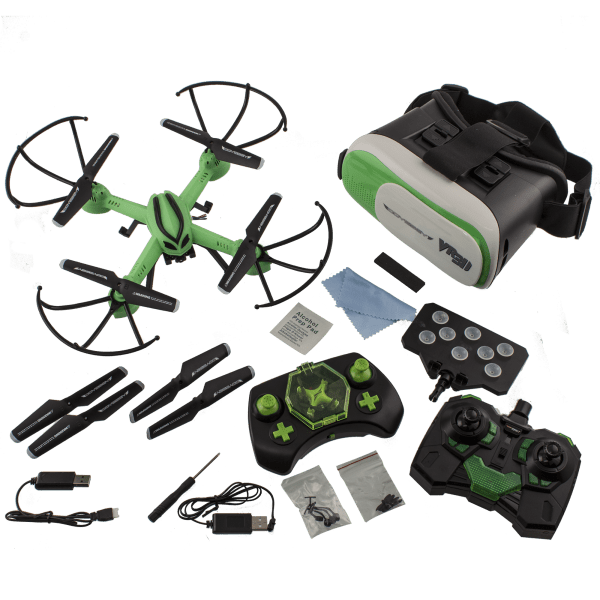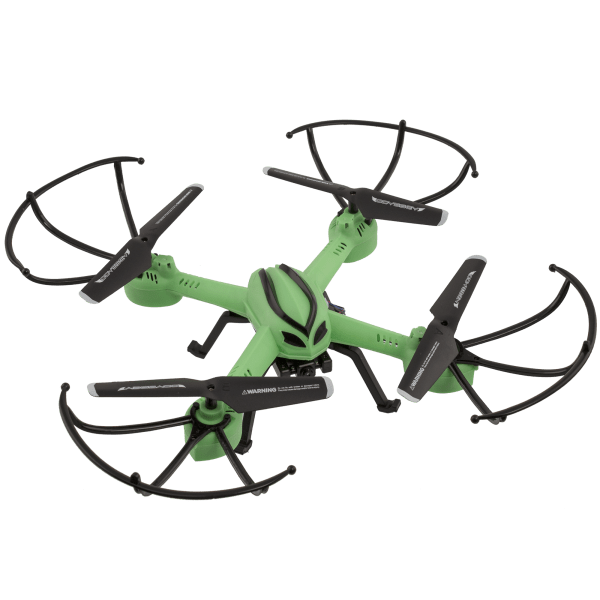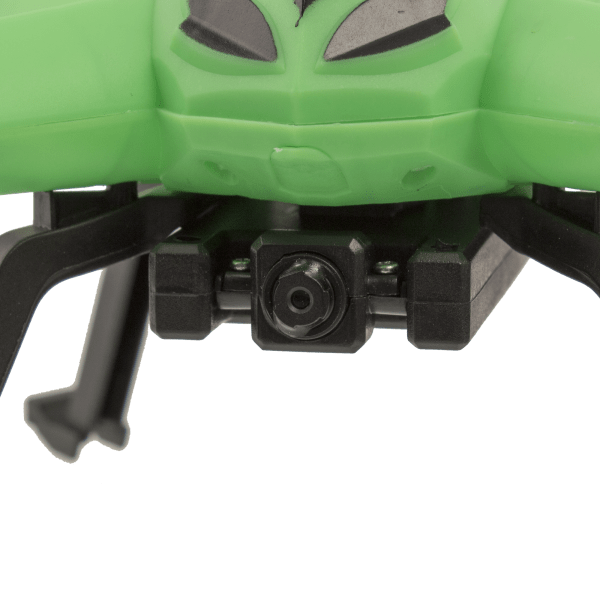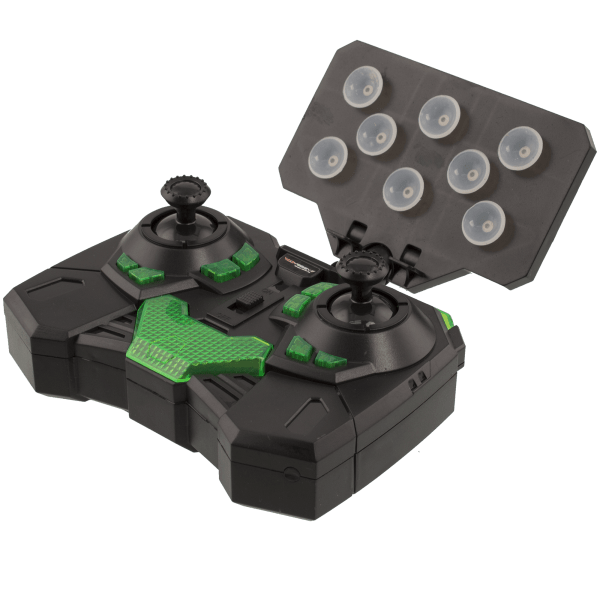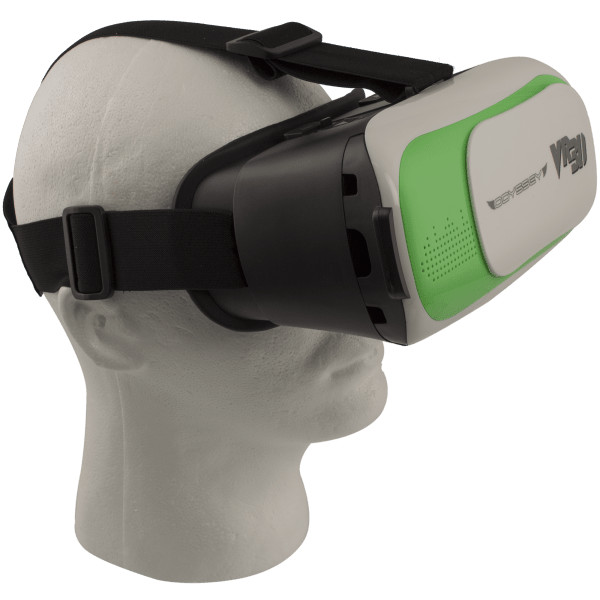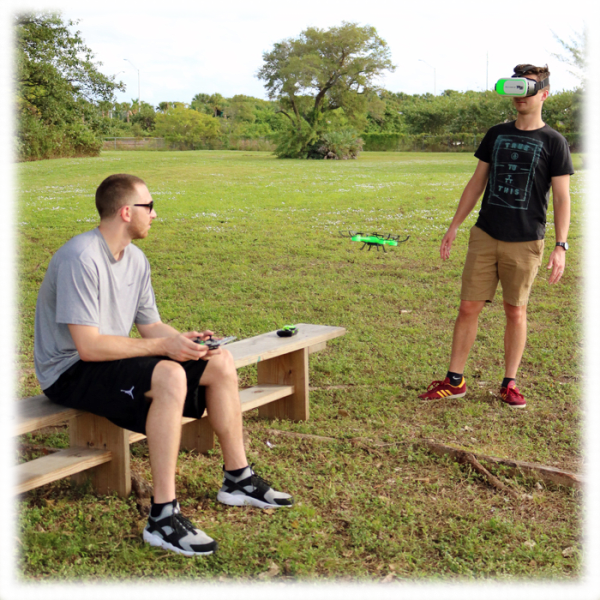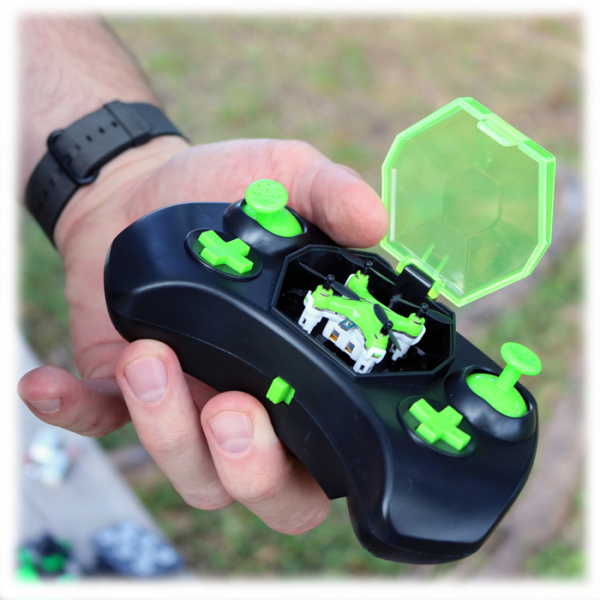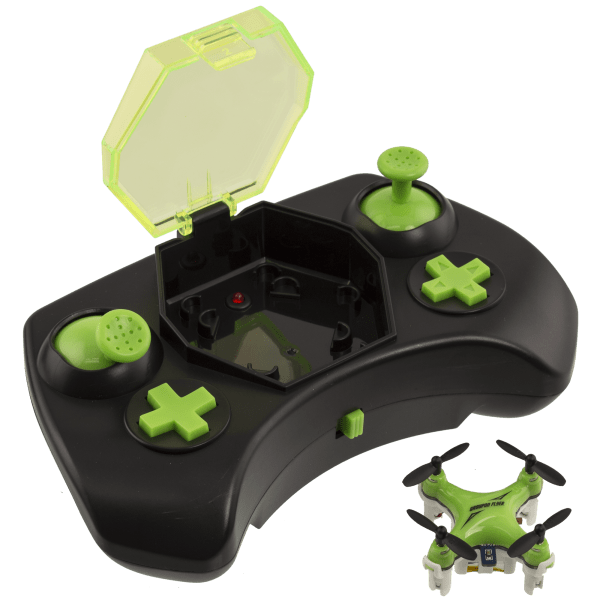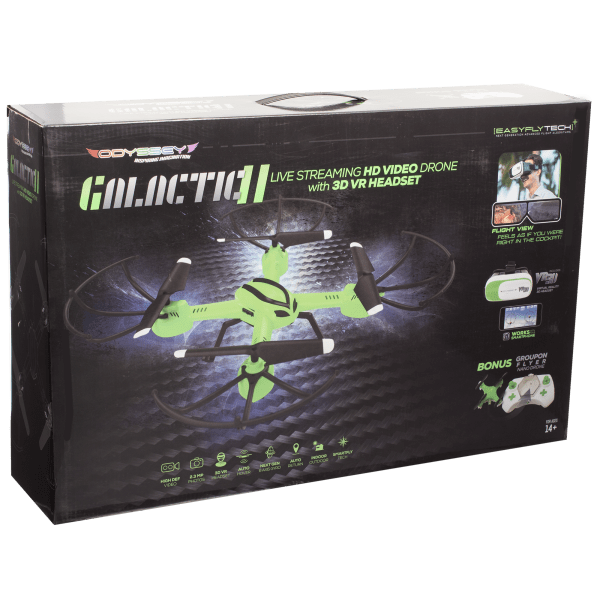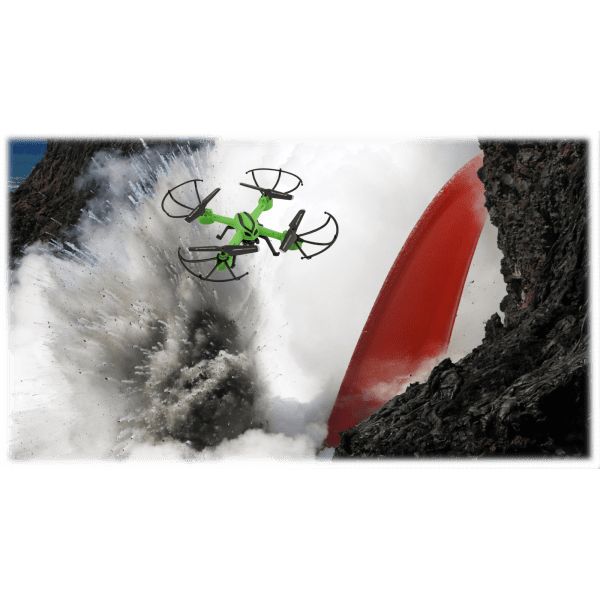 Galactic II Streaming HD Drone, VR Headset & Nano Drone Bundle
A drone bundle containing a large (13" square) HD video drone, a VR headset for live viewing, and a wee little nanodrone
Each drone has its own remote, and the larger one can be controlled with your phone
Larger drone features auto-hover, "home beacon" return functionality, HD video and photos, and 6-axis gyro stabilization (mmmm … gyros)
The product copy mentions several times that the large one can perform "360 degree flips" which is cool but doesn't seem thaaat important
VR headset uses your smartphone but doesn't have a button like the newer headsets, so you won't be able to use it for all VRing
Model: ODY-2016BFG (A rare case where the product number seems saner and more reasonable than the product name)
see more product specs
Game Of Drones
"Bundles" like these have many advantages. They usually cost less than the items purchased individually. They save you from decision fatigue. And the word "bundle" is fun to say.
They also have one major disadvantage: You might not want everything included, in which case buying it will feel like a waste.
However, even if you don't use everything in this Galactic drone/VR/tiny-drone bundle, you'll probably derive enough value to justify the cost. Let's break down some example scenarios and budgets.
Scenario 1:
Use the macro-drone and remote control to capture sweeping video of the Grand Tetons. Or, more likely, dramatic video of the drone crashing into your neighbor's above-ground pool ($60)
Use the nanodrone to annoy your cats ($10)
Use the VR headset on a plane to keep people from talking to you ($15)
Total Value: $85
Scenario 2:
Use the macro-drone to practice for the World Drone Prix in Dubai ($60):
Use the VR headset to turn your phone into a first-person cockpit ($20):
Use the nanodrone to stage your own race to compete with the Grand Prix ($20):
Total Value: $100
Scenario 3:
Use the macro-drone to spy on your kids in the treehouse ($60)
Give the kids the nanodrone and VR headset to keep them from noticing the drone buzzing outside their treehouse ($50)
Total Value: $110
Scenario 4:
Use the VR headset to pilot the macro-drone above the clouds ($0)
Enter the home of the giant who lives there ($0)
Woo the giant's golden-egg-laying goose with a mating dance ($0)
Fly the nanodrone into the eyeball of the giant as he comes charging at you to save the goose ($0)
Get those golden eggs ($1,000,000,000)
Total Value: $1,000,000,000
See? No matter what you choose to do you can net tremendous value with this bundle. Or you can get some free fun by just saying "bundle" a bunch. Bundle bundle bundle. Bundle.