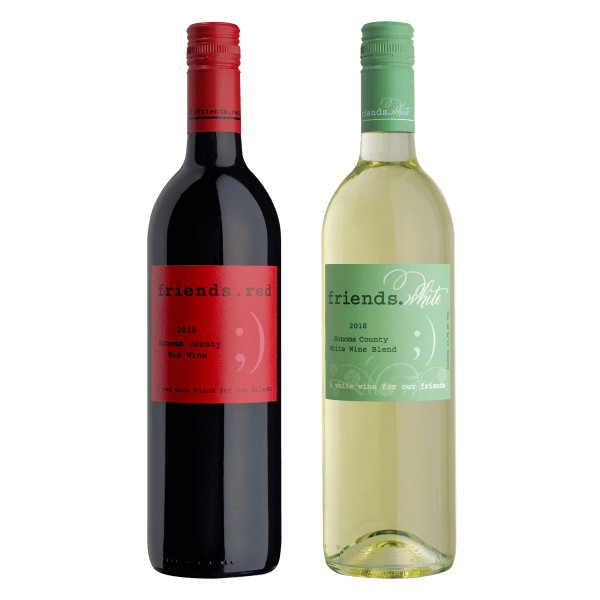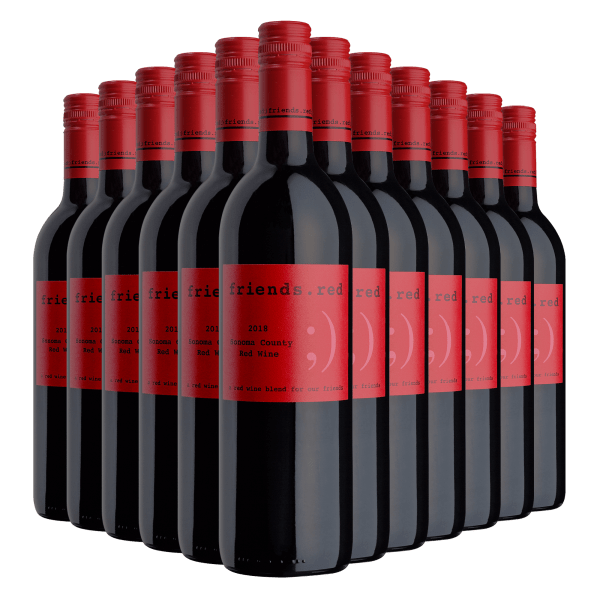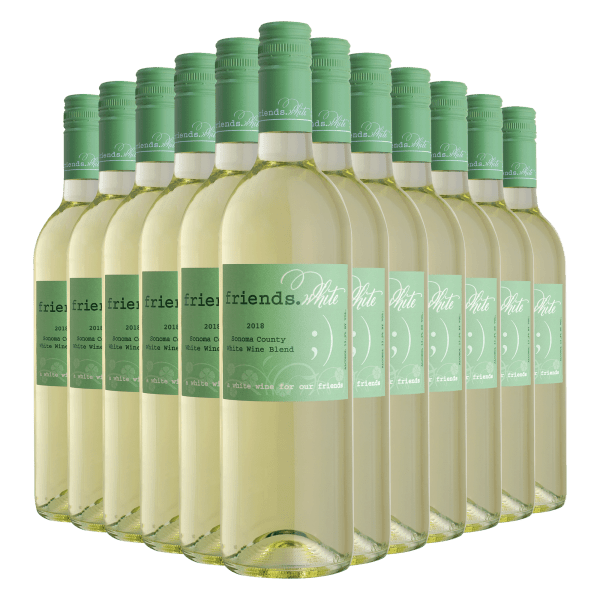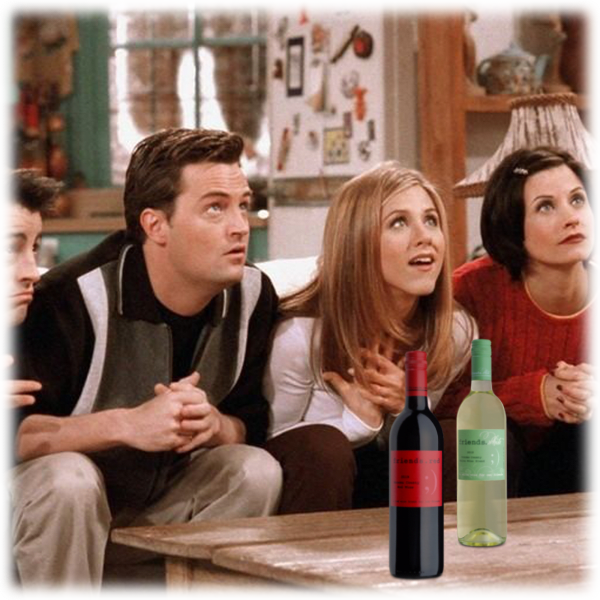 12-Bottles (1 Case) of Pedroncelli Friends White or Red Wine
The red begins has aromas of dark berry and plum and notes of ripe berry, warm baking spices, and toasted oak on the palate
The white opens with a nose of passionfruit, pineapple, and floral notes, with a palate of tropical spice, honey, and a hint of grassiness
These will be shipped 2-day
That doesn't mean it'll arrive in 2 days, just that when they are sent out, they won't spend a lot of time getting super hot in transit
If you're looking for something different (or something more), head over to Casemates
Model: JU5T-FR13ND5-W1NK
see more product specs
The Wink: An Investigation
Let's examine this quote-un-quote friends wine, shall we? Specifically, what we want to know is: who is it for?
On the one hand, the name couldn't be clearer. Friends. You know, those people you used to meet at the bar, or have over for dinner, or celebrate birthdays with.
The slogan reiterates this: "a white wine for our friends" or "a red wine blend for our friends" depending on which you choose. Again, how much clearer can it be? These are wines to share with friends. It should be an open and shut case.
That is… if you ignore the winky face emoticon on each label. ︔).
(That's a period for punctuation purposes, btw; it's not, like, a zit or something.)
Now, let's say you were planning on getting brunch with someone (for the purposes of this hypothetical, this is a world where brunch still happens), and they texted last minute and said, "Hey is it cool if Jeff comes along?" and you said, "Sure, but who's Jeff?" and they said, "A friend ︔)"–what would you think? Not Oh, Jeff must be a friend who enjoys winking. Or Oh, Jeff must be a friend who just got something in his eye, but being a happy guy, he's managing to smile right through it. No, you'd think: These two are definitely doing it.
Which brings us back to our initial question: Who is this for? Your friends? Or your friends ︔)?
The tasting notes pulled us in two different directions. The red begins with aromas of dark berry and plum, a delicious but ultimately unsexy-to-eat fruit (big pit, too much juice, etc.). What follows is a palate of ripe berry, warm baking spices, and toasted oak. That makes us think of baked treats and camp fires. Total friend stuff.
The white, though, evokes the opposite: a nose of passionfruit (passion, duh), pineapple (tropical getaway), and floral notes notes (bouquet on Valentines day), and flavors of tropical spice (getaway again) with a bit of honey and a touch of grassiness (sexy picnic). In other words, that's some friends ︔) stuff.
It's entirely unclear, right? So what do you do? Do you get it for your friend and risk sending the inaccurate message that you want more out of your relationship? Or do you get it for your hopeful more-than-friend and risk them thinking what you're really saying is that you just want to be friends?
It's impossible to say, which is why we recommend buying it for yourself, and then heading over to Casemates to buy something entirely different for your buddy or potential lover.