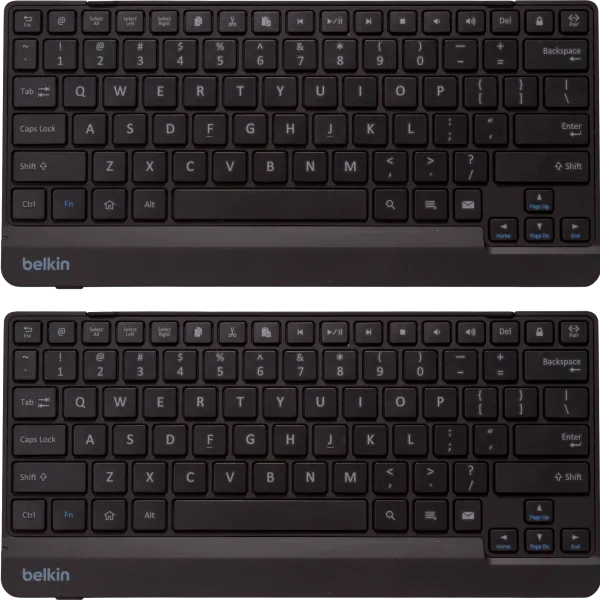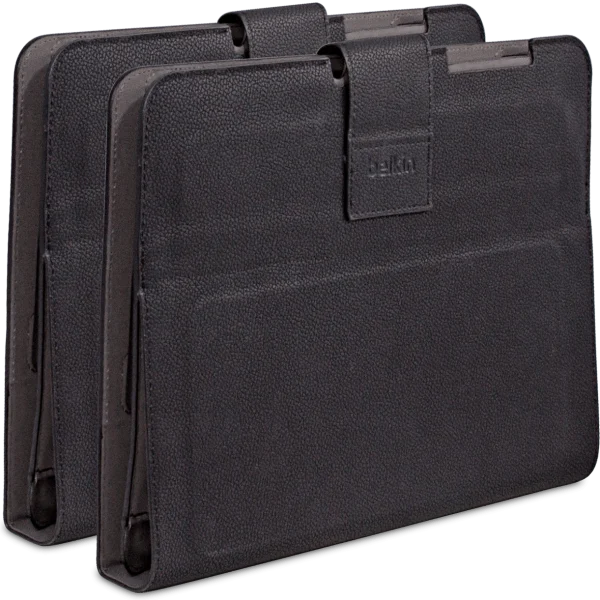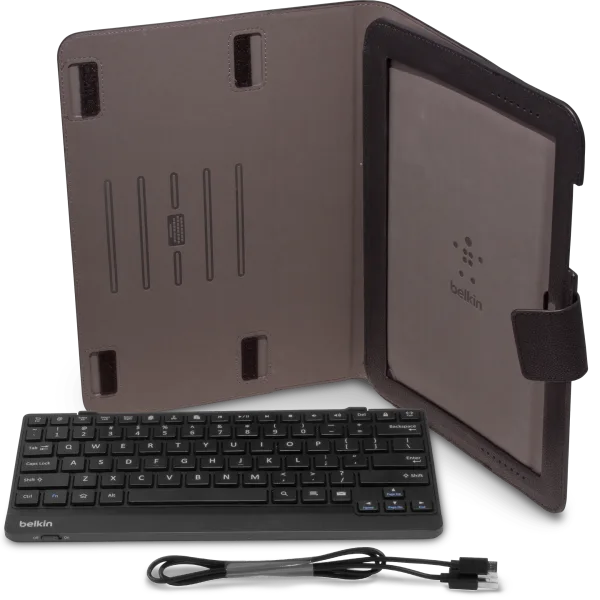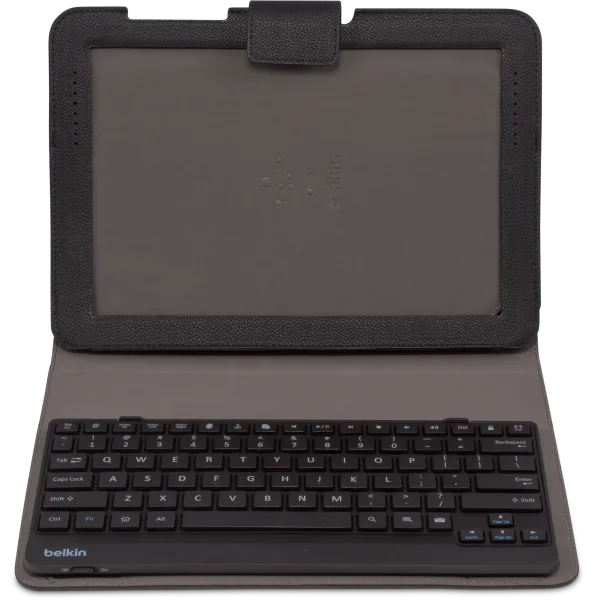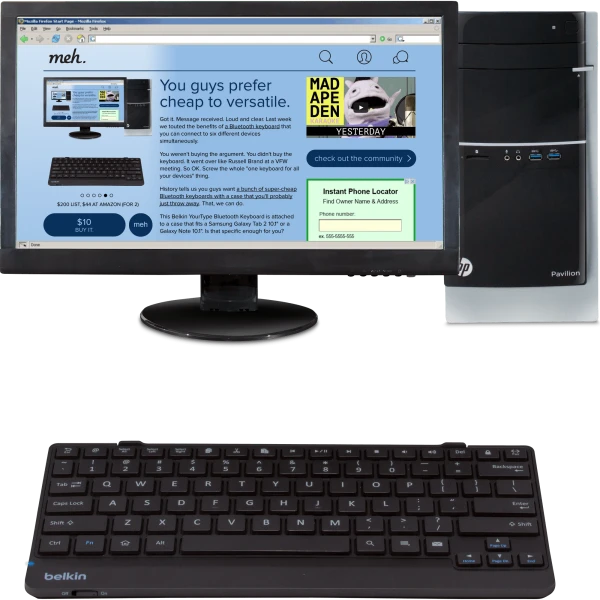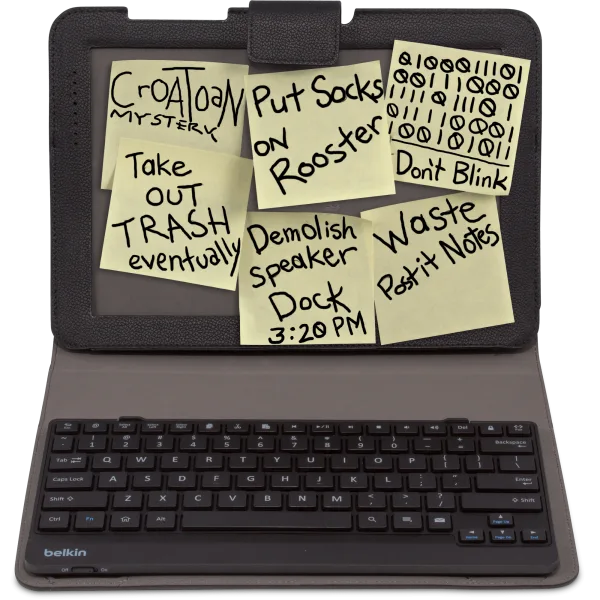 2-for-Tuesday: Belkin Bluetooth Keyboards (& Useless Cases)
Model: F5L150ttC00
Pairs with any Bluetooth device
Not quite a full-size keyboard, but not tiny either
Keyboard held in place with velcro, so no scissors needed this time
Case probably only compatible with Samsung Galaxy Tab 2 10.1" or Galaxy Note 10.1"
What you do with the probably useless case is your business, no give-backs
see more product specs
You guys prefer cheap to versatile.
Got it. Message received. Loud and clear. Last week we touted the benefits of a Bluetooth keyboard that you can connect to six different devices simultaneously.
You weren't buying the argument. You didn't buy the keyboard. It went over like Russell Brand at a VFW meeting. So OK. Screw the whole "one keyboard for all your devices" thing.
History tells us you guys want a bunch of super-cheap Bluetooth keyboards with a case that you'll probably just throw away. That, we can do.
This Belkin YourType Bluetooth Keyboard is attached to a case that fits a Samsung Galaxy Tab 2 10.1" or a Galaxy Note 10.1". Is that specific enough for you?
They'll pair with any Bluetooth device, of course. Just remove the Velcroed-on case flap. Whatever you do with it from there is your business. None of our concern. You wanted it, it's yours now.
And you get two of them. Buy the limit of three, and you'll have six Bluetooth keyboards that work with one device at a time. Which you apparently prefer to one keyboard that works with six devices at a time.
Admittedly, our conclusion is based on a pretty small sample size. So if it turns out you guys just don't want Bluetooth keyboards anymore, even in a two-pack for ten bucks, we'll have to turn to Plan C: find one guy who wants thousands of them.