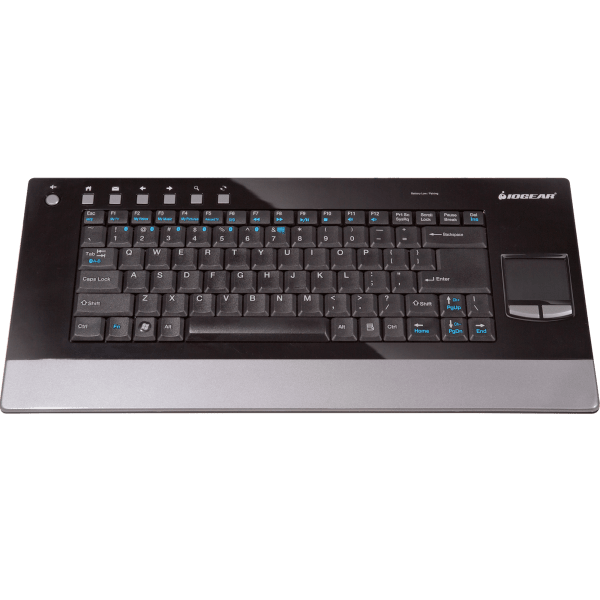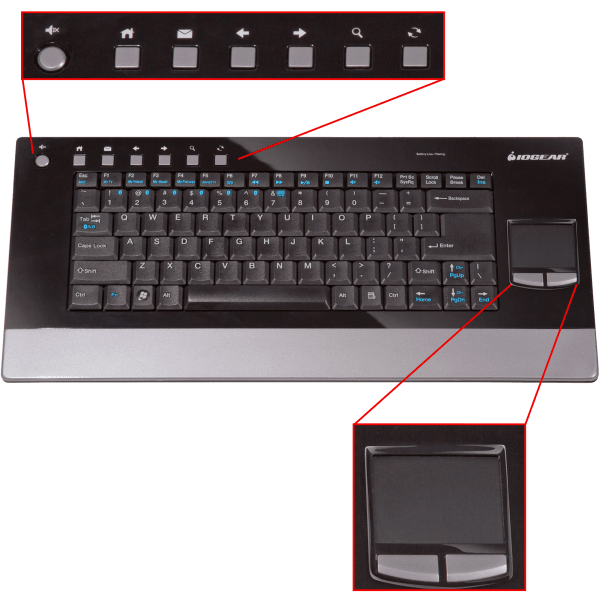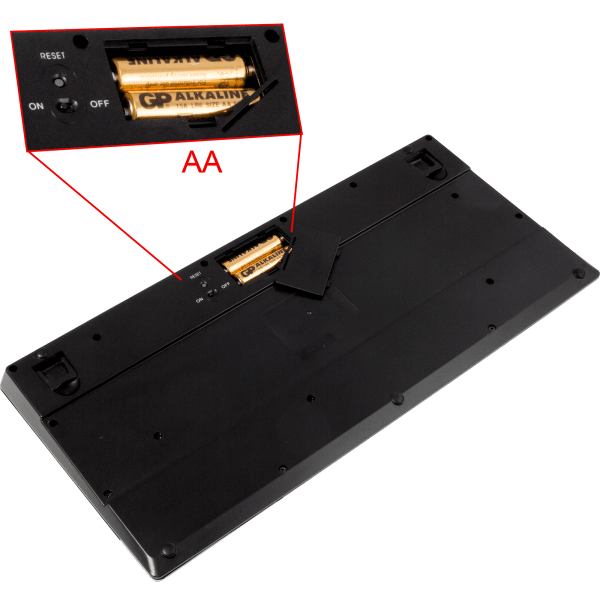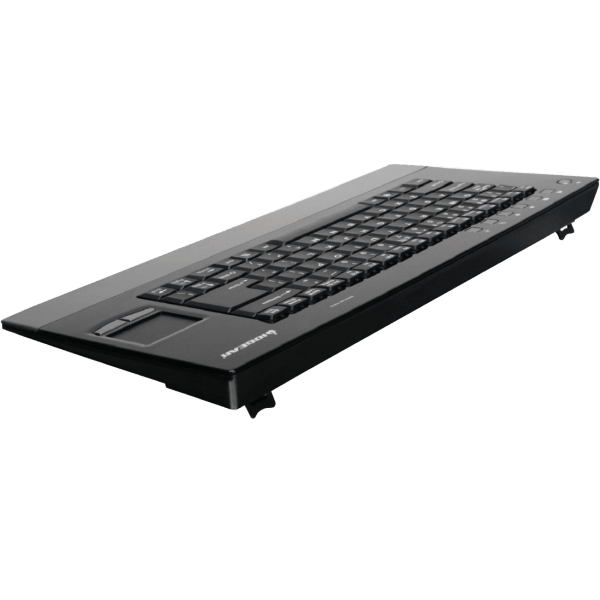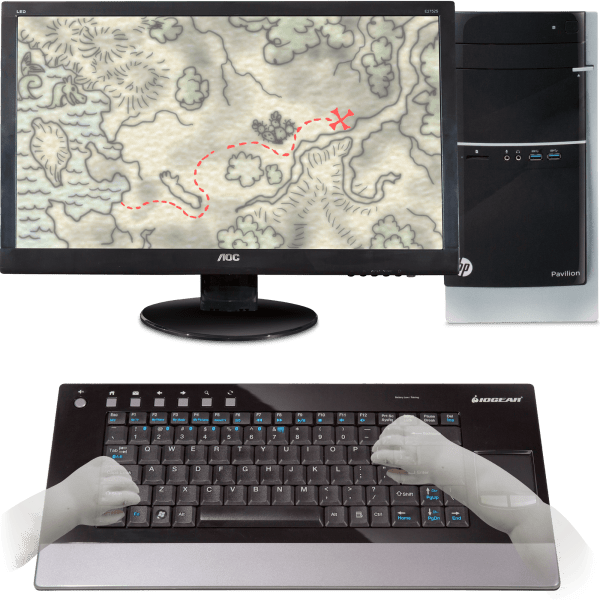 IOGEAR Multi-Link Bluetooth Keyboard with Touchpad (Refurbished)
Model: GKM611B
Bluetooth keyboard stays connected to up to six devices at once
Full-size, pretty nice keyboard plus small, not-that-great touchpad
Runs on 2 AA batteries (included)
see more product specs
One board to 'tooth them all.
Unfortunately, as texting has become more ubiquitous in our lives, it has not gotten any less annoying. So a Bluetooth keyboard seems like a great solution, right? Now you can text from your phone, your tablet, whatever just like typing on your computer!
Except that every time you want to use the keyboard - especially if you use it with different devices - you have to go through the tedious process of recognizing and pairing and re-recognizing and re-pairing and jeez, where do I go again to do that? In "Settings"? Or was it "Devices"? OK, there it is in the list but why won't it connect? It was just connected, like, ten minutes ago. Connect, damn you! CONNECT!
It's the very definition of exchanging one annoyance for another. Fortunately, this is one problem you can throw money at. And today, not even all that much money. The IOGEAR Multi-Link Bluetooth Keyboard can connect to up to six different hosts at the same time. All it takes is a keystroke to switch the full-size keyboard (or the built-in, kinda-small, not-as-good touchpad) to a new device.
When you see Bluetooth's potential fulfilled by this keyboard, letting you jump easily from your console to your tablet without going back into Settings (or was it Devices?), it'll restore your faith in a universal wireless standard. And make you hate reconnecting all those other Bluetooth devices even more.