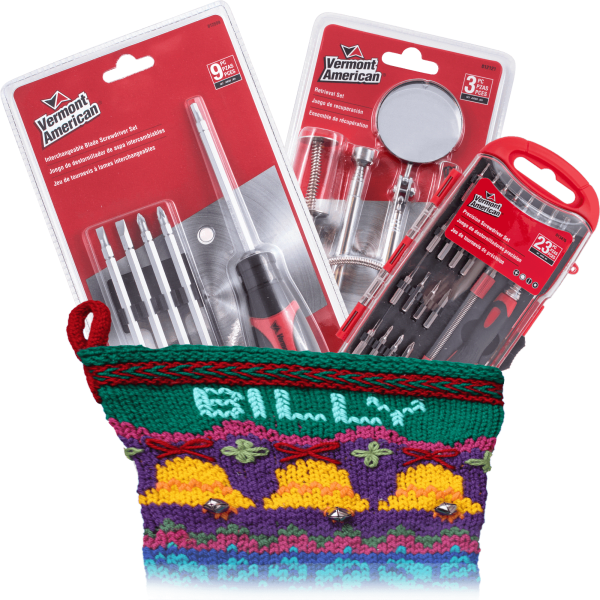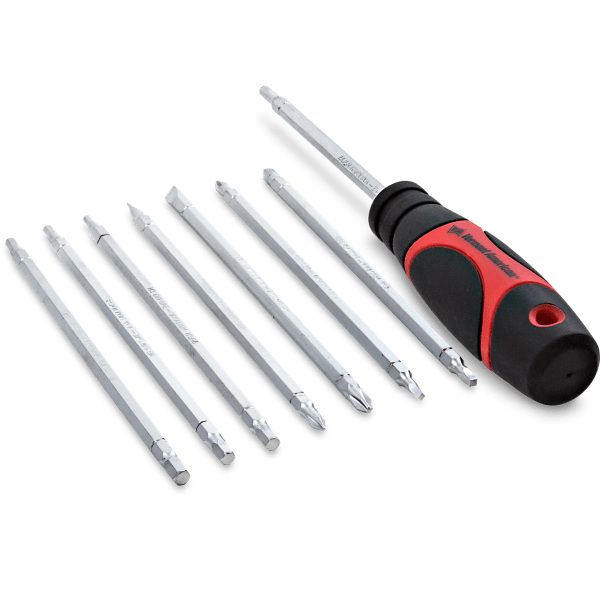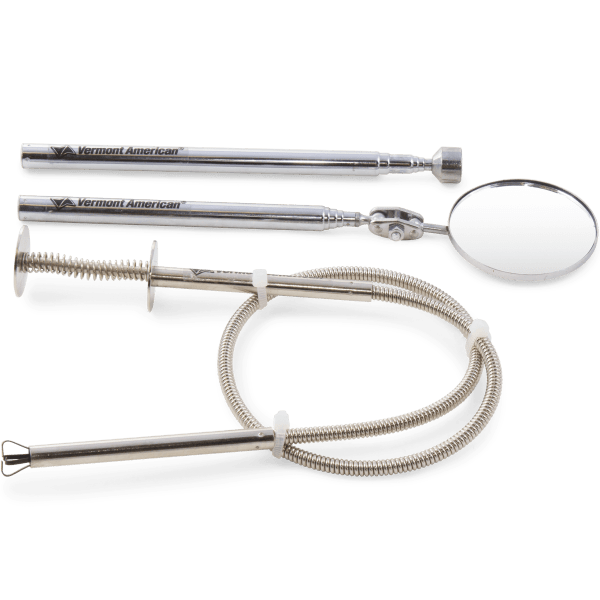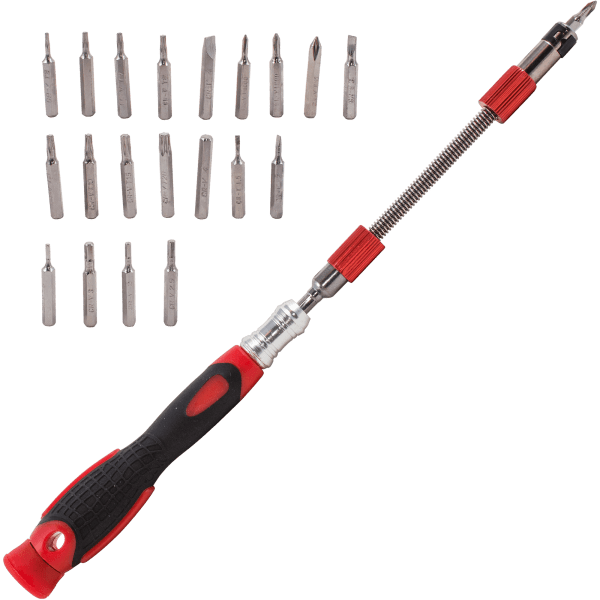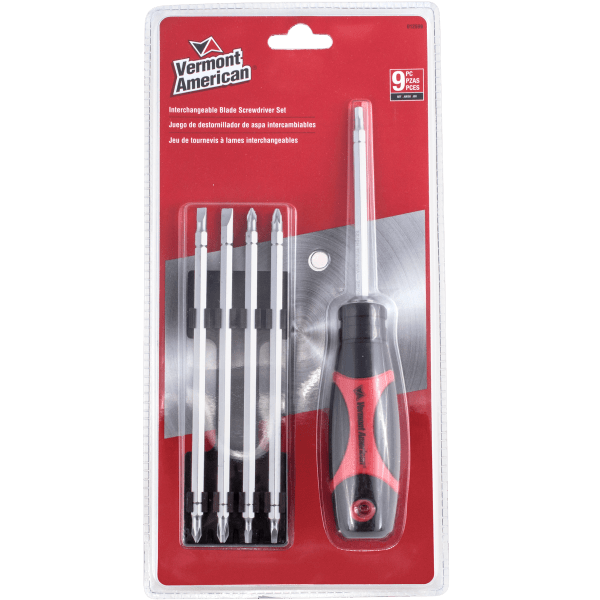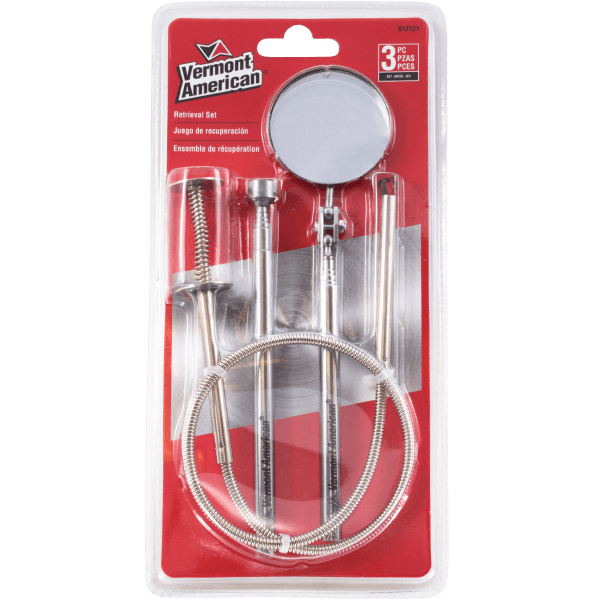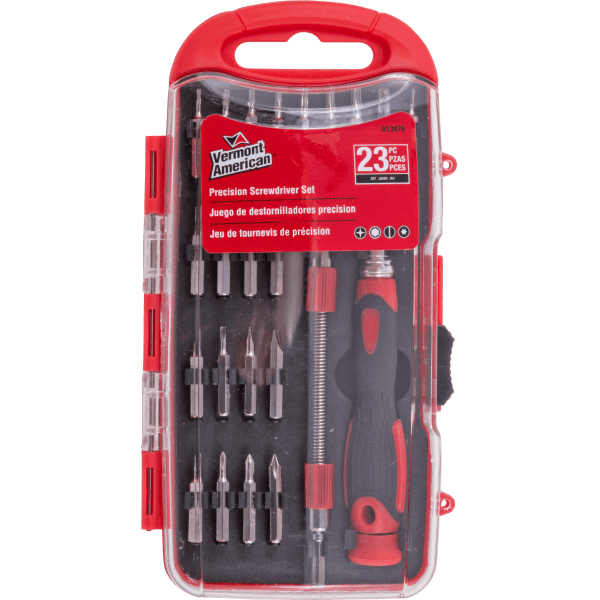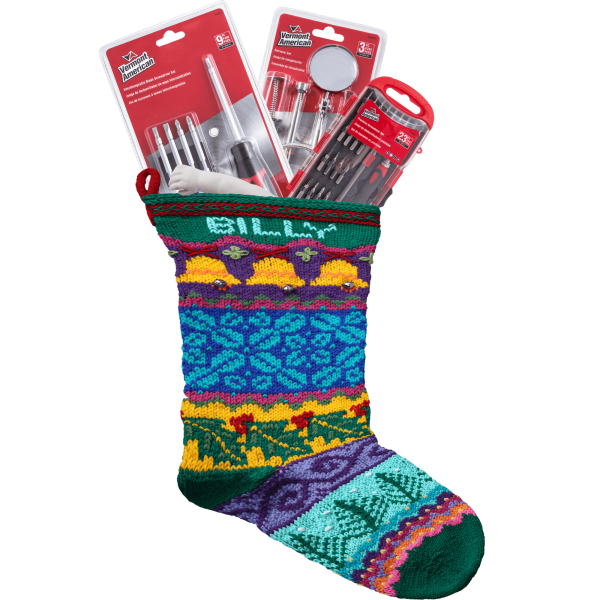 Vermont American Tool Bundle
Model: 012599, 013476, 012121
9-Piece Interchangeable Screwdriver Set includes eight dual-sided, full-size blades for a total of 16 sizes/types of screwing action
23-Piece Precision Screwdriver Set has 21 bits and an extension
3-Piece Retrieval Set includes a really cool claw arm, a totally awesome mirror on a stick, and a hella rad telescoping magnet thingy
see more product specs
FAQ: Dads and Tools
Q: What kind of gift does my dad want this year?
A: He wants tools.
Q: What if he already has some tools?
A: He wants more tools.
Q: Oh, really? Well, what if my dad owns a hardware store?
A: He doesn't. Stop trying to trip us up.
Q: What kind of tools does my dad want?
A: Regular tools. Solid but not too fancy. Like these Vermont American tools. This interchangeable screwdriver set, precision screwdriver set, and retrieval set aren't the snazziest, most expensive, or, frankly, best tools you can buy. But they're quiet. Unassuming. They go about their business without complaining, go home, have a couple of beers, and fall asleep in front of the TV. They're Dad tools.
Q: What if my dad already has these exact same tools? Or better versions of the same tools?
A: These will be his back-ups, or his loan-outs, or his beat-em-ups. Your dad will find a use for them. At the very least, he'll know you got him something for him rather than that "Special Collector's Edition" bottle of Bailey's a few years ago that you and your siblings drank most of.
Q: What if my dad has never shown any interest in tools?
A: He still wants tools. He just may not know it yet. It's a late-developing affinity in the aging male, like tucking t-shirts into khakis, or enjoying terrible white-guy blues. It's biological.
Q: What if my mom wants tools?
A: Buy her some tools. What kind of a child are you? After all your mom has done for you, you have to ask some stranger on the Internet if you should buy her the gift she wants?
Q: Will my dad still love me if I give him something besides tools?
A: Of course. He just might not love your gift.