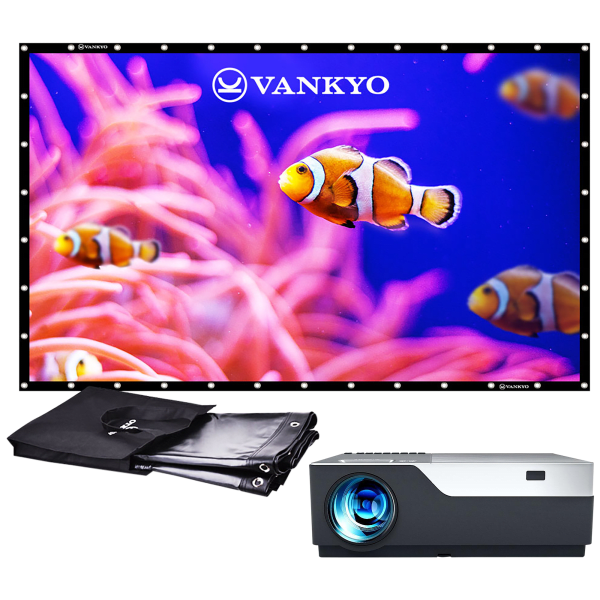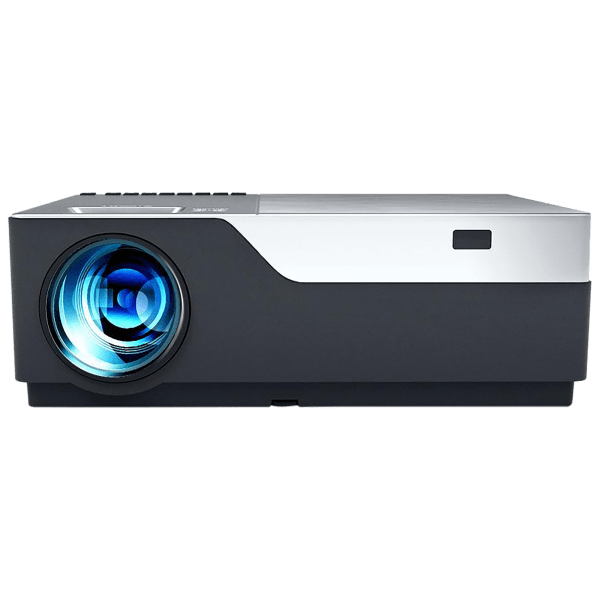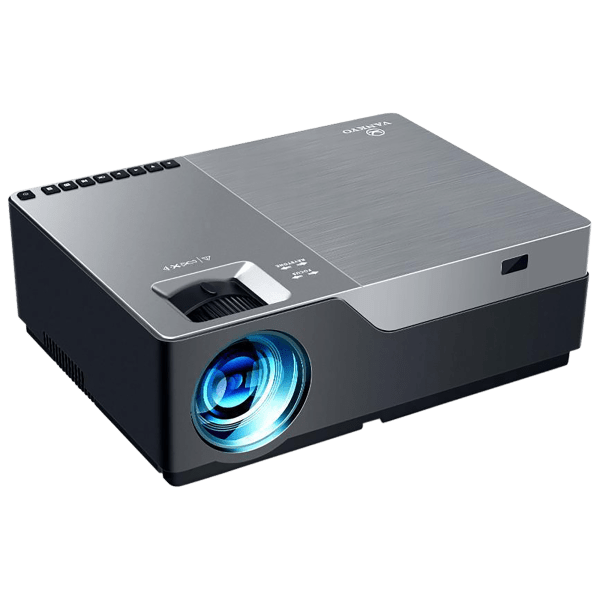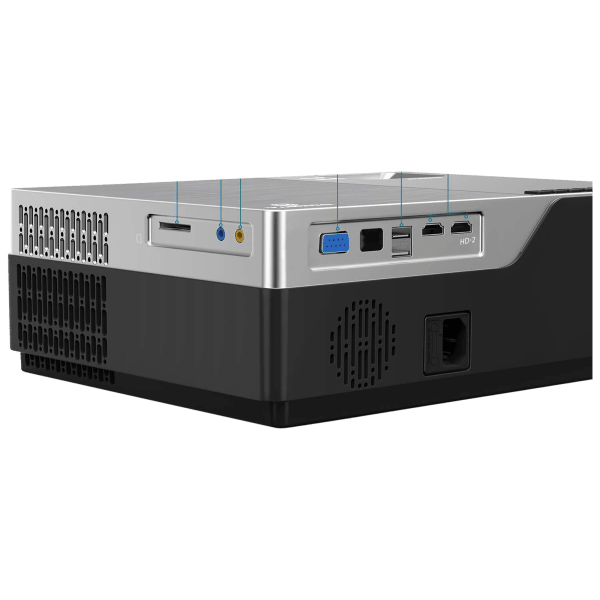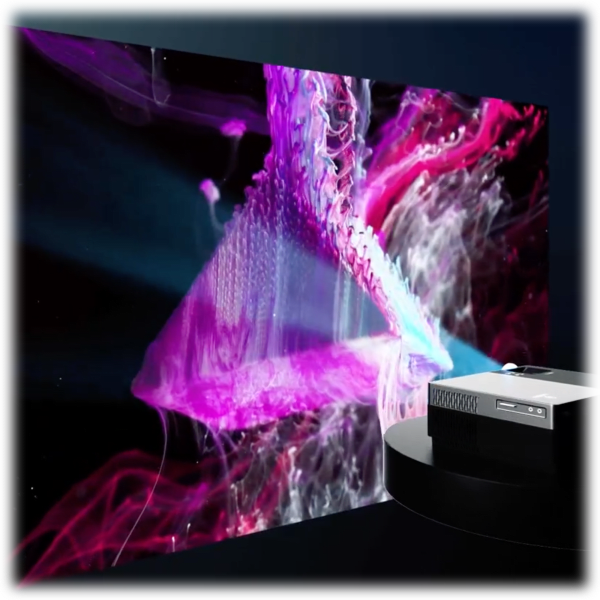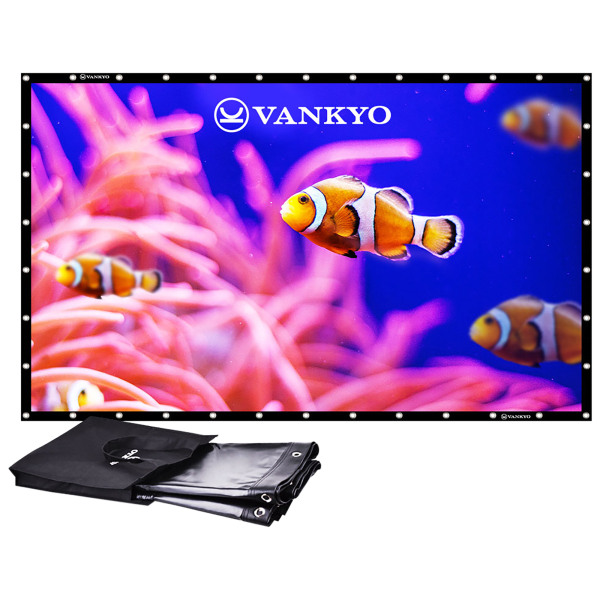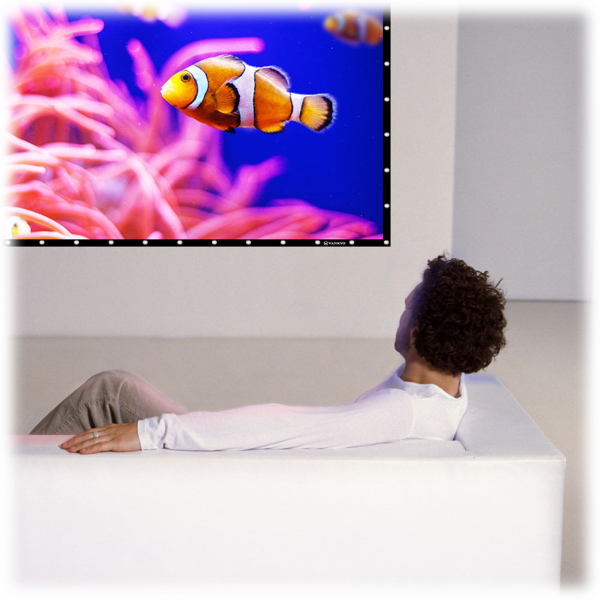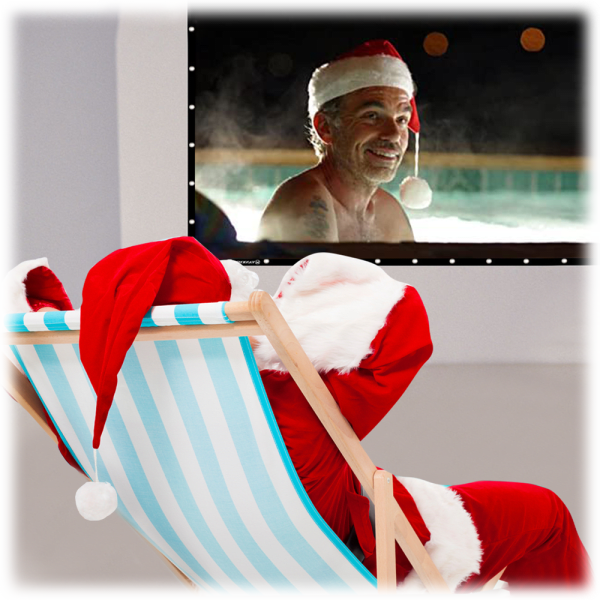 Vankyo Performance V600 Native 1080P LED Projector with 100" Screen
"How big is my TV? More like how big is my WALL?!"
1080p Full HD Resolution + great brightness + 300" maximum projection size = a fun new way to stream movies
Also comes with a screen
Potential motto: "Vanquish boredom with Vankyo"
see more product specs
Project Your Cheer
It's simple: You get a rad projector and you get a screen. That means you can enjoy a cinematic experience at home! And now is the perfect time to get this, by the way. Not only would it make a great gift; it would also be great for streaming holiday movies. Like these new offerings, from the Hallmehrk channel:
Clarissa Tamerson (Janet Holy) can't believe it: she's gonna spend another Christmas alone. Or that's how it looks until she meets Borf (Henri Moffat IV), nearly running into him in her car on the way back from the local wreath festival! Borf isn't like other guys. First of all, he's dressed as a caveman and doesn't speak except in a series of grunts, but Clarissa can't help but see his charms. Could it truly be that he's from Paleolithic times, transported by some fluke of the spacetime continuum to the present day? And has Clarissa finally found love? Also, what's that smell? Did Borf really just take a…? On the floor? In the living room? I know it's cold but could someone open a friggin' window in here? Find out the answers to these questions and more in… A Hunky Caveman for Christmas!
__
Santa's schedule's pretty busy, so he decides to do something unorthodox: deliver a few presents before Christmas Day. One present? The new photocopier in an otherwise drab office. While it may seem like a benign and practical gift, it proves to be an important lesson for one young worker (Patti Harrison). But will her coworkers realize she's a veritable fountain of Christmas jokes that are on par with (if not better than) Steve's before the holiday is over? Find out in… Christmas Came Early!
__
Humble yet strapping ski instructor Mark Diggins (Cliff Gainsley) isn't usually the type to cavort with pop stars. But when famous singer Katy McLawrence (Fillary Thompson) ends up stranded at his lodge on Christmas Eve, sparks fly! Meanwhile, Mark's ex Tiffany Darly (Dalliance Tiffary) wants to win him back, and she hatches the perfect plan. She'll drive him crazy with jealousy by pretending to date her best friend, Carl Hinton (Mark Diggins [the actor, not the character; it's just a coincidence]). Carl agrees to go along with it because it'll help him please his widowed father, Billionaire entrepreneur, Carl Hinton Sr. (Karl Chinton Jr.), who will only let his son assume a position of power within his company if he proves he can hold down a stable relationship. But what if this fake romance starts to feel a little too real? Also, might Carl Sr. take his own advice and accept love? Maybe then he'd see what he has with his new personal ornament shopper Lisa Morton (LeAnne Crowley), who lives with her spinster sister, Becky Morton (Dalliance Tiffary in prosthetics) whose old flame Hal Longly (Marc Diggins) just happens to be back in town for the holidays. It's more love than is responsible to pack into a one-hour movie in… A Secondary Romance Christmas!
__
They sound great, don't they? So get a projector and start watching your favorite Christmas movies in style!