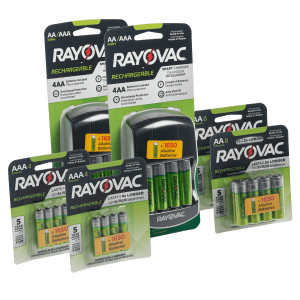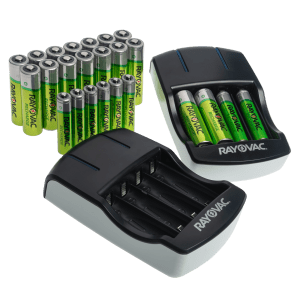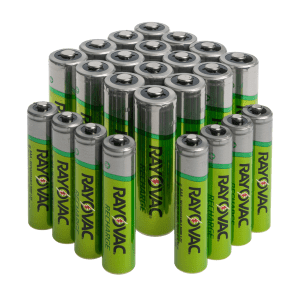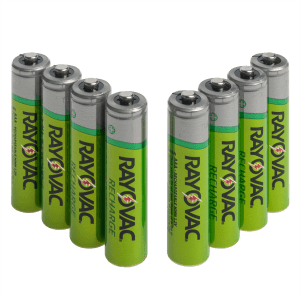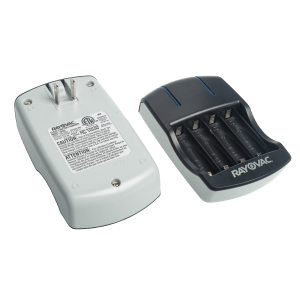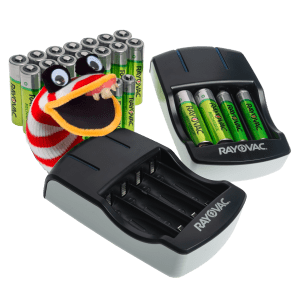 Rayovac Rechargeable Battery Bundle
You know how batteries die? Not these ones!
Actually, they die, but can be brought back to life.
The zombies of the battery world! (If zombies could contribute meaningfully to society.)
You get 16 rechargeable AAs and 8 AAAs, plus 2 chargers.
Model: B4TT3R-UP. (We're really mixing sports puns here today.)
see more product specs
EBA: The Electric Basketball Association
Usually, we sell you a buttload of AA or AAA batteries. But today, we're trying something different. We're selling you a small buttload–or maybe, like, what? An ankle load?–of Rayovac AA and AAA batteries. 16 AAs and 8 AAAs, to be exact.
The catch? They're rechargeable! And what's more, we're tossing in a couple of free chargers too! One for the AAs and one for the AAAs.
But we know what you're thinking: can you really trust these batteries? The answer is a resounding YES! In fact, Rayovac is the official battery of the EBA (Electric Basketball Association), which means they've powered some of the most electrifying players the game has ever seen, such as:
Bill Lampere!
Volt Chamberlain!
Kerry Circuittles!
Shockter J!
Voltaj Gibson!
Plug McDermott!
C.J. Wattson!
Charles Sparkley!
Lithium Ion Mahinmi!
AAA.C. Green!
Up-and-coming rookie, Teslandry Shamet!
And many, many more!
That's right: whether these guys are throwing down a POWERful dunk or making a good clean OUTLET pass, Rayovac rechargeables are the batteries they rely on!
(We are so sorry for this. It's possible we've been watching a little too much of the NBA playoffs.)