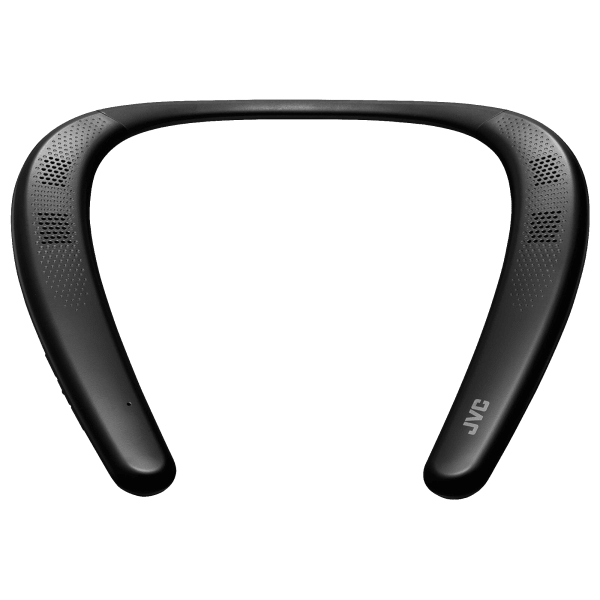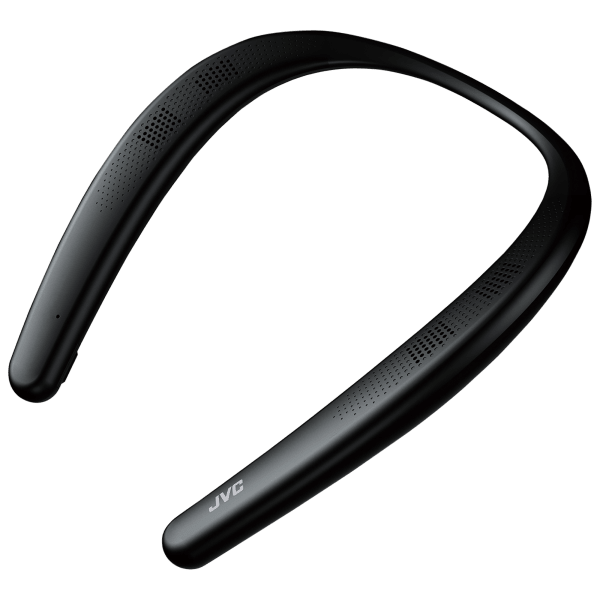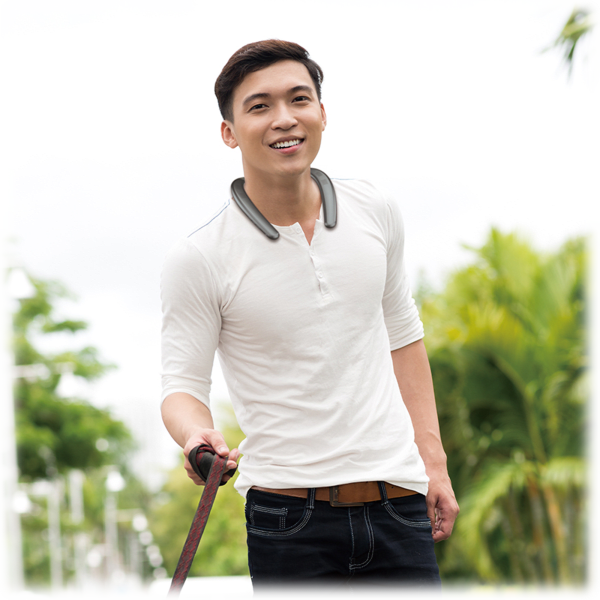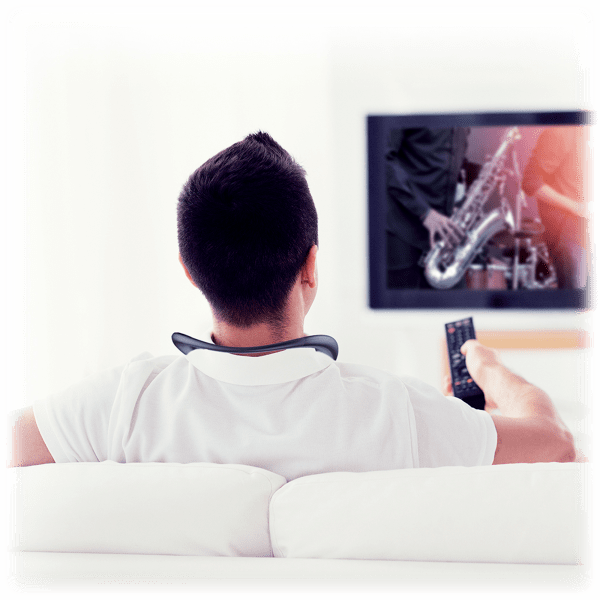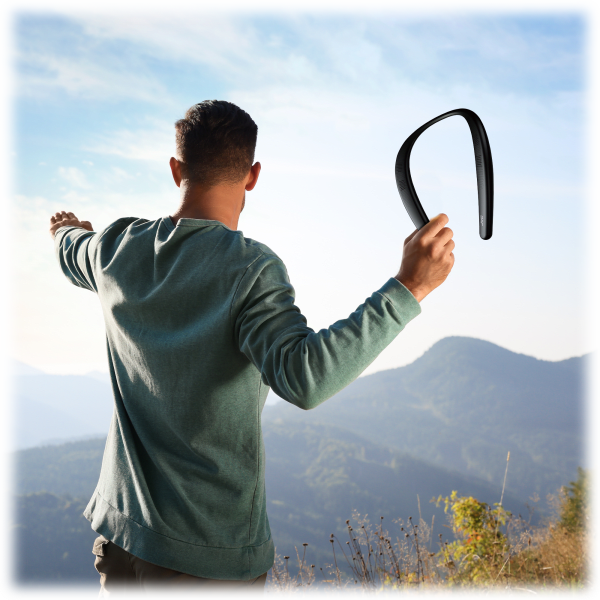 JVC Wearable Neckband Speaker with 15-Hour Playtime
With this thing, you can hear what you want to but not miss what's around you
Connect up to your TV with the included bluetooth transmitter
The battery life is killer, like 15 hours
Great for making phone calls
It's JVC, so you know it'll sound good
What's its favorite music venue: JVCBGB
see more product specs
Out Of Your Ears
So, what is it?
Basically, it's a Bluetooth speaker you can wear around your neck. Or, it's a pair of headphones that you don't put in or on your ears.
What would something like that be good for?
My first thought was, weirdly: doing the dishes.
Think about it. Doing the dishes is one of the most annoying chores, but if you listen to some good music or an interesting podcast, it almost starts to feel meditative and relaxing. The issue is how to listen to that music/podcast.
Vacuuming is loud enough to warrant headphones. Picking up and organizing is quiet enough that a centrally located bluetooth speaker will be perfect. But the dishes? They're not as loud as vacuuming, so headphones might be overkill. Yet, with running the sink on and off, it's hard to find the ideal place to put a speaker so you can hear what you're listening to without blasting the volume.
Which is to say nothing about how this thing's hands-free operation and support of various voice assistants means you can pause or play without using your wet hands to touch anything.
All of this makes it super ideal for doing the dishes.
You know what else it's ideal for? Making calls. Assuming you're in a place where you have some privacy, it just makes sense that you don't stick something in your ears to talk. It's more comfortable. It's less intense. And it means you can hear yourself speak.
Really, there's any number of things you could use this for. And for less than $40, maybe it's worth giving a try?