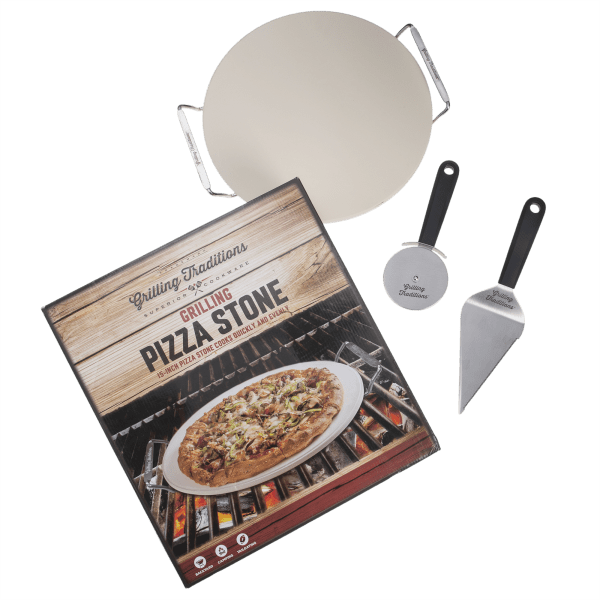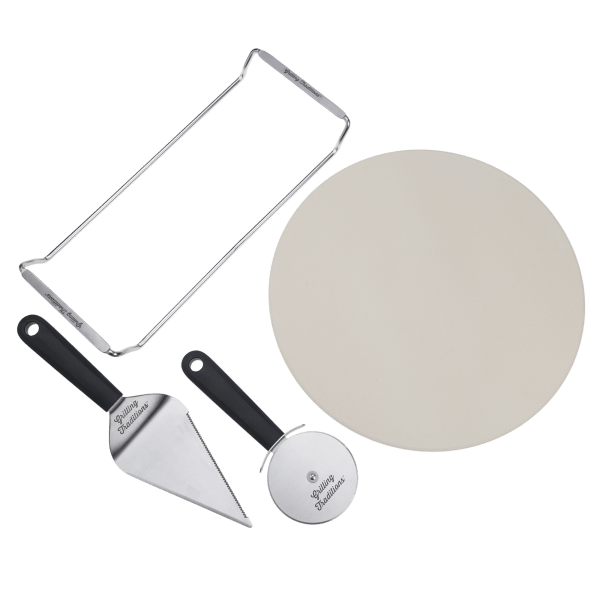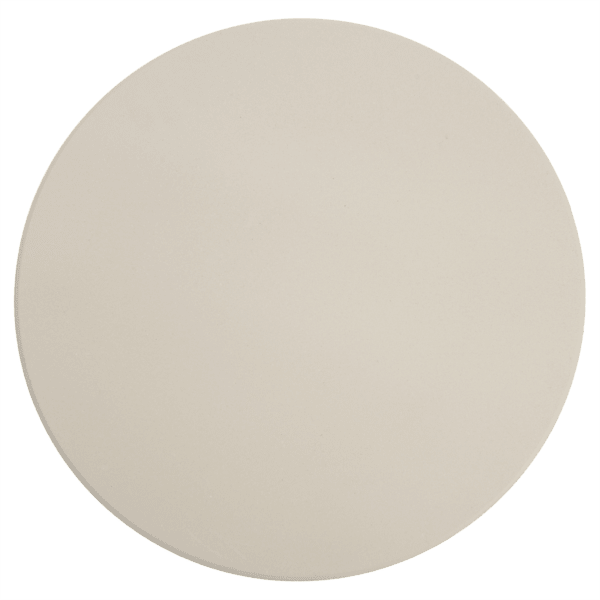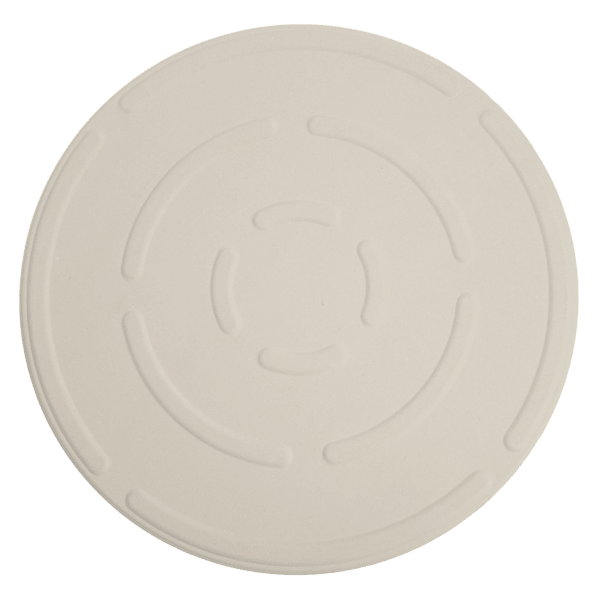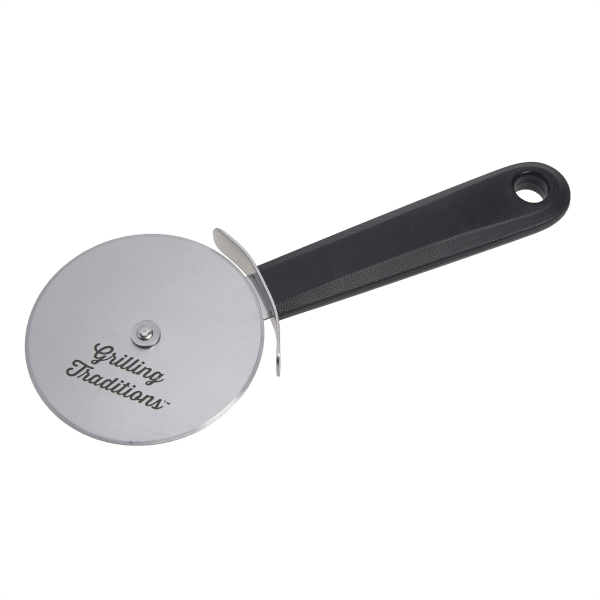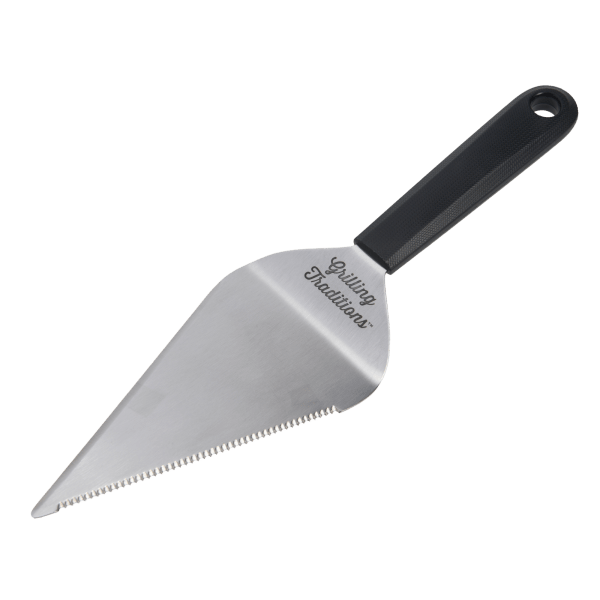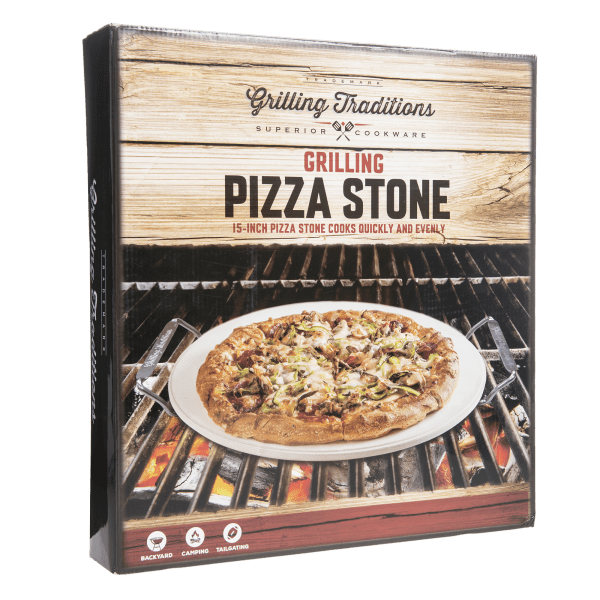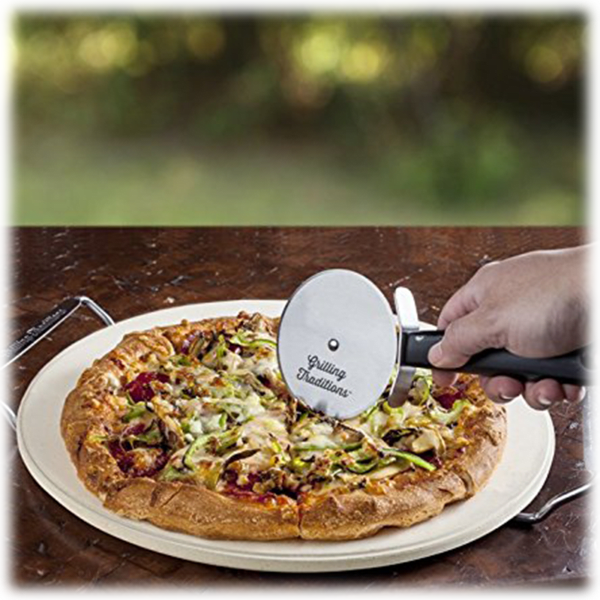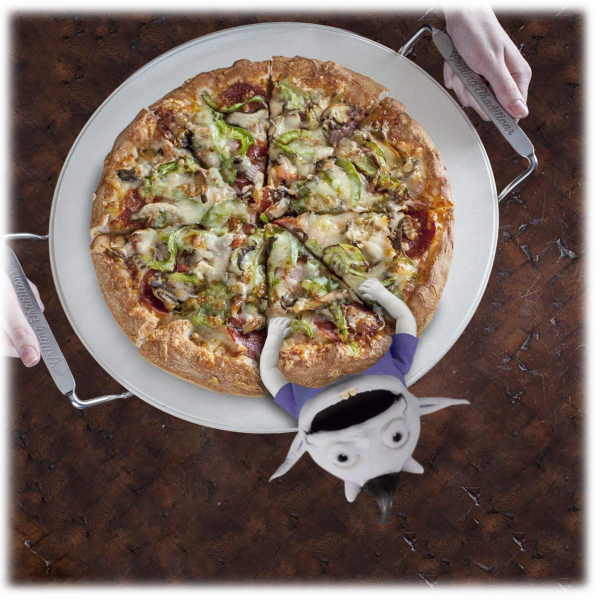 Grilling Traditions 3-Piece Pizza Stone Set
Cook pizza on a stone, just like Italian cavemen did.
The stone gets really hot, cooking the whole pizza all the way through.
You also get a pizza cutter, pizza server, and handles for easy lifting of the stone out of the oven.
Not included: an ceramic chef statuette.
This Christmas, give the gift of: make-me-a-pizza.
Model: GT-0003, which really makes it sound like a mix between a car and a secret agent.
see more product specs
A Gift For Who?
Are you ready to open your present, Dale? Well, here it is! Merry Christmas! I have given you a Grilling Traditions 4-Piece Pizza Stone Set! Just what you've always wanted: to make me a pizza.
Yes, that's right. It's a 4-piece set. First, there is obviously the pizza stone itself. This can be placed in an oven and heated up to a very high temperature, ensuring that the pizza will be cooked all the way through. That's just how thoughtful I am. I know how hard it is for you to take criticism, so I bought you this, all but ensuring I won't have to criticize the crispiness, or lack thereof, of your crust as I eat the pizza you will prepare for me. I'm always putting you first, Dale!
But, wait, you're probably thinking, what are the other three pieces? Well, there's the handle piece, making it easy for you to remove the pizza from the oven and carry it to wherever I am, whether that's the bath, or the bed, or in your recliner, enjoying a glass of red wine.
Then there's the pizza cutter. You know what to do with that, don't you, Dale? That's so you can cut the pizza into however many pieces you want. Yes! I'll let you choose the number of slices! Because I am in the giving spirit. And also because I am going to eat every slice, so what does it matter how many there are in the end?
You can serve them to me one at a time with the little spatula. It's got a serrated edge in case the cutter didn't do the whole job. What it doesn't have is a cute Italian accent. That's on you, Dale. I know it sounds silly, but it's all I ask! Other than an entire pizza.
Now, I know people generally love to play with their new toys right away on Christmas morning, so fear not: in your stocking you'll fine vine-ripened Roma tomatoes, mozzarella cheese curds, and a basil plant. Yes, Dale, actually I do expect you to make sauce and cheese from scratch. This is a holiday, after all! It's a time of generosity and celebration!
So go ahead and get to work on that, and I'll start the stone preheating in the oven. I know, I know! I do too much!