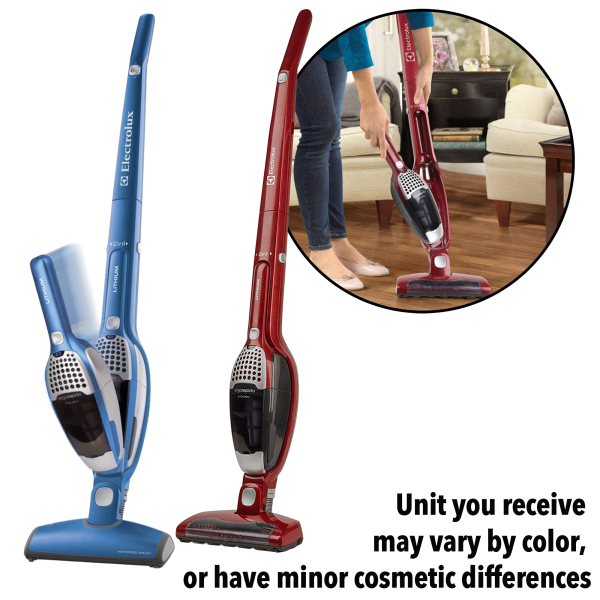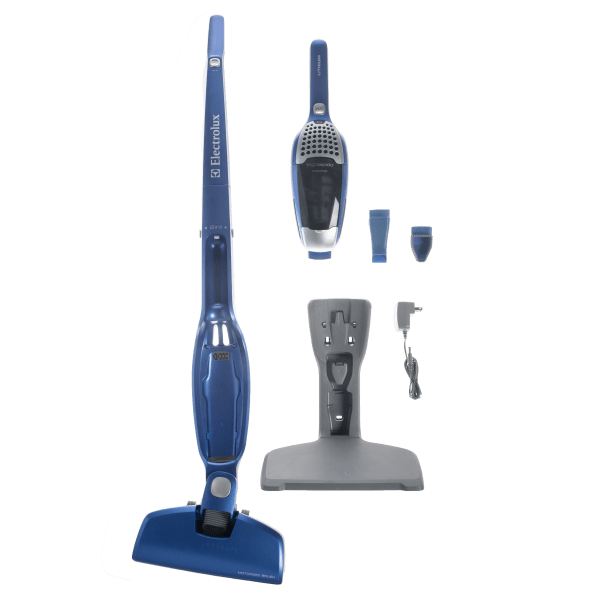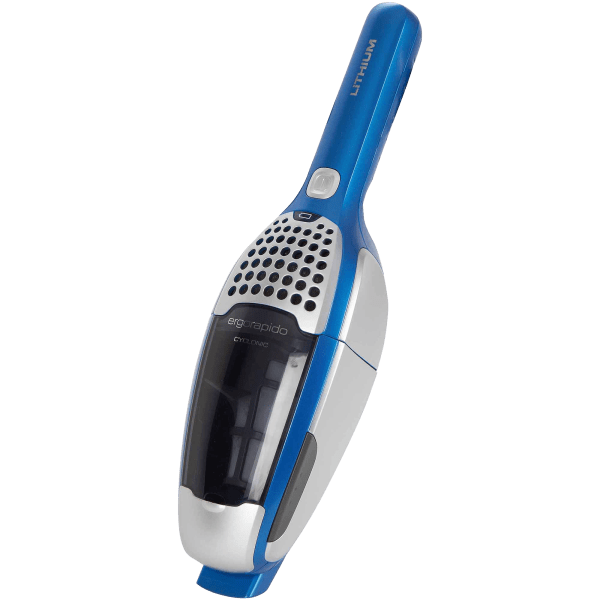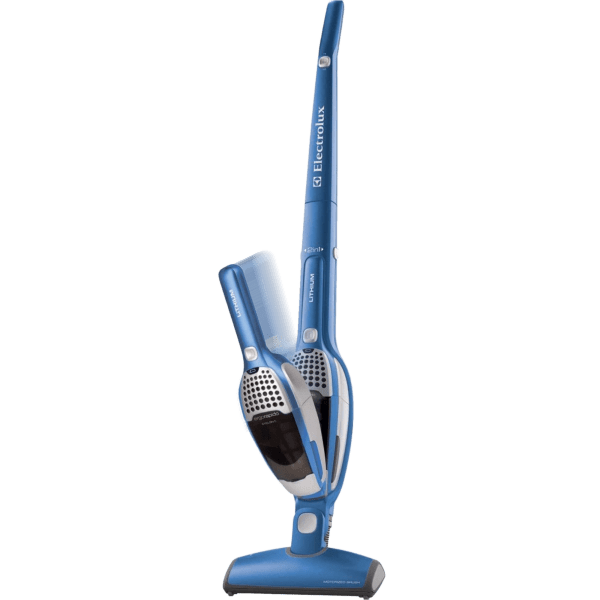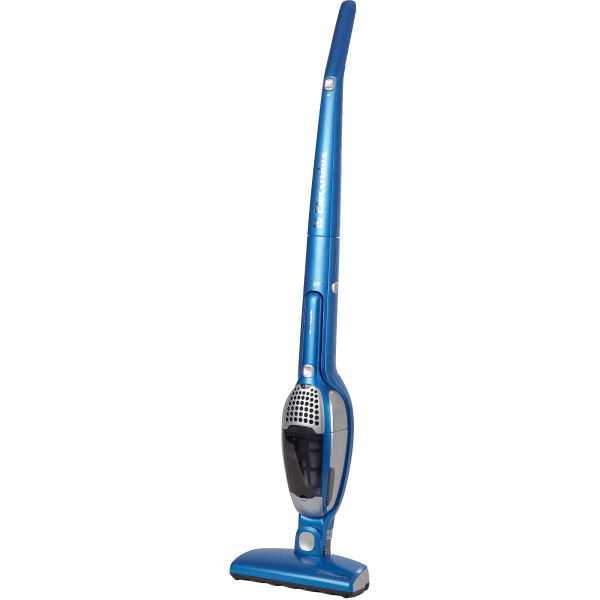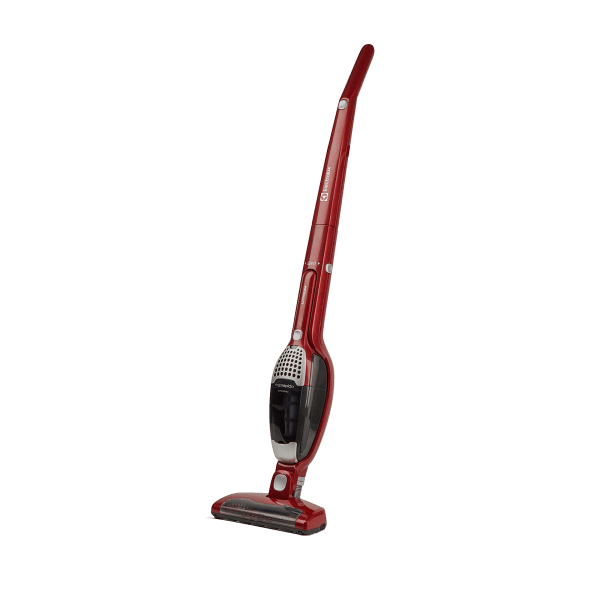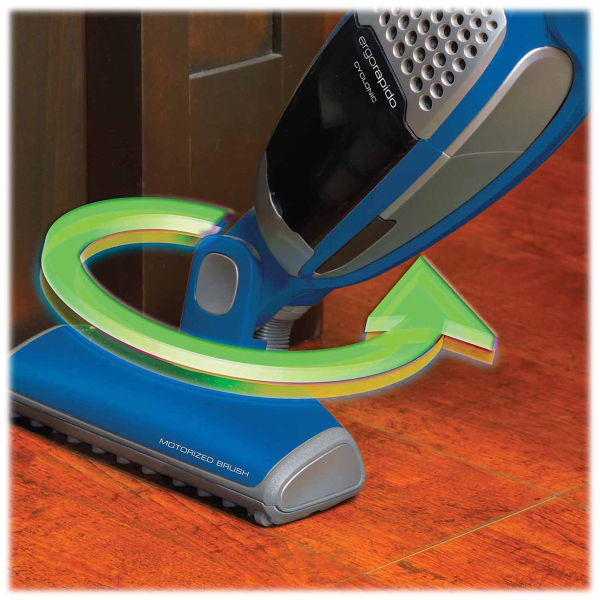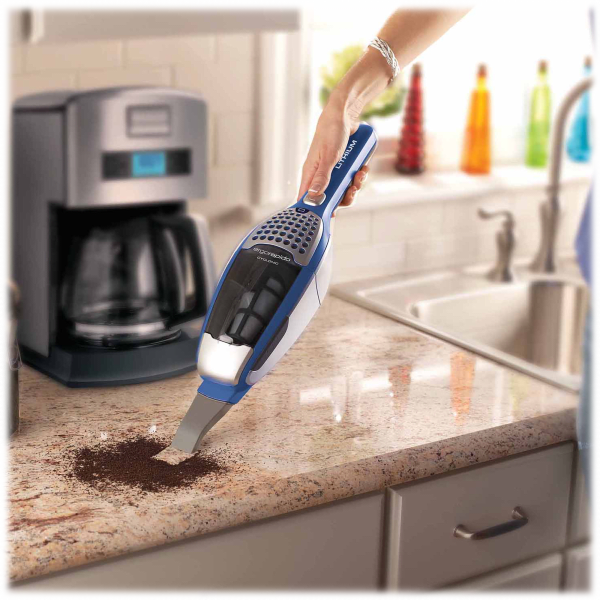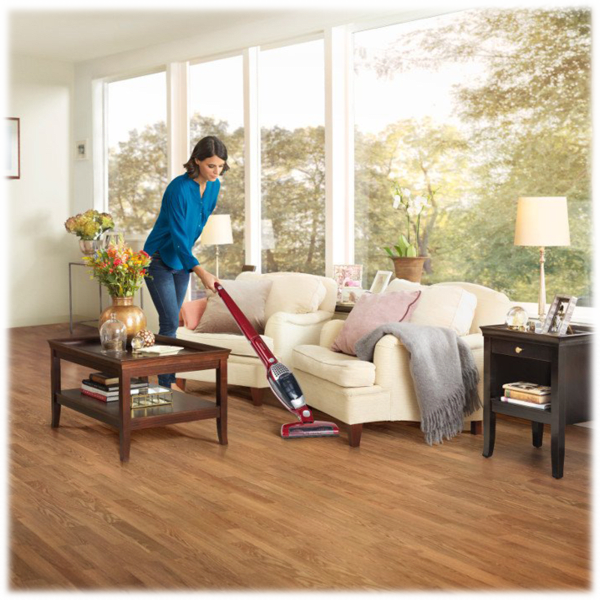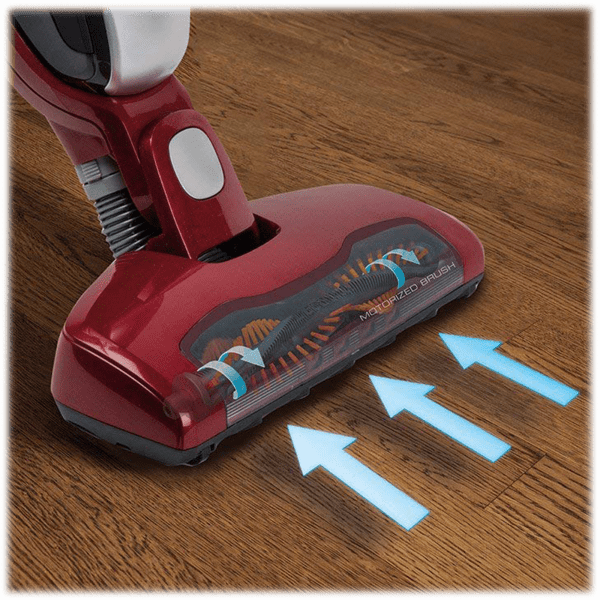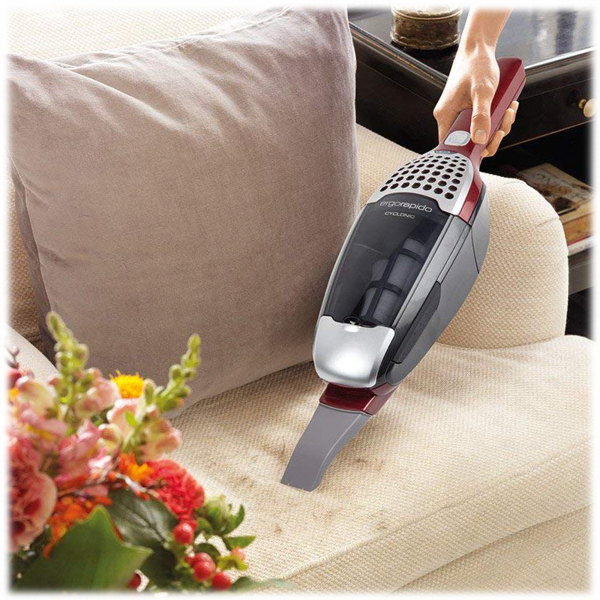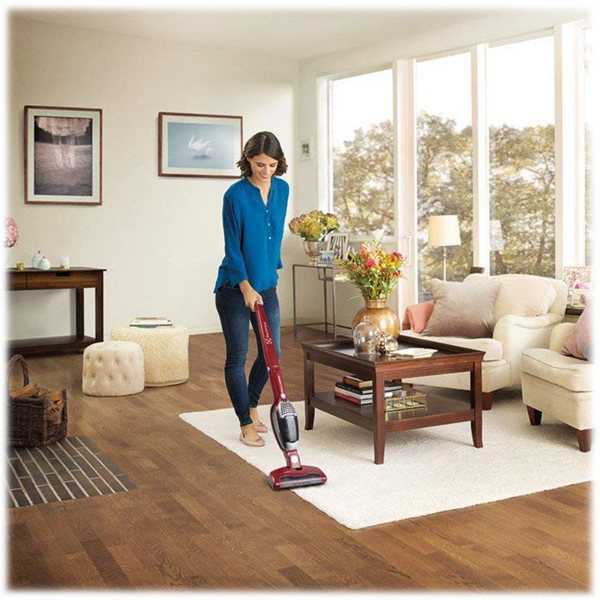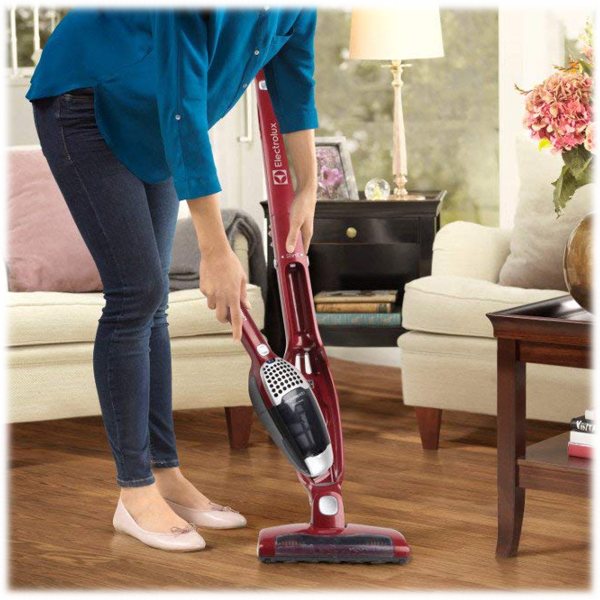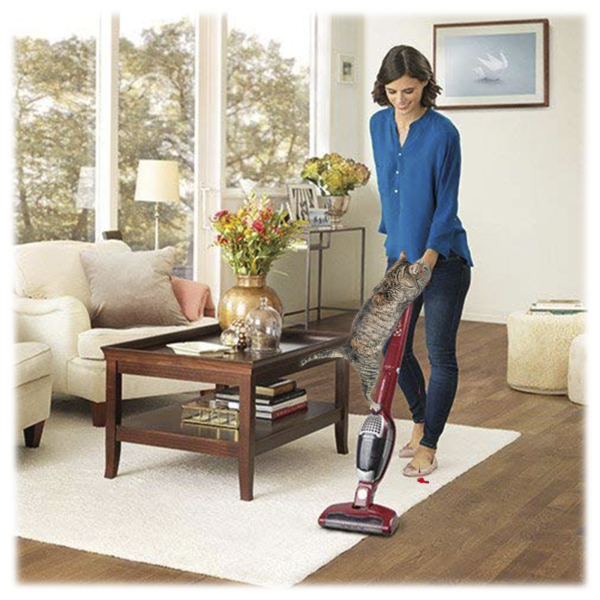 Electrolux Ergorapido Lithium Ion Stick Vacuum (Refurbished)
You know how there's stuff on your floor? When this thing is around, there's less!
By "stuff" we mean dirt and dust.
And also, we forgot to mention, you need to, you know, turn it on and use it.
180° EasySteer swivel, removable handheld, motorized power brush… you know, vacuum stuff.
It is cordless. We should mention that. And it is refurbished. That's important. And it is good. We should mention that too.
It comes in red or blue, but don't worry: we'll make that decision for you.
Model: EL1018A. You'd think the EL stands for 'Electrolux,' but then again, that's all one word. Instead, our money's on 'Elmore Leonard,' because this is the exact kind of device that clean up the gritty situations he often wrote about!
see more product specs
A Great Fine Little Vacuum
We know, we know. We sell "so many" of these things. At least, that's what you think. In reality, this is actually the first vacuum we've sold THIS ENTIRE YEAR! Wait, sorry, getting something in the earpiece here… Seriously? We sold a Roomba on Monday? Okay, let's rephrase that: this is actually the first non-robotic vacuum we've sold THIS ENTIRE YEAR!
Yeah, you're right, it's not a very convincing pitch. Not to mention, it sells this vacuum short to say that it's "just another vacuum." Or maybe that's exactly what it is, and also exactly what makes it special.
Because there are probably a lot of you who see the other models we sell and think, why would I buy something so complicated?
Maybe you don't need a robot's expertise to efficiently clean your 400 square foot apartment with one couch, one bed, one table, and one desk. Maybe you don't need so much suction power because your floors aren't carpeted and the few rugs you have around are low-pile and easy-to-clean. Maybe you don't need any special pet-related attachments or features because you don't have six cats or four dogs or a toy pony or a python leaving shedded skins everywhere. Maybe you always take your shoes off at the door.
In other words, maybe you're dealing with only simple messes, the basic inevitable stuff like dust and a little dirt. In which case, you don't need a super powerful vacuum. In fact, you barely need a vacuum at all. You're really looking for something that's basically a Swiffer with a little more hutzpah that won't cost you triple digits.
And that's exactly what you're getting with this Electrolux. For $49, it's not as cheap those crappy little dust busters that basically re-arrange the grit and grime to trick you into thinking they've cleaned. But it's still pretty cheap. And it works just… fine. Actually, this Amazon reviewer sums it up nicely:
I love this thing. Good–not great–little handheld makes for a fairly powerful stick vacuum. The head maneuvers very well, and while I mainly got it for wood and tile floors, I run it over the bath mats, too, and it's a good picker-upper.
In other words, this is a high-quality, reliable, top-of-the-line… totally good enough vacuum. And we're willing to bet there's a fair number of people out there where 'good enough' is, well, good enough. So, if you're in the market for something easy and cheap but still really decent, here you go! And if you're looking for something with a little more get-up-and-go: uh, c'mon, WTF? Where were you last time we sold a Shark?!