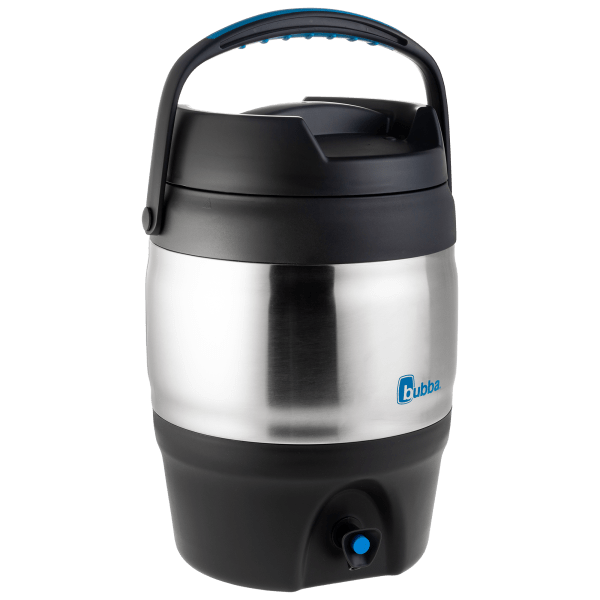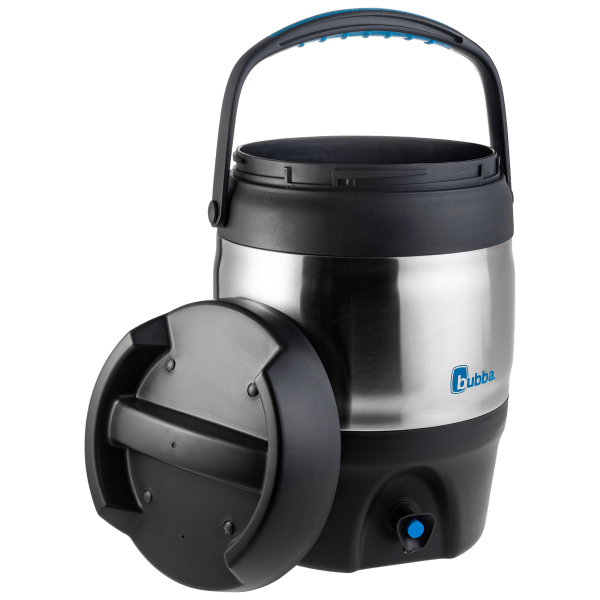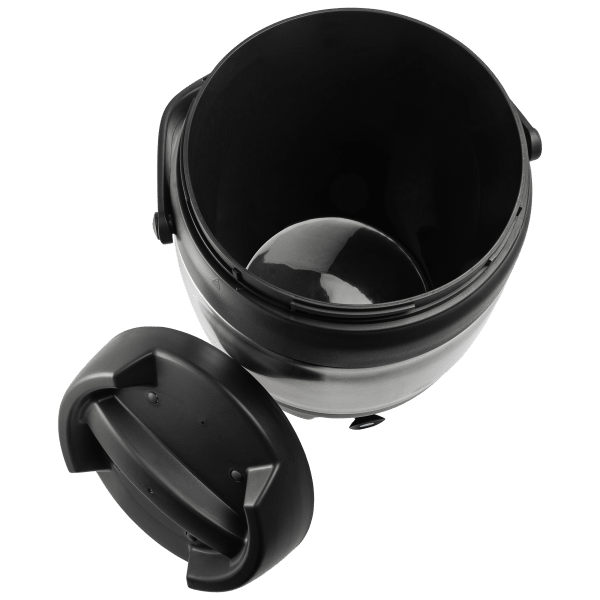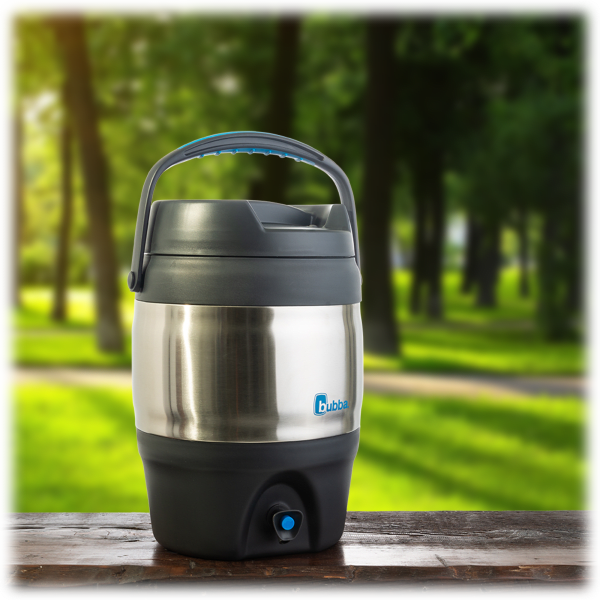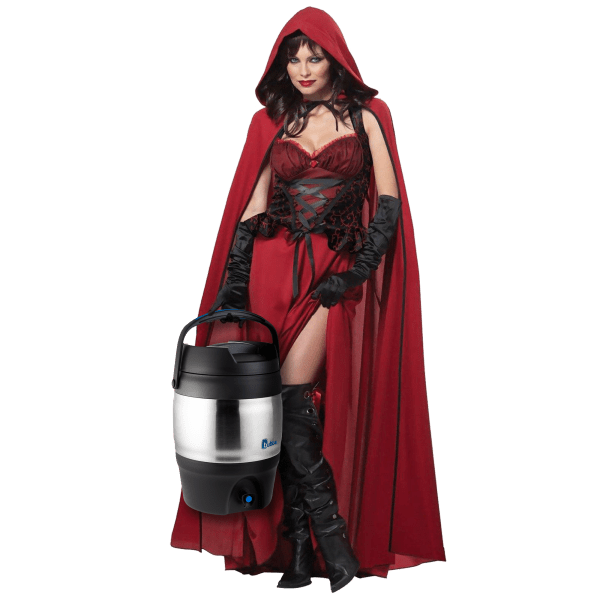 Bubba 3-Gallon Water Jug
I believe the kids would call this a very chonky cooler
3 round gallons, baby
The spout doesn't leak and can be operated with one hand
And we put ice in one; 24 hours later, there was still ice in it
Plastic on the inside, so maybe be careful with the hot stuff
Model: 8U884-DU8-DU8.
see more product specs
We Got A Big Boy Over Here
There are plenty of brand names that convey almost nothing. You'll find a company that makes generic charging cables called Konium or RenTik or Garris or something else that, by way of a few vaguely futuristic-sounding syllables, conveys some sense of tech adjacency. Which is to say, there are plenty of brands who choose names that give them very little to live up to.
But Bubba is not such a name.
Maybe it's the resemblance to words like 'bubble' or 'gumbo' or 'Dumbo.' Or maybe it's that it sounds like something that wouldn't seem unbelievable coming from the vocal cords or a rotund bullfrog. Or maybe it's that it can be spoken even when one's mouth is full of brisket.
It doesn't matter. What's important is that, in just 5 letters, it sets a standard for itself. Not in terms of what it is, but of the size and the shape it will be.
And ho-boy, does this Bubba 3 gallon cooler lives up to its name. Like, seriously. LOOK at this thing. Is that not a cooler that would take you out to lunch at a diner where it knows all the waitstaff, order a patty melt as an appetizer, and then head back with you to your place to help you better organize your woodpile? The kind of cooler that would eat cereal out of a bread bowl before gathering supplies to build a DIY tent in the parking lot of the stadium, because even though it doesn't have tickets to the game, you better damn believe it plans to tailgate?
What we're saying is this is a big honkin' cooler.
But moreover it's a good honkin' cooler. Like, when it says its push button spout is designed to be leak-free and easy to use, it means it. And when it says that it can keep ice intact for 24 hours, it means that too.
In fact, the only thing we're not sure it can handle is hot stuff. Maybe it can? But it does have a plastic lining, so use it for cocoa at your own risk.
Which is sorta sad, really. Because man, this thing sure looks like it'd drink cocoa by the tankard while hanging out at a 4-wheeler dealership, giving tips and helping customers, not because it's its job, mind you, but because it just cares that much about the art of off-roading.
Okay, sorry. We'll stop talking about Bubba like it's a person.