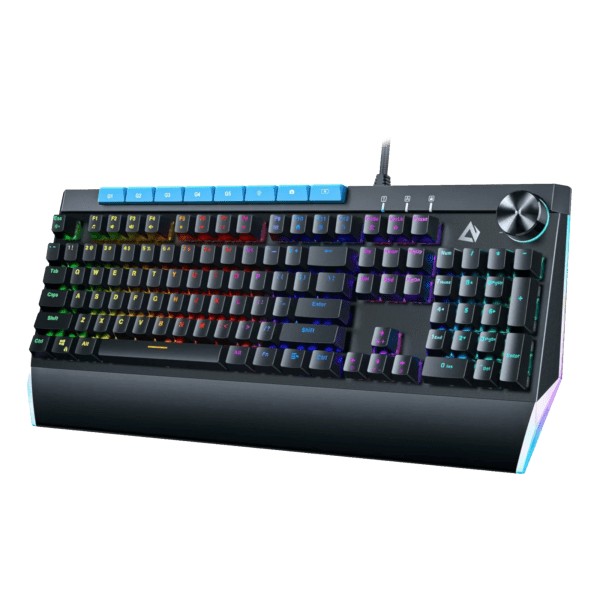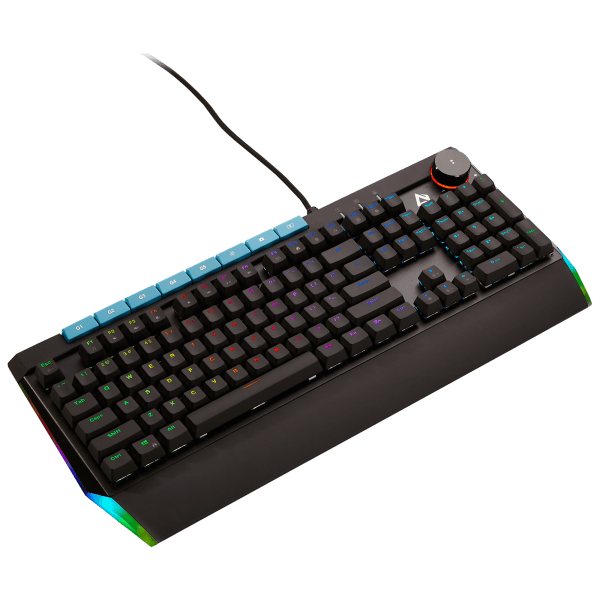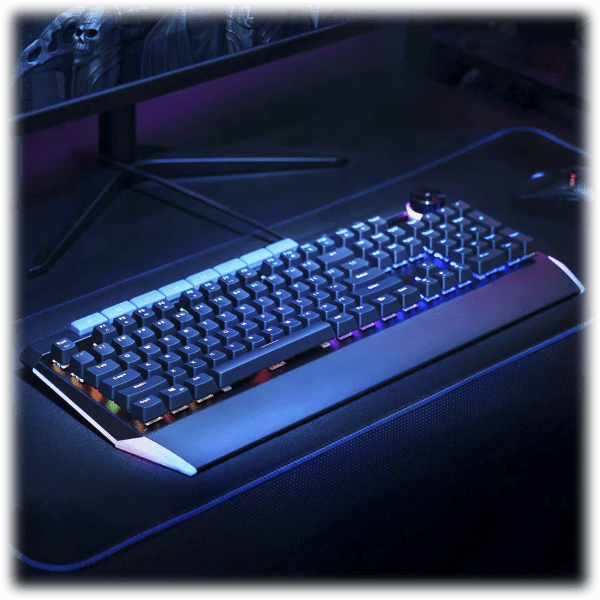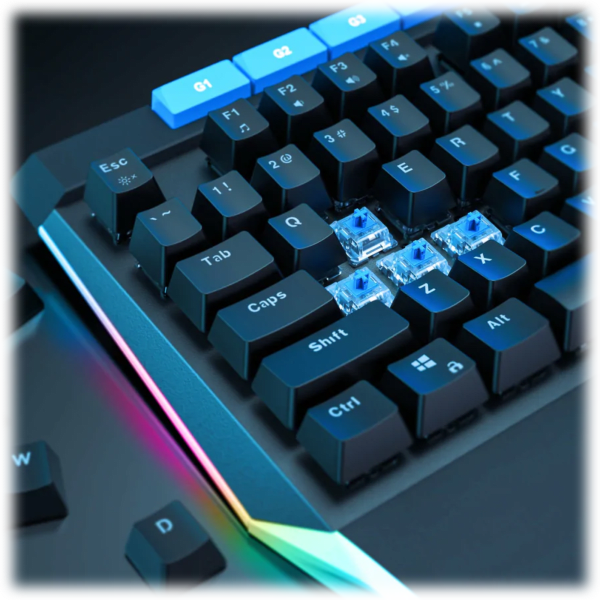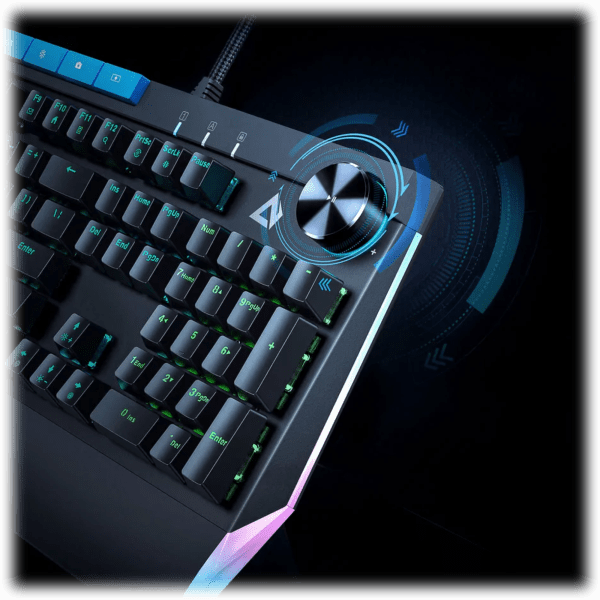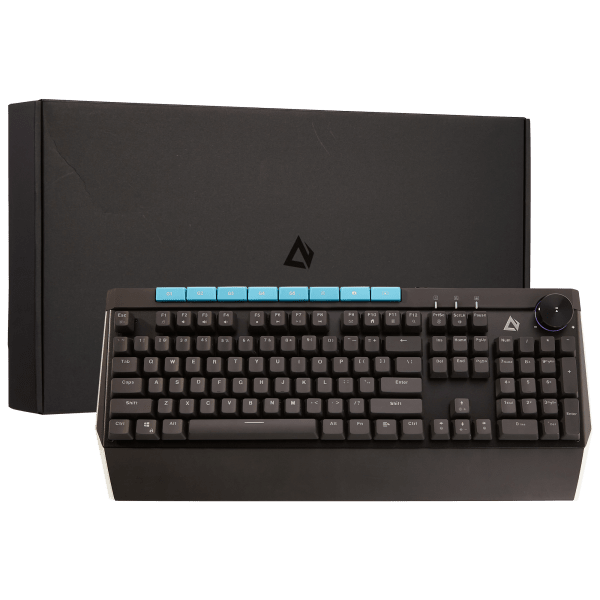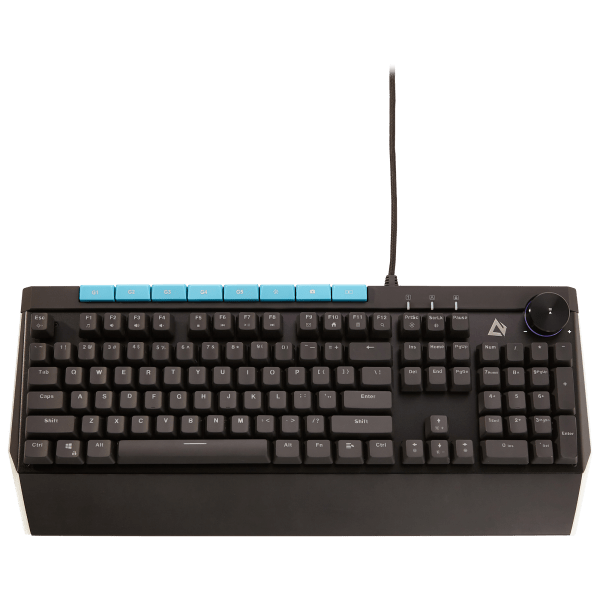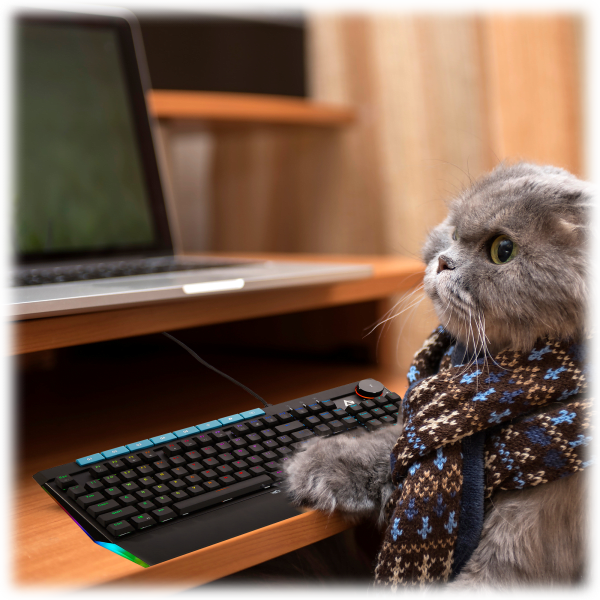 Aukey KM-G17 Mechanical RGB Backlit Blue Switch Keyboard
"104-key rollover with anti-ghosting means this mechanical keyboard will never miss a single key-press or confuse your commands in any use case scenario"
Surely that means something to someone
Programmable macros; button remapping; volume dial
Custom RGB lighting effect options that look pretty rad
Keys make a satisfying click noise
Slick video by Aukey Here
How does this celebrate the sun and moon: it doesn't, so you better head over to Mediocritee
see more product specs
Just Our Type
Sometimes, we sell great products for a good price. Other times, we sell good products for a great price. By which we mean: we take a solid item that might already be on the "budget" end of the cost spectrum, and we sell it at an even more budget-friendly cost.
Today's product fits into the latter category.
But, just because it's a budget keyboard, doesn't mean it isn't good. Over at Tom's Hardware, they gave this thing a rating of 4 stars out of 5. Why? Because it's good for gaming, for one thing:
The Aukey KM-G17 offers all the features you'd expect from a gaming keyboard. A built-in Gaming Mode disables keys that can wreak havoc if they're pressed while you're playing a game, full n-key rollover makes sure inputs are accurately picked up, and the 1,000 Hz response time is standard for most keyboards. The category is at the point where these are baseline features.
Also, the lights are fun:
All of the keys feature RGB backlighting, as does the volume knob, and strips of RGB LEDs line the sides. Those strips were designed to diffuse the lighting underneath, resulting in a pleasant glow rather than blinding light. I liked the look more than I expected to.
Sure, it lacks some things:
It doesn't have all the niceties found in premium keyboards—an aluminum top plate, detachable cable, removable wrist rest, and doubleshot PBT keycaps are some of the most notable omissions from Aukey's offering.
But the reviewer admits that it "actually beats out more expensive keyboards" in some respects, and concludes:
The Aukey KM-G17 is a compelling budget keyboard that punches above its weight class with an abundance of RGB lighting, dedicated macro keys, and a volume knob.
And again, this is the verdict at full price of $59. At what we're selling it for, you don't even need to use half the features for it to be worth the investment. So get one, and enjoy a premium budget keyboard at a super budget price.
(Yes, "premium budget" is a thing.)