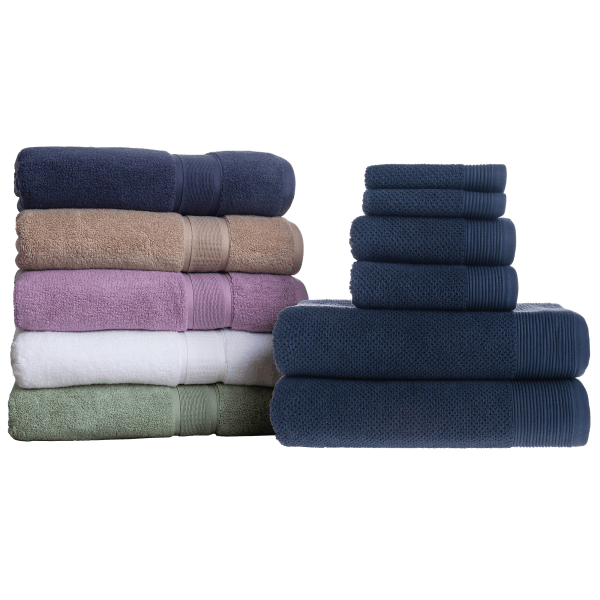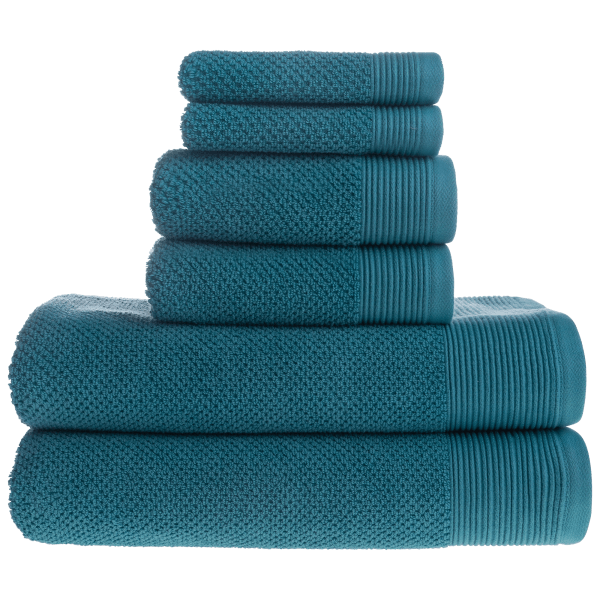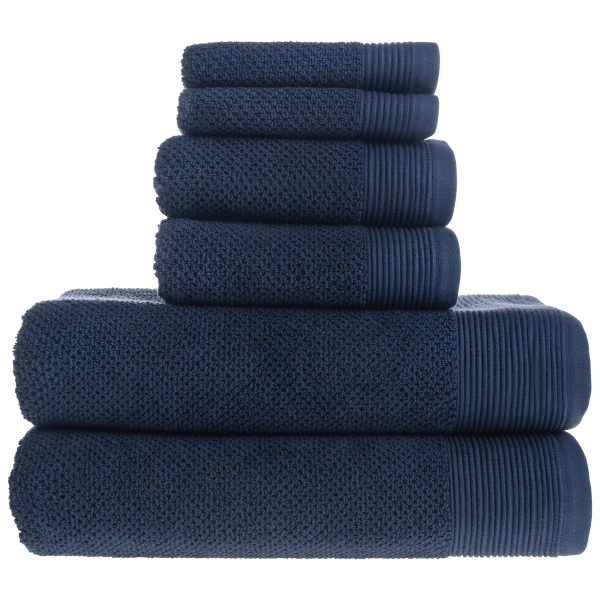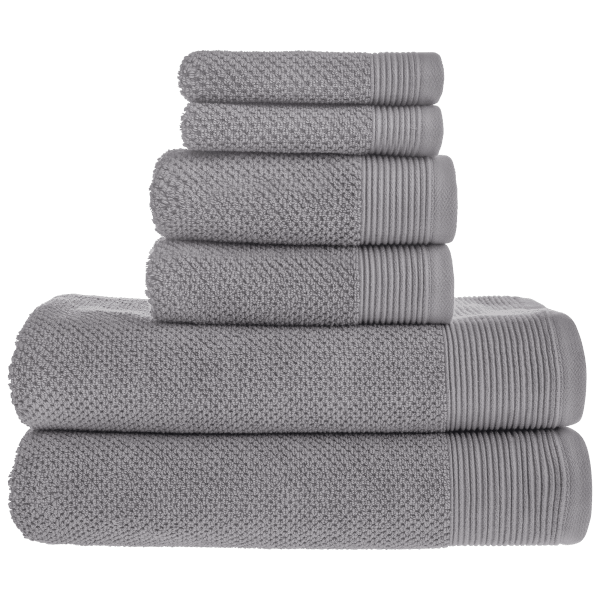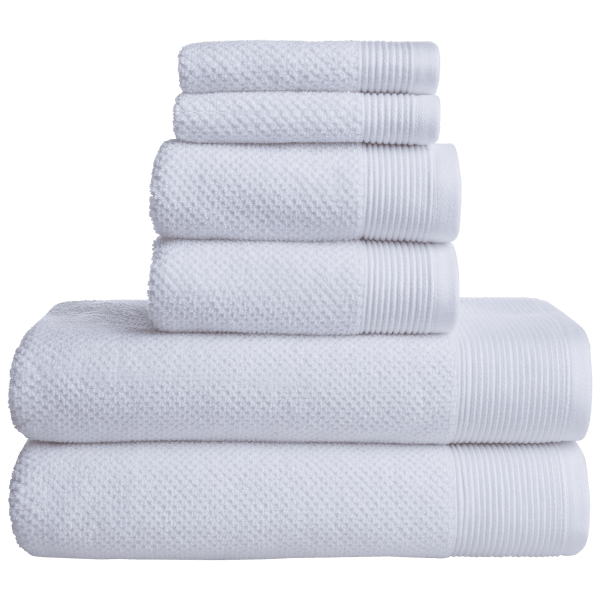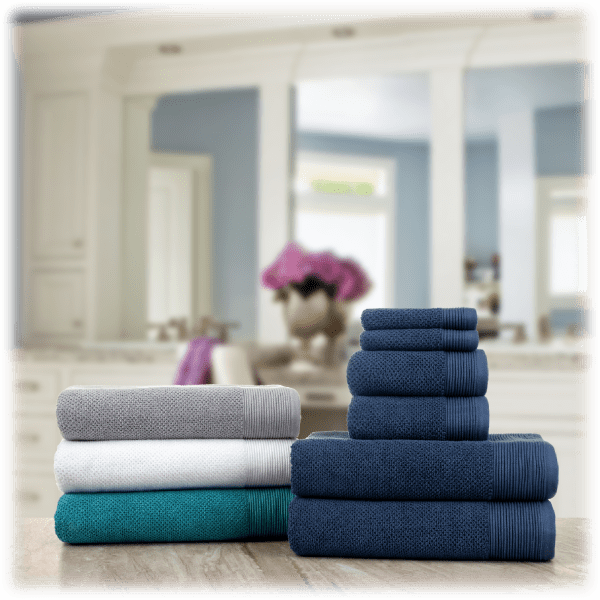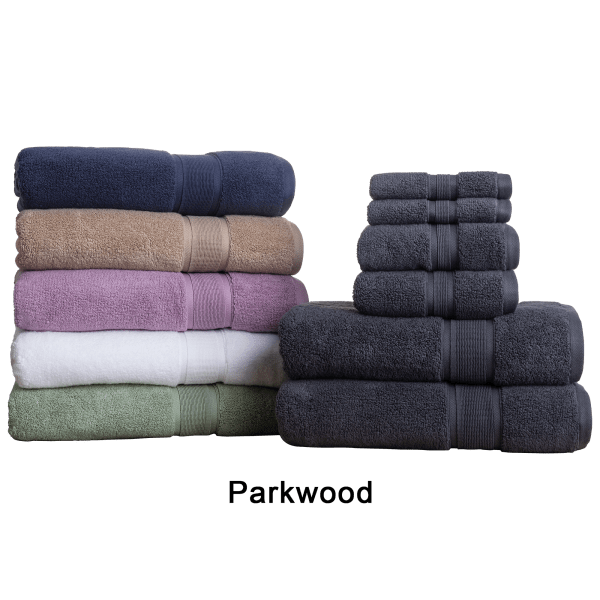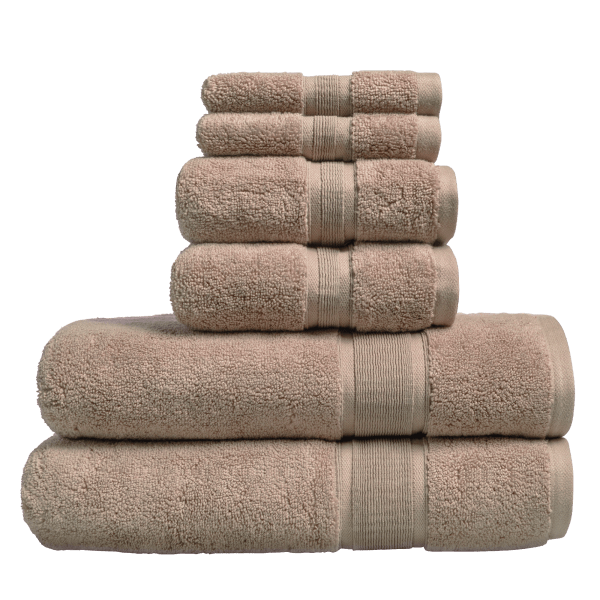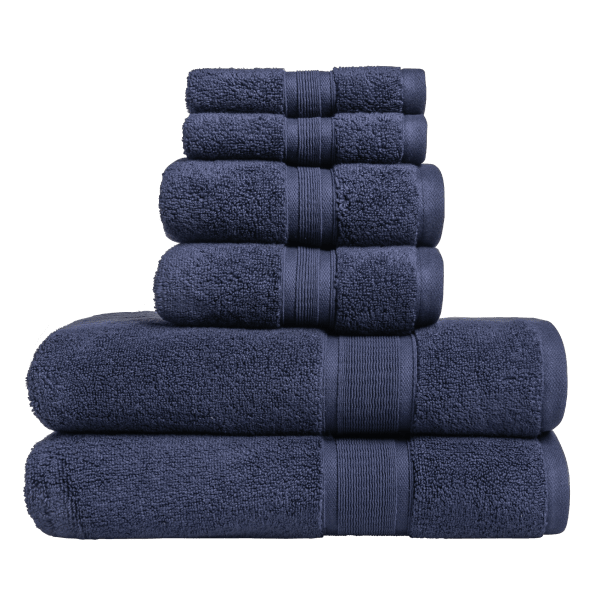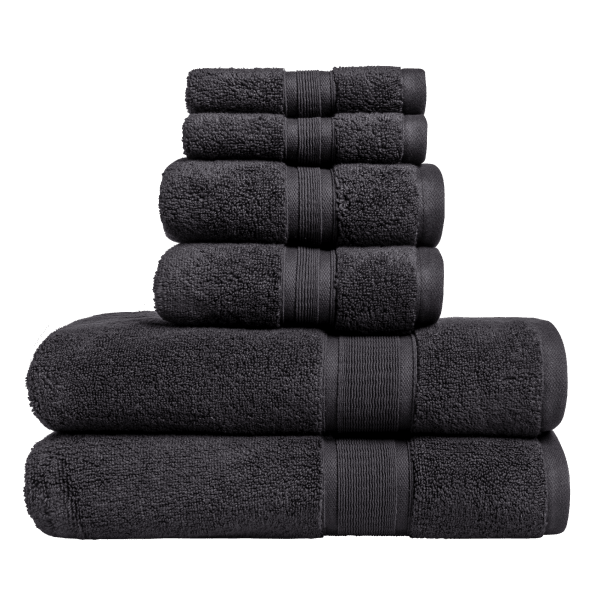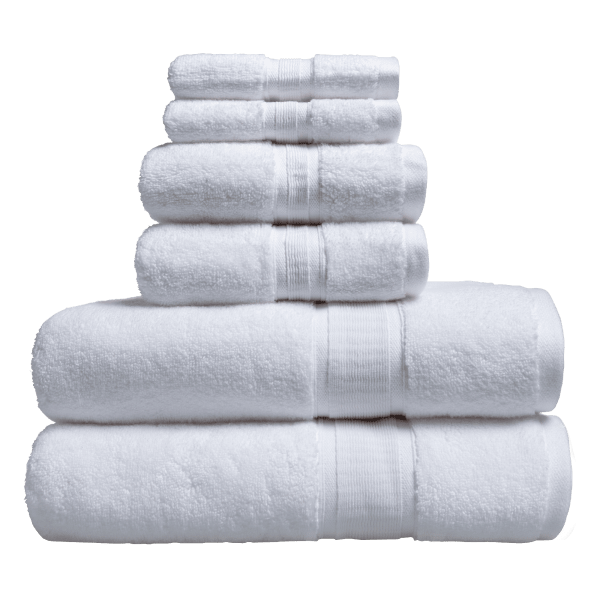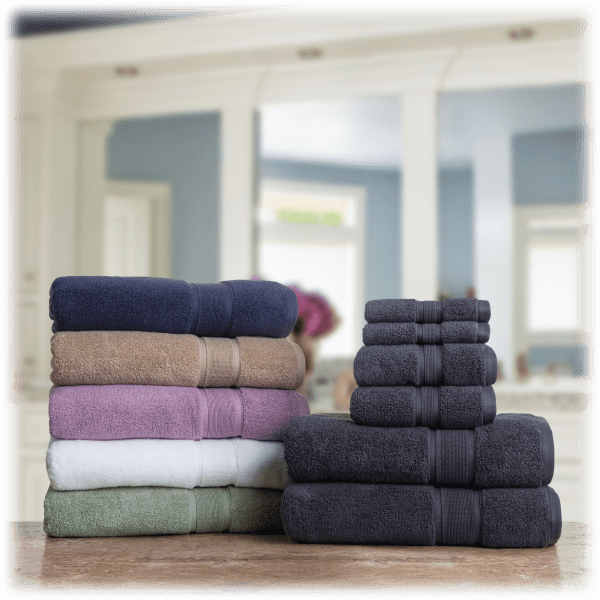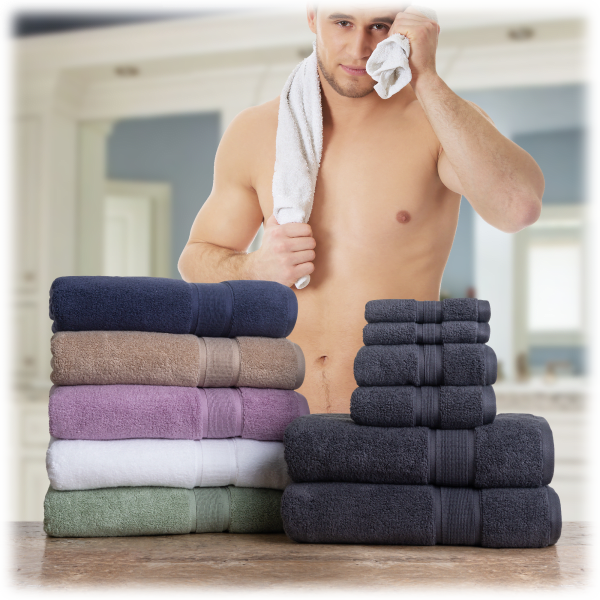 6-Piece 600 GSM Combed Cotton Towel Sets
Give the gift of a thing everyone needs but no one would ask for
You get 2 bath towels, 2 washcloths, and 2 hand towels
100% cotton and available in 2 styles and 11 colors
Looking for something to put on after you're done drying off? Check out Mediocritee
Model: T0W3L-U-N33D-15-L0V3
see more product specs
They'll Thank You Later
There's a hierarchy of gifts.
First tier is the high ticket item: the gadget, the game system, the "big thing" of the year. There's usually only one or two gifts in this tier, if any.

Next is the simple yet delightful stuff: an interesting book, that goofy subscription service, the kind of stuff that's fun and interesting and catered to you.

Third tear: fashion. You get a sweater, a pair of jeans, a scarf, a hat. Is it exciting? Not really. But, hopefully, it was purchased with your sense of style in mind. Or, to put it differently, gifts in this tier are not entirely generic, unlike the…

Fourth tier, which is all that stuff that can be given to literally anyone. Socks, dishtowels, bath towels–the kinds of things that everyone needs but nobody would ever ask for.
Yet, can I admit something? I purchase socks maybe once every two years. And dishtowels, I buy maybe half as frequently. Bath towels, meanwhile? I seriously cannot think of the last time I went to the store to buy them. But despite all this: my sock drawer is full, I am never without a dishtowel, and the linen closet is stacked high with dozens of bath towels of all shapes, sizes, and colors.
What I'm getting at is, though this 6-piece of Luxury Cotton Towels might not scream GIFT, let me tell you, whoever you give it to will appreciate it.
Maybe not right then on Christmas morning. But when it's mid-January, and it's 3 degrees out, and they're getting out of the shower only to remember that they tossed their towel in the washing machine, they're not going to be reaching for a new tablet, or Nintendo Switch, or pod coffee machine, or the latest biography of Meriwether Lewis.
No, they're going to run down the hallway, naked and shivering, to the towel closet. And they're going to open it and see these luxuriously soft 100% cotton towels, and they're going to think: Hey, nice!