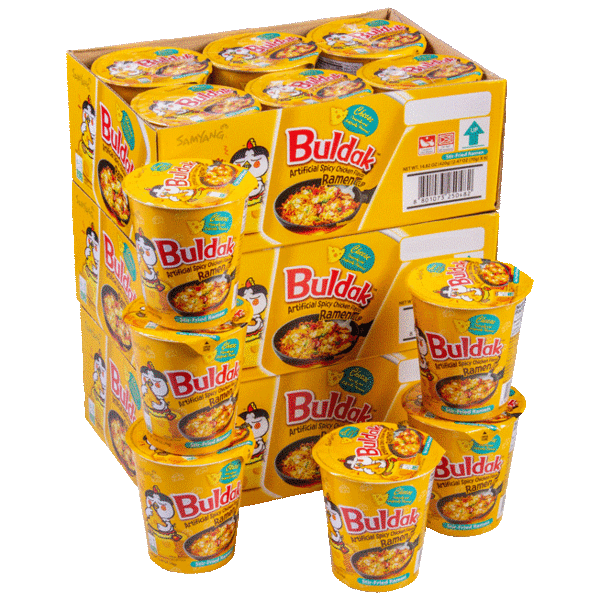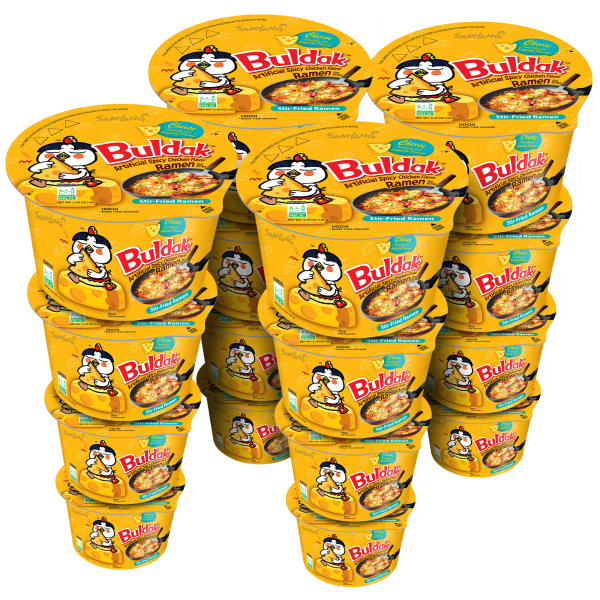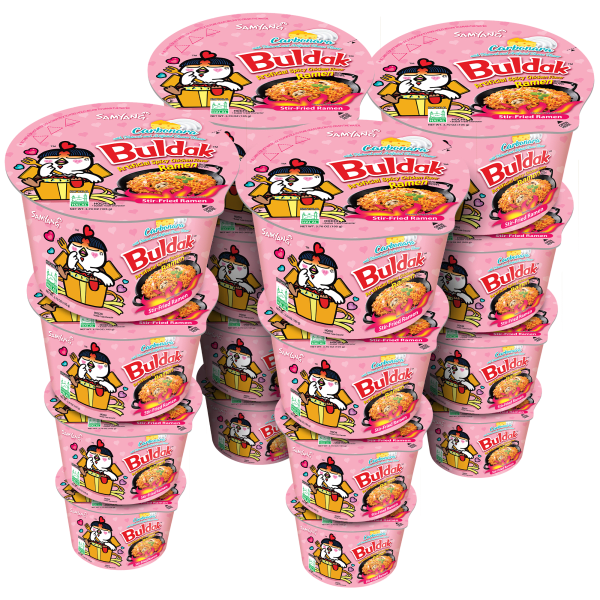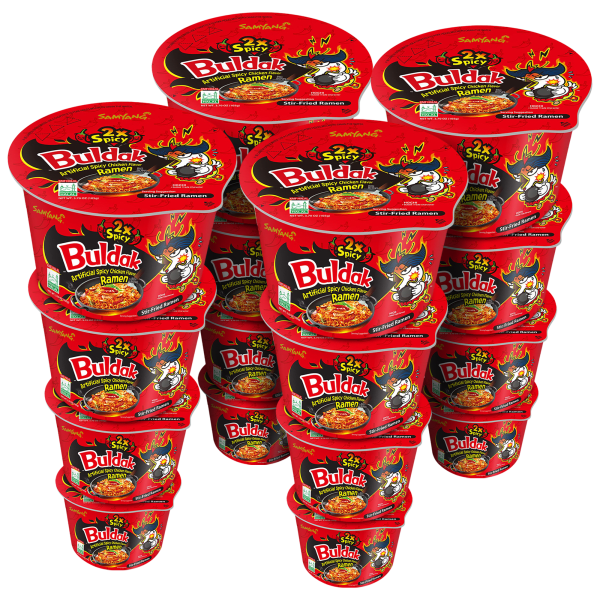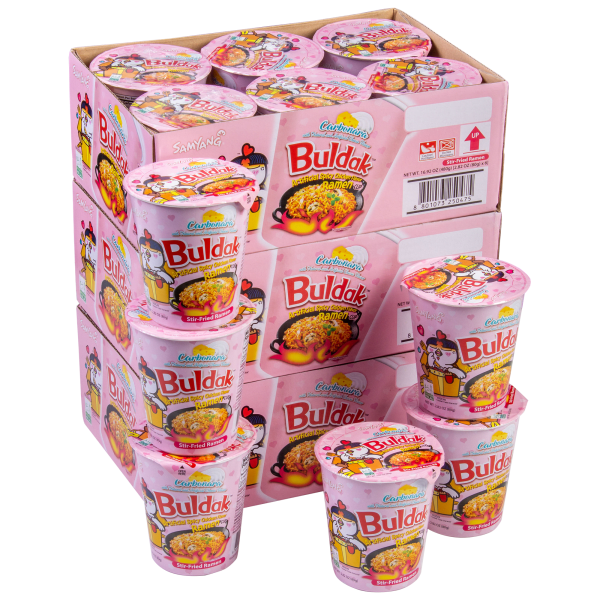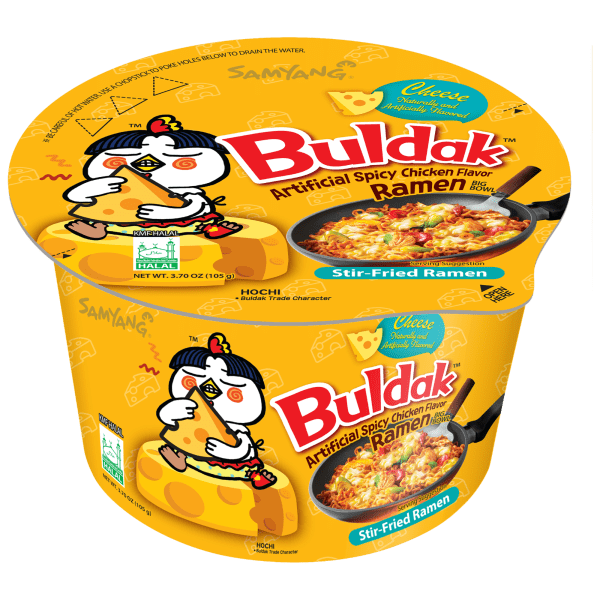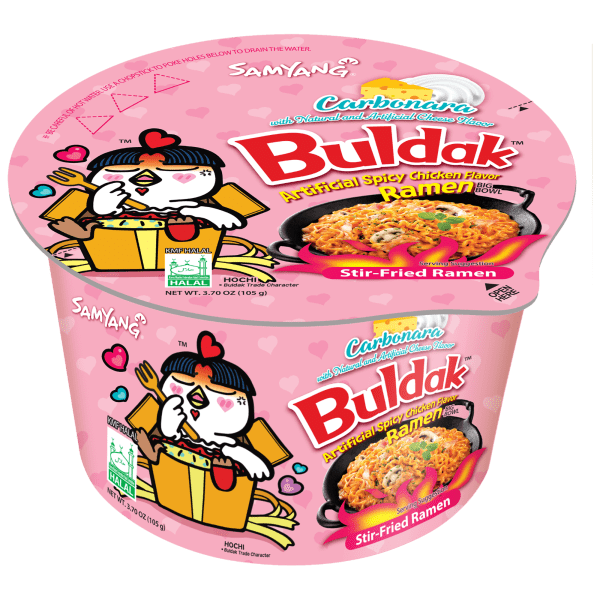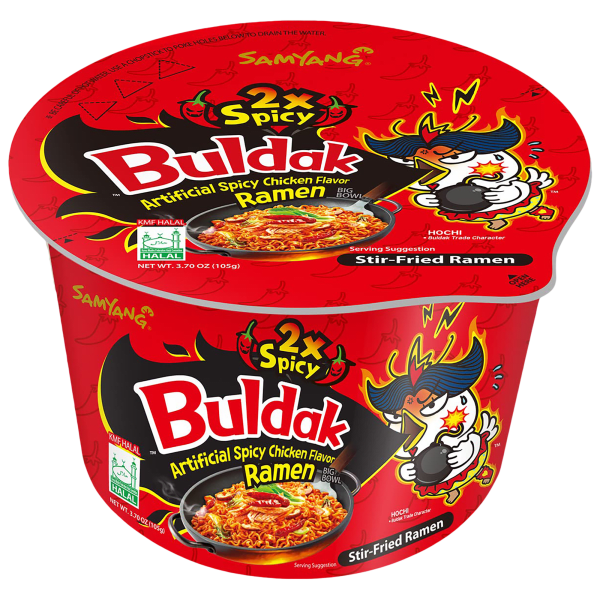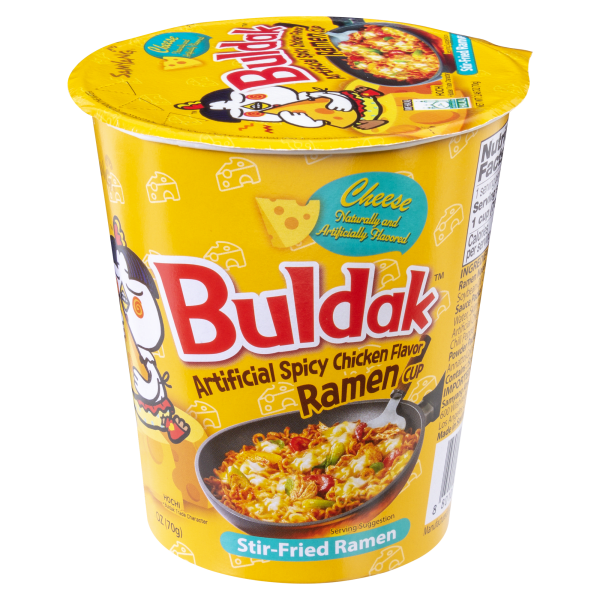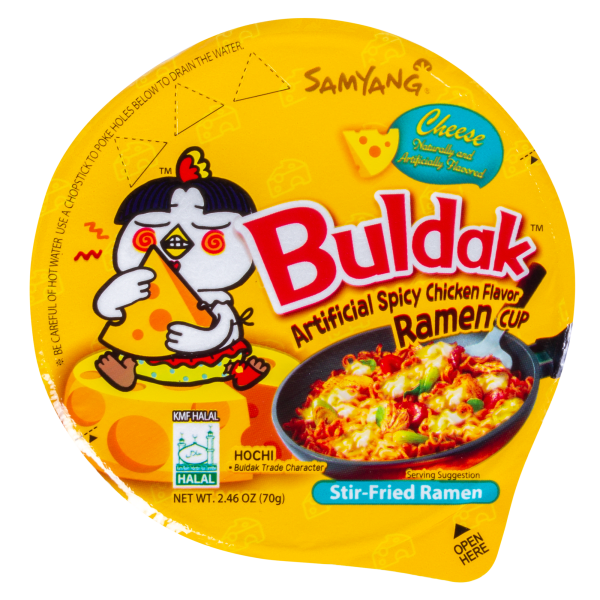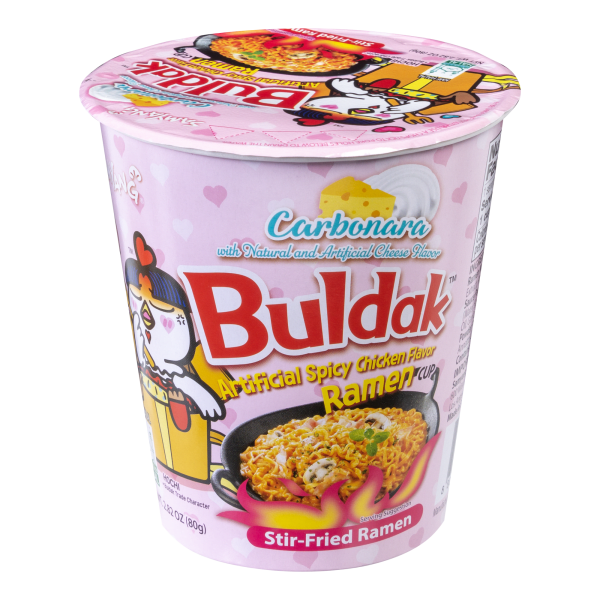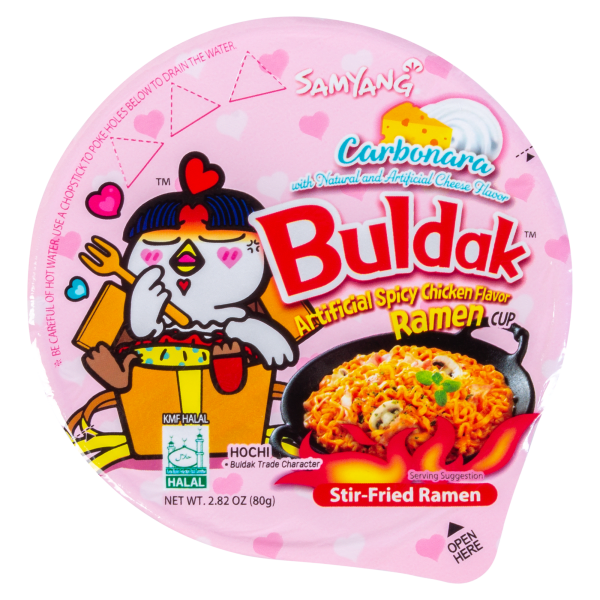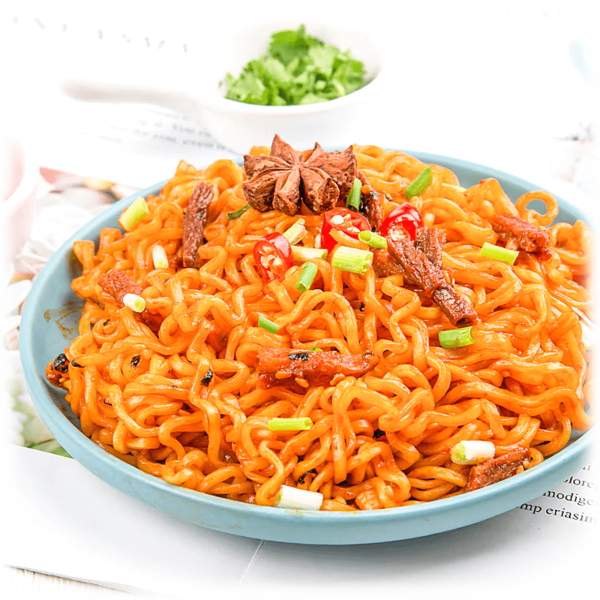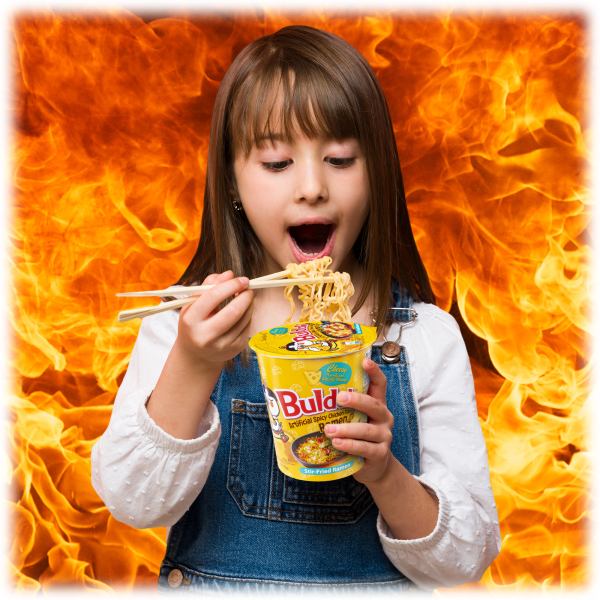 24- or 16-Pack: Samyang Hot Chicken Ramen Cups
The cheese ones are less spicy (but still spicy, if you use all the chili oil packet)
The 2x spicy ones are gonna hurt
They're not usually this cheap
Can they make a margarita: no, but they can make a few margs disappear as you try to put out the fire in your mouth
see more product specs
More Spicy Noods
The last time we sold these, we had to lean on Redditors to help us make our pitch. This time, we're going to let someone else try to sell these things to you: you. Because that sale? It racked up more than 120 comments, many of them very helpful.
But, before we get there, we should say two things:
We've got some 2x spicy options this time around, which is great news for all you freaks out there who sweat through the previous offerings and were like, "Hurt me more, noodles!"

We're doing our best to make sure the best-by dates match the ones we put in the specs. (And yes, best-by dates are often silly, but also, we understand being frustrated when you're told one thing and receive something that says otherwise.)
Anyway, here's a little roundup of thoughtful comments!
@awk was one of the first to post and had this to say:
I love these, it was because of the original Samyang fire chicken noodles that I got back into eating instant noodles as an adult. Never tried the Quattro Cheese, so might have to give that a try.
"Grown-up instant noodles" seems like an ideal selling point: they're not just salt water and some noodles; they have actual depth. And yet, like the basic stuff you ate as a college student, they're still easy as hell to make, and therefore the perfect thing to have in the pantry for that random Wednesday night when you don't want to order takeout but are too tired to cook.
@therealjrn followed up awk's comment with an assessment of the cheese flavor:
Just finished a package of the Quattro Cheese. Next one I'll try using half of the chili oil packet. It's spicey all right, but better than Top-Ramen and bigger.
This is a very important point, one highlighted by many throughout the forum. You don't have to use all or any of the chili oil packet. You can manage the spice to your preference. Hell, you can buy the cheesy kind and then opt out of the cheese.
Elsewhere, the reviews were similarly strong. @umukk says:
Got mine today and tried the spicy chicken cheese. Did NOT taste like something made by stirring boiling water and powder. Good stuff. Went all in on the spicy packet and it was indeed hot, although nose did not run until I turned it up and finished the juice in the bottom of the bowl.
Got mine in the other day, had a pack of quattro cheese for lunch today. What a delight! Chewy thick noodles almost like lo mein, and a noticeable but really delightful amount of heat. Another level from what I get at the grocery around here. I wish I had more flavors, except I won't eat the ones I've got by the best by date. But absolutely bring us more of these later if you get them!
Spicy enough to give me the hiccups; 10/10. I really wish I would have ordered more, considering the prices I'm seeing elsewhere.
Well, you asked for it, @jamorr03 and @djslack. Here's more of these noodles. So buy them! You said you would! And you wouldn't lie to us, would you?
WOULD YOU?!
(Oh and btw, @sammydog01 hunted down some ingredients in case you're worried about allergens and stuff.)