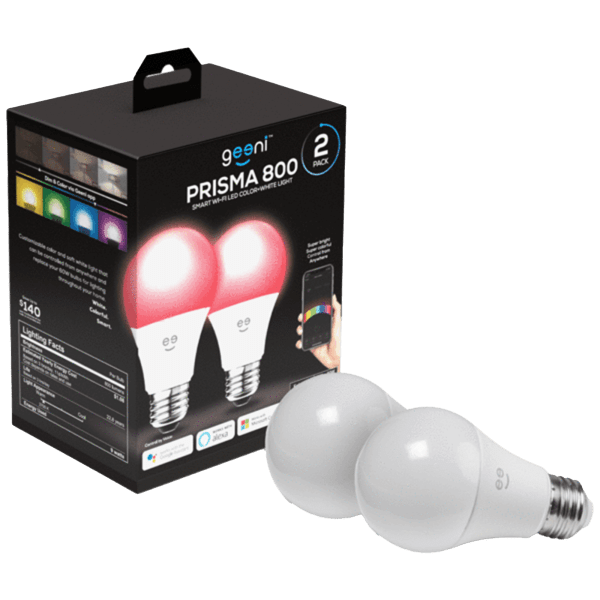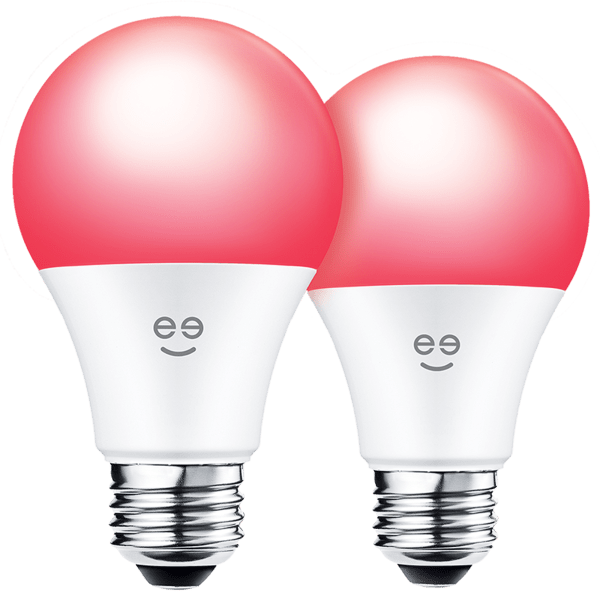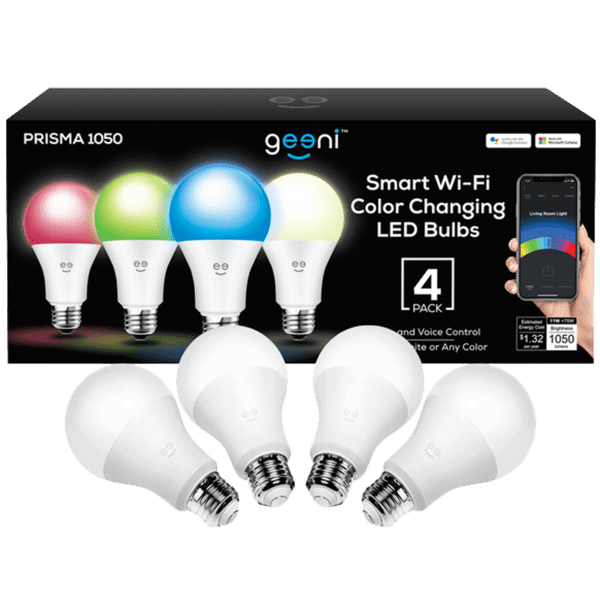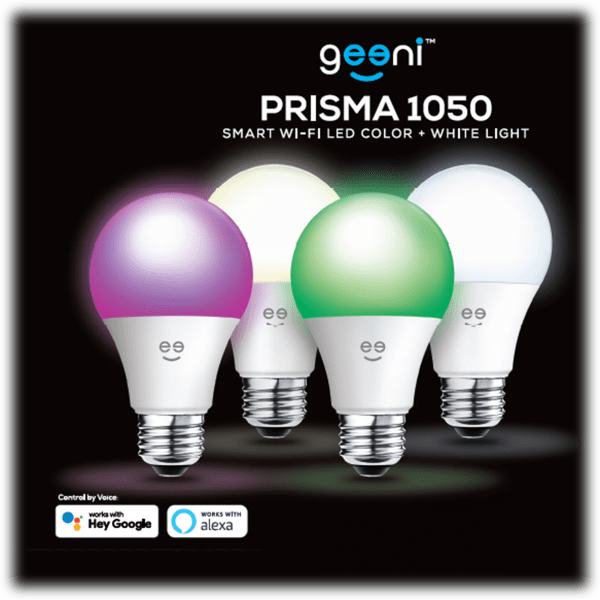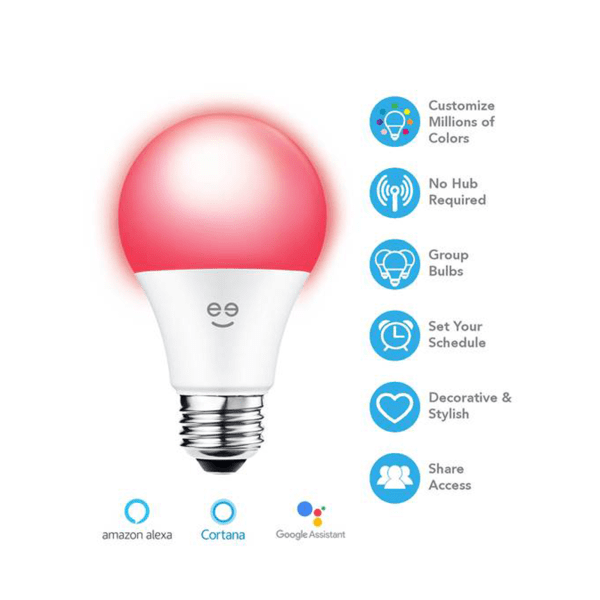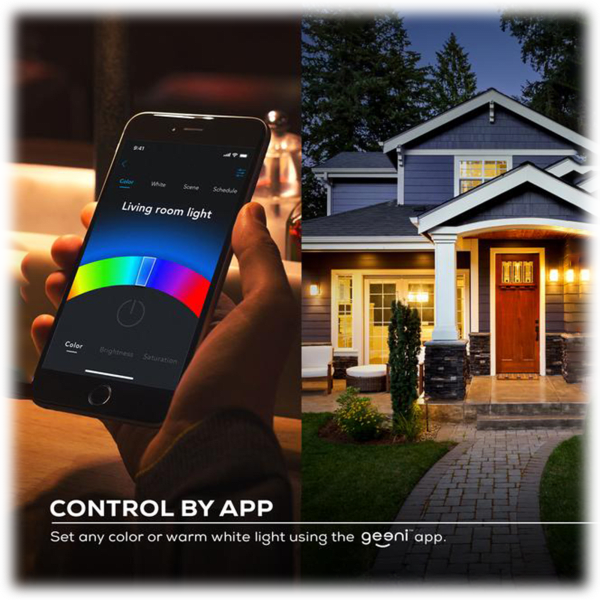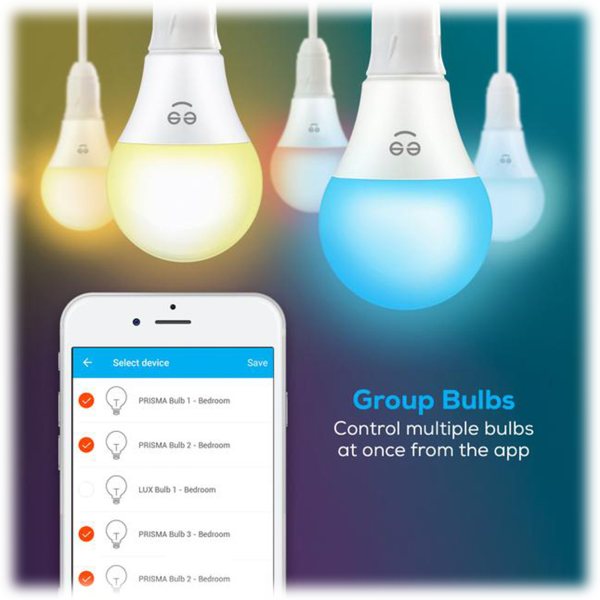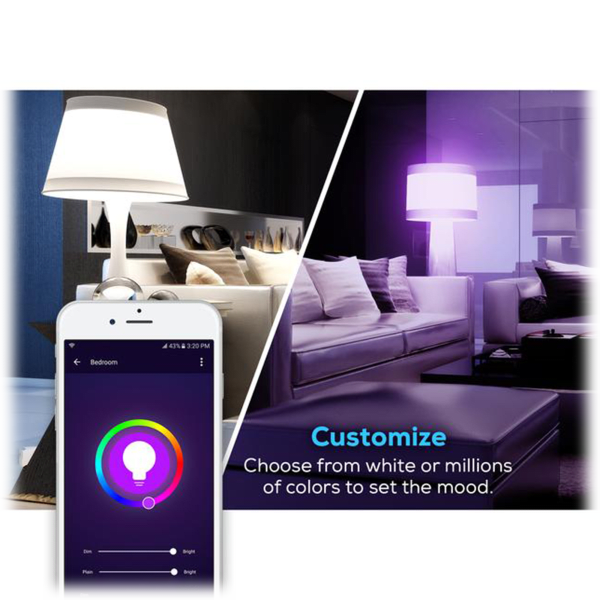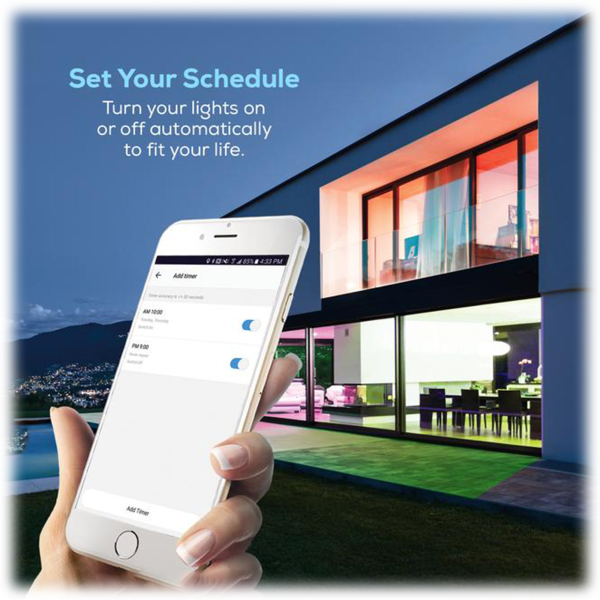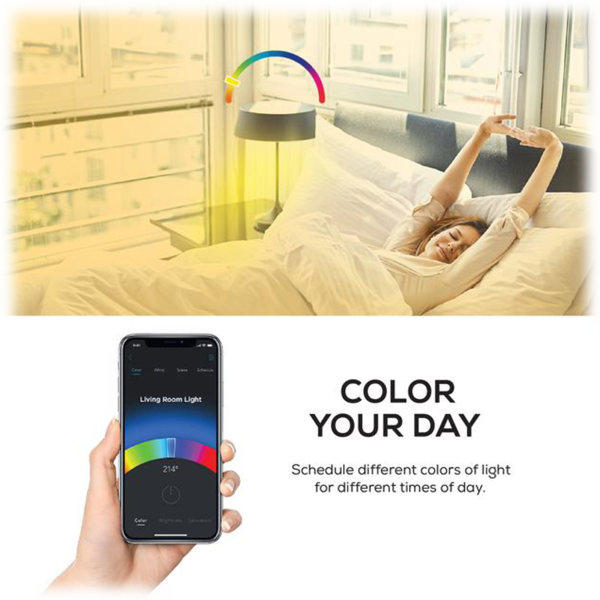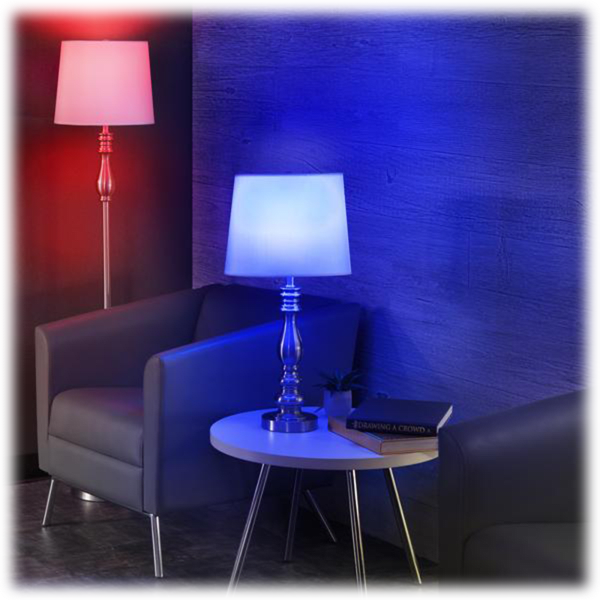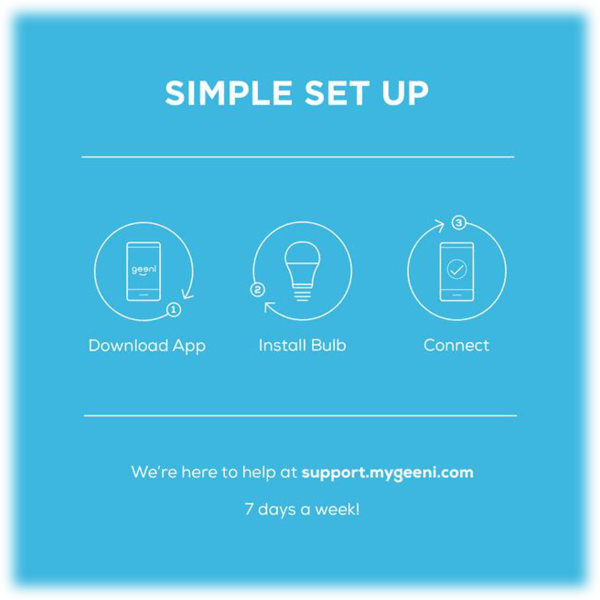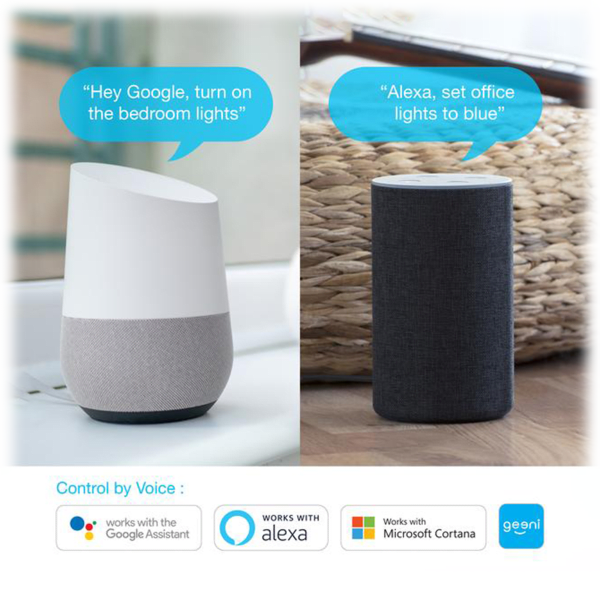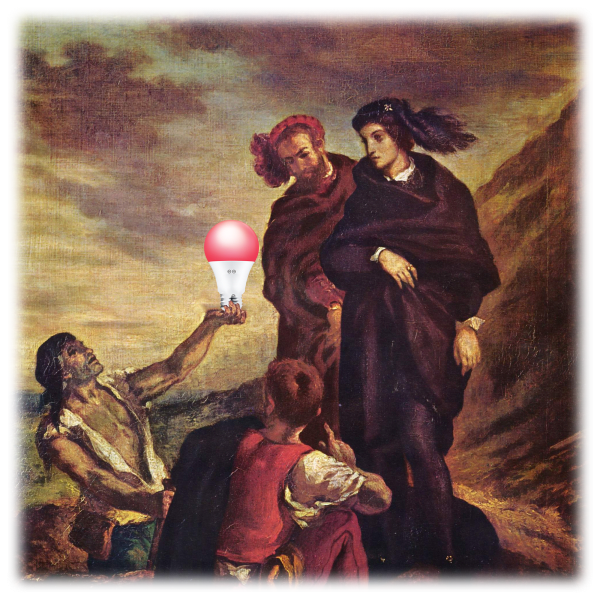 Your Choice Geeni Prisma 1050 lm Color Smart Bulb 4-Pack or 800 lm 2-Pack
Capable of a "millions" of different colors and dimming options
They connect to wi-fi, so you don't need a hub, just an app
But they are compatible with Amazon Alexa, Google Assistant, and Microsoft Cortana
Only 9-watts, but somehow 1050 lumens? That's crazy
Model: GN-BW944-999, GN-BW215-999; the GN stands for "good night" which is what you'll be saying to your old stupid lights
see more product specs
Get Smart
We need to be very clear up front here. These are smart lights, not creative lights. We say this because, often, intelligence and creativity are mistaken for each other, when in fact they are two very different things. And so we've put together a quick rundown highlighting the difference between smart lights like these, and creative lights. Here goes:
These Geeni Smart Lights require no hub. All you need to do is download the app, twist in the bulbs, and you're ready to get started!
Creative lights, on the other hand, do require a hub, preferably a dusty loft in a renovated warehouse or former school building, in which they can live with a number of other creative lights and host "secret shows" by the kinds of bands that have both a harpist and theremin player.
These Geeni Smart Lights achieve their hub-less-ness thanks to their ability to connect to wi-fi!
Creative lights, on the other hand, connect to "the undercurrent of the light condition," attempting to reveal "harsh truths about the world of light" through the use of "found objects, body modification, and modern dance." Or so they claim on their grant applications.
These Geeni Smart Lights can be controlled from anywhere. And if you've got a digital assistant, you're in luck. They're compatible with Amazon Alexa, Google Assistant, and Microsoft Cortana, so you can control them with your voice!
Creative lights, on the other hand, cannot be controlled by you in any way. And, honestly, they really need you to get it through your head that what you call "a nap" is what they consider "a deep meditation on the sorrow of modernity" or "an escape into the dreamlike vision of what our future will hold, transposed upon what it could be."
These Geeni Smart Lights are capable of innumerable colors and dimming options!
Creative lights, on the other hand, are going through a bit of a gray phase right now. And have been going through that same phase for about twelve years. It's kind of a real downer.
Anyway, hope this helps set the record straight: these are smart bulbs, not to be confused with creative bulbs.