VMP Sidedeal IRK Reveal Thread
16
The VMP Sidedeal IRK hath arrived, and it's a good one!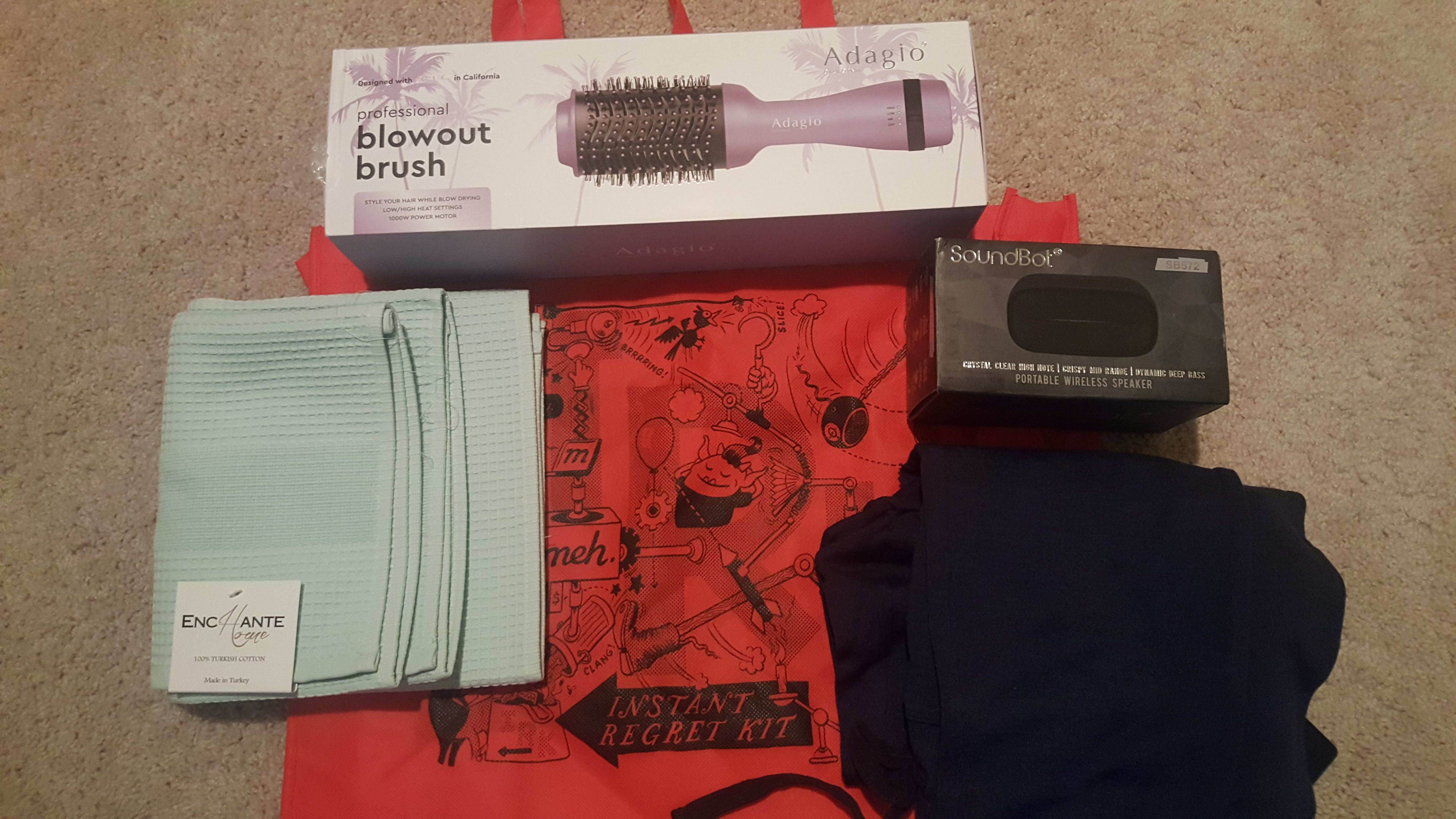 Blowout brush - I've been wanting to try this
Turkish kitchen towels – in a great color
Soundbot speaker - I may actually use this
Black sweatpants – WFH approved
Red IRK bag – can't have too many of these
No broken mugs! No DOA drones! No Palm tie downs! What is happening??!!
Thanks so much, Meh! And for the rest of you VMP suckers, may the odds be ever in your favor.