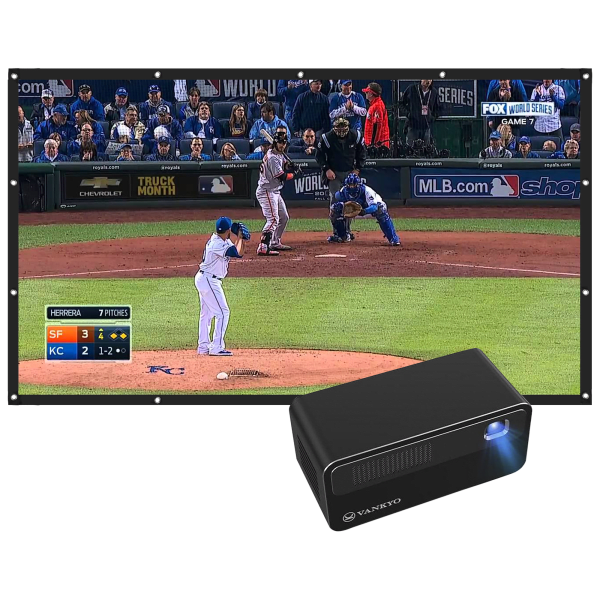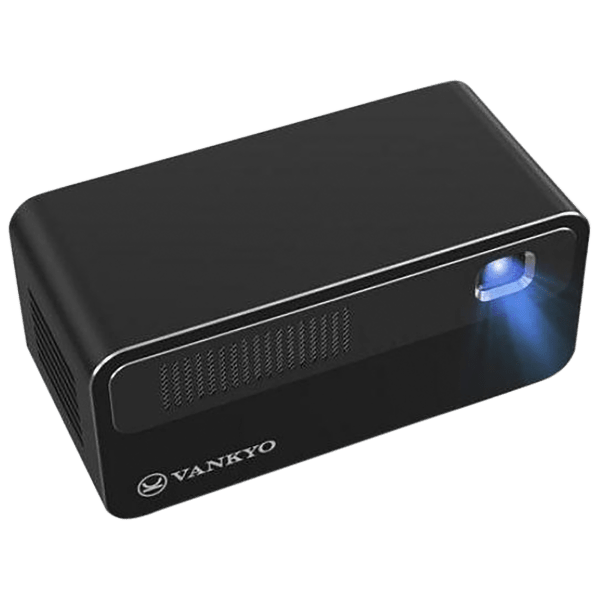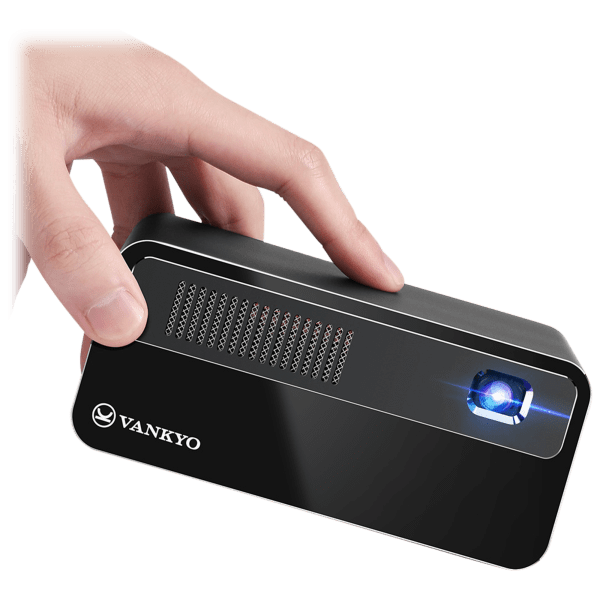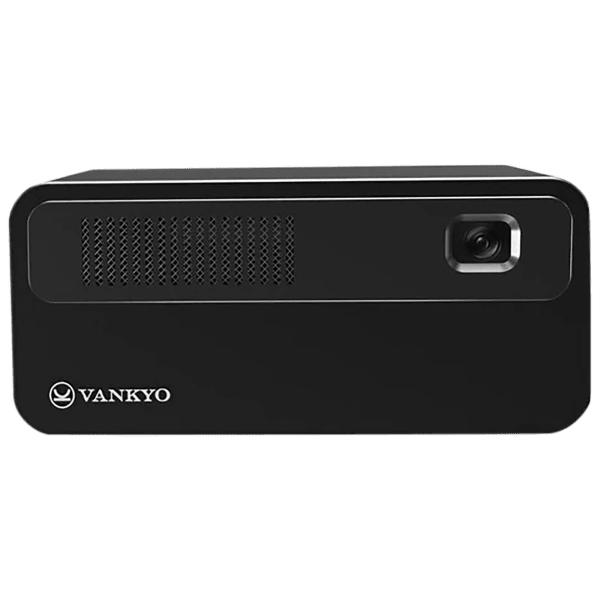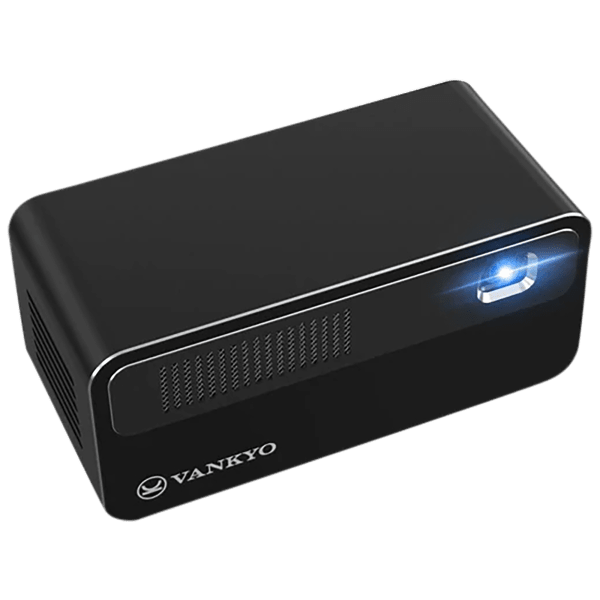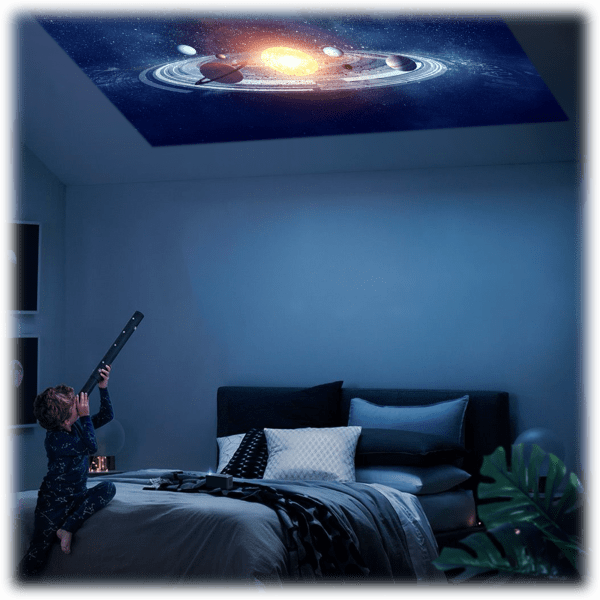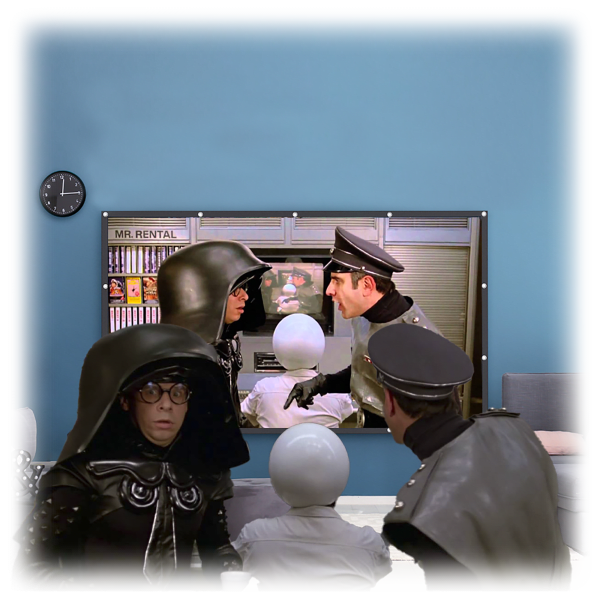 Vankyo GO300 Mini Portable DLP Wi-Fi Portable Projector with 120" Screen
This thing is small (9" x 6" x 3") but packs a punch!
On-board 7000mAh battery gives you around 2 hours of playtime without a power source
Android OS with Google Play store allows you to download apps like YouTube & Netflix
You can also mirror content from your phone via Wi-Fi, or plug in your HDMI streaming stick
On-board 7000mAh battery gives you around 2 hours of playtime without a power source
Comes with a 120-inch screen!
Favorite classic novella: The Strange Case of Dr Pro-jekyll-tor and Mr Hyde
see more product specs
Projection Made Portable
What's great about this projector is that it's tiny and portable. That means you can easily set it up anywhere, connect it to the wifi, and stream from YouTube, Netflix, or a number of other services.
Or, you can use Bluetooth to connect to a nearby device. This is the way I would use it personally. Because my films aren't on any of the usual streaming outlets. You see, I'm a conceptual video artist.
Yes, my projects have been screened at prestigious festivals around the world, but not everyone can afford the tickets and airfare required to attend those. So, with this portable Vankyo projector, I'll finally be able to bring my work to the masses.
For example, I could bring it to a party, along with the included screen, and show my famous piece The Wall. No, it has nothing to do with Pink Floyd. Its title is very literal. The piece is ten hours long and is comprised of a single shot of a wall in my studio. The art critic Claude Terrin said about it: "You go to the theater hoping to escape into another reality, to see the world expand before you, but you are instead trapped with yourself."
In that last part, he's referring to the feeling one experiences while watching the film, and also the viewing arrangement. Traditionally, only one person is allowed in a theater to view The Wall at a time, and the doors are locked for the ten-hour duration. This solo-viewing aspect would be hard to pull off at a party. But I bet I could push some couches around to pen people in.
My other famous video that I'd love to bring around with me would be The Ceiling. Like The Wall, it is ten hours long. Like The Wall, it is a single shot. Unlike The Wall, it is not of a wall. Instead, I pointed my camera at the ceiling. When I first showed it, it was so convincing that a few people imagined they were lying down and attempted to "roll over," thus tumbling out of their seats. Others fell asleep, which again, I credit to how well made the project is. After all, when do we most often stare at the ceiling but when we are in bed, trying to get some rest?
Anyway, what were we talking about? Oh, right. This ultra-portable Vankyo projector! It is certainly a wonderful piece of equipment that I will be using soon.
But right now, I've got work to do. I'm in the middle of a new project called The Floor. It's about… well, I won't spoil it.