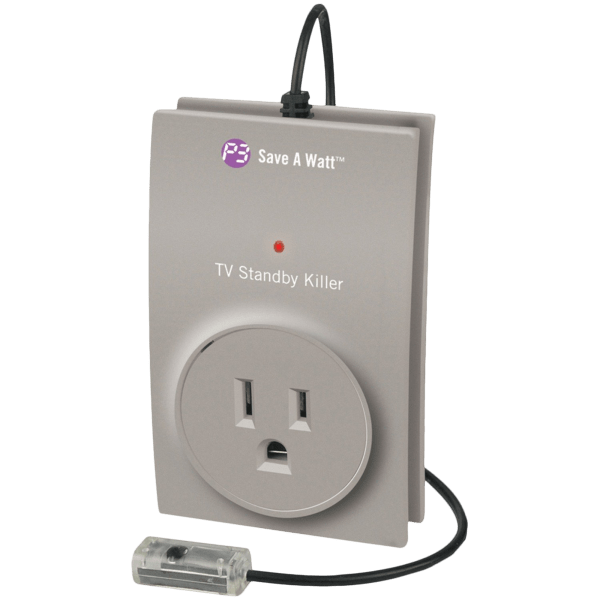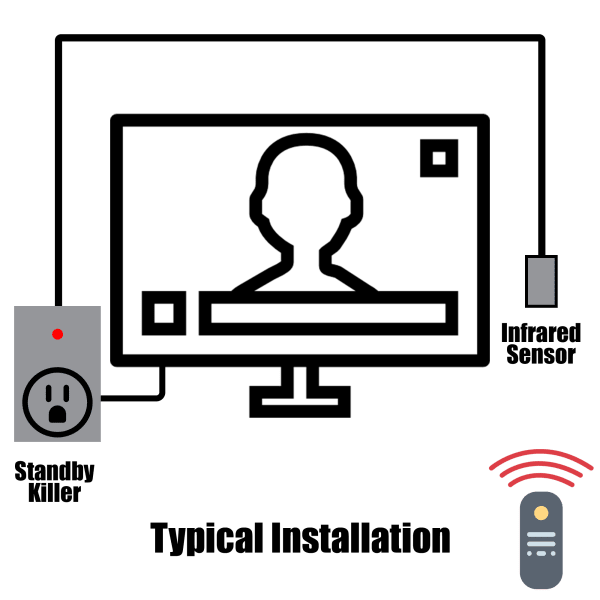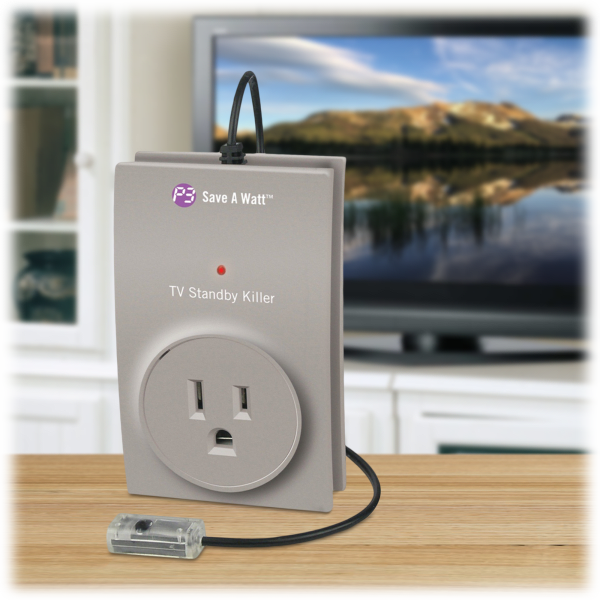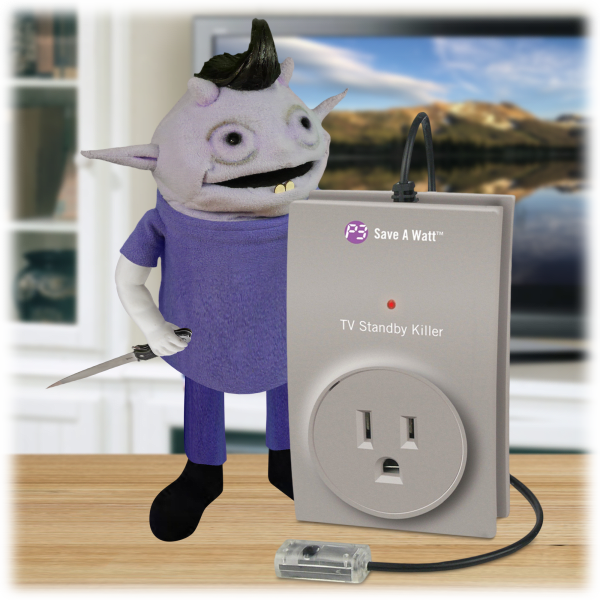 TV Power Saver
Did you know your TV still uses electricity when you think it's "off"?
We hate to punish attentiveness, but your TV should really just chill.
These make it so that your TV will be truly turned off. No standby mode here.
And this works with your remote: once you set it up, when you click power off on your remote, it triggers this and really turns your TV off (and on)
It's the rare example of when something being "a real turn-off" is actually a good thing.
Model: P4150. There's something so refreshing about this model number. It's not trying too hard, or trying too hard not to try. Good, simple, wholesome. (Maybe we should get out for a bit, if this is how we're thinking about model numbers.)
see more product specs
Save Some Energy For A Good Adventure Story
Dearest Rodrigo,
In your reply to my last letter, you expressed doubts about my potential employment by the elusive figure known only as M. And, just like the time when we had a differing opinion of how to solve the riddle involving Himalayan moth migration in order to be admitted to the secret club inside of a pyramid made entirely of platinum, I must admit: you were right.
After further vague discussions of the job he had for me, M finally summoned me to his chateau. It was easy enough to get there. There was only one naval vessel to sneak onto and just two zip lines. And you know what we adventurers say: Any less than two naval vessels and three zip lines is a dream!
When I arrived, though, things grew more complicated. Immediately upon entering through the chateau's ornate double-doors, henchmen seized me and tied me to a chair. M came down the granite staircase, at which point I saw his face for the first time (very handsome, aside from the x-shaped scar above his left eye). He began to ask me many questions about a woman named Cecilia who'd gone missing. I quickly came to understand that Cecilia was his lover, and, when he showed me a photograph, that Cecilia was also Fiona–my own lover at one time and current enemy, given that she'd tried to kill me after I dispatched her true lover and my even greater enemy, Sir Oliver, in an avalanche. I also learned that she is no longer merely in cahoots with the podiatrist-turned-tormenter, Dr. Green, but also someone who trains dogs.
This final realization came when a pack of well-trained attack dogs swarmed into the chateau. They quickly neutralized the henchmen and had designs on M and me when I remembered the ancient whistling technique you taught me that mentally returns all dogs to puppyhood. I inhaled, and released the note through my lips, and suddenly M was not being mauled but instead playfully pounced upon and licked.
Needless to say, after that he was indebted to me, and once we cleared up the misunderstanding concerning Fiona–or Cecilia–we became fast friends. The only thing I don't understand is this: her motives for my destruction are clear enough, but why did she also seek to eliminate M?
This is a question I've pondered often these past several days while enjoying a free extended stay at M's private spa in the Netherlands (a way of apologizing, he said, for misjudging me). One thing that is thankfully not on my mind while I'm away: my electricity bill back at home! Thanks to my Save-a-Watt Power Saving TV Standby Killer, I don't need to worry about my television wasting a lot of energy by remaining unnecessarily in standby mode!
I'd recommend you buy one yourself, Rodrigo, but then I remember what you always say: "Why watch a screen when you can read the wind?" I'm still not entirely sure what that means, but it sounds very nice!
Until our next great adventure,
Gleg Tamperhorn