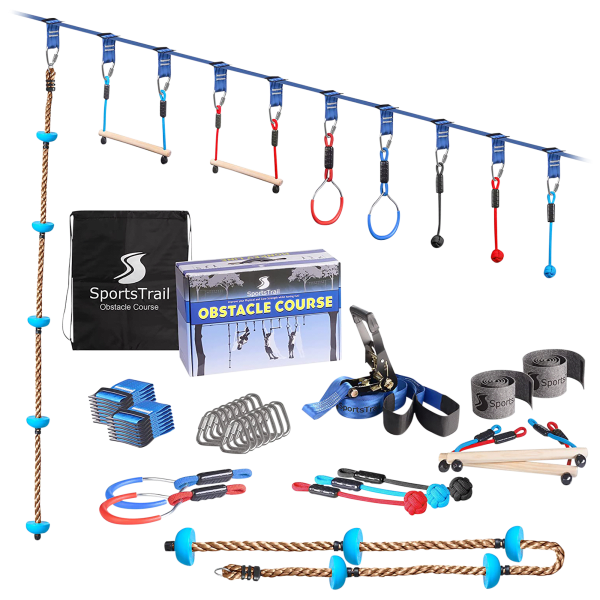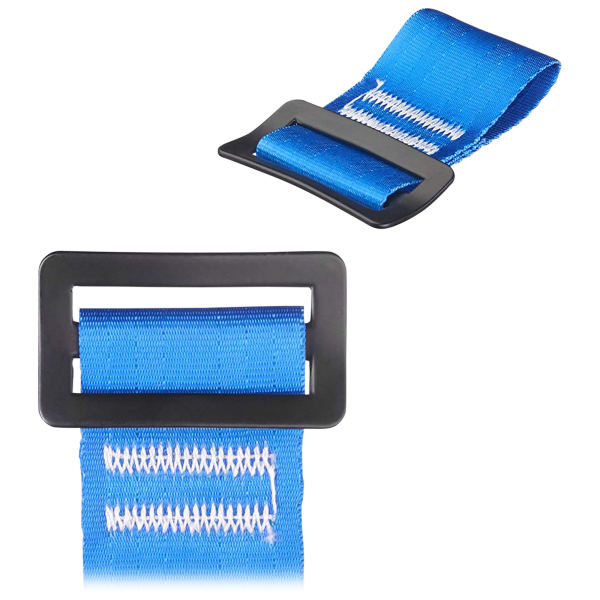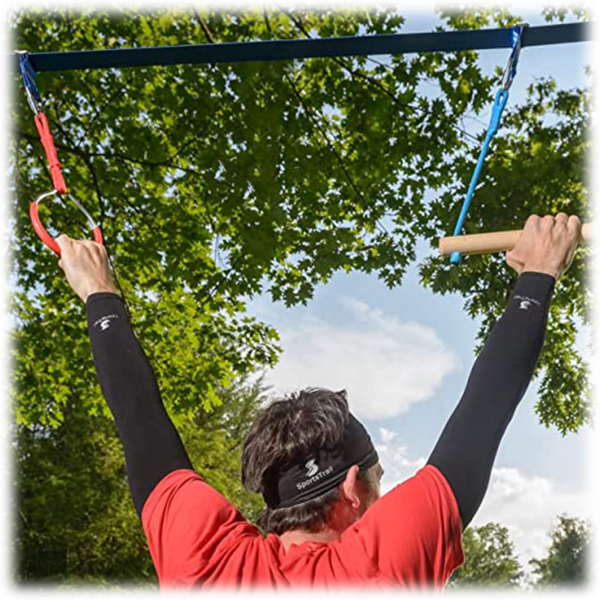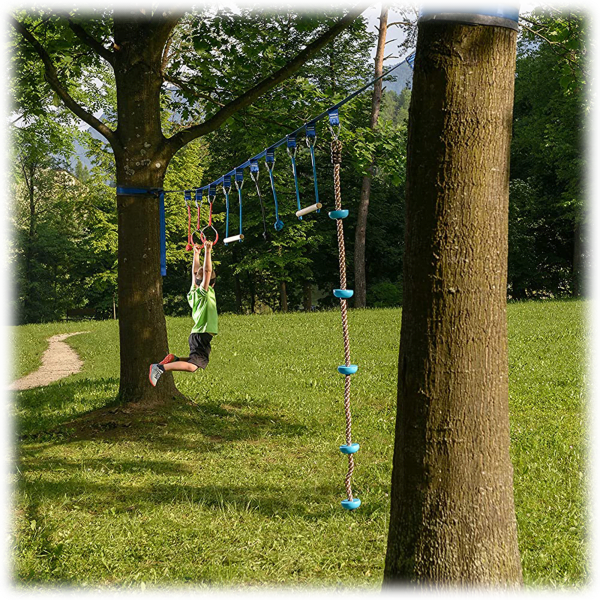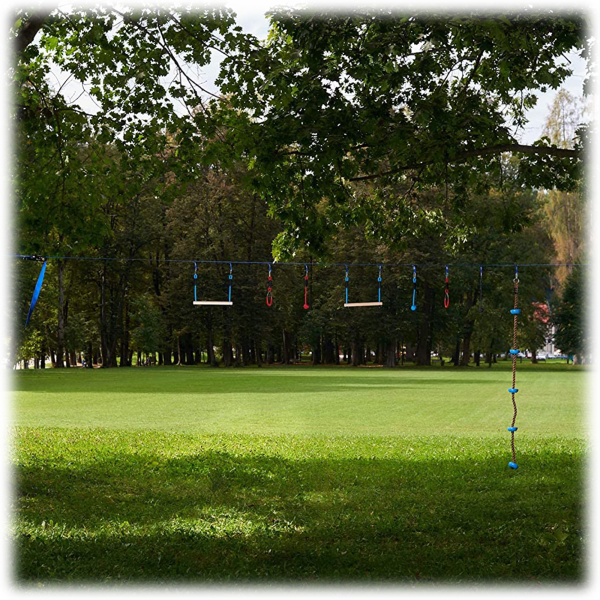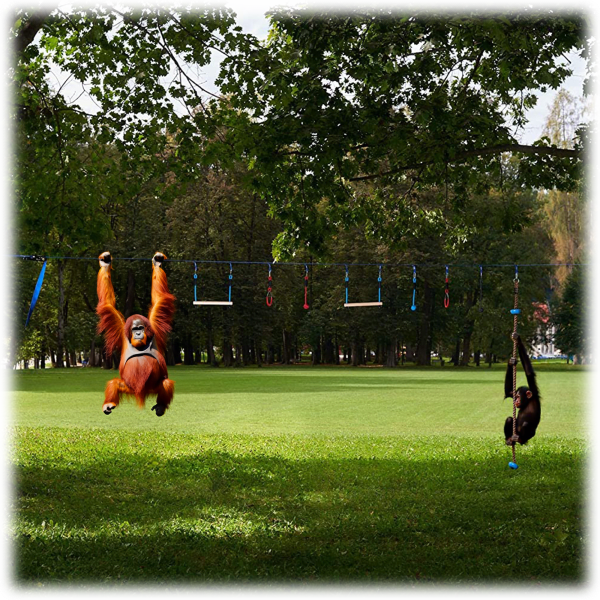 SportsTrail Ninja Warrior Obstacle Course
Because life doesn't make getting from point A to point B hard enough
42'x2" slackline webbing and 8'x2" ratchet webbing that can hold up to 440lbs
Rubberized grips
Easy to set up
Can it make a margarita: No, and honestly, if you have a few margs, maybe don't try and play on this thing
see more product specs
Let's Get Physical
Here's all the stuff you get in this obstacle course: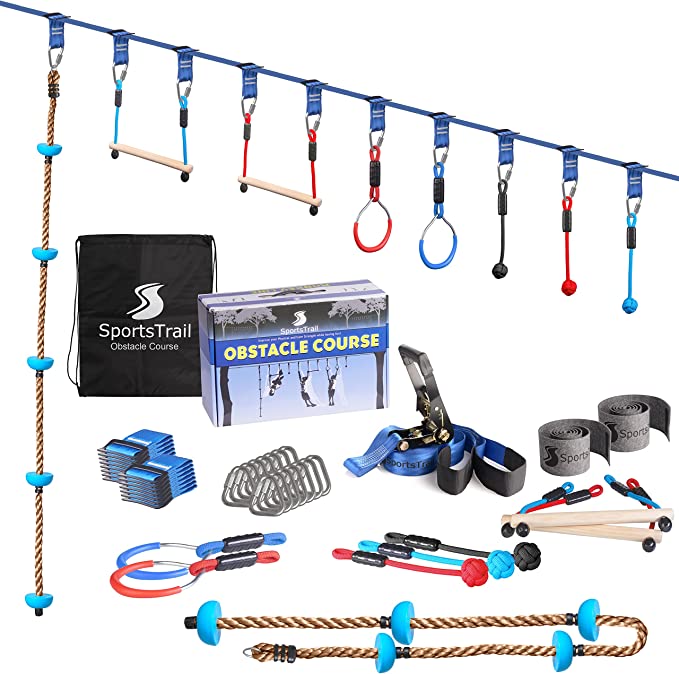 And here's all the stuff again but labeled: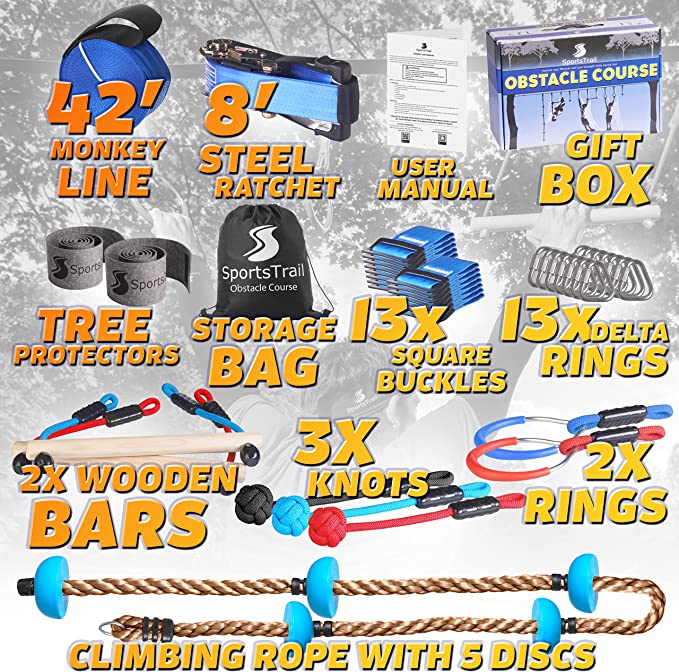 We put this all here because it's really a product that sells itself better with visuals than with words.
Now, there are a few things we can tell you: it's made from 42'x2" slackline webbing and 8'x2" ratchet webbing that can hold up to 440 lbs. It features steel ratchet and rubberized grips. And it's easy to set up.
In other words, it's a super cool addition to your yard this summer and would be a great way to have a little fun and work out at the same time, whether you're a child or a full-grown adult.
We do want to make one thing clear, though: these obstacles are all designed to test your physical limits. If you want to test your mental limits, you will have to supply a few extra obstacles of your own. Here are some we'd recommend:
A computer on which you must fill out an online job application that requires you to upload a resume and provide your education and employment history.

A recreation of a supermarket checkout area in which three lanes are open. In the first is an older woman buying roughly two months' worth of provisions. In the second is an older man buying only a few items but having some coupon and/or credit-card-chip-related issues. The third is a self-checkout, but you're buying wine, so you know it'll take the attendant roughly 45 minutes to show up and check your ID.

A zipper merge in which the driver to your left does not understand the my-turn-your-turn nature of it all.
Although, now that we're thinking about it, this would be pretty pricy. You'd need cars and a computer and shopping carts and cash registers and a bunch of people and–
You know what? Maybe just buy the physical obstacle course and let life be your mental obstacle course.