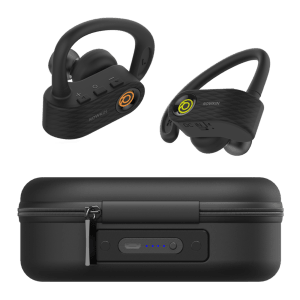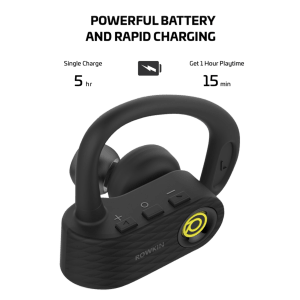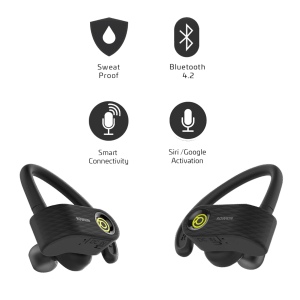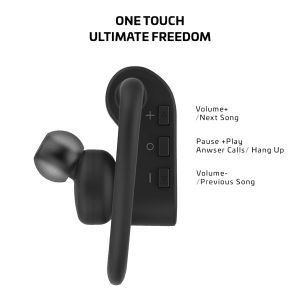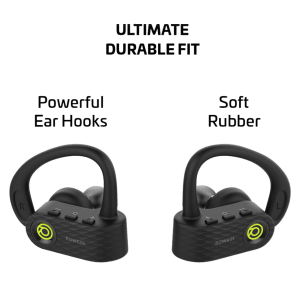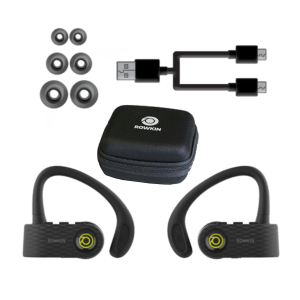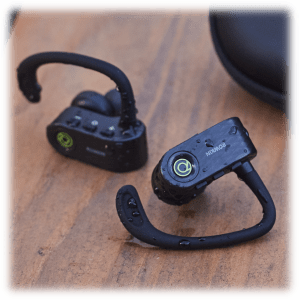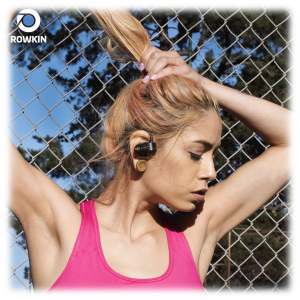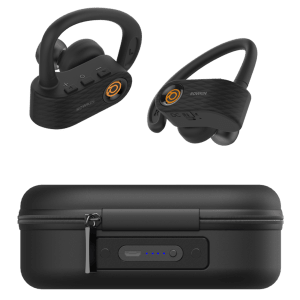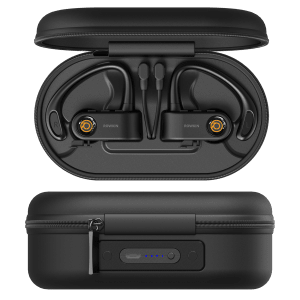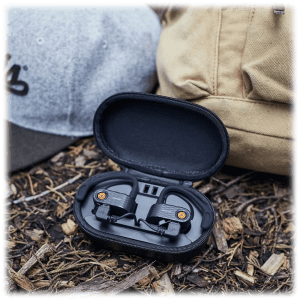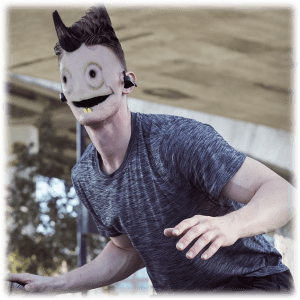 Rowkin Surge Wireless Sport Earbuds
Rowkin! It's a name you know (if you shop on Meh)!
Sweat-proof and water-resistant making them great for sports and also being someone who does any physical labor in the summer.
True wireless, 25 hours of total play/talk time (for Charge model), Built-in mic, the usual.
One neat thing about the charge case: if you're in a rush and lacking juice, you can pop the buds in for 10 minutes and that'll earn you an hour of listening/talking.
If your preferred sport is drinking, head over to Mediocritee and check out this week's designs!
Model: 43237-203188. But, in honor of the NBA finals, let's say it's actually SURG3-184K4.
see more product specs
Rugged Buds
This all seems real simple, right? We see that they're true wireless earbuds and we understand that the buds are connected by nothing but air. And we see the word "Sport" in the name and read that they "feature an IPX5 WaterSafe coating, making them sweat-proof and water-resistant," and we think, Oh, okay, cool. These are some earbuds that I can wear to the gym or out on a run without worrying that they're going to short circuit.
Then we see the product photos, and, well… why don't you just take a look: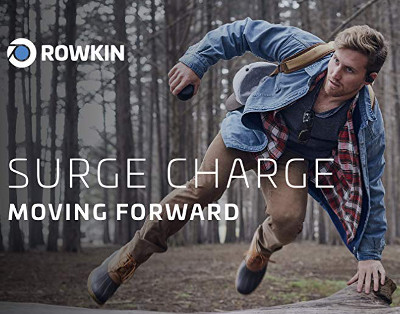 Like, what is happening here? Is he jumping over that log? Or body-shaming it? Also, he's wearing a pair of pants and about 6 shirts; maybe he should put the charging case in one of his pockets rather than holding it, right?
But most of all, we wondered, why is this the image they decided to use to highlight a pair of earbuds best suited to athletic pursuits? Which, in turn, made us rethink the kinds of "sports" these earbuds might be good for. Here are a few we came up with:
Collecting beautiful pieces of driftwood that have washed up on the stony banks of a river while staring pensively into the middle distance on an overcast morning.

Skipping rocks upon a spring-fed lake at the summit of a mountain, your mouth forming a slight grin as you think, once again, about the beauty of wild horses.

Performing DIY surgery on an injured wolf you found among a copse of trees, chuckling and saying, "Take it easy, big fella," as it snarls while you stitch the clean wound, a look of thanks distant yet present in its bestial eye.

Happening upon the ruins of a long forgotten castle while hiking in the woods and laughing aloud for no one but the birds at the foppish nature of some men, while propping one leg up on a stone in a hyper-masculine way.
That's what we came up with based on that picture. Pitch your own "sports" in the comments, if you want. Otherwise, invest in a pair of these Rowkin Surge Sport Earbuds and prepare to unlock the rugged man who's been inside you all these years.
Or, like, use them on the elliptical or whatever.