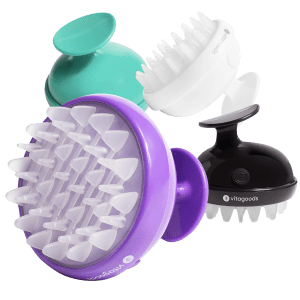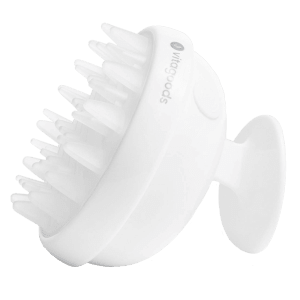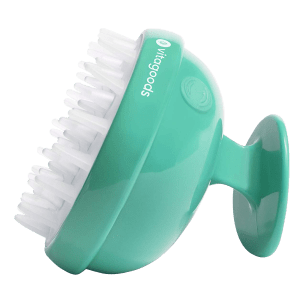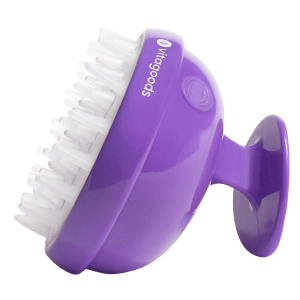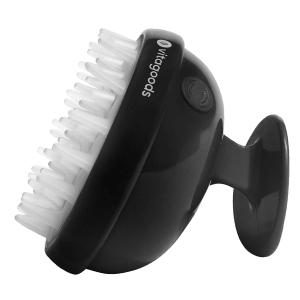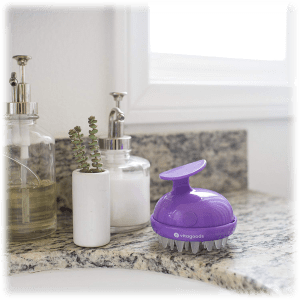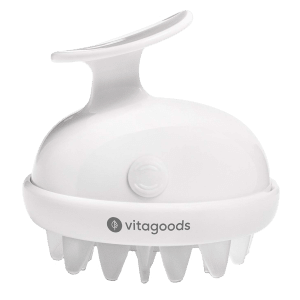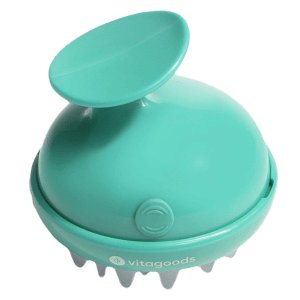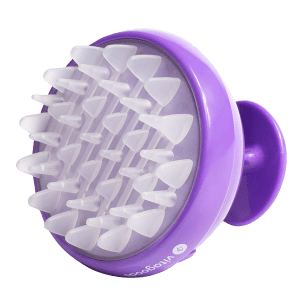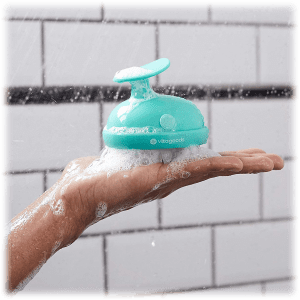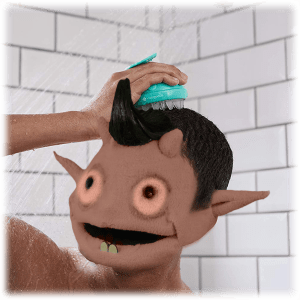 Pick-2-for-Tuesday: Vitagoods Vibrating Scalp Massaging Shampoo Brushes
A 2-pack of giant battery-powered vibra-bugs with only one goal: to conquer mankind… by soothing each human's scalp.
It's not a great plan, but you stand to benefit from it!
Apparently, they also encourage hair growth and scalp health?
You know what we say to that: you had us at "scalp massage."
Build your 2-pack with the following colors: green, purple, white and black.
VG30106. You might think the VG is for Vita-Goods. But it's really for Vitagoods' Goodvitas, which is the company's actual full name.
see more product specs
More Than Massage?
We went over this the last time we sold these, but to reiterate, here goes.
After mentioning that a good scalp massage makes you "you feel super relaxed," the marketing copy for these Vitagoods Scalp Massaging Hair Brushes takes a turn towards more serious claims:
But scalp massage has a number of benefits you may not know about: it increases blood flow to your hair follicles which in turn promotes hair growth, distributes the natural oils of your hair which boosts shine, can help to control or even eliminate dandruff, and of course, gently cleanses and lightly exfoliates the scalp.
And this is annoying to us, because, like, why? Why can't "it relaxes you" be the selling point? Why can't we just have things that are pleasing? Why is it so essential that every product seem so, well, essential?
But it's frustrating on another level, too. Here at Meh, we value creativity. So when we see dubious claims of better-health-through-scalp-massage, our first thought is: That's misleading and unnecessary. But our second thought is: Seriously, that's all you've got? Why not up the ante a little bit, with some real bonkers, totally not true at all stuff?
For example:
Did you know that Vitagoods Massaging Hair Brushes double as dictionaries? All you need to do is keep a dry scalp massager on hand while you're reading. If you come to a word you don't understand, simply apply it to your head, working over your scalp's entirety until you stimulate the part of your brain that innately knows all definitions!

Getting ready to run a 5k? Give your knees a quick Vitagoods massage before the starting shot sounds! It'll loosen the cartilage and sooth your MCL and ACL, thus allowing you speed and agility you never thought possible!

Apply the Vitagoods to your beard and not only will it become thicker and more luscious, but you will become more like a man with a thick luscious beard. Check your closet! Do you ever remember owning that many flannels? Be sure to roll up your sleeves, though, so you don't cover all the cool new tattoos on your ripped (but not weird-body-builder-ripped) arms!
Again, we need to stress none of the above 3 points are true. And that's on purpose. Because you shouldn't need some weird pseudo-scientific reason to buy scalp massagers. You should just know that scalp massages are great!