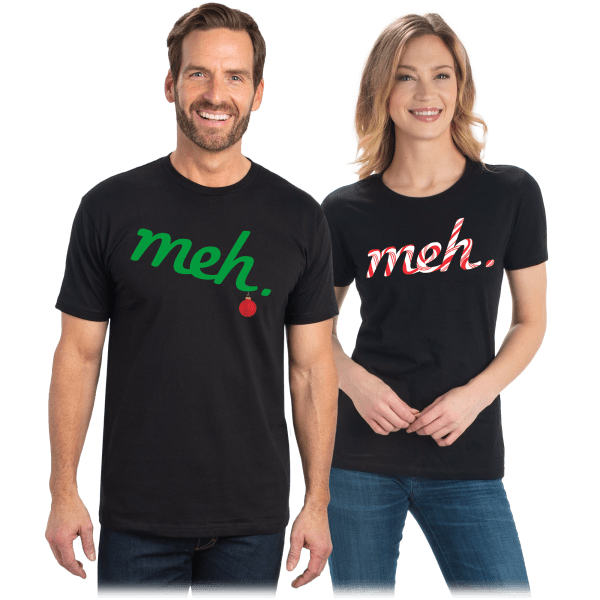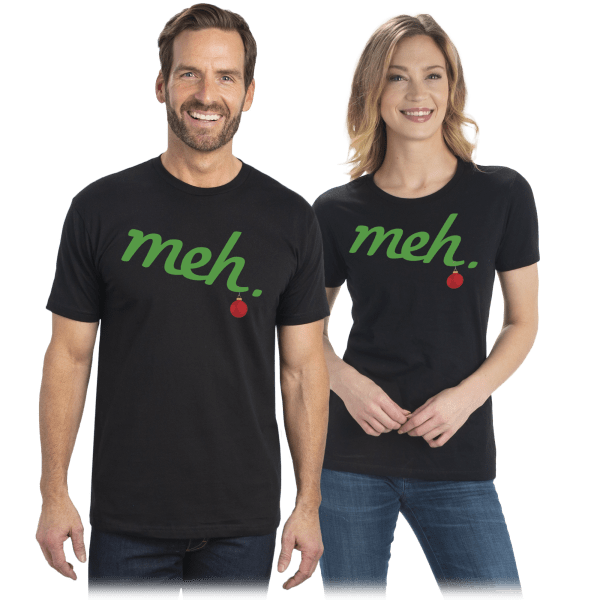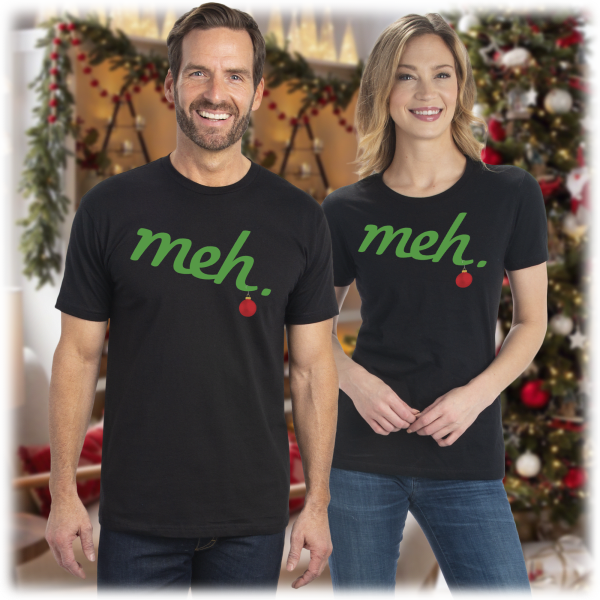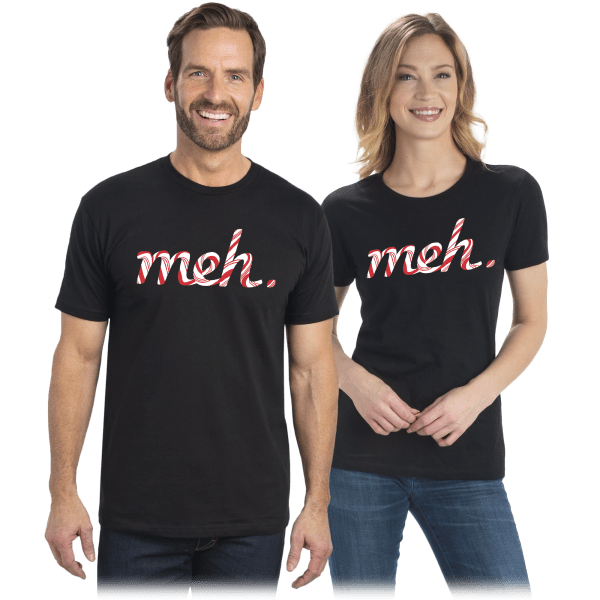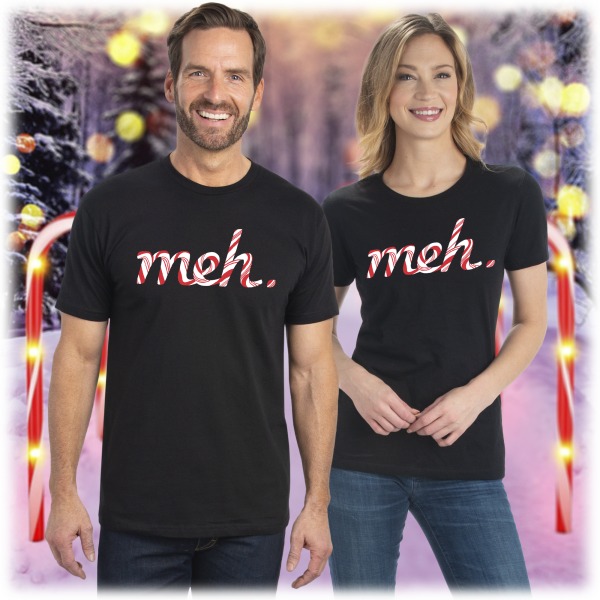 Holiday Theme Meh Logo Tees
We can't promise our shirts will arrive in time for Christmas, but you'll most definitely have them next year
Bring in the holidays (next year), and indicate your enthusiasm for them
All while also advertising for us
Everyone have a Happy Holidays!
see more product specs

Gifts and Gift Alternatives: a Meh-rathon
You could give this as a gift. OR! You could give a ziplock bag of air from the top of K2.