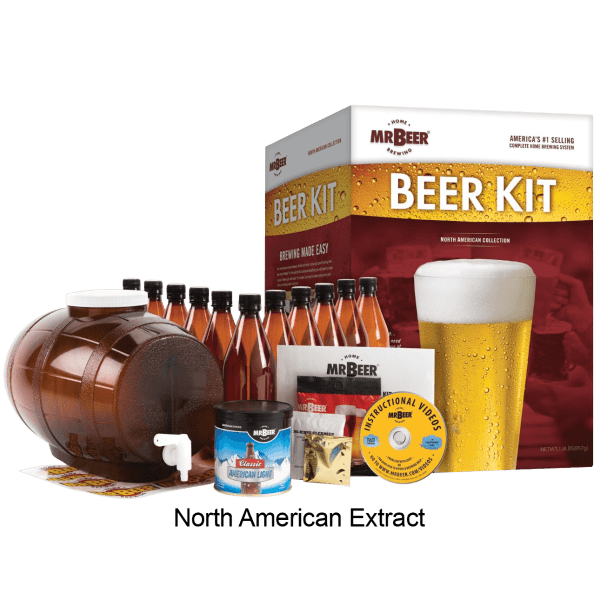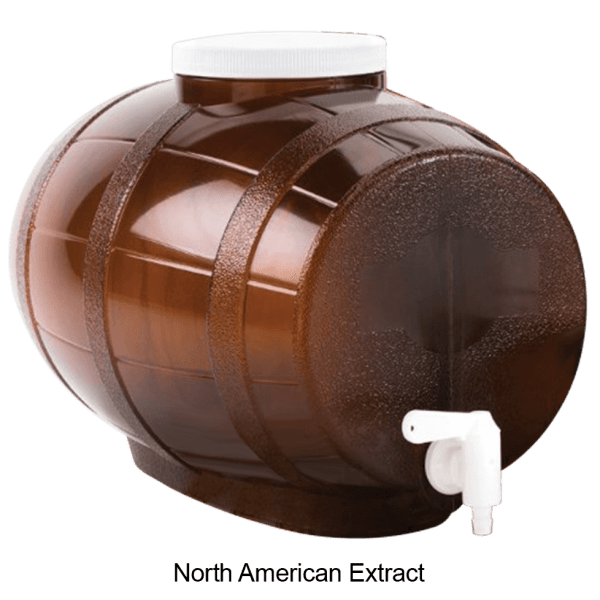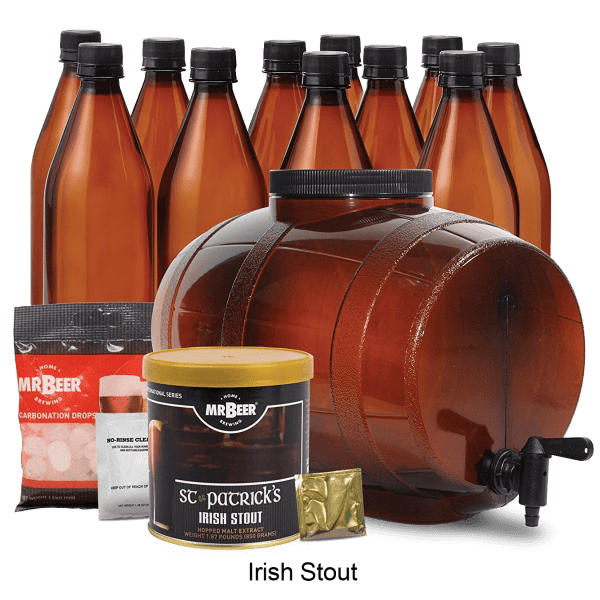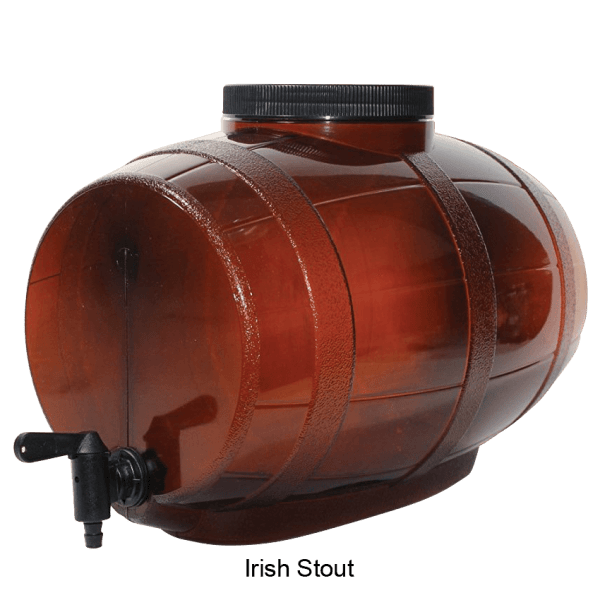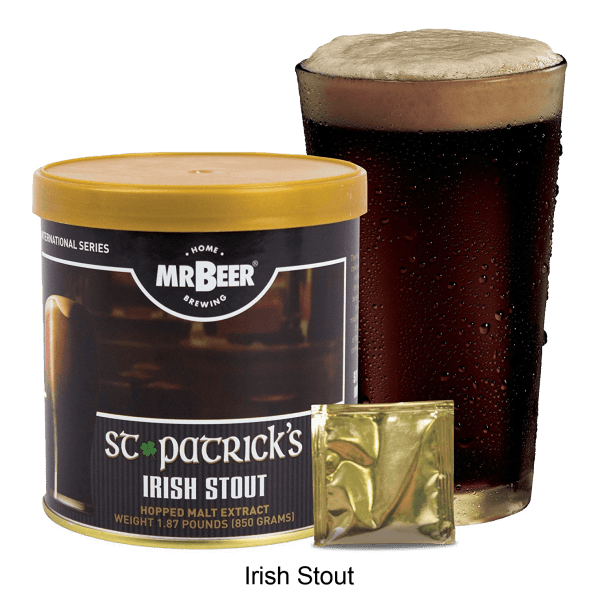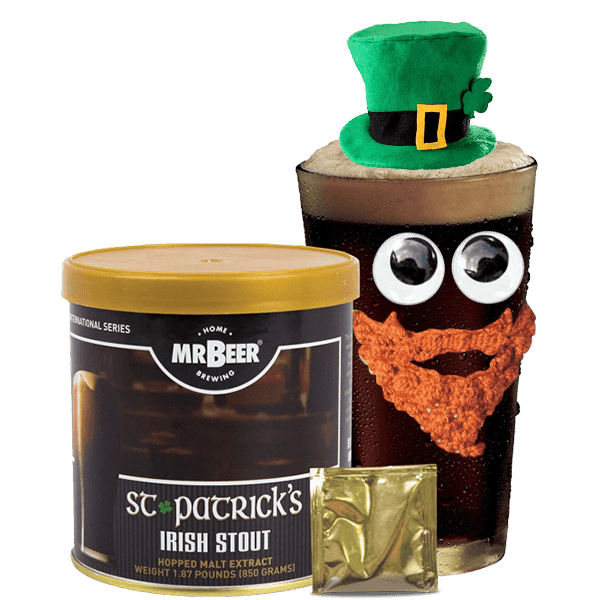 Mr. Beer Homebrewing Kit
A complete beginner homebrew kit for the budding Sam Adams, Adolphus Busch, or Duffman in you
Includes a two-gallon fermenting keg with tap, eleven 25-oz. bottles, carbonation drops, brewing yeast, and your choice of Irish Stout or Classic American Light flavor extract, depending on what shade of beer you like (that link can take you down a pretty deep rabbit hole, in case you don't feel like working today)
BYO water bro
Refills for other styles and flavors are about thirteen bucks to make two freaking gallons of beer
Model: 20950, 20977 (postal codes for Kizilcabölük, Turkey and Malmö, Sweden: that's a lot of umlauts for two postal codes)
see more product specs
Definitely fun. Probably drinkable.
Look, if brewing beer were easy, you'd already be doing it. There's nothing simple about wrangling yeast, water, malt, and hops into something that delights the palate and blurs the mind. Expert brewing requires the precision of a scientist, the instinct of an artist, the faith of an alchemist, and the liver of a boozehound.
That's why it's such a miracle that, on our very first try with this Mr. Beer kit, we not only had fun, we produced something…
…enh, drinkable. More or less. You can see it in the video up there to the right.
Our guest tasters served up their reviews the way we served up the Irish stout: lukewarm. There was no vomiting, on camera or off. Nobody broke out in hives. We just didn't produce an exquisite example of the brewer's art. We "only" made beer. The first time we ever tried to make beer. And in our defense, our brewing process was optimized for camera angles, not quality control.
If you want to learn to make canoes, you're crushing it if your first one floats. If you're learning piano for the first time, "Chopsticks" is a triumph. And if you can drink your first attempt at beer, then your Mr. Beer kit did its job.
Would it have been worse if we had tried to make beer from scratch, by assembling our own rig and ingredients? Well, we've never tried. But we've known a lot of people who have: people far more dedicated and careful than we are, people who turned into fine homebrewers. And their first batches had a lot more "miss" than "hit".
If your aim is to brew something that would have won the Gold Medal at the Würzburg Beer Festival of 1857, you know Mr. Beer is only the beginning. If you'd be satisfied just to have fun brewing something drinkable and see how it goes from there, you can see how it goes in the video.