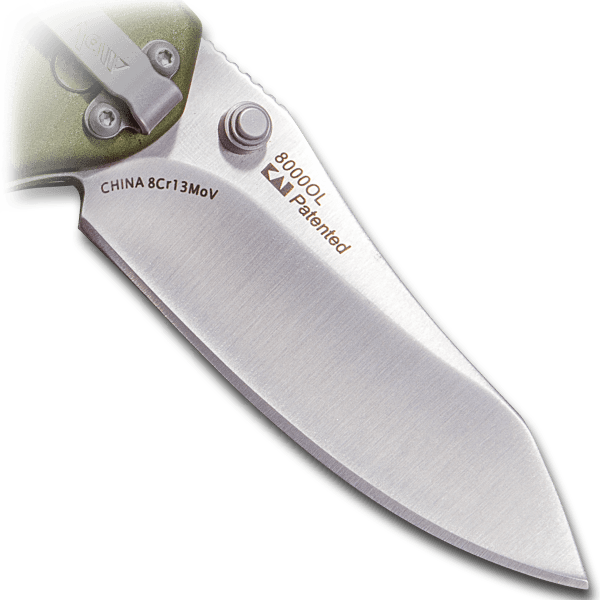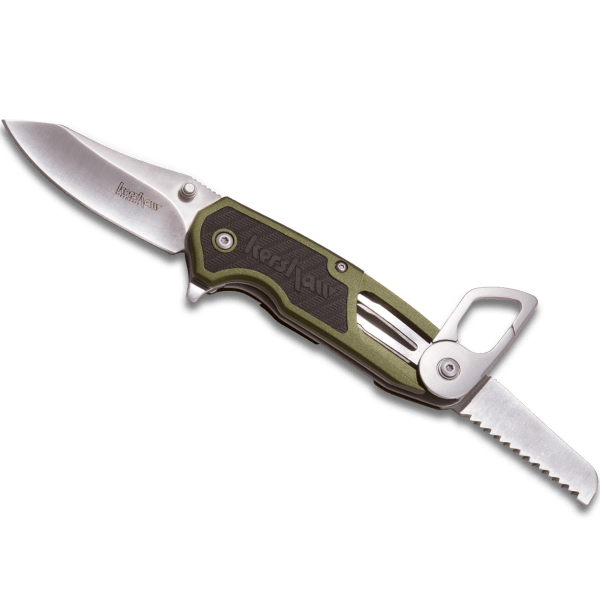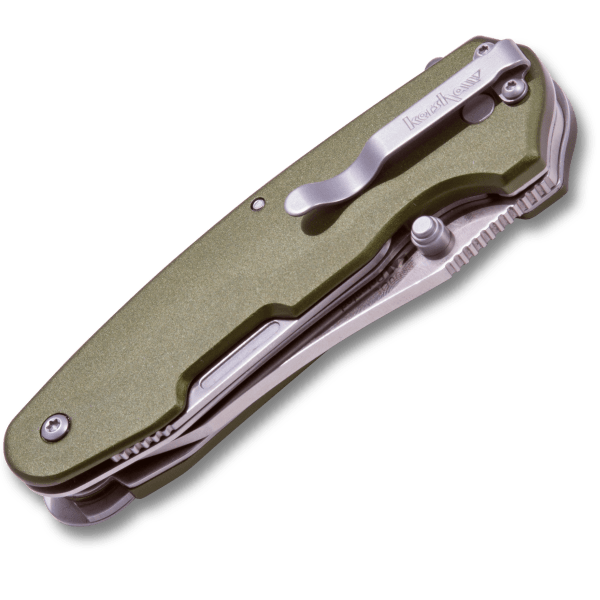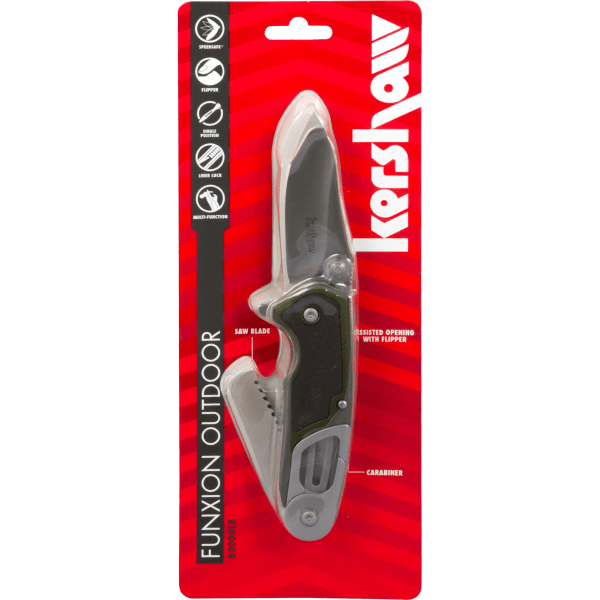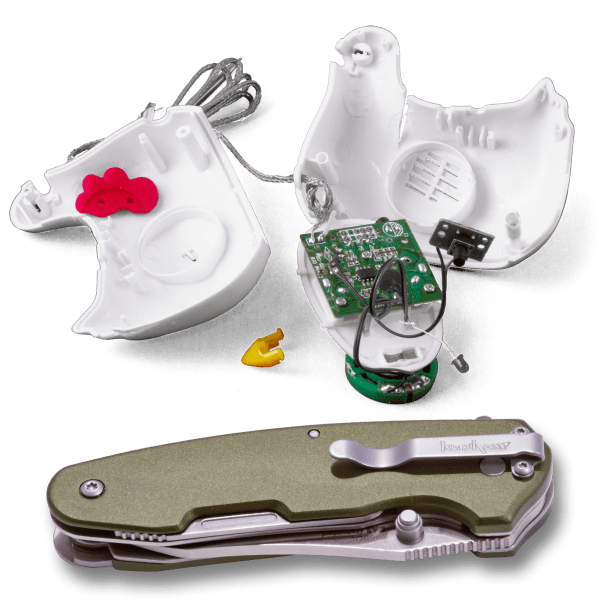 Kershaw Funxion Outdoor Knife with Saw Blade
Model: 8000OL
Made of that 8Cr13MoV stuff
Multi-function EDC knife with additional saw blade
SpeedSafe assisted opening
Deep-carry pocket clip
We hope all this means something to you knife guys
see more product specs
8Cr13MoV is why you don't let engineers name things.
Guys, guys, guys. You're fantastic at making the steel. You got that part of it locked down, no problem. If I needed something forged or smelted or whatever you guys call what you do, you're the first ones I would turn to.
But when it comes to naming the steel, well… "8Cr13MoV"? No, guys. Just no. I'm falling asleep before I even get to that lowercase R. Your public doesn't want to read chemical formulas or whatever "8Cr13MoV" is, if you'll excuse my complete lack of interest. Your public wants inspiration! Action! Drama! Emotion! They want a name they can have a cold beer with, and have hot sex with, and conquer the savage jungle with, all at the same time. "8Cr13MoV" sounds like R2-D2's cousin-in-law who went into insurance instead of saving the universe.
And if the rubes don't catch a nice whiff off that name, they'll never sniff your SpeedSafe assisted opening, the handy saw blade, or any of that other sizzle you're selling. Let me just bounce some steel off of you and see what sticks. Here, free of charge, are some names that give people what they want from their steel:
GigundaSteel
Steel Supreme
Steel Prime
Three Kittens In A Basket Steel
No, Wait, Four Kittens, I Didn't See That Brown One Down There Steel
Daxx Steel, Undercover Quarterback
All-Beef Steel
Taylor Steel's 198Steel Feat. The Hit Single "Steel It Off"
Your Religion Is The Only True One Steel
Beer Steel
Steel Degrasse Tyson