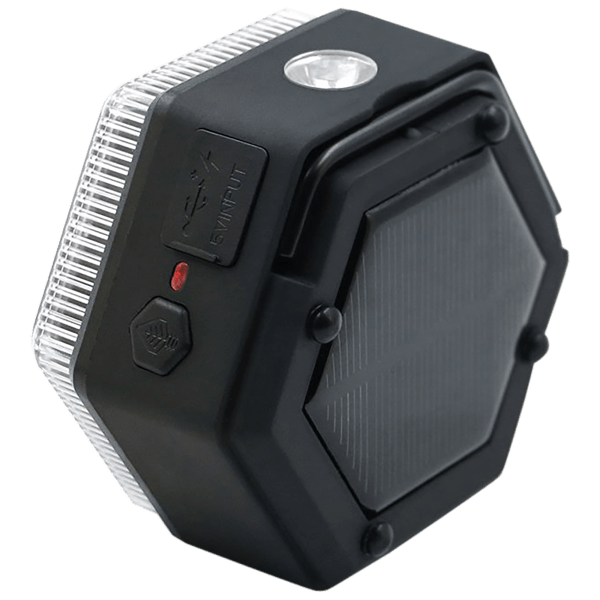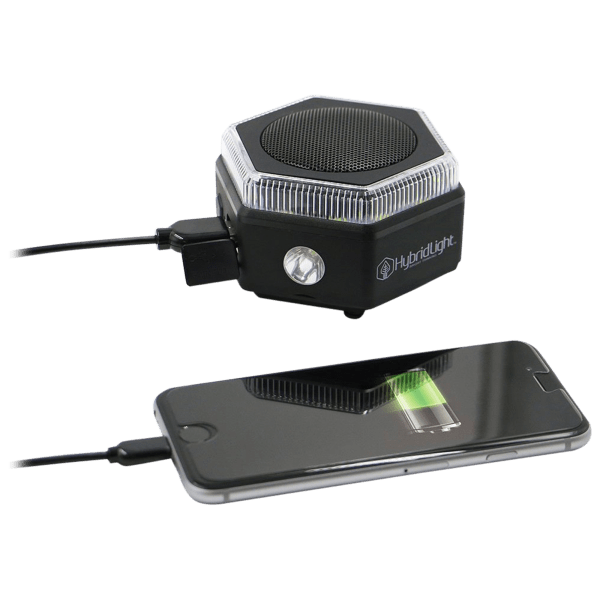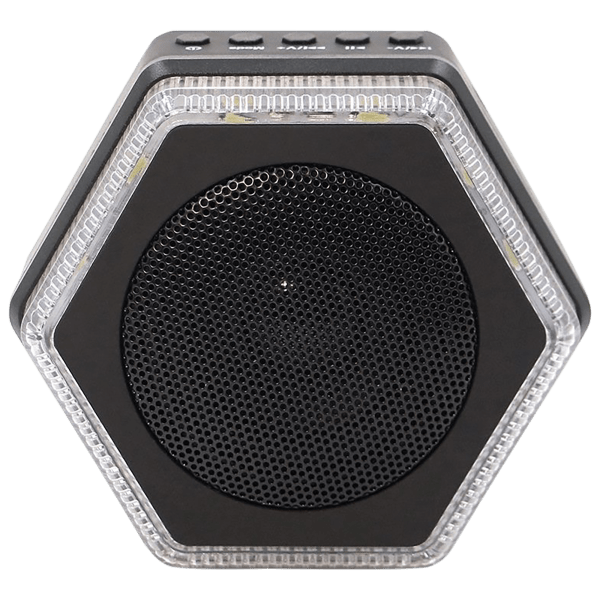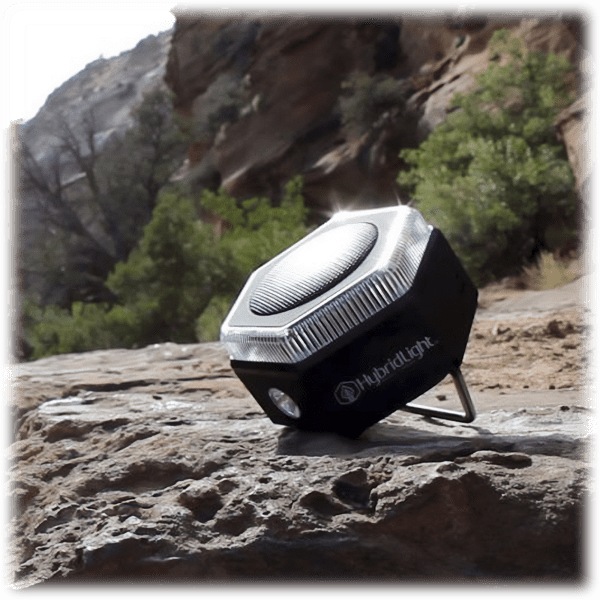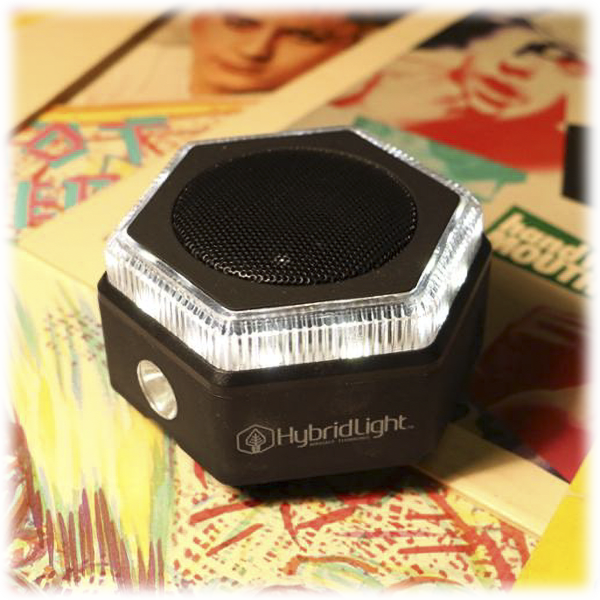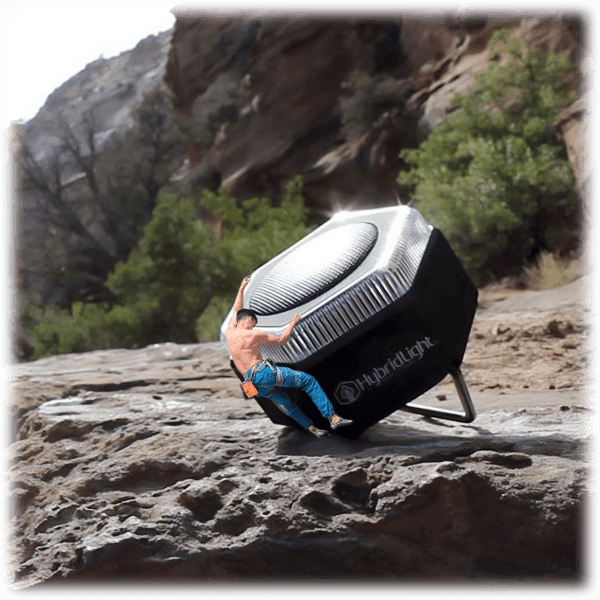 Hybridlight HEX Bluetooth Speaker, FM Radio, Lantern, Flashlight & Charger
Handy Bluetooth speaker that does so so so much more
On top of streaming music from your device, it's got FM radio, it's a lantern, it's a flashlight, it's a power bank, and it's even got a hook to hang it from something, or use it as a kickstand
Oh, did we also mention you can charge it up via the sun… THE SUN
Fewer "virtual assistant" features and more "save your ass" features
Plus a Micro SD reader for some reason!
And it's got AUX in, because of course it does
Model: H1T5-TH3-F4N
see more product specs
Ready for anything
This thing will charge your phone in a pinch. It will charge your phone and it's also a lantern with a flashlight setting. And an FM radio so you can get over-the-air local updates if there's ever a hurricane or a zombie situation or something like that. Oh and a Micro SD reader in case you're in a very specific situation where that saves the day.
This is a great little emergency device, is what we're saying. It's the kind of thing that should really ride around with you in the car or at least sit on a shelf in the basement in case things go sideways and you're holed up without electricity, internet or Micro SD readers.
Of course, as a company that sells things like this from time to time, we know that nobody really wants to buy something that does all that. That's true even as we all sit around, surrounded by an abundance of reminders that the whole world can go sideways in severe and unexpected ways with very little notice. One day you're noticing a guy buying an unusual amount of toilet paper and the next you're reading headlines about working from home and staying six feet away from people.
Shit's weird sometimes, is all we're trying to say here.
But anyway, it matters not how weird shit may be, we have an abundance of sales data to prove that you guys are mildly interested in being prepared for the end of the world but VERY interested in being able to play music wirelessly with a minimum of fuss.
So let's meet in the middle. It's a Bluetooth speaker that also does all those things we talked about before. If someday it's just you and the cockroaches, at least you'll have your podcasts. (The ones you remembered to download from the cloud when the aliens landed, anyway. HOLY CRAP YOU COULD PUT THEM ON A MICRO SD CARD.)
Don't believe us or our pictures about all those features being in one single device? Check out this digital moving picture with audio from the manufacturer explaining all the stuff they crammed in there.