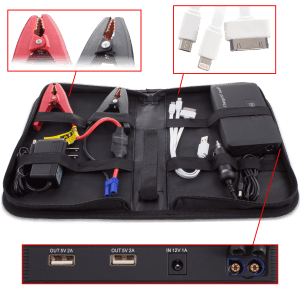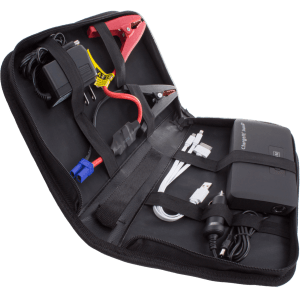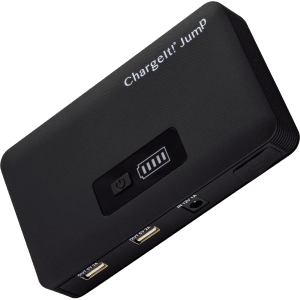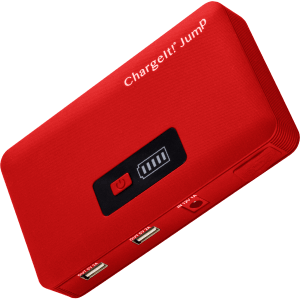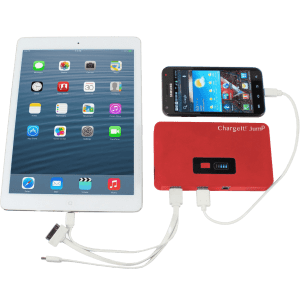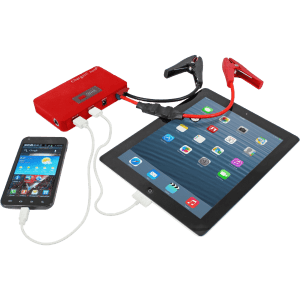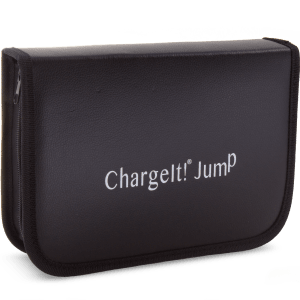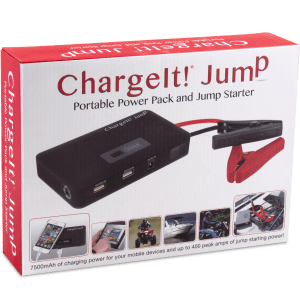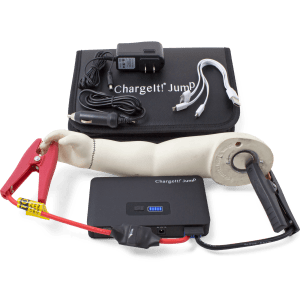 ChargeIt! Jump Power Pack & Jump Starter
Model: 9597, 9599
7500 mAh are enough to jump-start car batteries multiple times
400 peak amps
Also, a couple of USB ports to charge mobile devices
Includes Micro USB, 8-Pin Lightning, and 30-Pin cable
Built-in flashlight because why not?
see more product specs
You killed the ChargeIt! Jump.
Why does a product fail? Sometimes it just sucks. Sometimes its timing is off. Sometimes it can get everything right, but be out-marketed by an inferior competitor. And sometimes it's because you, the consumer, don't understand a good thing when you see it. That's what happened here.
You killed the ChargeIt! Jump with your ignorance. We're guilty, too. Not even we were able to comprehend exactly what its story was, at first. And we probably spend a lot more time thinking about the differences between various models of portable power packs than you do, unless your life is very sad. Like fools, we shrugged at the not-especially impressive 7500mAh of charging power. Here's what we were amazed to find out:
This charger can jump-start your car. Forget the mAh spec: the output amperage is high enough to jolt a dead car battery back into life. That takes this thing beyond just another portable USB charger to keep your Zune alive and into the realm of bonafide essential accessory.
If more people understood that it could revive your car as well as your phone, the ChargeIt! Jump would have been too successful to ever make it into our hands. We almost didn't understand it ourselves. Maybe we're still not quite sure we do.