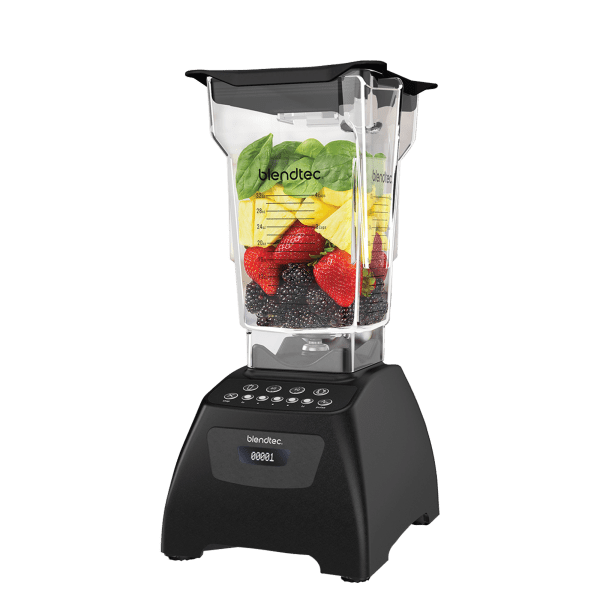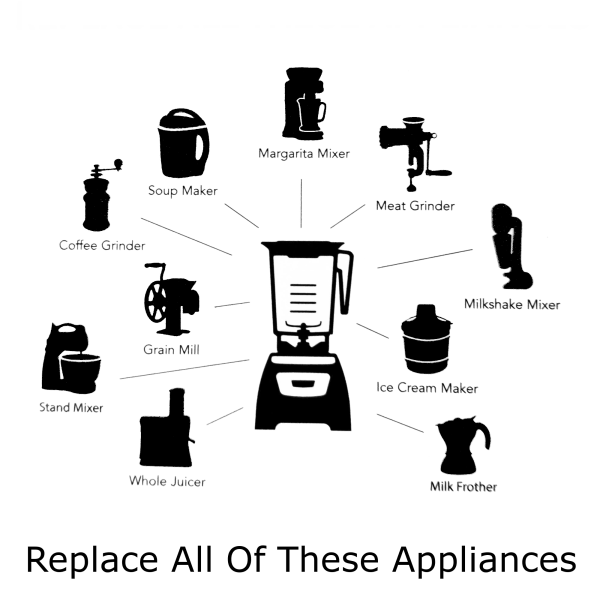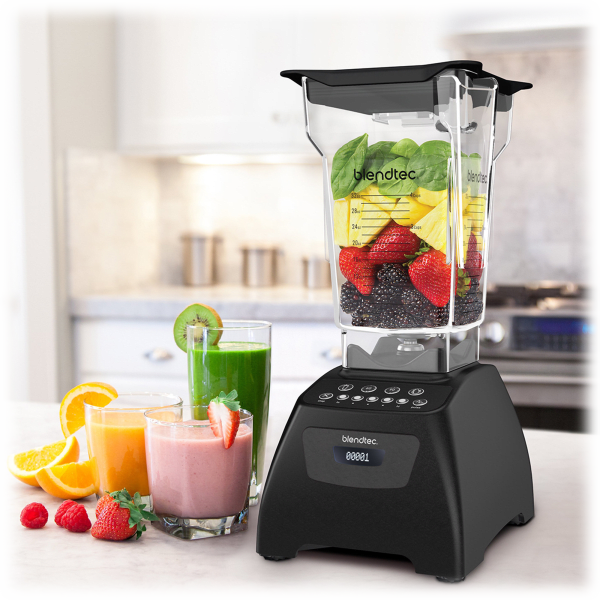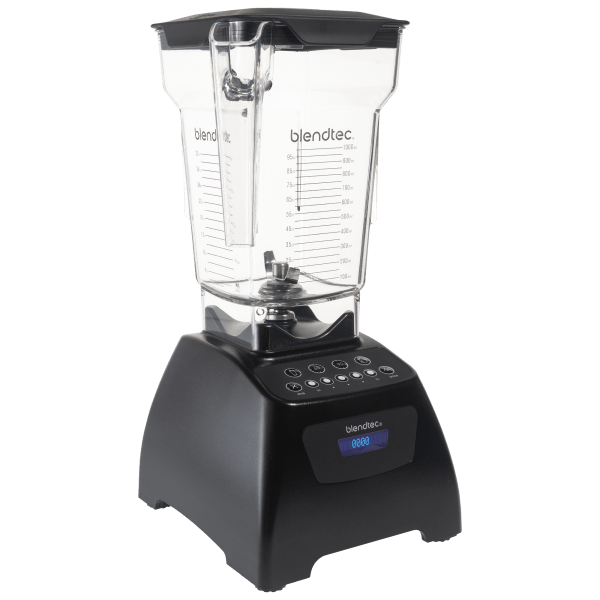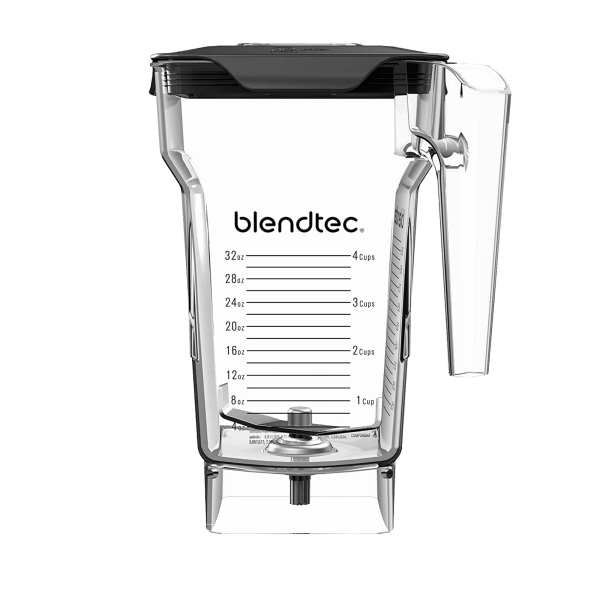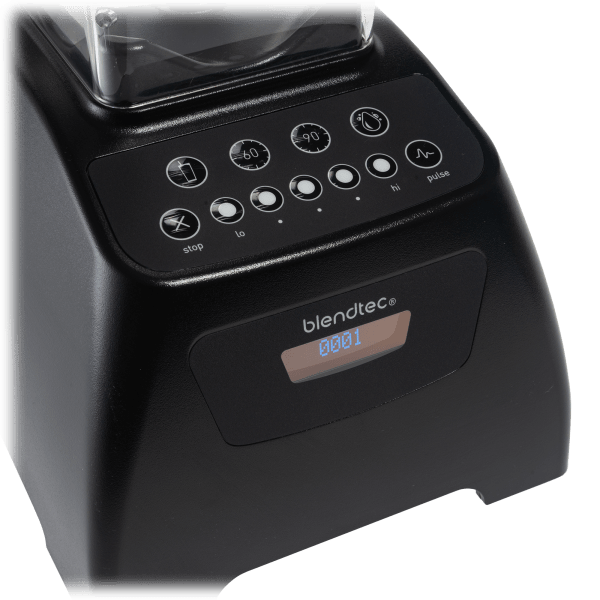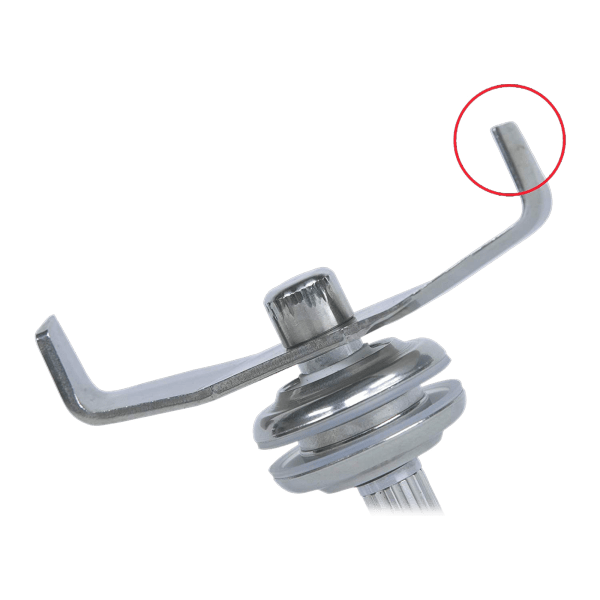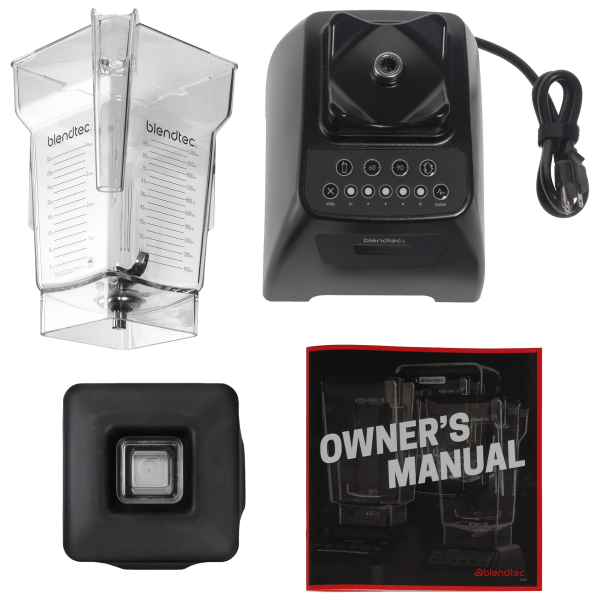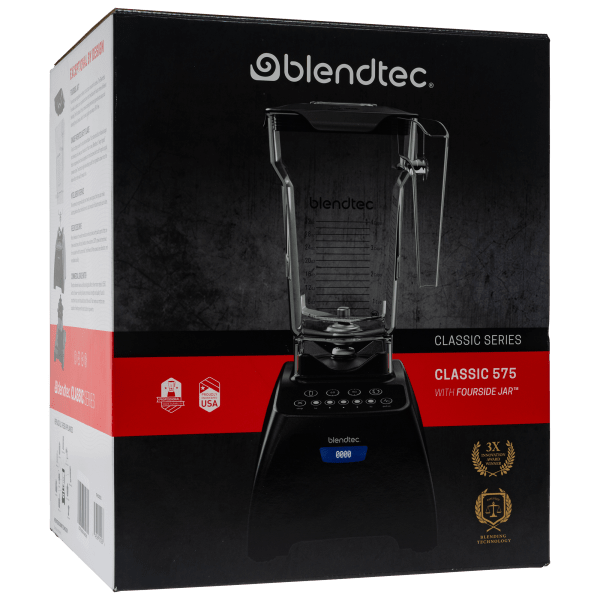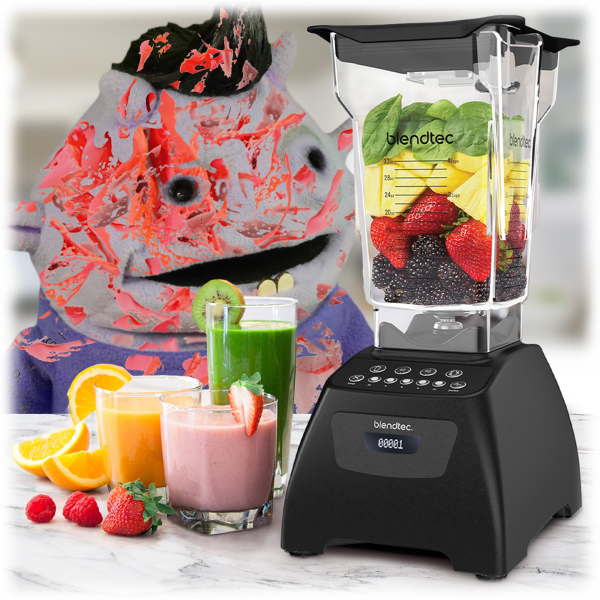 Blendtec Classic 575 Blender
We've sold a number of Blendtec blenders. Usually, it'll be an improved model for the same price as the last model.
This time we're selling an even newer model… for less money than what we sold the last one for.
This is what we in the business call, "bad business."
A pretty dope blender, honestly: with LCD timer displays, 5 incremental speeds (and pulse), and a touchpad interface that's easy to clean.
75 ounce volume jar with 32 ounce blending capacity.
Model: 575. Sounds like an airplane, right? That's because it's about to fly you to Smoothie City, Ohio. (Yes. Ohio.)
see more product specs
The Breakthrough
Greetings, founders and key shareholders.
I'll admit, when I initially told you it would take me a month to name your blender company, I was padding my time. After all, I'm Pierce Tormlanson, marketing extraordinaire! I thought: I can knock this out in a few days, take a vacation, and come back with just enough time to assemble the PowerPoint, and no one will know the difference.
Again, this is what thought I would do.
And I should stress, I did not assume as much because I had a low opinion of your product. If anything, it was the opposite. I was impressed. The 4 pre-programmed cycles and the 5 speed manual control, the promise of 'no chop prep,' the stainless-steel forged blade capable of delivering smoother blends thanks to its winged design–any number of these amazing features seemed poised to whisper your company's as yet undiscovered name directly into my ear.
Only, there were no whispers. Nor any ideas at all. Not the first day of brainstorming, not the second, nor the third.
So I did not go on vacation, but instead retreated to my "Thought Chamber," a room in a cave behind my house whose walls are made of a rare mineral that is scientifically proven to stimulate the area of the brain where marketing comes from.
Yet still, no names presented themselves!
Instead, my mind was clouded by other thoughts. I wondered, might the motor be too powerful? Could these blenders issue in a generation who does not know the shape of a strawberry, having only ever seen its pulverized remains?
Then came a vision: the blender aisle of a large store, except there were no other blenders but yours. And though it was just a single store, I knew in my heart what this meant: that you had eliminated all competitors and were the only blender company left in the world. And there, on the box, I saw your name. It was so simple that at first I thought it was a description. But then I realized, simplicity and straightforwardness is perhaps the boldest move of all. For what is a simple, straightforward brand name if not a prediction of such industry dominance so as to render bolder, sexier superlatives all but superfluous?
And so, it is with great excitement that I present you with what I consider my finest work in a long career of naming products and brands. Today, founders and key shareholders, we celebrate your company's christening as:
Blendtec!