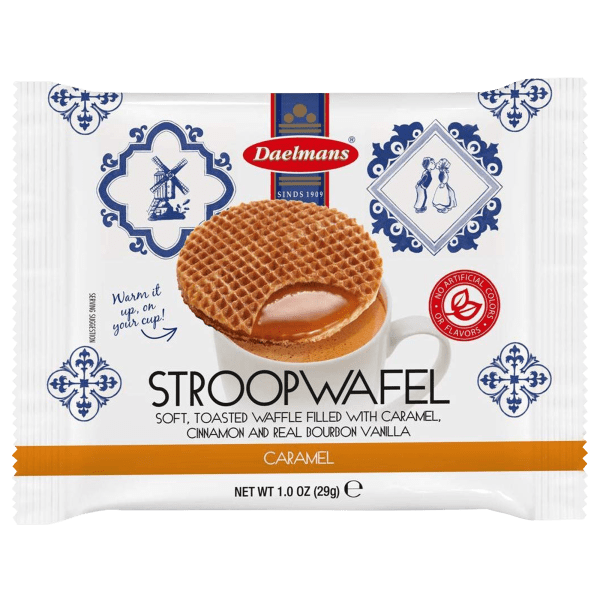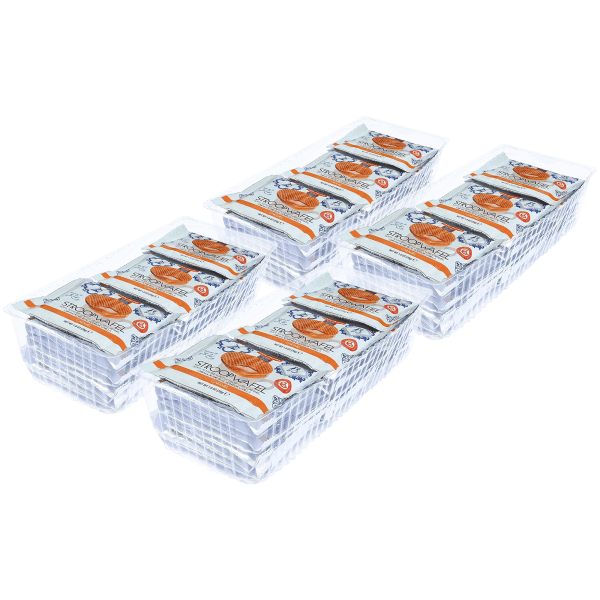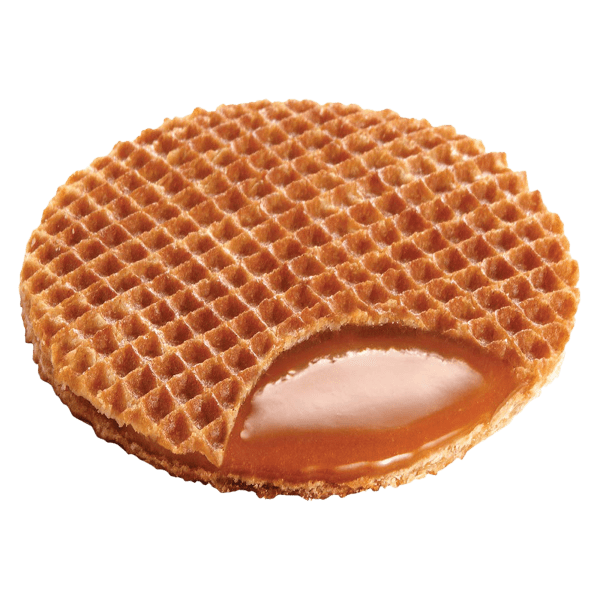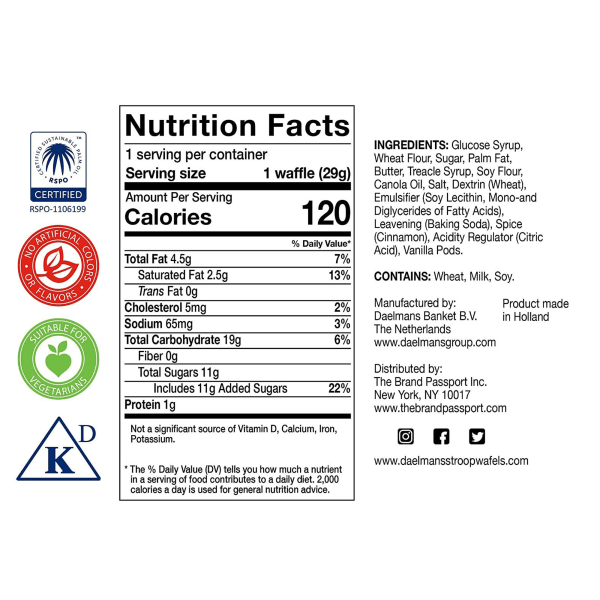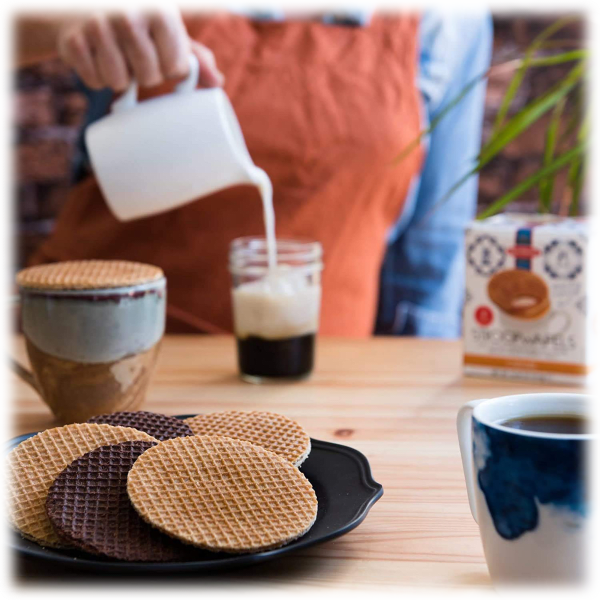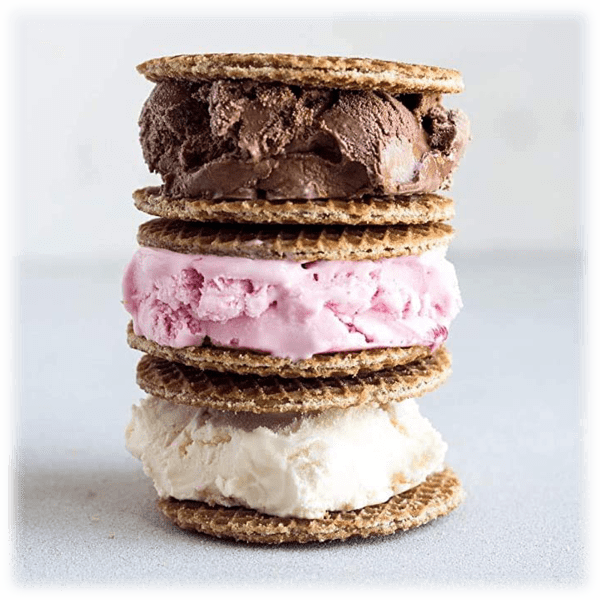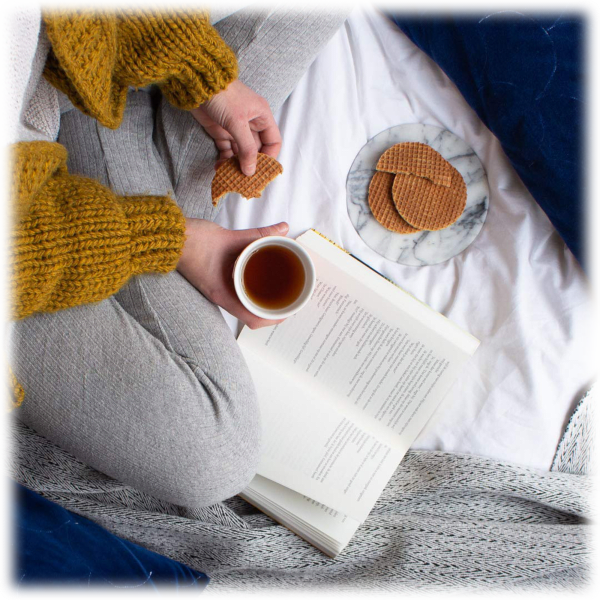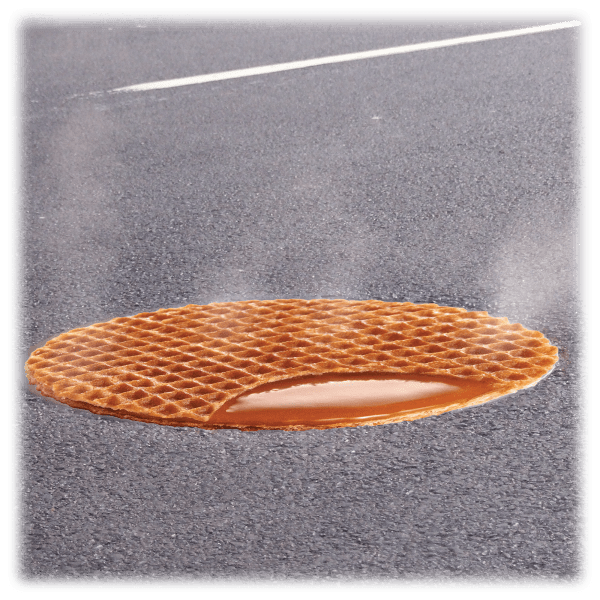 96-Pack: Daelman's Soft Toasted Stroopwafels
A chewy, bend-y, caramel-y treat from our Dutch friends
The kind you got on United back when travel was a thing
Set it over your coffee to warm up for best results
While you wait for the coffee to warm your stroopwafel, we recommend enjoying another stroopwafel
Model: 5TR00P3R-DUP3R
see more product specs
Stroop The Halls
The last time we sold these, we billed them as a candy alternative to hand out on Halloween. So, just to check in, how'd that go? Did you give a all the neighborhood kiddos a sweet-n-chewy Dutch treat to warm up over top of their evening cocoa? Or did you do what I did, which is tell yourself you were going to hand them out for Halloween before ultimately deciding, hey, maybe this isn't the best year for that, and proceeding to eat them all yourself over the following few months?
Wait? It's only been about one month since the last stroop sale? So I ate 96 stroopwafels in a few weeks? Huh. 2020, amirite?!
But look, just because Halloween has come and gone doesn't mean we can't sell stroopwafels. No way. Stroopwafels are the perfect snack for literally any holiday.
Want something a little cinnamon-y and fall-y to eat Thanksgiving morning? Put a stroop on your mug of coffee or hot apple cider and then head out to the deep fryer to get that turkey going.
Want to impress Santa with something other than iced Christmas cookies? Unwrap a few of these bad boys and leave them out on a plate next to a glass of warm milk.
Need to spice up the eight days of Hanukkah? Have a stroopwafel each morning. Or heck, with this sale, you could literally have TWELVE stroopwafels each morning.
New Years Eve? Take a bite of a stroopwafel as the ball drops and let 2020 go out on a sweet note.
New Years Day? Start off on the right foot with a bend-y, caramel-y treat before hitting the gym.
Valentine's Day? Don't give that special someone a heart-shaped box of mediocre chocolate mounds. Take them on a whirlwind trip to Gouda.
Arbor Day? Celebrate trees by eating something that… uhh… doesn't… grow on… trees.
Fine, that last one is a stretch. But you get it: stroopwafels are always a good choice. So hit that 'buy it' button, eat a few now, and save the rest to be enjoyed at various points throughout the year.
Or, at least, tell yourself that's what you're going to do.