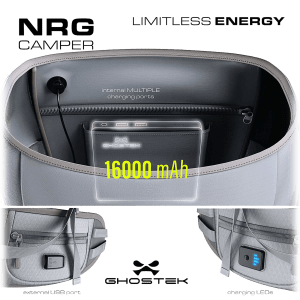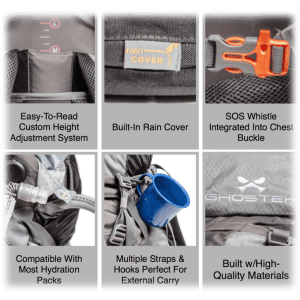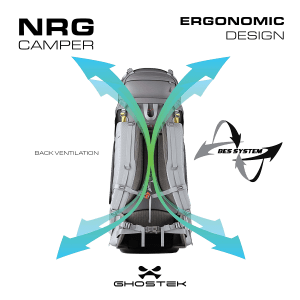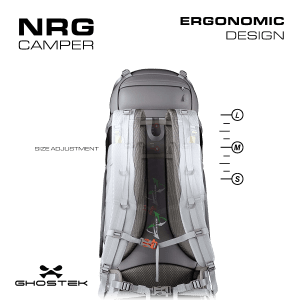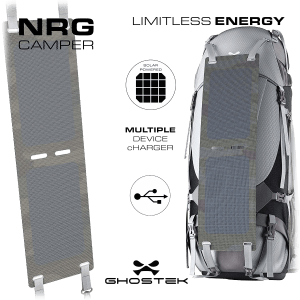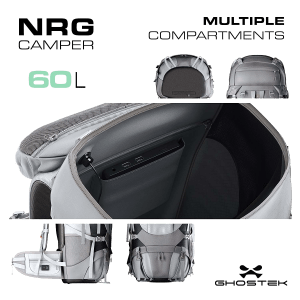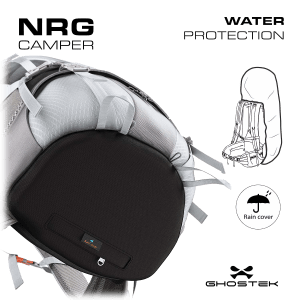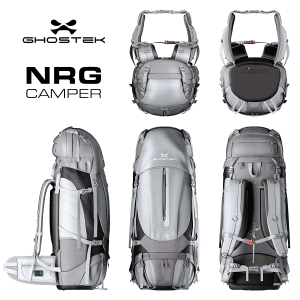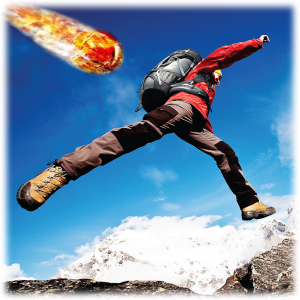 Ghostek NRGCamper 60L Solar Charging Backpack
"I am the great and powerful backpack," said the backpack.
"No, literally," said the backpack.
You got your 16,000mAh power bank.
You got your solar panel for keeping the power bank charged.
You got your 5 USB ports: 2 on the panel, 2 inside, 1 external.
All totally standard, really normal backpack stuff.
Tons of video reviews over on YouTube. Our favorite (and shortest) is this one.
If you like wearing stuff, consider wearing a Mediocritee shirt.
Reading the description tab on Ghostek's product page these are best used for when you hurt yourself and get shot at after uncovering a strange, unexplained crime on a mountain. (Seriously, wtf is with that story?)
Model: GHOBG007. GHOBG 001-006 were total disasters, but they nailed it with lucky number GHOBG007
see more product specs
With Great Power...
Hey, did you know that we also have a t-shirt site? Where we're currently selling t-shirts that show wild plants bursting from rusted robots?
Yes, that's a plug. But it also ties in nicely with today's product here at Meh: the Ghostek NRGcamper backpack.
This thing is perhaps the most technologically advanced hiking/camping backpack ever created. It's made of polyester and water-resistant nylon so it'll keep your stuff dry. It has a built-in 16,000mAh power pack to recharge your gear, and a solar panel to recharge the power pack. And if you've got multiple dead devices, no worries: because it has 5 (!!!) USB ports throughout.
The cynical take would be: Why go out into nature if you're just going to check your email the whole time? The less cynical take would be: Rather than carry a big bulky map, a few bird guides, and a camera, I can bring my phone. Not to mention, if I have an emergency, I want to be sure I've got enough juice to put in a call for help.
We tend to think the latter is more reasonable, especially the last part.
But this backpack and others like it give us pause. Sure it's smart to bring some technology into nature, when it means being better informed and staying safe. But how much is too much? Will our hiking backpacks have digital assistants in them soon, reminding us to hydrate, reading us the current humidity, and playing "Smoke On The Water" when we come to the shores of a foggy brook somewhere in the mountains?
At that point, we won't want them on our backs anymore. The packs will be given their own means of movement, so we can hike with all our supplies yet remain unencumbered.
Over time, these walking and talking packs will become ubiquitous and we'll forget when we ever carried everything. Then, the packs will break down in the wilderness and we won't know what to do. They're so heavy. It's not like we can pick them up and bring them back to the trailhead, right? Who'd ever think of such a thing! So we'll leave them there. Their bodies will be overtaken by nature, and they'll become one with the landscape.
Which might look a little something this week's shirt variants over at Mediocritee.
But that's in the future. For now, buy this backpack! It's really cool!