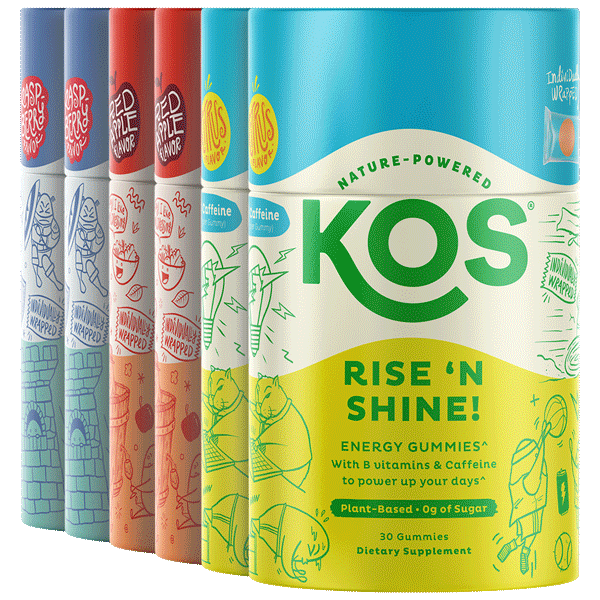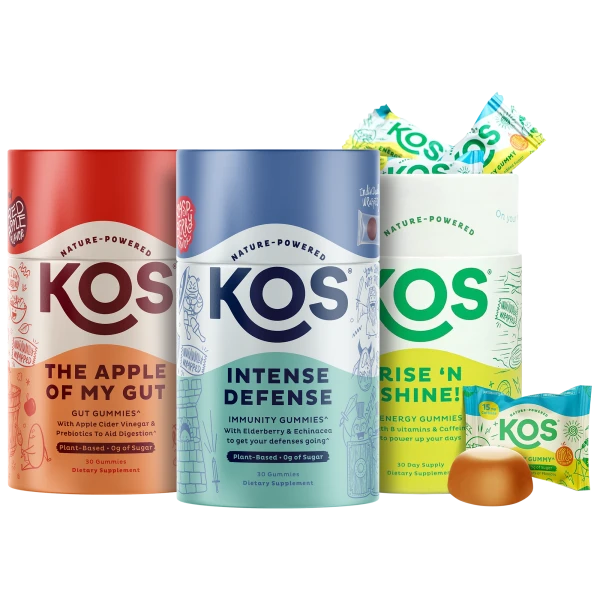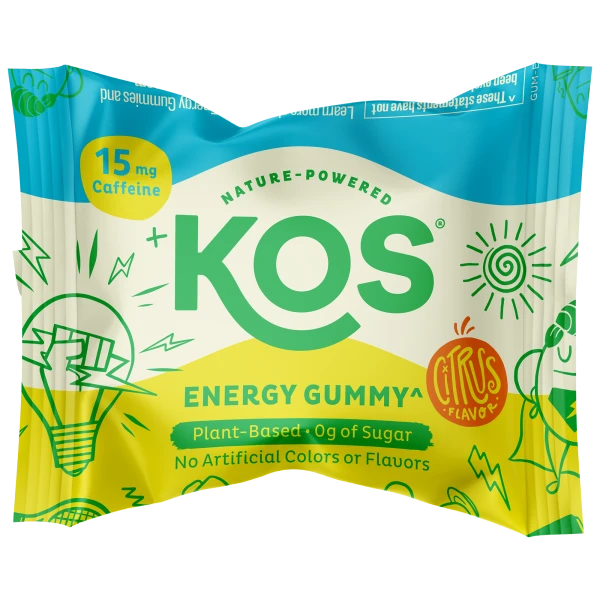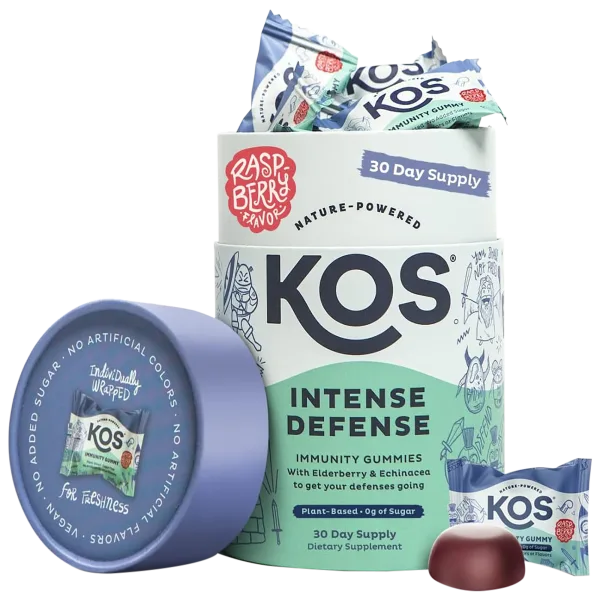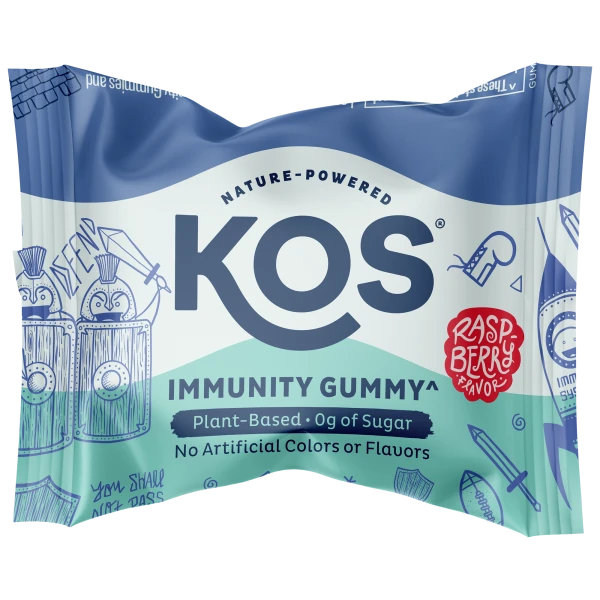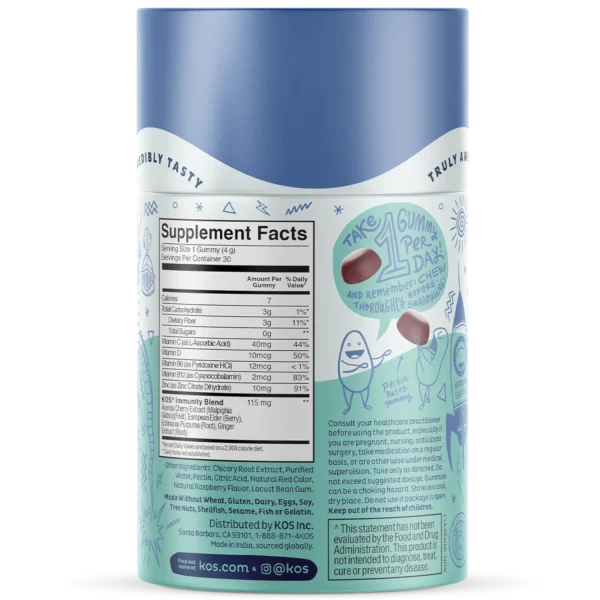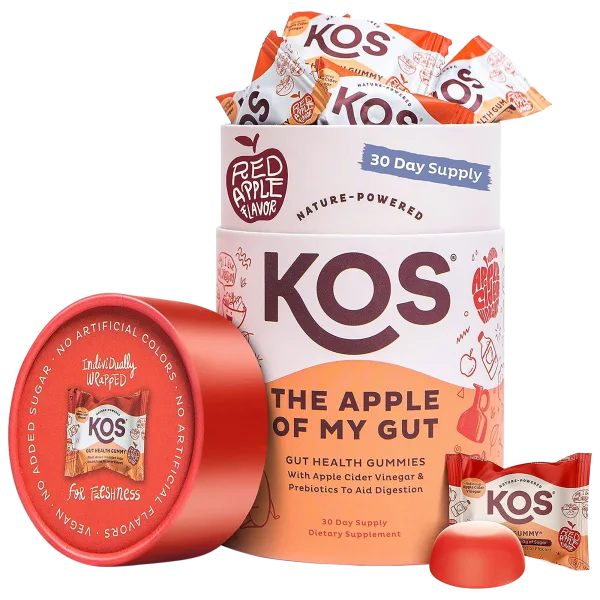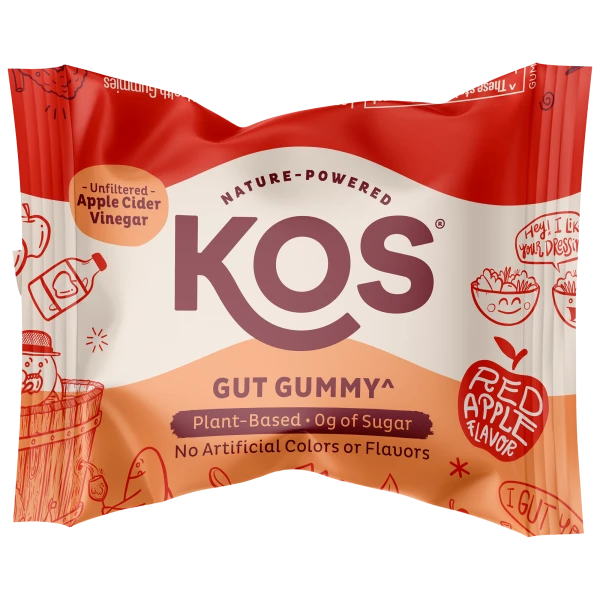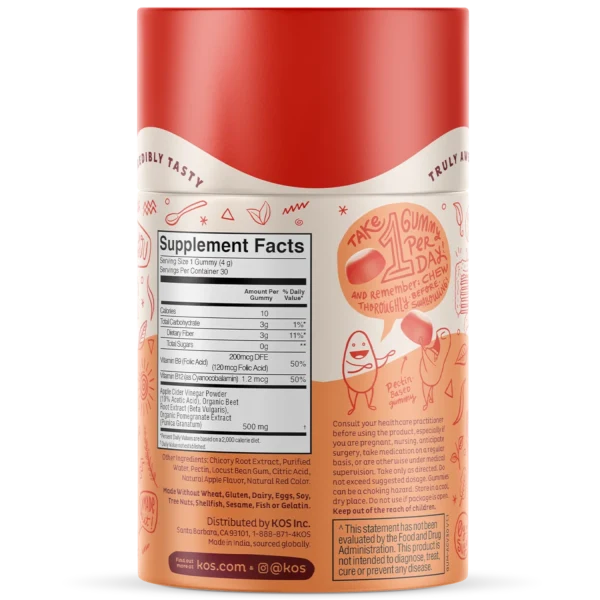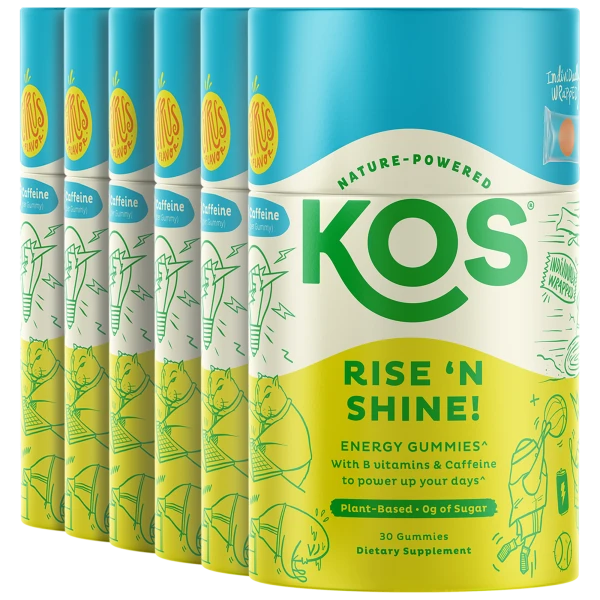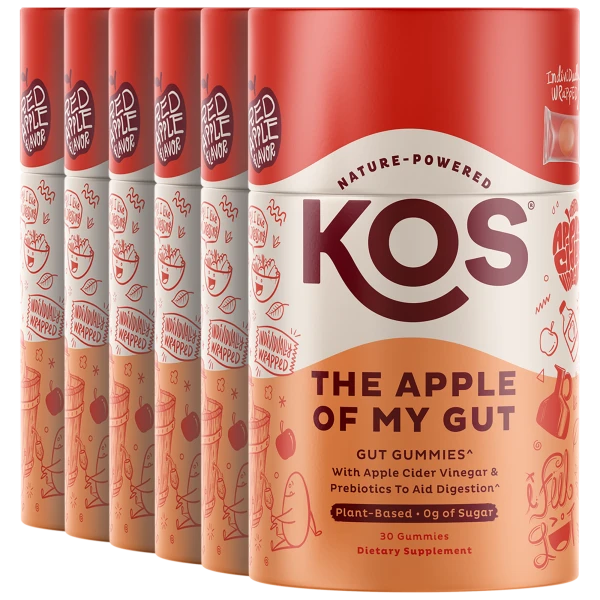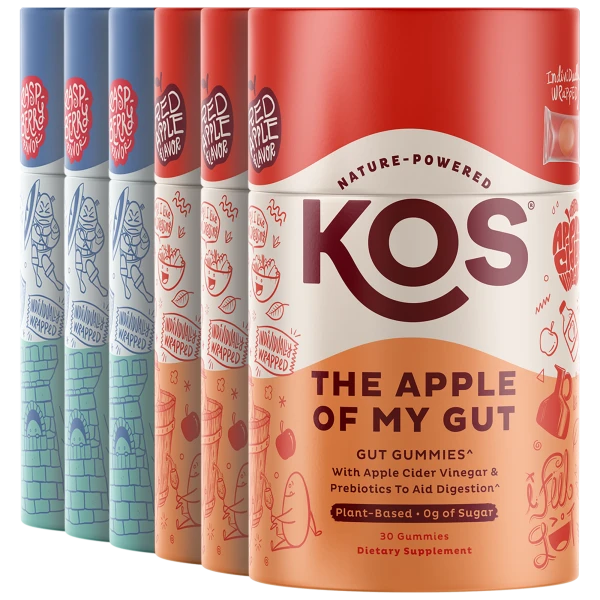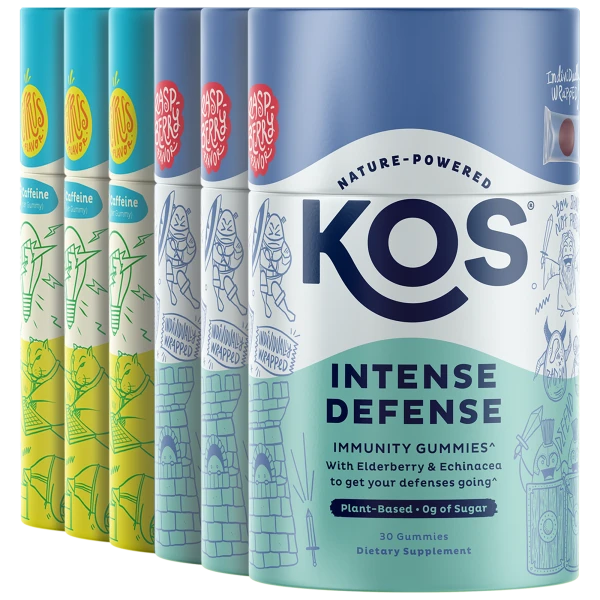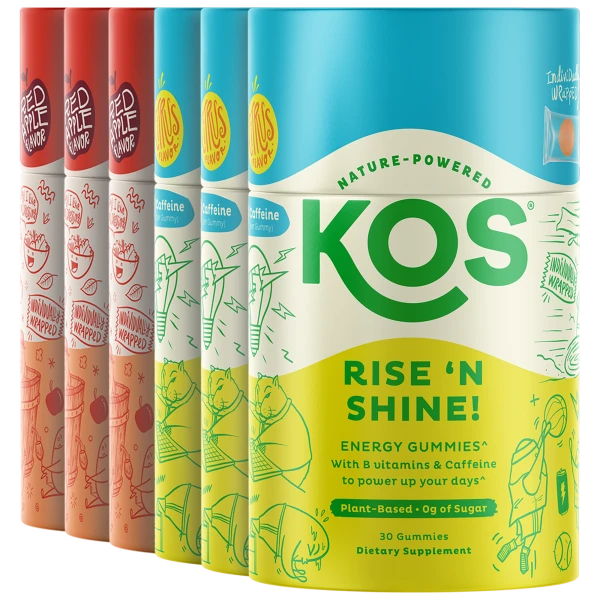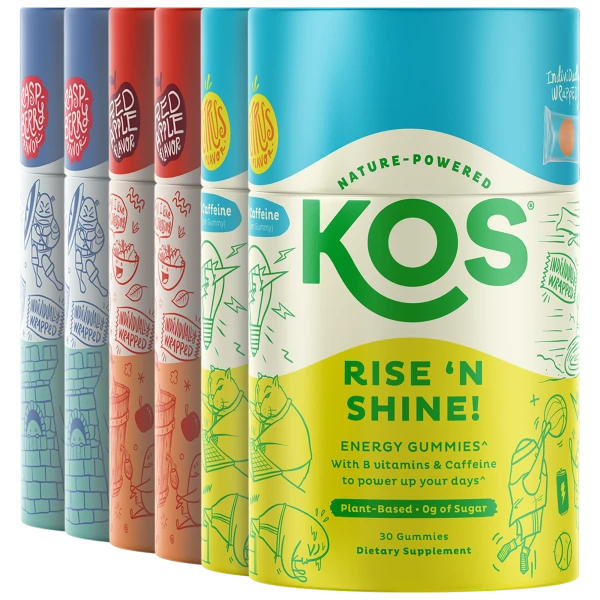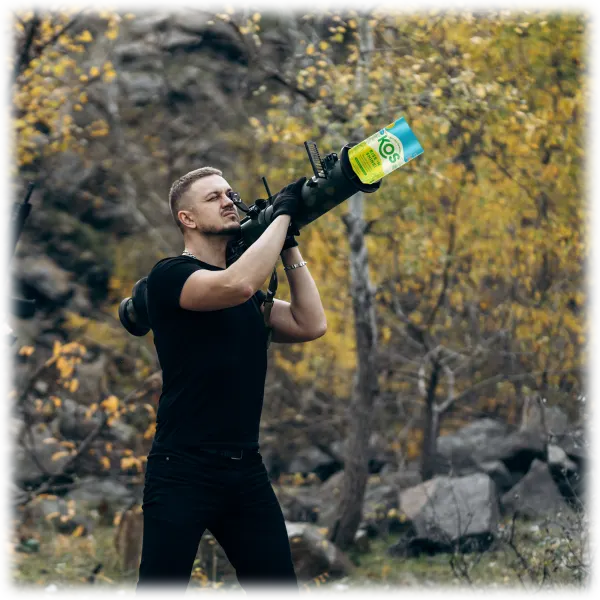 6-Pack: KOS Energy, Immunity & Gut Health Gummies
Fantastic healthy gummies for energy, gut health, or immunity with a magical natural sweetness
Zero sugar, no artificial flavors or sweeteners, no gluten, no dairy, no gelatin… deep breath
exhale …no artificial colors, no sesame, no tree nuts, no eggs, and no fish. whew
Yep… these are vegan, too
You get 6 containers with 30 individually-wrapped gummies each, for a total of 180 gummies
Can it make a margarita? You could chase it with a margarita.
see more product specs
Serious Bang for Buck
Gummies are tricky. Because some of them are packed with all sorts of beneficial (or at least recreational) stuff, but even so, people are reluctant to spend too much on them.
Take today's deal. The Energy gummies are packed with vitamins and caffeine. If Starbucks offered the same thing in an espresso shot it would be like $3 and nobody would bat an eye outside of financial gurus explaining how it's keeping you from being able to afford a house. But no, put the same benefits into a tasty gummy that you don't even need to wait in line to get every day, and suddenly we're not willing to pay the $0.85 each that these would be at retail.
Well we hear you. Because we would never suggest that you guys spend anywhere close to a dollar a day on your general health and wellbeing, even though it's probably mostly impulse IRK purchases that are really keeping people out of the housing market right now. That's why we've managed to get these suckers down to…
…thirteen cents each??
Okay that seems, like…really low. And we know that if we can sell them at that price while keeping the lights on and Glenn fed, the supplier must have been making a damn killing on these, assuming they were able to actually sell any before putting their tail between heir legs and calling us, hat in hand and inevitable tax write-off in mind.
So now that we've established that we're hooking you up with a very respectable six month supply for just twenty-four bucks, let's check out how awesome these really are.
Obviously they have vitamins, which is great. But they are also available with caffeine. And consumers have proven again and again that we are willing to ingest almost anything if it means getting some caffeine into our systems efficiently. (Sometimes we're even willing to get a sick claw tattoo about it, too.) But even though expectations are low, they still made these gummies with no added sugar, no soy, no gluten, and no gelatin. Maybe that's why the retail price of these was so high. It's probably really hard to make tasty gummies without sugar and pig knuckles.
Caffeine not your top priority (you weirdo)? There are additional formulas for gut health and immunity. It's basically anything you could possibly want to cobble together a borderline functional human ecosystem.
So yeah. Get yourself a six month supply and start feeling like an optionally-caffeinated superhero. Your only decision after that is if you want to take one each morning when you get up or save it for a strategic point in your day.
We prefer the latter, where someone says some dumb shit at work that needs to be rhetorically annihilated and you slowly unwrap a brain-boosting energy gummy without breaking eye contact.
Your call, though.