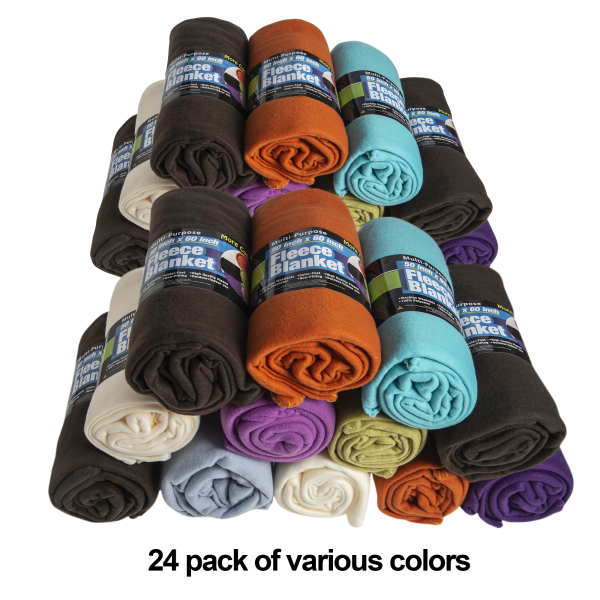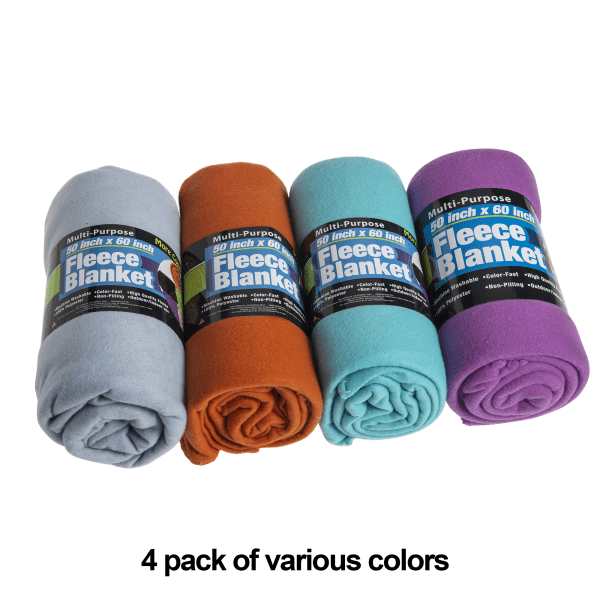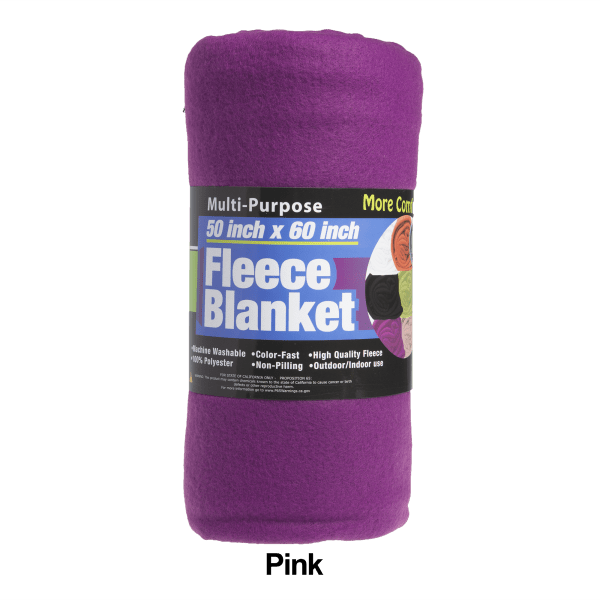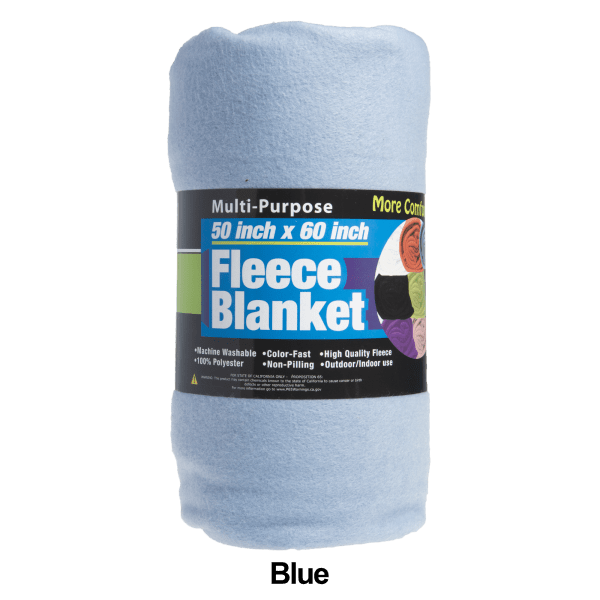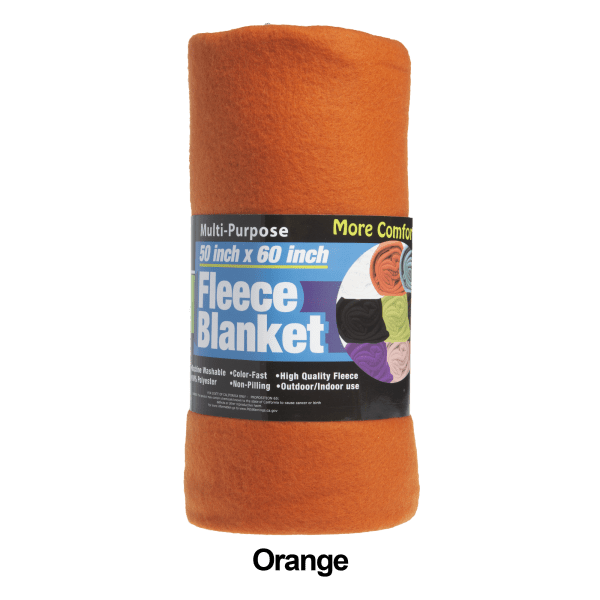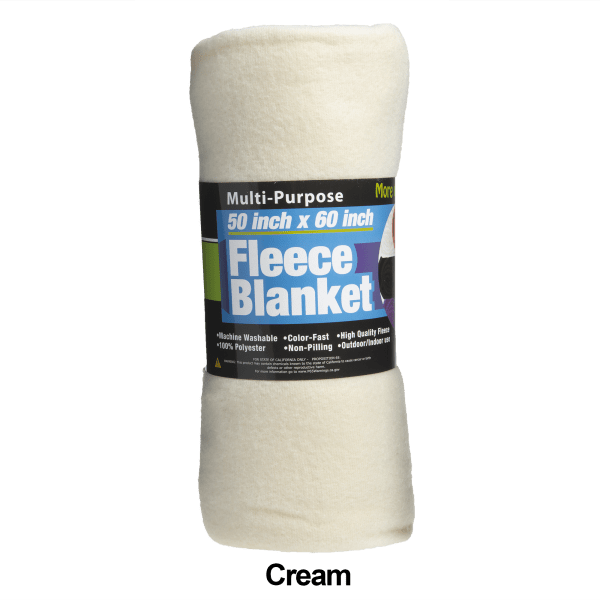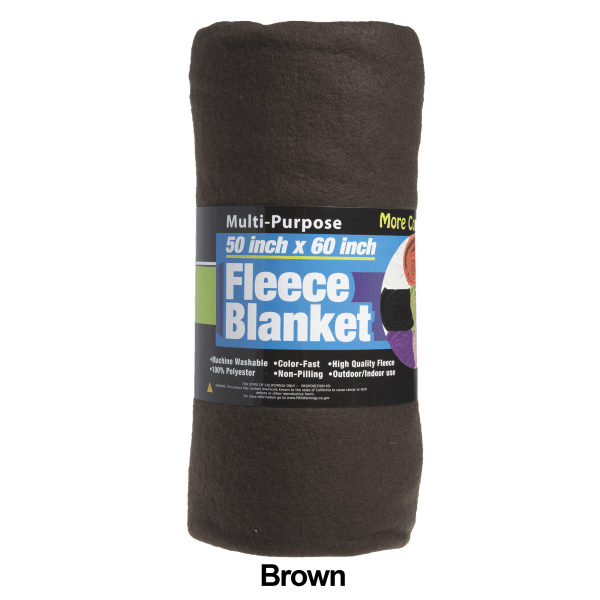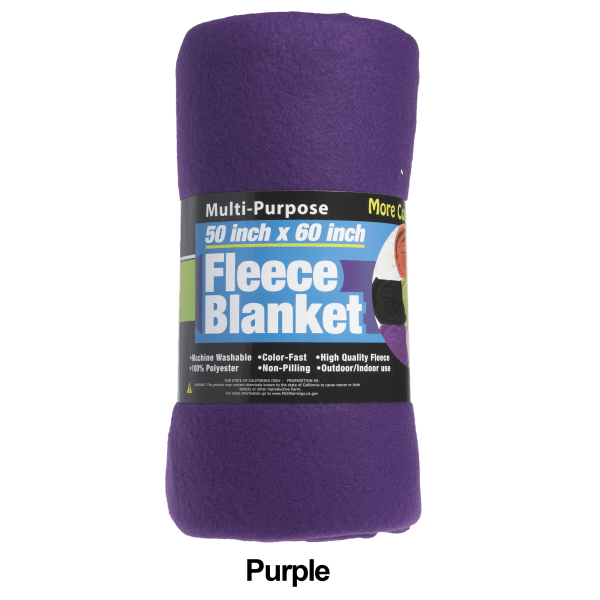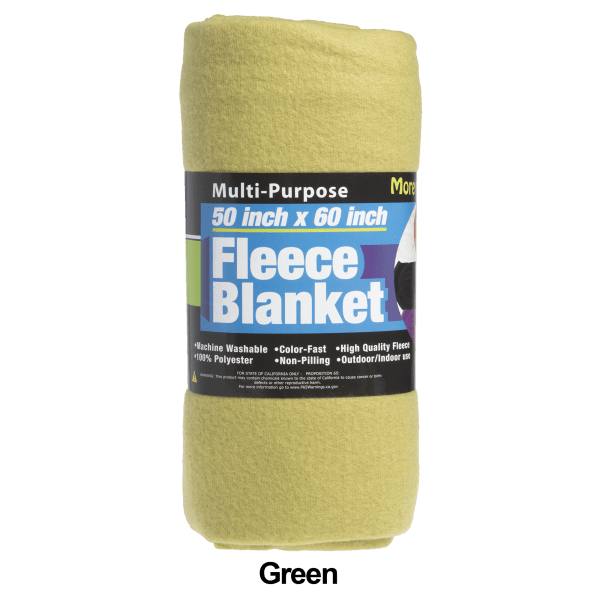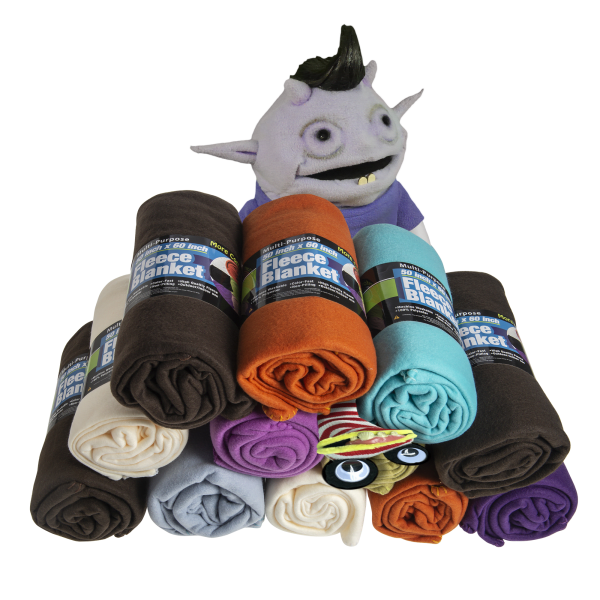 4-or-24-for-Tuesday: 50"x60" Fleece Blankets
They're blankets.
Sorry, they're fleece blankets.
Sorry, they're fleece blankets that come in a 4-pack or a 24-pack.
Sorry, they're fleece blankets that come in a 4-pack or 24-pack but the colors are totally random.
Model: FL33C3-W1TH3RSP00N. (No offense to Reese. Seriously, if you've got a better fleece pun, be our guest!)
see more product specs
A New Fleece On Life
Two-for-Tuesday? Where's the ambition in that? Yes, it sounds nice. But we can't let alliteration lower our standards. So today, it's four-for-Tuesday or twenty-four-for-Tuesday (which, I guess is technically alliterative).
That's right, a choice between four or twenty-four. You know that means, it's…
ORDER/HOARDER!!!
In these semi-regular sales, we provide two options: one a fair number of things for a good price; the other is an unfair number of things for a GREAT price. So, without further ado, let's get started.
Today's product is…
FLEECE BLANKETS!
I don't know about where you all live, but here, the weather has taken a dark turn. It even snowed yesterday! Which means: it's time to make a nice cup of tea or cocoa and bundle up under a fleece blanket on the couch with one to twelve dogs and/or cats for the next five months.
THE MATH
The four-pack will run you $14. That's $3.50 per blanket. Not bad, right? But wait! The twenty-four pack goes for $60. That's $2.50 per blanket. But wait even more! If the first four cost $14, that means the last twenty cost just $46, which is $2.30 per blanket! Does it make sense to break it down like that? Probably not! But that's how we do it here on Order/Hoarder days!
WHAT TO DO WITH FOUR FLEECE BLANKETS
With four fleece blankets, you can put one on the couch, one on recliner, keep one in the office, and still have a backup to rotate in when one is being washed. Or, store them all in a closet and break them out for a late fall bonfire.
WHAT TO DO WITH TWENTY-FOUR FLEECE BLANKETS
So! Much! For example:
You could give them out as gifts to twenty-four of your favorite people!

Or, if you don't have twenty-four favorite people, give them as gifts to twelve of your favorite people! (You can use the remaining twelve fleece blankets as wrapping paper for the other twelve fleece blankets!)

Send one to each venue on your favorite band's 24-stop winter tour to show you're a true fan!

Or, give one to all but four members of the twenty-eight piece Swedish indie pop group, I'm From Barcelona, in case they have to play any cold weather outdoor festivals! If they complain about not everyone getting a blanket, just tell them you're not the idiot who decided to start a twenty-eight person band!

Use them to build a winter-ready tent in the bank yard! Actually, hell, you've got 24 fleece blankets! Build a winter-ready tent mansion!

Interior decorators will tell you that the right lighting can give rooms a soft, warm feeling; we say, why stop at lights? Why not take that "soft, warm feeling" over the top by wallpapering your house with fleece blankets?
See? Maybe twenty-four fleece blankets isn't so impractical after all.
So, what's it going to be: are you going to place a boring old order, or are you going to take the exciting first steps to becoming a fleece blanket hoarder?