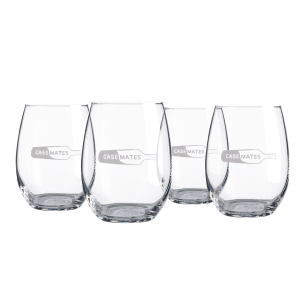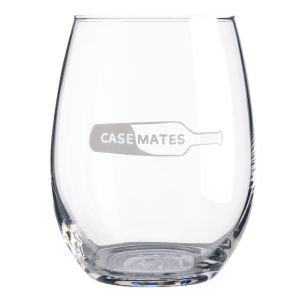 4-for-Tuesday: Casemates Stemless Glasses & two $8 Coupons
You get 4 stemless Casemates wine glasses and 2 $8 Casemates coupons for $16.
So, really, for the price of shipping and a commitment to shop on Casemates, you're getting 4 wine glasses.
And some of you don't pay for shipping.
In conclusion, you should try Casemates.
If you buy these, you can use the coupon code MEHSENTME starting next week on Casemates. Use it on your first Casemates purchase for the first $8 coupon, and again on your next purchase for your second $8 coupon.
Coupons expire 12/31/19.
Model: C453M3HT3S.
see more product specs
The Case For Casemates
A quick rundown of what's going on here: you get 4 stemless wine glasses printed with the Casemates logo plus 2 Casemates coupons worth 8 bucks each for $16. You'll notice something peculiar about the math, there; the cost is equal to the money recouped by the coupons. So, basically, if you already use Casemates, this is just 4 wine glasses for the cost of shipping. And if you're a Member who uses Casemates, it's 4 glasses for free.
But honestly, if that's the case, then this sale really isn't for you. Or, it is, but that's not the main reason why we're running it. What we're trying to do is incentivize those of you who don't shop on Casemates but like a glass of red or white now then to give it a try.
Seriously, shopping for wine can be stressful. At the grocery store, things can go one of two ways: a) there's no selection to speak of, so you're relegated to wines from a small number of pretty boring super-commercialized wineries; or b) there is a selection, in which case you're not that much better off, because now you're overwhelmed. In either case, you end up spending $7-15 on a bottle with an interesting label and go home to find out if their winemaker is as good as their graphic designer.
Were this an infomercial, this would be the part where someone turned to the camera with a distraught look on their face and said:
There's got to be a better way!
And there is. It's called Casemates. And, full disclosure: if you clicked that link and thought, 'huh, this layout looks familiar,' it's because it's one of our sibling sites.
Basically, how it works is this: a new wine is offered every day. You can buy 12 bottles… or fewer. Sometimes it's 4. Sometimes it's 2. Sometimes it's 6. Doesn't matter. Point is Casemates tells you about the vineyard, gives you tasting notes, and provides a few food pairing ideas. By buying it in bulk (although, 2 or 4 or 6 aren't all that bulky when it comes to bulk numbers), you pay less per bottle than you might expect to if you found the same wine out in a store. From there, you can keep it all to yourself. Or you can split the bounty (and the cost) with friends.
In other words, it's a pleasant way to buy good, interesting wine for the same price as the bottle you grab off the bottom shelf because, oh, shit, people are coming over to play boardgames and not everyone wants to drink Busch Light. So give it a try: put these $8 coupons towards a purchase and then put that purchase into your four free(ish) Casemates stemless glasses for tasting!