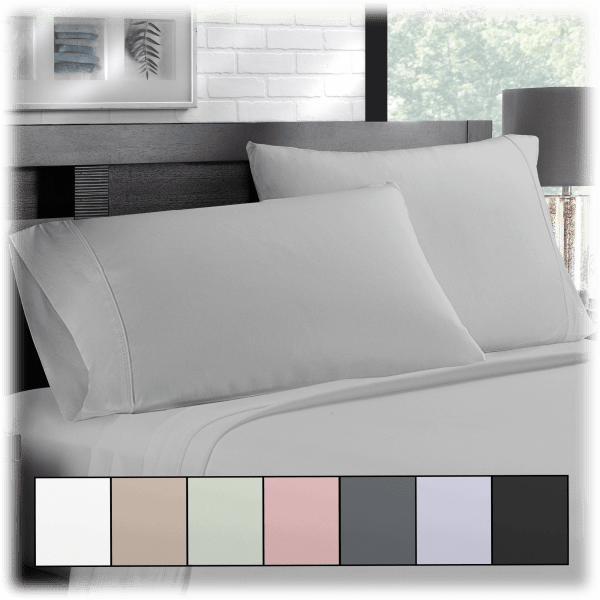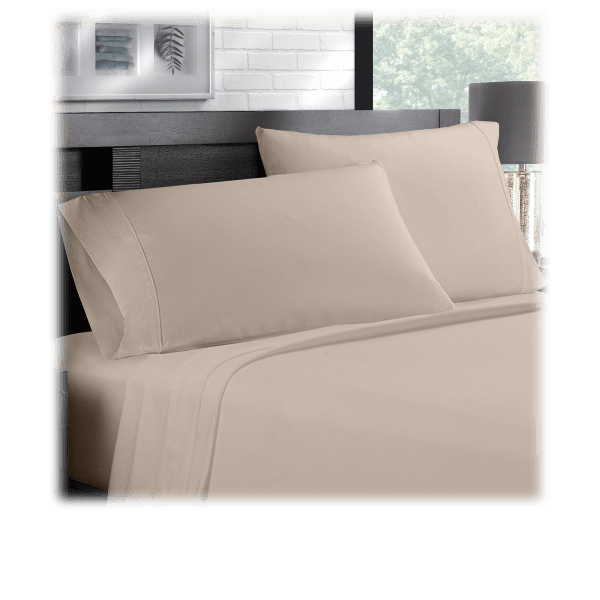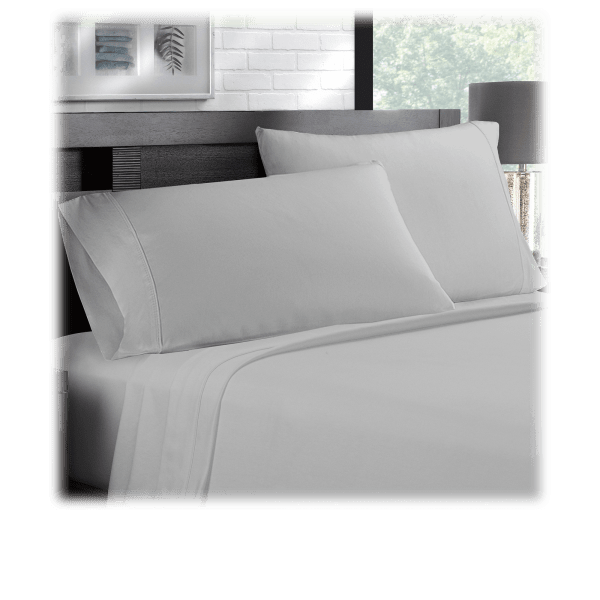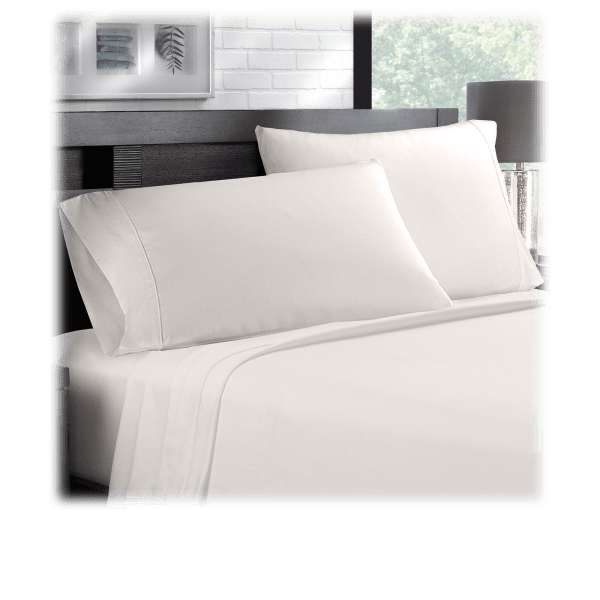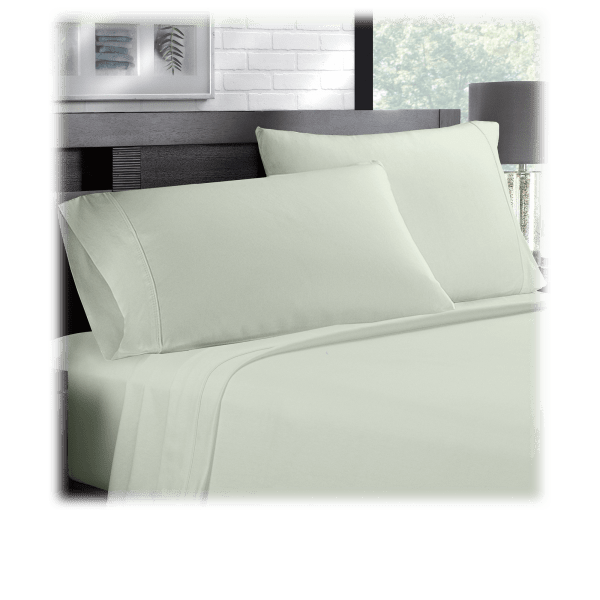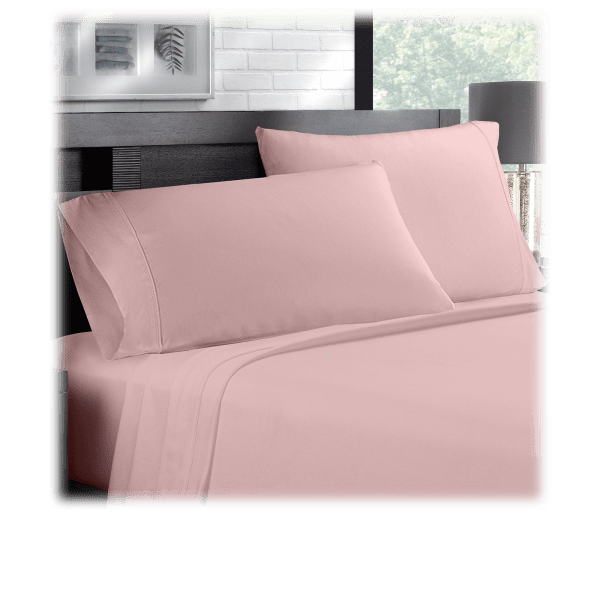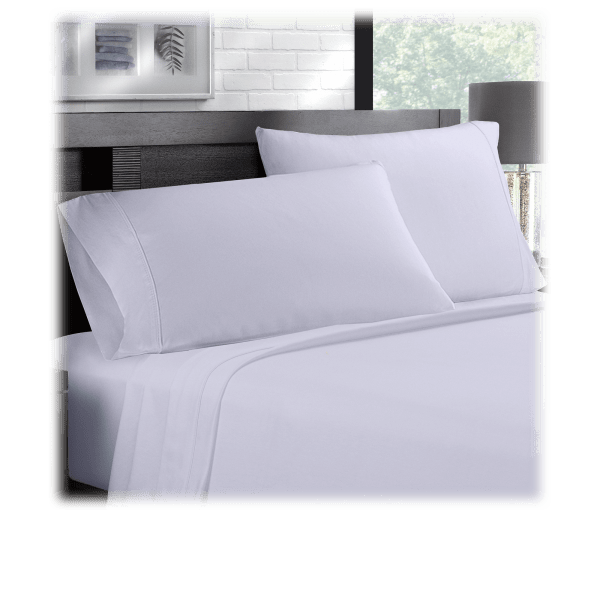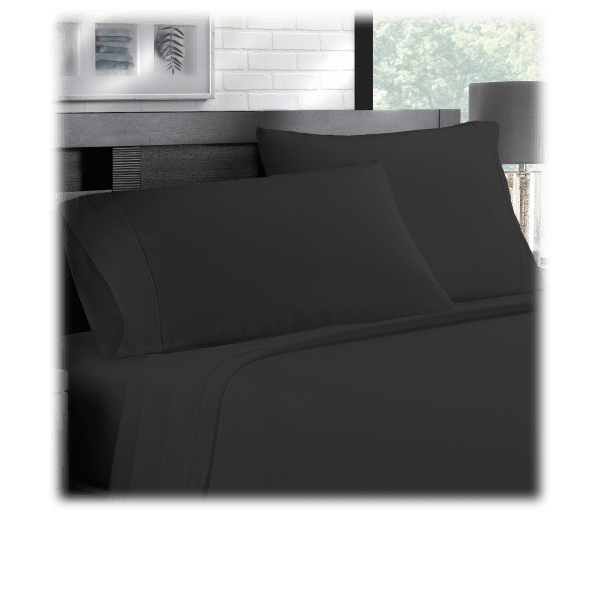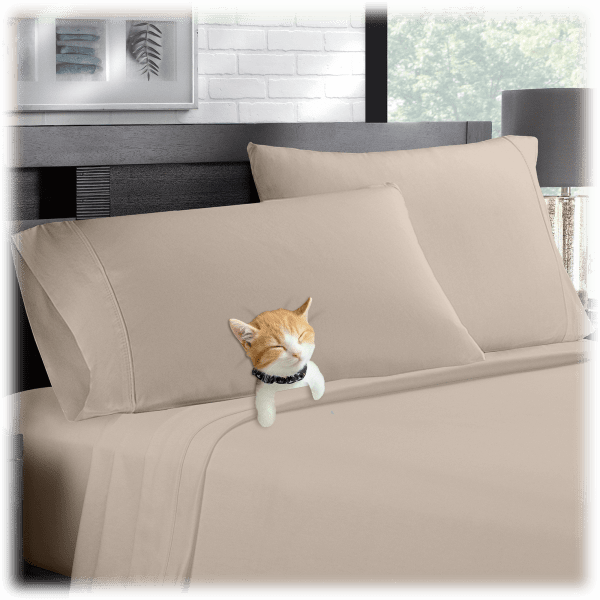 2-Pack Microfiber Sheet Sets (Twin or Full)
Sheets! Great stuff
Available in twin or full, and some different colors too
Micro fiber sheets are generally much softer than macro fiber sheets
Model: TH15-5H33T-JU5T-G0T-R34L
see more product specs
Look At All This Great Sheet
What we have here are sets of microfiber sheets. It's not complicated: available in sizes twin or full (and a variety of different shades), you get 2 sets of super soft sheets to extend your laundry cycle by a week or two. That's it. That's not much else to say about the sale.
But there's plenty of exciting stuff to say about sheets! Which is why we're using this space to share three pieces of sheet-related trivia:
The phrase "three sheets to the wind" as a descriptor of intoxication finds its origin in Irish novelist Blake O'Leary's under-appreciated 1895 comic novella, A Good Night's Rest. The story follows an accountant who, while journeying from Cork to Sligo to deliver a piece of news regarding a potato harvest, must find an inn to stay at in the small fictional town of West Clarnen (a common setting for O'Leary's work). He visits five, finding each one unsuitable and ultimately decides to sleep in a barn. One of the inns (the third the accountant visits) is run by a man who, in the words of the narrator, "has clearly depleted the reserves of his ale cellar" and whose inebriation caused him to "not once, not twice, but thrice moved to set out a recently washed piece linen for drying upon the breeze in preparation for my stay, only to find he'd already performed the task."

In the bedding industry, all spreadsheets are called "boxes-o-digits" as the words "spread" and "sheet" have too many other, more pertinent meanings.

Fitted sheets are actually the last remnant of a product introduced in the late 1940s called the shape-a-bed. Essentially, it was a blob-like pillow and its shape would only be defined by the "case" one put on it. There was "standard bed" (the fitted sheet), as well as "the star," "the enormous ball," and "the sleep tower," among others. When the operation went under, they sold off their remaining stock, and that's when it was discovered that their "standard bed" case could fit nicely on, well, standard beds, and in fact remained in place much better than regular sheets.
See? Aren't they fascinating?
No, you're right. They're just sheets. Anyway, buy some!