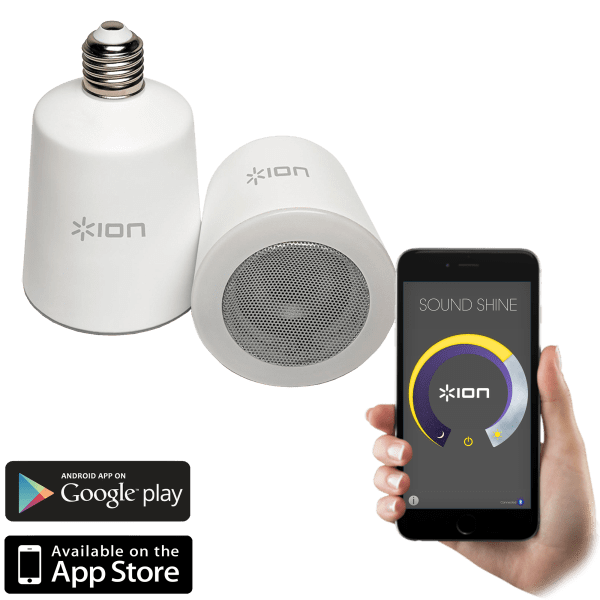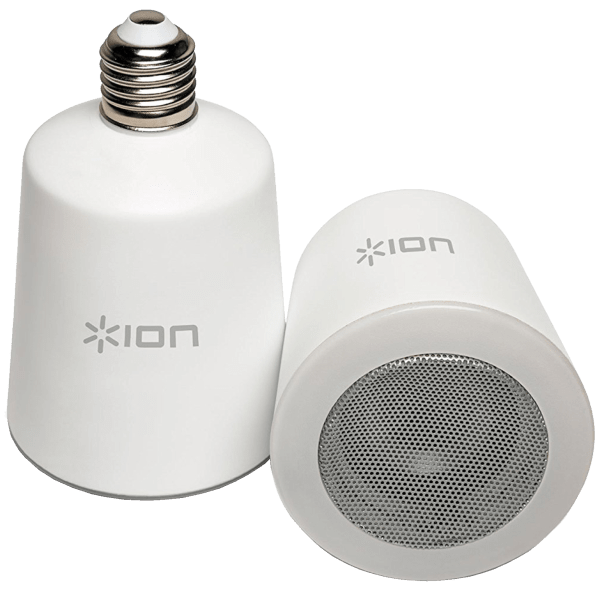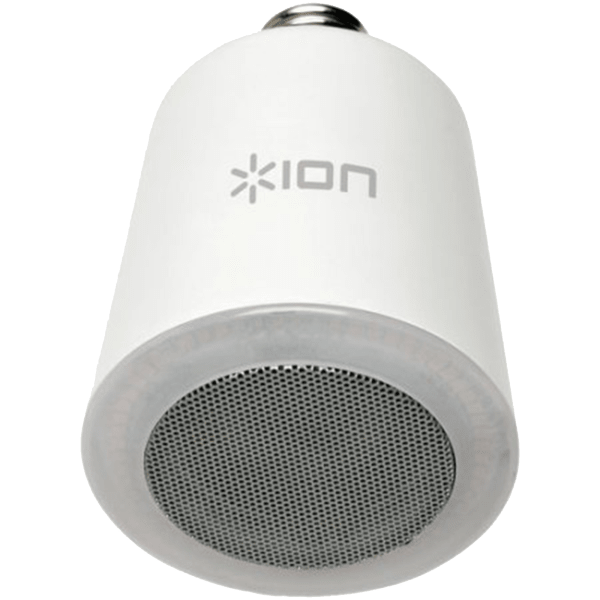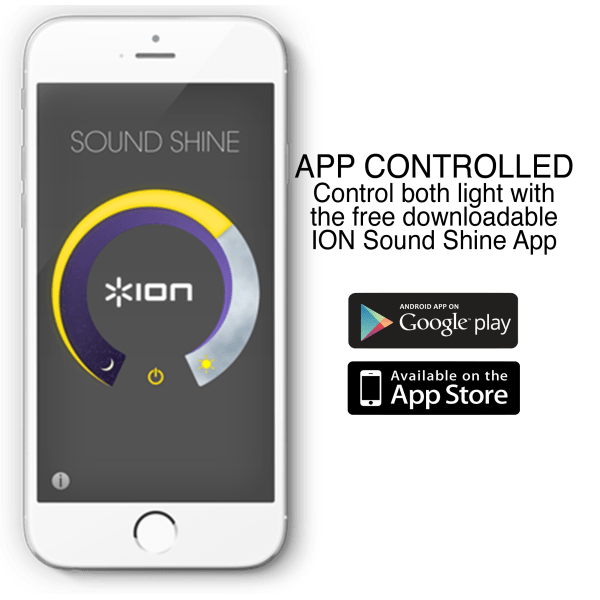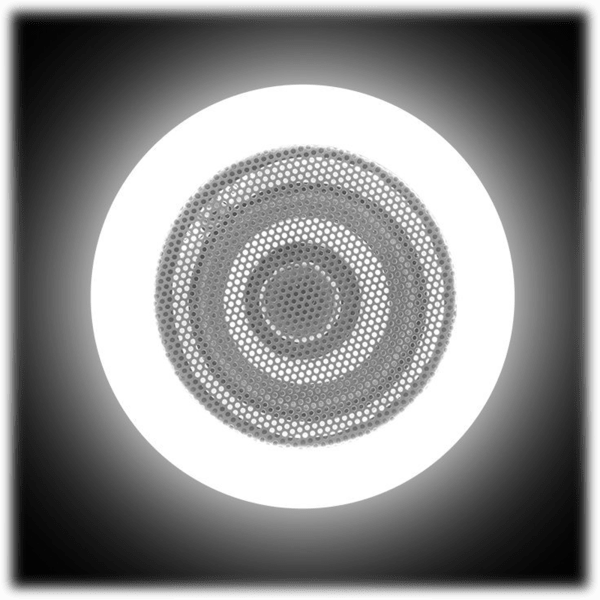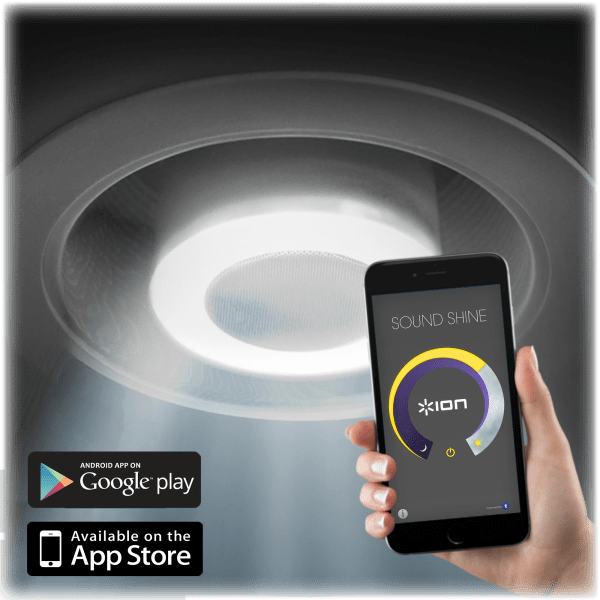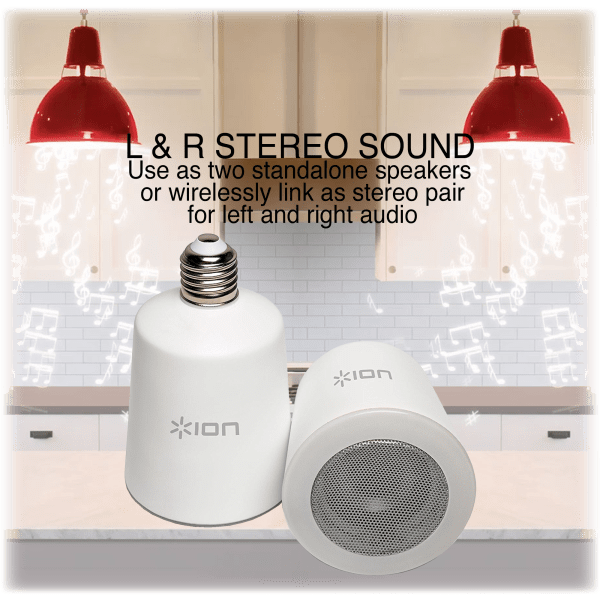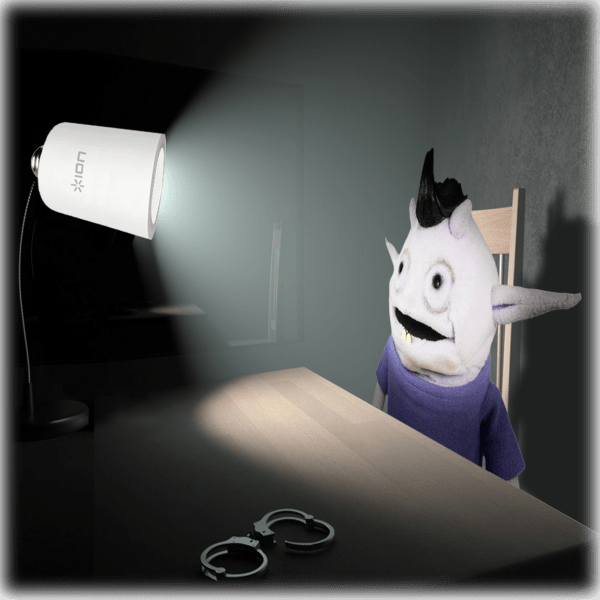 2-for-Tuesday: ION Audio Sound Shine Lightbulb Speakers
Light socket gives these things all the power they need.
You get 2, each one a light and a bluetooth speaker, so it's kind of like you're getting 4 things (but you're not).
You can set them up as a left and a right channel, for stereo sound
LED lighting is the equivalent of a 60 watt bulb… THAT CAN SHRED! [Initiate guitar solo]
Provides "room-filling sound," so probably dangerous to put in a closet, as their might be some sound overflow.
Energy saving and eco-friendly, which means you can stream Pete Seeger through them and not feel like an asshole.
Model Number is apparently "Sound Shine" which is not a number at all.
see more product specs
Noisy Neighbors
Can you believe it, honey? We've done it! We've bought a house! And look at what a beautiful house it is! I was thinking we could put the couch over-
Oh, honey! Don't be scared! There's nobody in the attic. That's just the recording I made. See, I was worried. We've been living in apartments for nearly a decade. You can't just quit something like that cold turkey. So I put together a little track of our many upstairs neighbors' greatest hits, and now I'm playing it through the ION Audio Sound Shine Wireless Light Bulb Speakers that I put in the overhead fixtu-
SORRY, THIS IS THE PART WHERE THE RICH COUPLE UPSTAIRS IS HAVING THEIR FLOORS REDONE, SO I'LL HAVE TO SPEAK UP. ANYWAY, WHAT WAS I SAYING? RIGHT, I'M PLAYING THIS THROUGH SOME SOUND SHINE LIGHT BULB SPEAKERS. I PAID ONLY $18 FOR BOTH OF THEM. THAT'D BE A GOOD DEAL EVEN IF IT WERE JUST FOR TWO BLUETOOTH SPEAKERS OR TWO DECENT LED LIGHTS. AND THEY'RE PRETTY COOL, REALLY. THEY PROVIDE WARM LIGHT AND-
NEAT, HERE COMES BAND PRACTICE! REMEMBER THOSE COLLEGE KIDS WE LIVED UNDER. I THINK THAT'S "SWEET HOME ALABAMA." OR AT LEAST THE OPENING CORDS OR "SWEET HOME ALABAMA" OVER AND OVER AGAIN. WAIT, WHERE WAS I SAYING? YES, YES: YOU CAN STREAM THROUGH THE SPEAKER-BULBS FROM A VARIETY OF BLUETOOTH ENABLED DEVICES. NOT TO MENTION, THE FREE ION APP EVEN LETS YOU CONTROL THE LIGHT. JUST WATCH AS I DIM IT.
Huh, weird. Did I accidentally turn down the volume? No, that's right: remember those two brothers we lived beneath that were always yelling at each other? They're gearing up now! Just listen. The one just said that if the other wants to play Dark Souls he should at least have the decency to put it back in its proper case afterwards. Stuff's about to go OFF! At any rate, I figured this would help us take our time acclimating to our new life as homeowners.
SORRY, I CAN'T YEAR YOU OVER ALL THE SHOUTING UPSTAIRS, BUT I'LL ASSUME YOU SAID, "THANK YOU." YOU'RE WELCOME, HONEY!