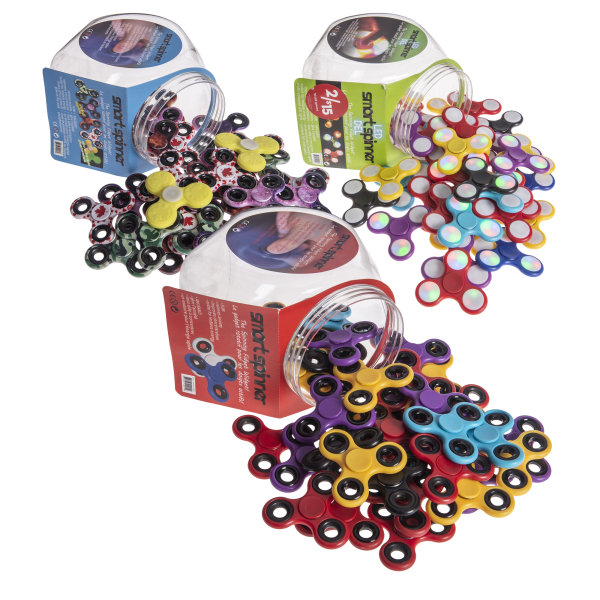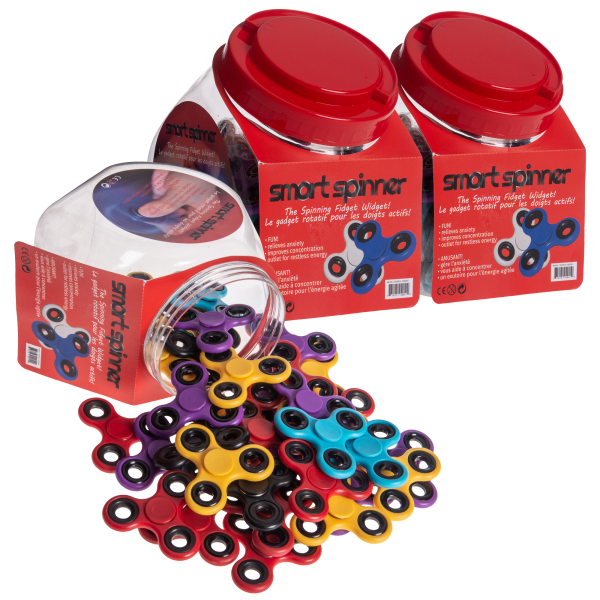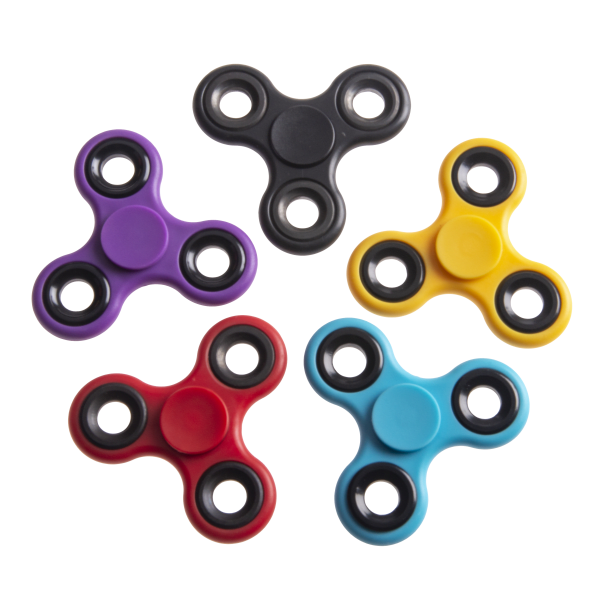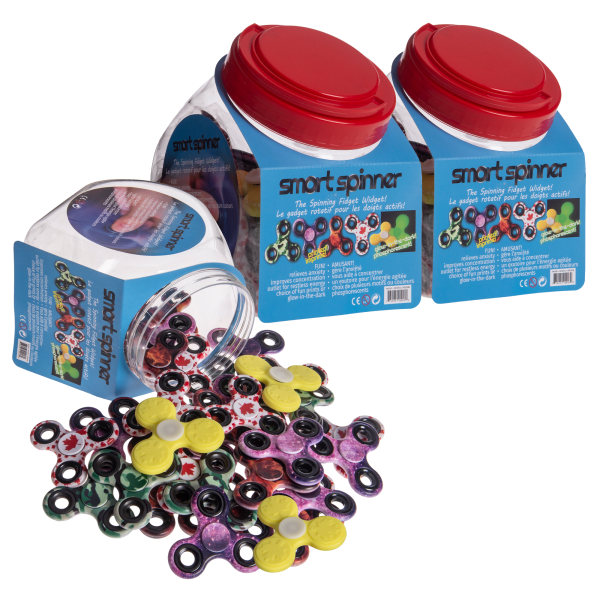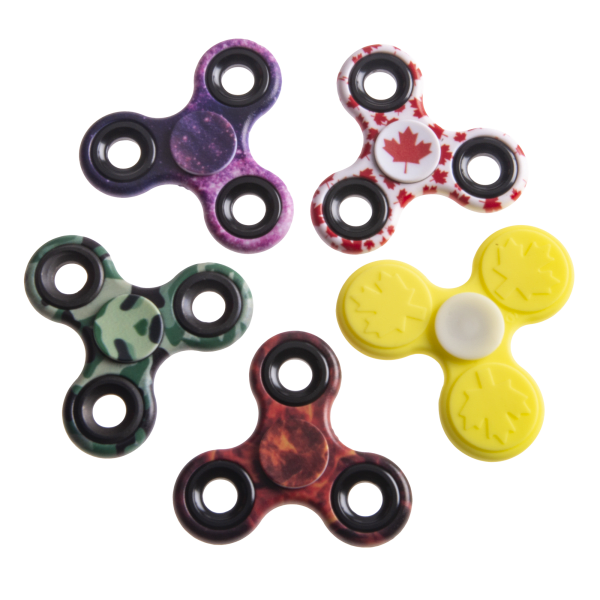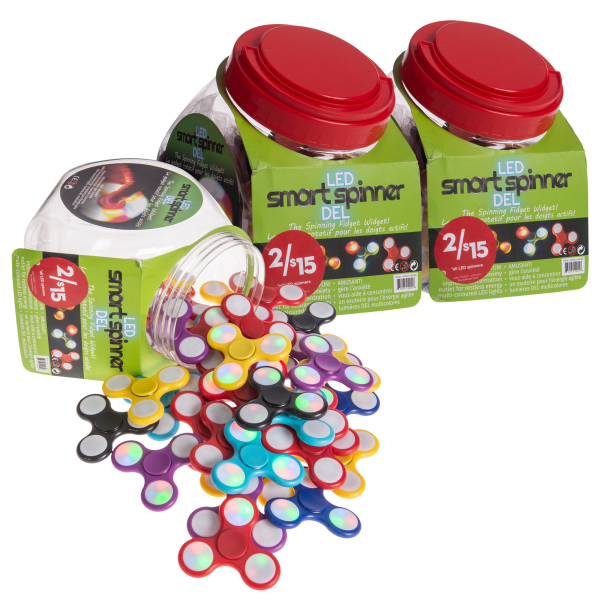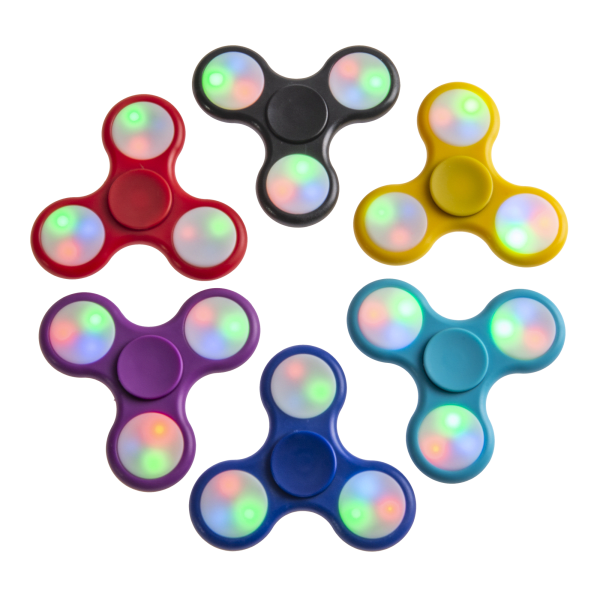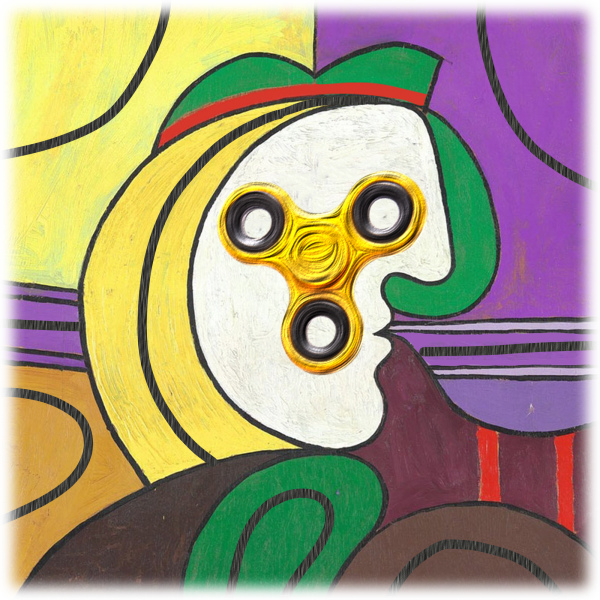 120-Pack: Fidget Spinners
120 fidget spinners: printed, standard, or with LEDs that may or may not still light up.
Seriously, we don't know.
And we're passing the savings onto you!
Hand 'em out for Halloween instead of candy maybe!
If you like stuff that has stuff printed on it, check out Mediocritee!
Model: TH3-F1D63T4L-463.
see more product specs
An Old New Spin On Trick-or-Treats
There's an old saying where I'm from: candy is fleeting but fidget spinners are forever. And by 'where I'm from' I mean this chair I'm sitting in as I write this. And by 'old' I mean, I just made it up right now, but it'll be about a day old by the time you read it. So, not really old in the historical sense, but definitely old in the milk-left-out-on-the-counter sense.
Which is all to say: everything checks out!
And it's true, too. For as great as candy is, it's really only a momentary pleasure. A fidget spinner, on the other hand, will keep on spinning and spinning until you misplace it.
I bring this up because we're coming upon the holiday when, traditionally, children are given sugar for wearing impractical clothing. But you don't have to be like the other houses this Halloween! You can be the hip, quirky people on the block by handing out TOYS!
Of course, I'm talking like this just occurred to us, but we do this every Halloween. And honestly, the trick-or-treaters seem to really enjoy it. Not to mention, as other folks have brought up in the past, even if you prefer to hand out candy, it's great to have an option for kids with food allergies.
An important note: your options are printed spinners, standard spinners, or, for a little cheaper, some… uh… dead-fish LED spinners. (That was supposed to be dead-ish but my computer corrected it to dead-fish, and honestly, it works too.) Basically what that means is that it's kind of a crapshoot. Some might be fine. Others might be totally dead. Others still might just be duller than they should be. But they still spin like champs!
And yes, maybe we should just get rid of them, but here's the thing: we basically are doing that, but also we're making money off of it!
Anyway, buy some fidget spinners and give the trick-or-treaters something that'll last past November 2nd.