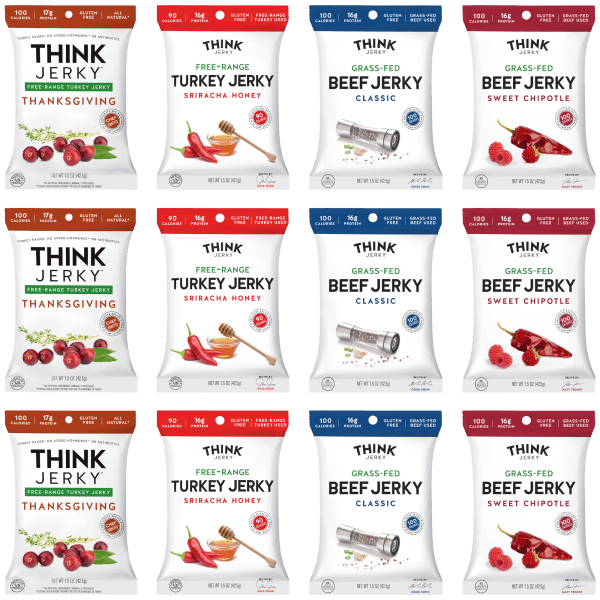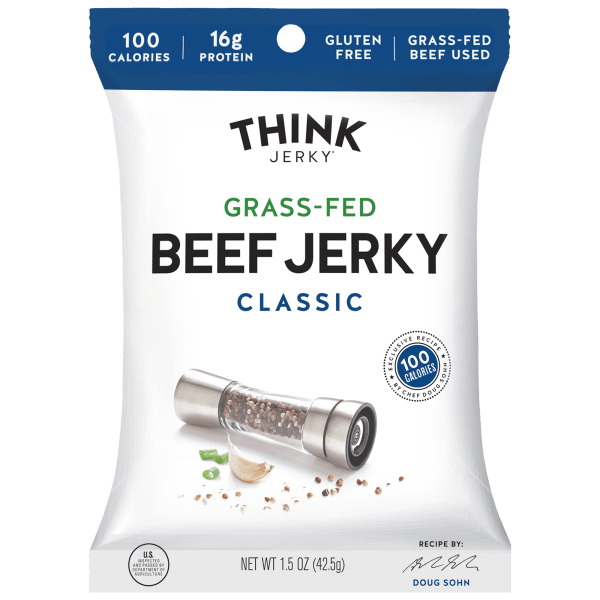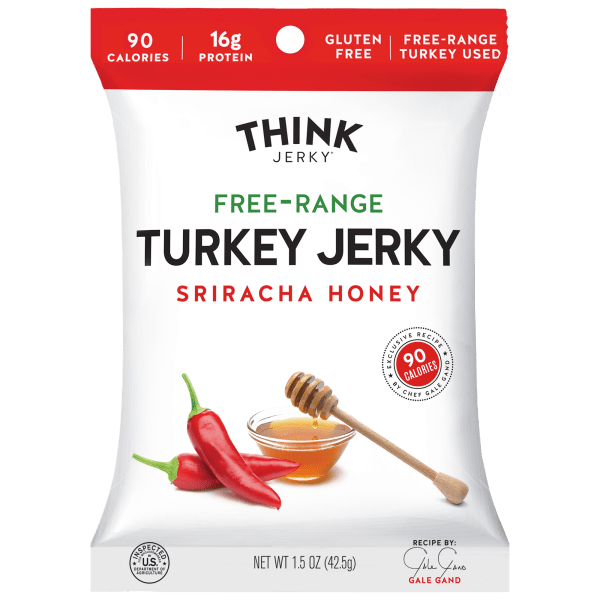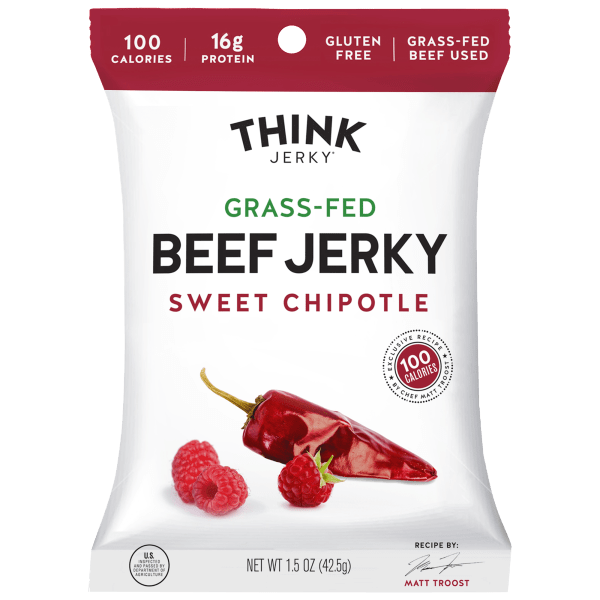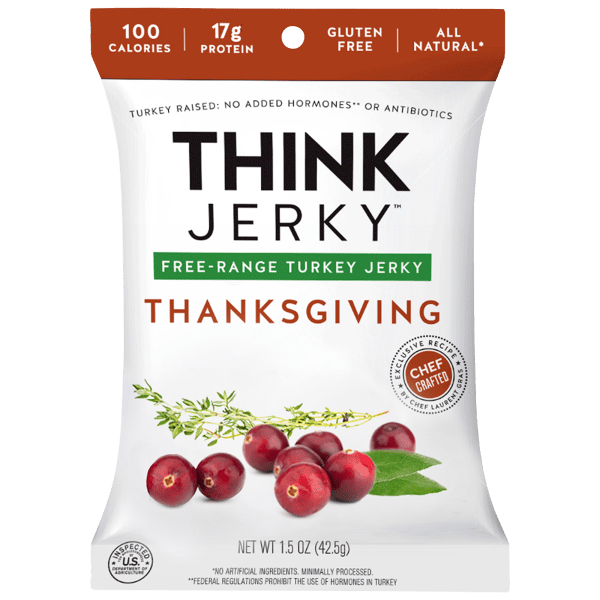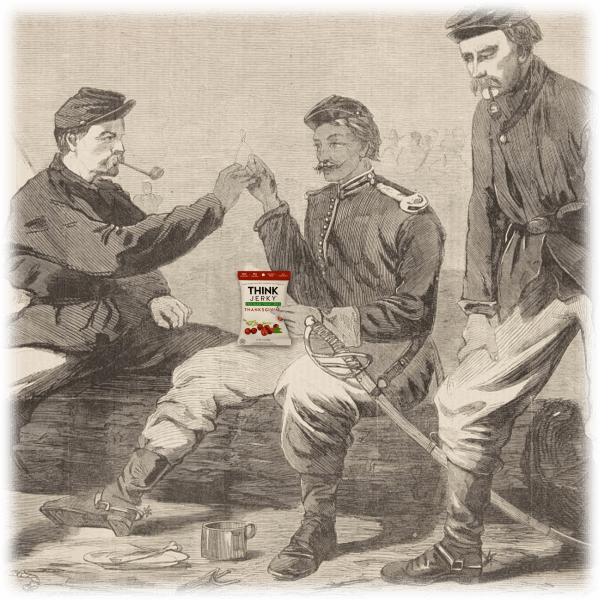 12-Pack: Think Jerky 1.5oz Bags
12 bags of dehydrated meat snacks
Okay, that doesn't sound appealing, but trust us: this stuff is good
Many flavors, so choose yours wisely
Or unwisely, honestly; they're all tasty
Model: TH1NK-J3RK1LY
see more product specs
Savor It
We sold some of this Think Jerky at the beginning of April. While @TBoneZeOriginal gave the most complete review–"Y'all, the sweet chipotle is incredible. Also, the sesame teriyaki smells like ass but tastes amazing"–many others chimed in and agreed that it was delicious.
Since then, we've branched out and offered a number of other food items. We've sold giant bags of beans. We've launched an entire site for sending your friends pasta. We've even put up some really good low-sugar stroopwafels that are high enough in fiber to teach a certain deal-a-day site copywriter's old, tired digestive system a series of exciting new tricks!
But we always come back to jerky. Why? Because it tastes great, it's packed with protein, and it's genuinely not that bad for you. In other words, it's a treat that doesn't make you feel the way a lot of other treats do.
Now, last time we suggested you open a bag of Think Jerky and find some great snack literature to read. This time, we're recommending something a little easier. Why not enjoy a little Think Jerky while you binge-watch a great snack television series, such as:
Doritozark
CashYou
Kit Katfish
The Brady Buncha Crunch
Family Platters (of Assorted Vegetables and Dips)
Veronica Mars Bar
The New Pistachiope
Chex and the City
I Love Speculoosy
This Is HummUs
Okay, we have to come clean on something: none of these shows actually exist. We made them up.
But Think Jerky? Oh, it's real, and it's real good! So buy some if you want a delightful and not entirely unhealthy stuck-at-home snack.