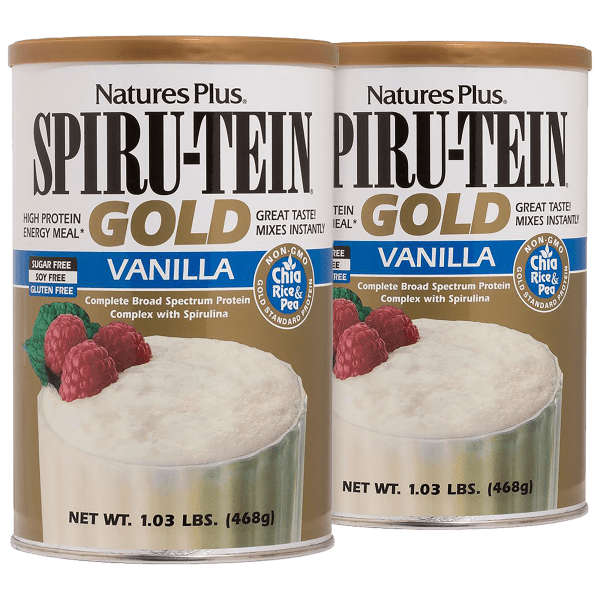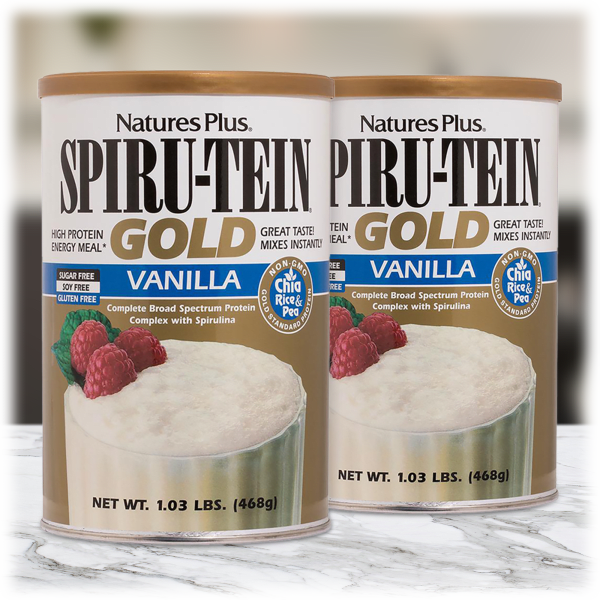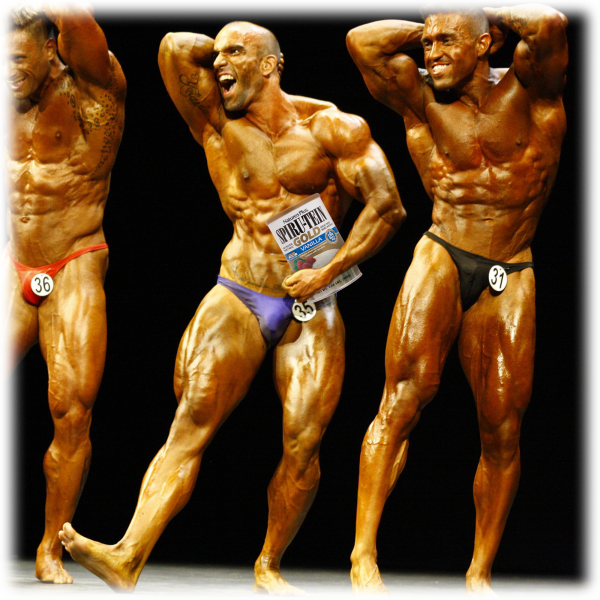 2-Pack: NaturesPlus SPIRU-TEIN Gold Shake Vanilla Protein Powder (2.06 lb Total)
You get 12 grams per serving of plant-based protein
Each container has 1.03 pounds of powder
You get the benefits of some powerful mushrooms (no, not those mushrooms)
Gluten, sugar, and soy free, and promotes healthy digestion
Just some solid protein powder, you know?
Model: 4QU4-PR0T31N-HUN63R-F0RC3
see more product specs
Shake Things Up
What is Spiru-tein? Well, spoken aloud, it sounds a lot like a summer camp your religious friend in high school invites you to that ends with everyone signing some sort of chastity pledge.
But it's not!
It's actually one of the original energizing meal replacement shakes. We're talking 12 grams of plant-based protein per serving. We're talking a "blend of powerfully beneficial mushrooms" (but don't worry: no mushroom taste). We're talking about the enzymes and fiber you need for good digestion. And we're talking about a flavor (vanilla) that most seem to enjoy despite this stuff being gluten, sugar, and soy free.
Now, you might be thinking, okay, cool, but I'm not some fitness psychopath or anything, so clearly this is not for me. And that's a fair assumption, given the marketing aesthetic of most protein powder brands. But here's the thing: you don't need to be a total gym rat to enjoy the benefits of this stuff.
Look, I don't lift. I don't do burpees or power squats or mega-crunches. I'm not one of those guys who's going to wear a t-shirt with the sleeves cut all the way down to the waist to the grocery store. My arms are way too scrawny for that. But I do run several times a week. These runs are fairly long and not particularly fast. We're talking more of a mental health exercise than an exercise exercise.
This running habit is greatly helped by the flexible schedule this job offers. I can usually run whenever I want, generally somewhere between ten and noon, when I've had time to digest breakfast. But there are plenty of days when work, weather, temperature, vibes, or some combination of the four conspire to push my exercise hour back a bit. And when this happens I face a dilemma: do I eat a full lunch and run with a brick in my gut, or do I skip lunch entirely and risk feeling hangry and/or tired as hell as I chug out my miles?
The solution is simple. It's something like this: a nice, tasty shake that's filling enough to tide me over, plus packed with protein and energy to keep me awake, but not so substantial that I'm going to feel it two hours later. It's really the perfect compromise!
In conclusion, I have proven that protein shakes can be useful even to casual exercisers which means now you have to buy some.