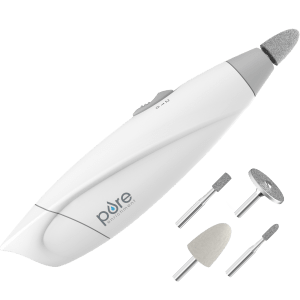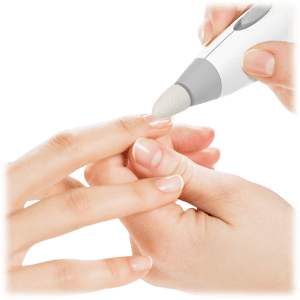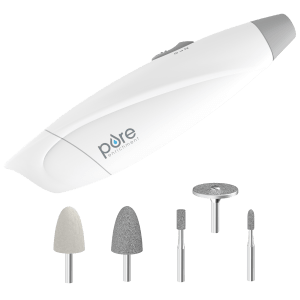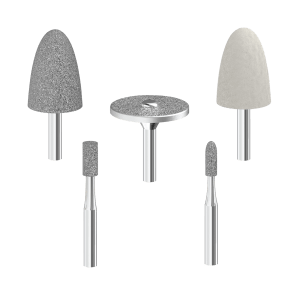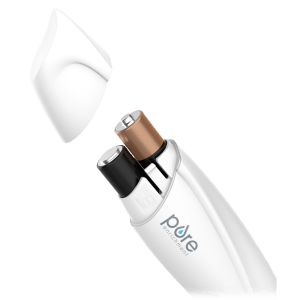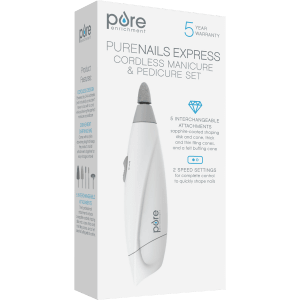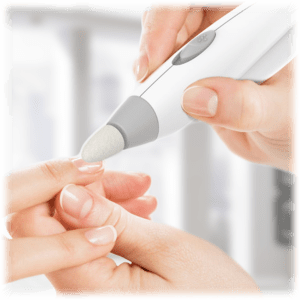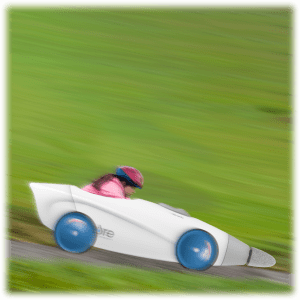 Cordless Manicure & Pedicure System
Salon? More like "so long!" Because you don't need that shit anymore.
All it takes is 2 AA batteries (or 1 AAAA battery).
Low speed setting helps with those delicate areas, whereas the high speed setting goes to work on corns and calluses.
Attachments include: Sapphire Shaping Disc, Sapphire Cone, the Thick Filing Cone, Thin Filing Cone, and Felt Cone.
Model: P3D1CUR3-4LL.
see more product specs
Teens Gone Mad
As technology lurches forever forward, the problems of yesterday start to seem ridiculous.
For example, in decades past, if you wanted a manicure or a pedicure, you likely would've gone to a salon. Now, with this cordless manicure and pedicure system from PureNails Express, featuring 5 interchangeable attachments, you can get spa treatment at home.
But beware! With technological advances come new risks! Not for you, but for the children.
That's right. Around the country, teens, the apparent "leaders of tomorrow," are wasting their potential by performing manicures and pedicures on each other without parental permission! In the school yard! In the park! In the public restroom! Thanks to the PureNails cordless design (running on just 2 AA batteries), these reckless little hoodlums can carry out wild, irresponsible manicures and pedicures anywhere they please!
So, is your child at risk? Listen for these commonly used phrases related to rebellious acts of "curing" and "peddling," as they call it:
SnapChat: referring to when two or more teens are going to "snap in" one of the PureNails' attachments–such as the Sapphire Shaping Disc, the Sapphire Cone, the Thick Filing Cone, the Thin Filing Cone, or the Felt Cone–and chat about all the ways they can use them for performing manicures and pedicures.

Netflix & Chill: two or more teens will put on a show or movie on Netflix, but instead of watching it, they will perform manicures and pedicures on each other.

TL;DR: Stands for "Toes loose! Digit rejuvenation?"

Yasssss!: The word 'yes' expressed by a teen who is so messed up on manicures and pedicures that they no longer know how to speak properly.
See? New technology isn't always fun and games, is it? So, while we encourage you to buy this manicure and pedicure system from PureNails, we also say this: it's a dangerous world out there! BE CAREFUL!