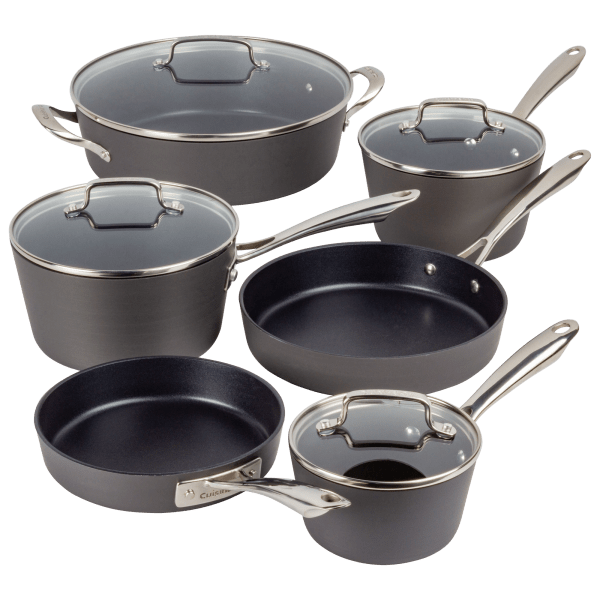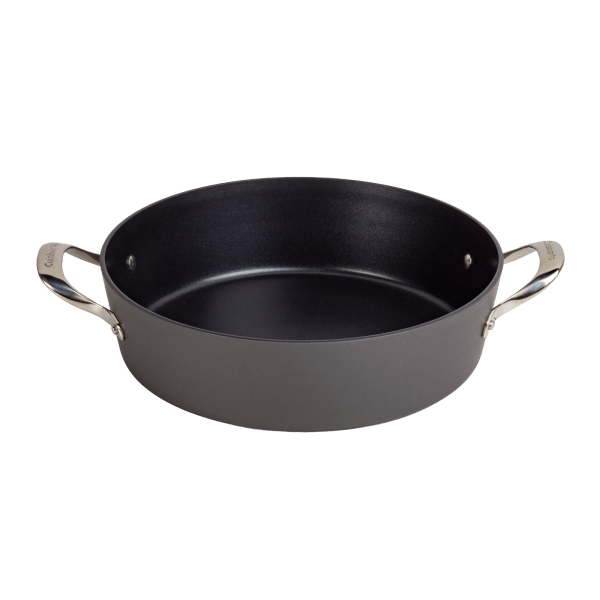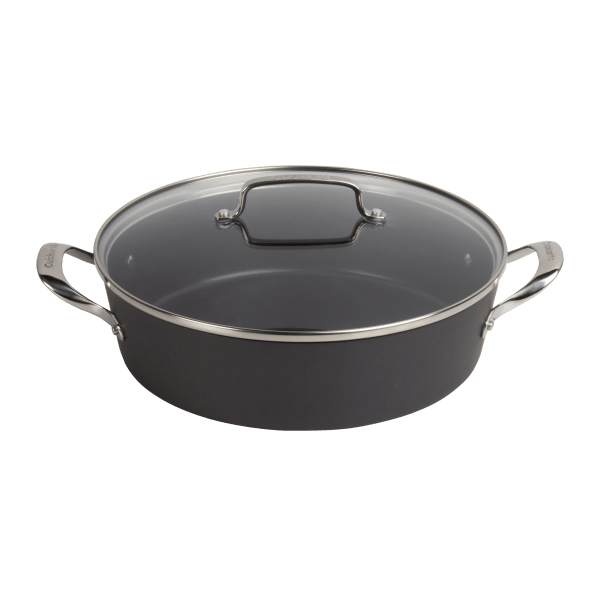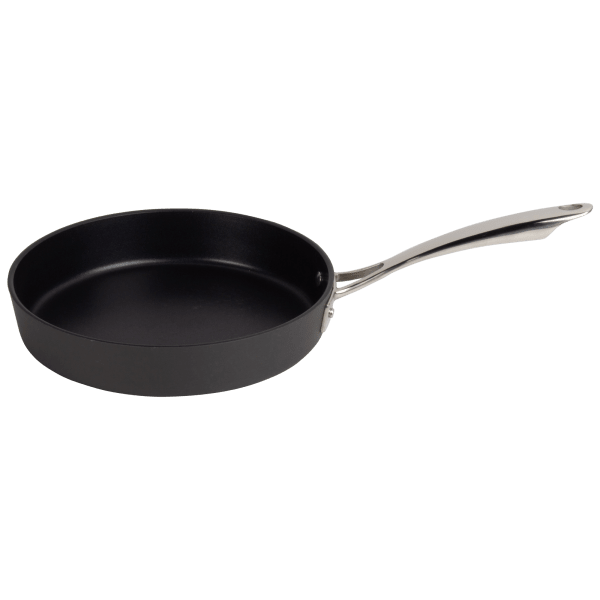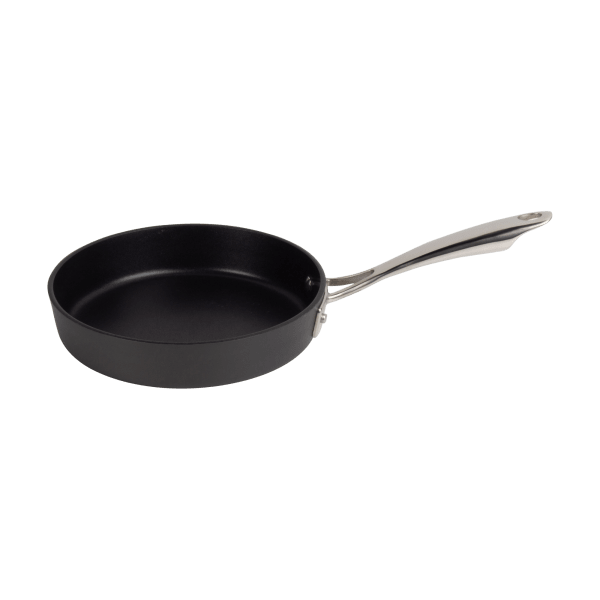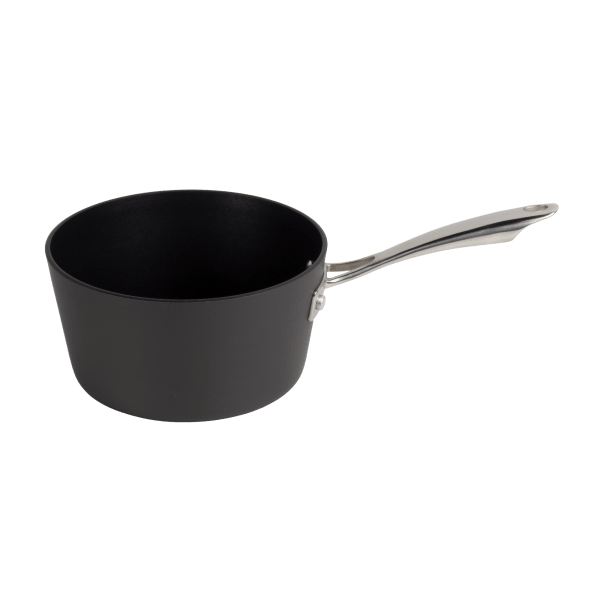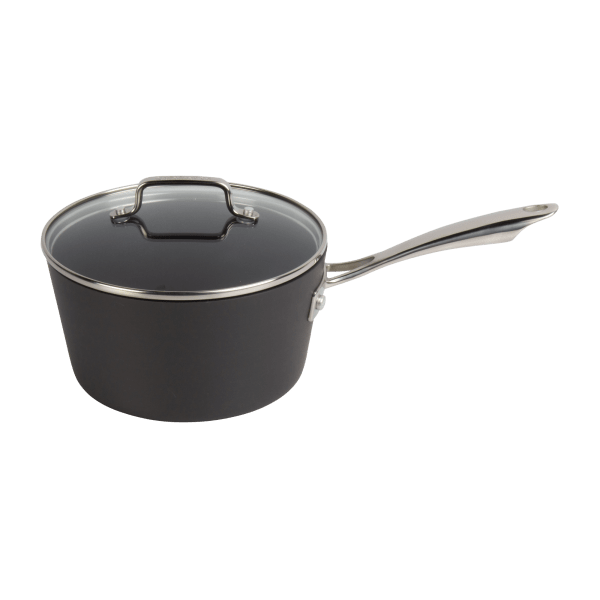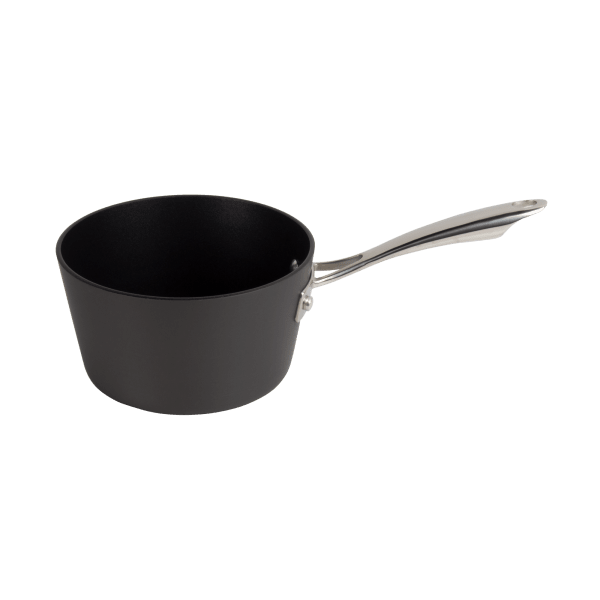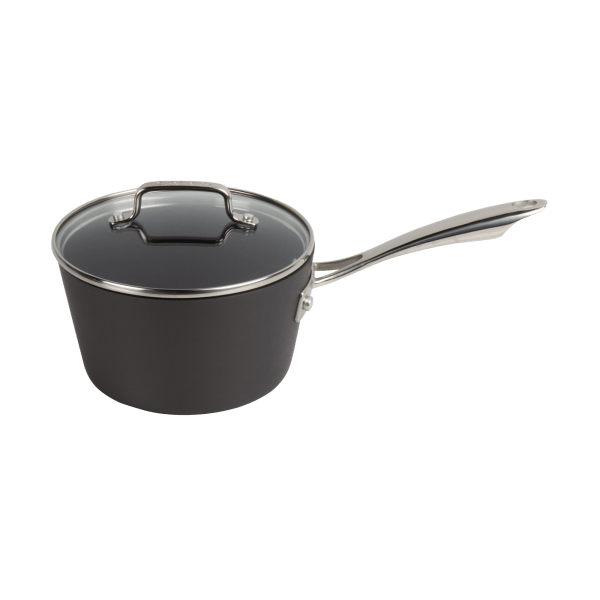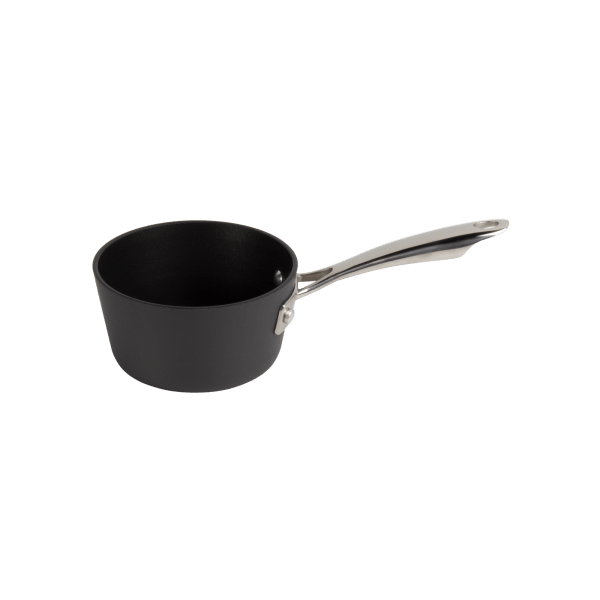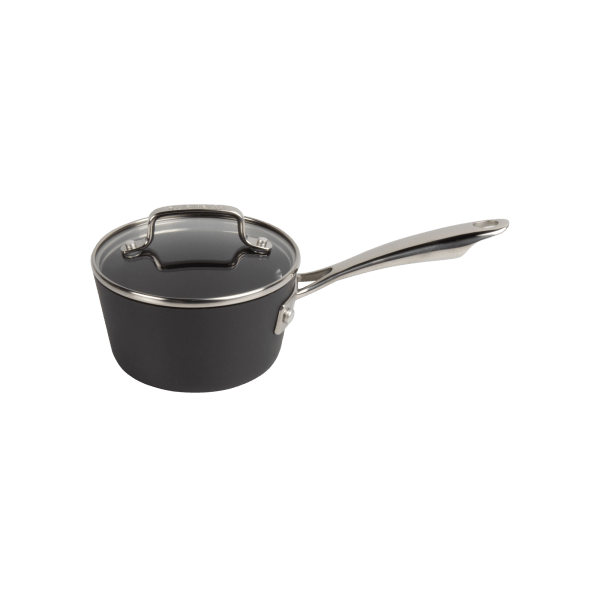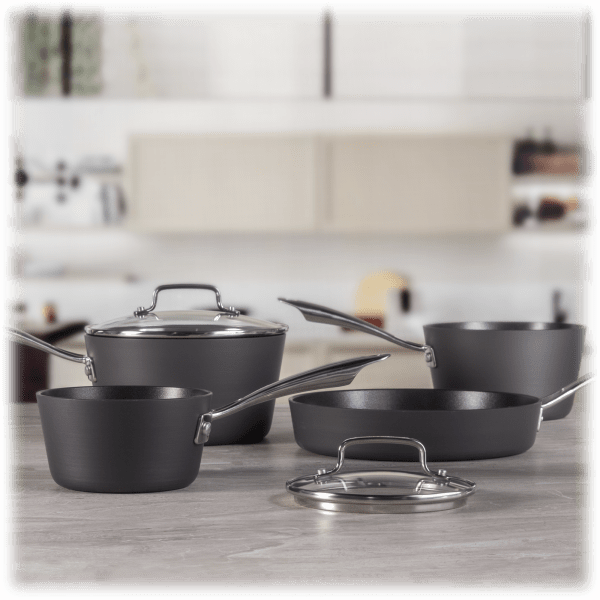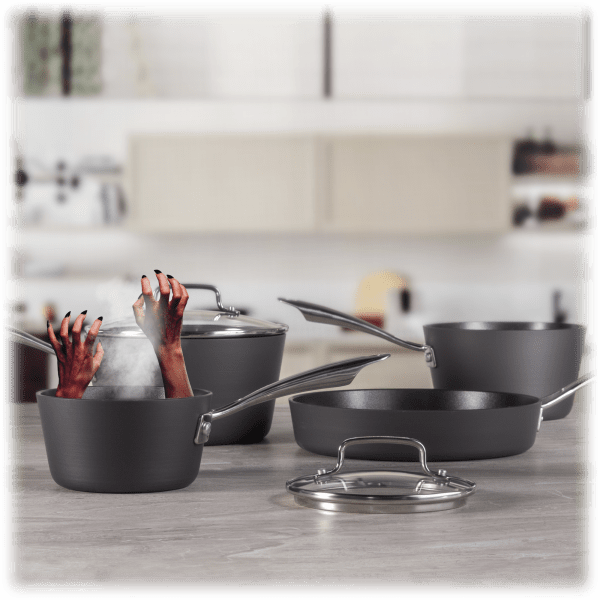 Cuisinart 10-Piece Conical Anodized Cookware Set
Cuisinart stuff is good stuff
10 pieces means: 3 sauce pans, 1 casserole pan, all with lids, and two saute pans
Great heat distribution thanks to their hard-anodized aluminum construction
Non-stick cooking surface, baby!
Model: CU151N4RT-N-5C13NC3
see more product specs
In The Words Of My Uncle
Hello, I'm your host Dalton Bruin, and welcome back to Hard Anodized Aluminum Chef! It's not quite Iron Chef, but it's a whole lot cheaper and still pretty great. Now, let's check in on what the competitors have going on.
Over on the challenger's station, there's a Cuisinart hard anodized pan going over a burner, and two eggs are being cracked onto its nonstick surface. Not sure what that'll be a part of. Perhaps he'll be making a deconstructed Korean stone bowl dish?
Oh, wait. No, it appears the chef has plated those eggs, sprinkled a little salt on them, and is eating them with toast.
Checking in with the Hard Anodized Aluminum Chef's side, it looks like she's made a sort of sandwich with two pieces of white bread and a few slices of American cheese. That's now being put in her own Cuisinart pan and cooked on each side until golden brown. From there, she'll probably flash freeze it with liquid nitrogen, grind it up, and use it as a sort of cold crumble to be sprinkled over a filet of wagyu.
Hmm, it appears I'm wrong again. That sandwich is being taken from the pan and eaten without even being cut in half.
Okay, something new starting up on the challenger's side. A Cuisinart pot filled with salted water is being brought to a boil and boxed pasta is being put in. Likely, this pasta will be processed and turned into a sort of dough for an Italian twist on the traditional arepa. Now, the chef appears to be pouring some jarred pasta sauce into a smaller pot. I imagine we'll see some gochujang and harissa paste going in there soon, to add some international flair.
Scratch that. The cooked pasta is being strained and put into a bowl, and the sauce is being poured over it. Now, the chef appears to be garnishing with parmesan, and… eating it himself.
Well, at this rate, it doesn't appear that any dish will make it to the judges' table, so let's just end things here. Once again, I'm Dalton Bruin, and on behalf of all of us here at Kitchen Arena, I wish you all a good deal on some pans.